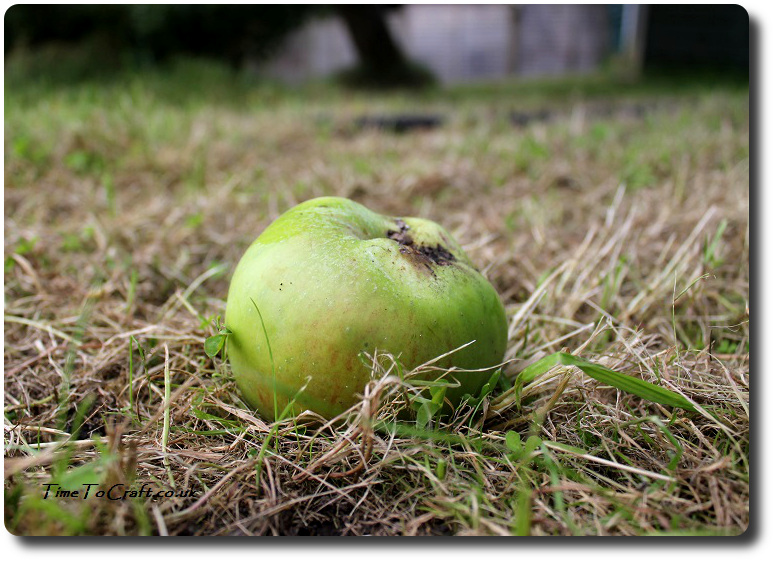 Autumn Equinox has passed and the season is changing. The rhythm of our lives subtly changes too. Falling into line. By stealth, stealing our evenings and refocusing our activities.
I still sit out on our swinging bench each evening, after shutting the hens away, but not so long. Even the dogs head back to the kitchen, rather than settling on the damp grass. Who can blame them? Continue reading →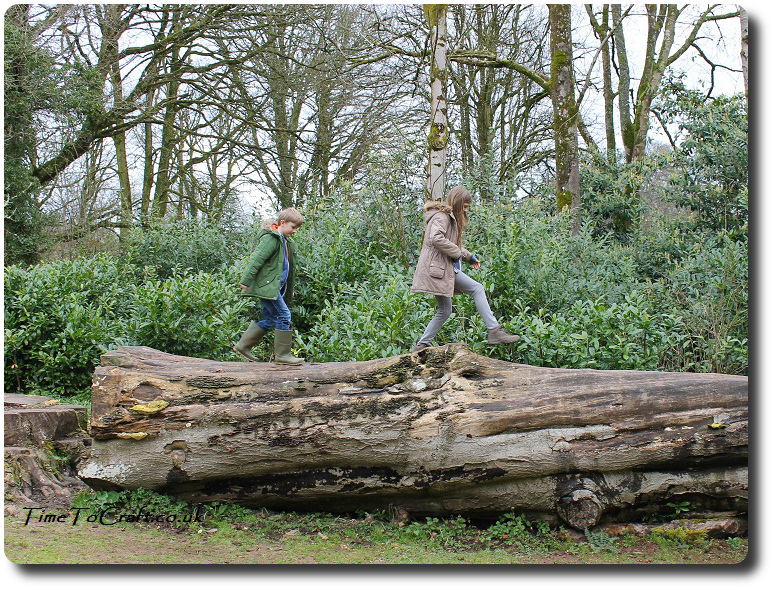 I've finally figured it out. A path in woods is but a suggestion, to children. It may lead somewhere interesting, but so might a path made by a deer through the undergrowth. The chance to walk along a fallen tree trunk, will always be preferable to a well marked track.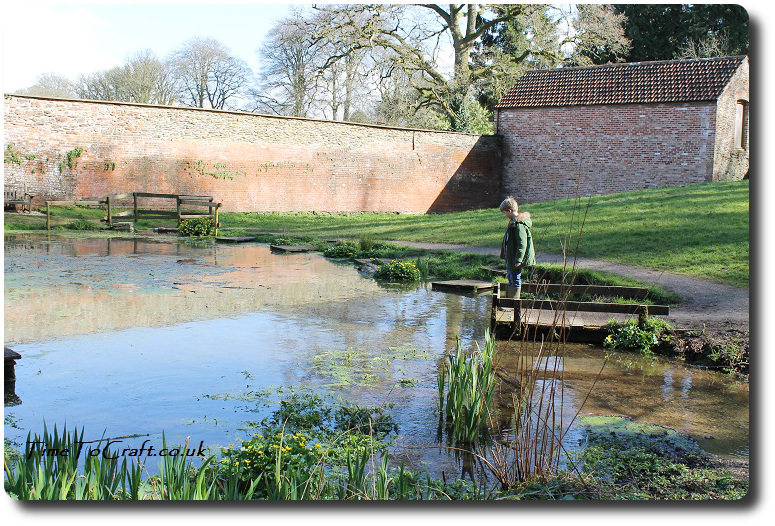 Last week, we headed down to Fyne Court, which is owned by the National Trust. No house to see, but the grounds more than made up for it.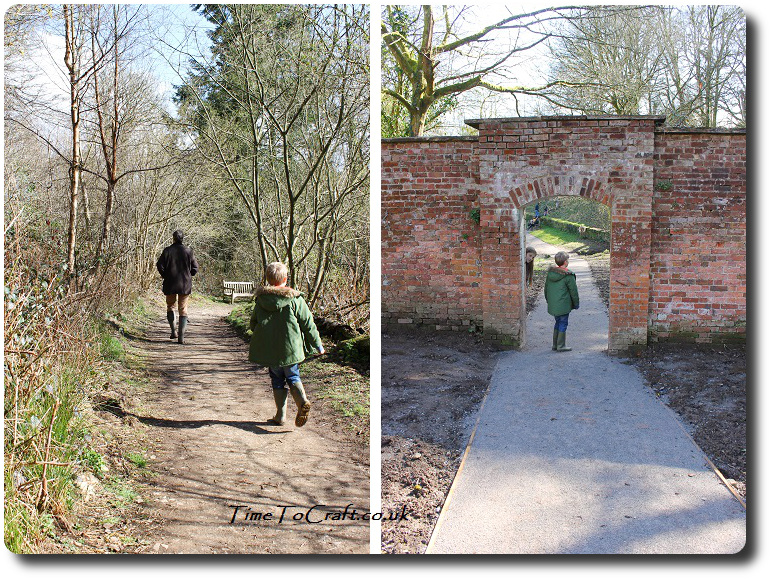 Not that the children totally ignored the paths. They did join us as we followed the trails. It was restful to take time and explore the different areas. We enjoyed walking around the ponds and streams, through the woods.
I envied the remains of their walled kitchen garden. Bare now and lacking its greenhouses, but in its hey day, I should imagine it produced enough food, for the big house, to last all year. Oh, it must have been busy and so full of life. We speculated about how many gardeners they would have needed. Continue reading →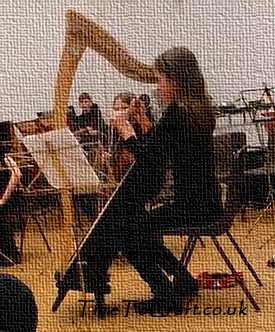 Standing in the playground this week, a friend asked me, if I was ever fed up with lugging my daughter's harp around. In all fairness this is a question that people have been asking frequently over the last few years. I must make it look like a trial. The answer I give has been the same each and every time. No. I love hearing her play. In a way, it's more than that. I love hearing her improve in her playing and grow in confidence. Seeing her on this journey. It makes it worth the effort.
Yesterday, I listened to her play in a concert. The first time in front of people she doesn't know. She was the first to play. As the audience came in, she sat ready on the stage, with an air of calmness and tranquility that radiated out. Smiling to the few that she did know.
I was amazed. Half an hour before, she was telling me that she didn't want to do it. Not ever. It took all my parenting skills, and a little bit more, to encourage her to go for it. Sitting in the audience later that evening, I watched the same girl, on stage. Playing her pieces with no notable mistakes. And smiling. Nodding to bring in the other musicians, at the right time. Seemingly full of confidence and very capable.
Also in the concert, my other daughter sang as part of her choir. It's the third time she's performed in this concert. She was less nervous and I could hear her voice. A first. She also smiled. Another first. When I told her that I was pleased to see her obviously enjoying herself, she let on that she'd taken advice from a friend. Ah. And what advise was this? To imagine the audience were chickens, except she decided on another image. Goofy dogs. Oh. I think that would've made me smile too.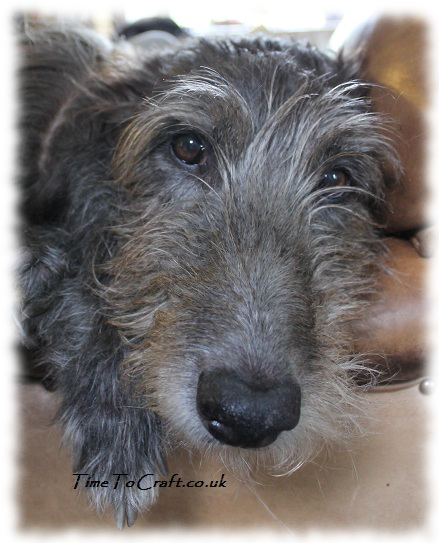 "Not sure where you got that idea from."
I have never had a problem standing on stage, in front of people, performing or talking. Up to this point, I feared I had only passed on this gene to my son. It seems that deep down, both the girls can do it. They may just not seek it out, but both have found ways to succeed. I'm pleased, proud and very relieved.
So to my friend, and any future enquirer, I can assure you that I don't mind transporting her harp, or getting any of the children to their rehearsals and events. Not when I can see them grow. Although, I have suggested to my son that he might want to take up the trumpet, instead of his dream to learn the drums. Either that, or they had better be supplied with wheels.
Photos
There have been cases when people lifted my photos and words, and used them without credit to me or asking permission first. Using them for their own commercial gain. I have now added a level of security to deter people from doing this. Apologies to people who do play nicely. If you would like to use any of my photos, please contact me.
Copyright notice:
All my words and photos are copyrighted to me. They cannot be used for commercial benefit by anyone else. If you would like to use any of them, then please ask me first and don't just take. Written permission only. Don't pass my words, photos or ideas off as your own. It's not nice.
Cookie Policy
Our web pages do not use cookies however this website uses Google Analytics, a web analytics service provided by Google, Inc. Google Analytics uses cookies to help us analyse how people use our site. The use of cookies by Google Analytics is subject to change.