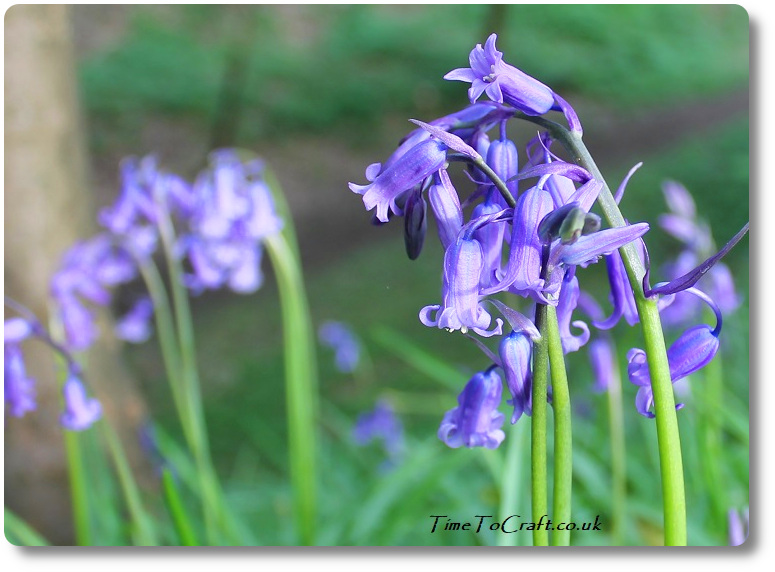 I'm a morning person. I'm up, most mornings, before anyone else. First cup of tea, with the back door wide open and listening to the birds waking up. The sheep in the field, one over, adding a low note every now and then.
Our fruit trees are heavy with blossom, filling the air with a sweet, floral fragrance. It hangs around the garden in an invisible pattern, competing with our lilac tree.
It's not cold. It's fresh.
I usually bake. Either bread or a cake for the day. At the same time, I might make a batch of granola. Breakfast and snacks covered for the rest of the day. I like baking when it's quiet and calm. I can enjoy it fully. Sets me up, body and mind, for the rest of the day.
I need my mornings. I need my quiet.
This week started with a lot of digging and planting. We dug up part of the old kitchen garden and planted it out with spaghetti squashes. Everyone joined in, although thankfully, they form a tag team, coming out one at a time to help me. Doesn't stop them competing with each other and wanting to dig more than their siblings. Competitive digging certainly clears an area fast and wears them out. I'm not complaining.
So many seeds popping out in their pots this week. My greenhouse is growing greener by the minute. My salad beds are beginning to show definite lines of green. Only failure so far are the spring onions. Time to start a new packet and cross fingers.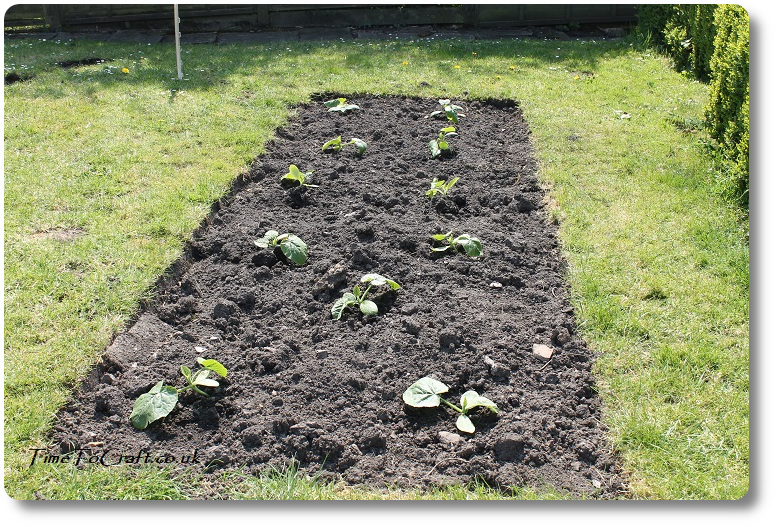 (spaghetti squash in the new veg bed)
Children were back to their school work on Monday. It was a slow start. Migrating from holiday mode to school mode is a lot easier when the venue changes. I'll admit it was taking all my patience. It took a lot of talking and coaxing, but by the latter part of the week, they were in full swing again.
I noticed before the holidays that they'd forget the previous lesson, in whatever subject it was. I guess at school, the teacher would wrap up the lesson and then recap at the beginning of the next. I know I used to when I taught adults. I found that a good, relaxing lunch can temporarily wipe out a morning's work for some people. Recapping was my friend.
Anyway, this week, I set up a card index system for youngest, as a substitute, and middle teen has adopted the system too. Idea is that they use one card to record key facts from the lesson and it reminds them when they start the subject again in a few days time. It seems to be working. No more "I've not been taught this."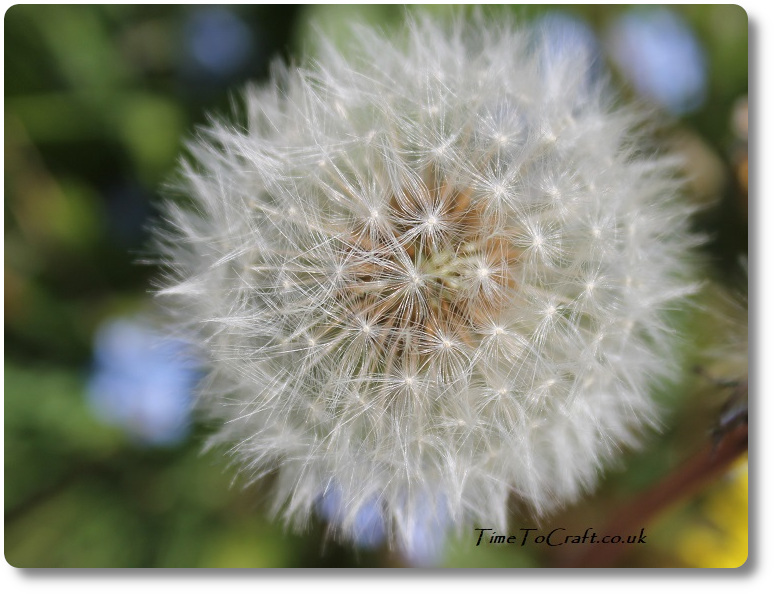 I'm doing my best to keep eldest teen going. Latest blow in her exam fiasco is that they may not run the exams in autumn, which she was counting on, if the school-given marks were not enough. As usual, it is vague. Some exams may run. Some not. No idea which subject will fall into each category. It's left up to the examining board. What kind of mess is that? Might she have to wait a year? Also the date for the grades being issued is now put back to August.
I feel so sorry for this year group. They were born soon after the terrorist attacks in 2001, into a world distrusting others. They were guinea pigs for SATS at primary school. They were the first to experience the revamped GCSE exams, which cut out coursework and used a new grading system of 1 to 9. Teachers did their best, but most were too young themselves to have experienced exams which relied on the final exam only. They were learning at the same time.
And now this. No exams, but grades based on previous work, which the students were assured at the time, would not matter. Rules changing and rugs pulled out from under their feet.
We've talked and put a few things in place to help her. She's keeping her subjects ticking over, but looking for other opportunities. This week, she's plumped for a free online OU course, which should stretch her and provide a challenge in an area that interests her.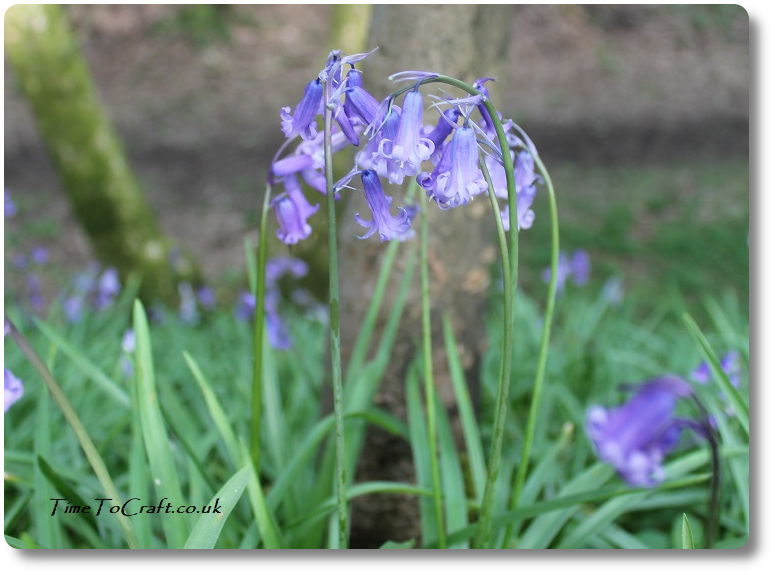 (bluebell arch)
I do have hope. They will be a resilient bunch.
I grow poppies in my garden. Despite my best efforts, they never quite grow where I plan. I spotted one this week, claiming its place in a broken pot, which was destined to be recycled as drainage at the bottom of other pots. The poppy has gained the pot a temporary reprieve. I know the flower will look stunning, in its unconventional setting. Not what I'd planned, but life has a way of doing that.
Joining in with Anne's word of the week linky. My word is nuture.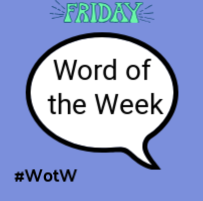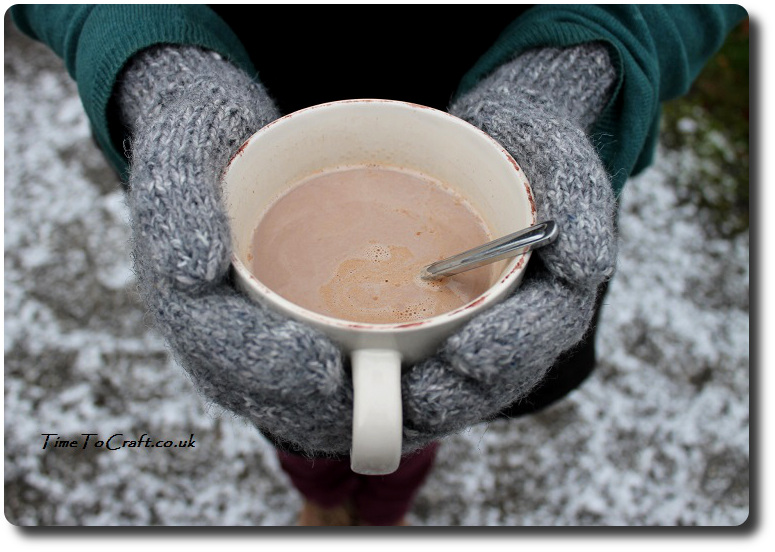 (January 2017)
It is difficult to feel organized when my laptop refuses to charge and the washing machine is shouting error messages at me, but somehow this week, I feel like I'm winning. Yes, there are looming deadlines to finish before the end of January and also the people around me like to have clean clothes, but it is under control.
I can cope.
Only a couple of smashed plates littering the floor.
It probably helps that we decluttered the shoe cupboard last weekend and turned out three bags of shoes. Sounds a lot, but bear in mind, that we are not talking about shoes to fit toddler feet. Not many in each bag. Clear space is a good feeling.
Finally found a new pair of school shoes and coat for Youngest. Strangely we agreed on the school shoes, but found the choice limited. We'd have been fine if he had wanted Velcro fastening and pie crust shoes. Lots to choose from in that case, but did not fit the criteria of my boy.
(January 2016)
I remembered to add haggis and Chinese ingredients so we can celebrate Chinese New Year and Burns night, this weekend. I even found yummy fortune cookies ahead of time.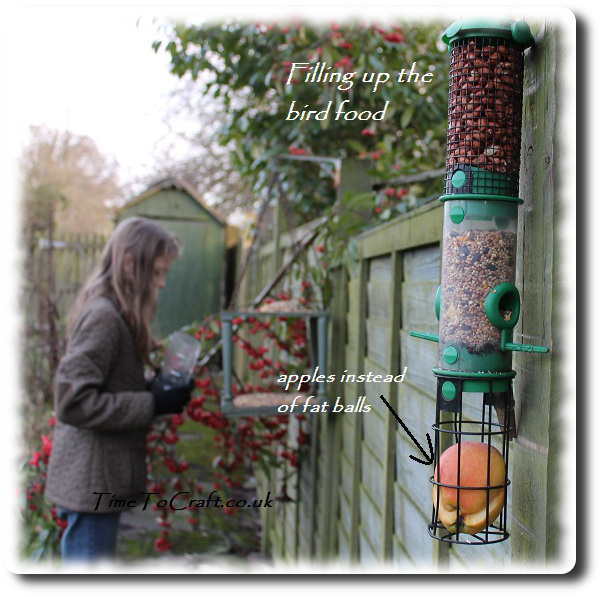 (January 2015)
Mr TTC cleaned the bird feeders and filled them, ready to entice our feathered friends to the garden for the RSPB Bird Watch this weekend.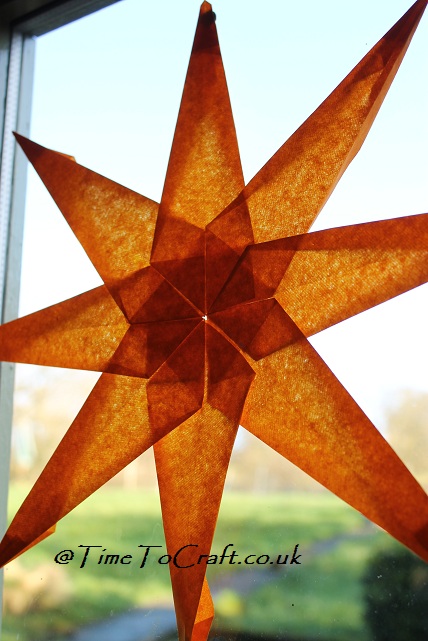 (January 2013)
This week, I celebrated 10 years of blogging with cake and a walk down memory lane, looking back through some of the crafts I've tackled in the last decade. Times have changed. I loved looking back.
Another area that has changed is parenting for us, as the offspring grow. Somethings stay the same. They are still enthusiastic and inquisitive. I couldn't help smiling as everyone gathered around the barometer this week, to witness the extraordinary high pressure it was reading. Listening to the explanation and the significance. They still turn up, when we call, although now they appear from all four corners of the house, pulling ear phones off so they can hear us.
Life changes.
At least there is less Lego to tip toe carefully over now a days.
Steps forward, this week, for them on the various activities. I feel sometimes like I should sharpen my pencils and have a folder labelled "Project Children", with a project plan on the wall showing critical paths and budget estimates. I'm most definitely in Manager mode, with a team of teens to project manage. Although at times it would be easier to herd cats. I find myself digging deep and pulling out the tricks learnt from managing teams of grown ups in a previous life.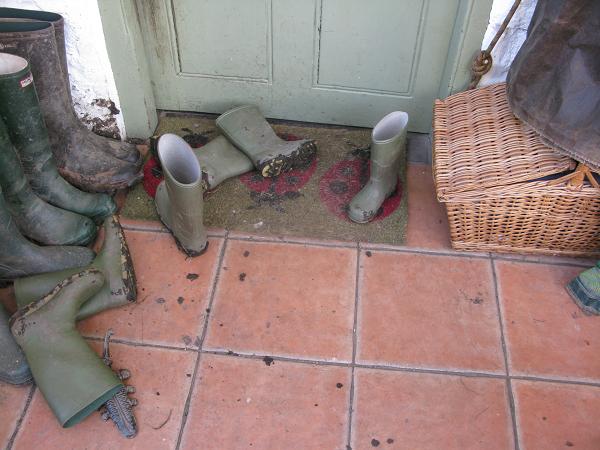 (January 2012 – they still can't put their wellies away properly)
This week has felt more organized. I could do with my laptop being up to speed, but the part has been ordered. I'm using photos from the last decade of Januarys, as my laptop battery is obviously limited. Always fun to look back.
Joining in with Anne's Word of the week.  Mine is organized, although it does feel like it is against the odds. I might be a bit late visiting everyone this week. Officially the fastest blog post I've written.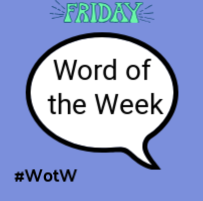 How can it be the start of seed planting time again? Admittedly, January is more about planning than committing seeds to soil. Unless it's a tomato seed, then, let's face it, that's fair game.
I love gardening. It's something I'm passionate about handing on to my children. When they leave home, I want them to have the skills to grow their own food. It is a life skill
Good news is, that after 17 years of gardening with my children, I think I've picked up a few tricks to ignite their enthusiasm and keep them coming back for more each year. Both teenagers and my tween will join in.
Here are my tips:
 Start now
It doesn't matter how old or young they are, or the season, jump on in and start gardening, with your children. There is always something you can grow or prepare. No garden, no problem. Contact your local council and apply for an allotment. Or else, use containers. It doesn't have to be expensive either. They could be tins or pots out of your recycling bin. A packet of seeds from the supermarket. Given the right conditions, seeds will grow. Start small and build it up.
Make a list
Make a list of the vegetables, salads and fruit you like to eat and flowers to enjoy. Cross out the ones which are not practical. Each January, we sit round the table together and make our list. I also bring out a few cookery books for inspiration. This was an absolute game changer. Courgettes, once banned, are now (almost) top of the list, thanks to a favourite recipe we found.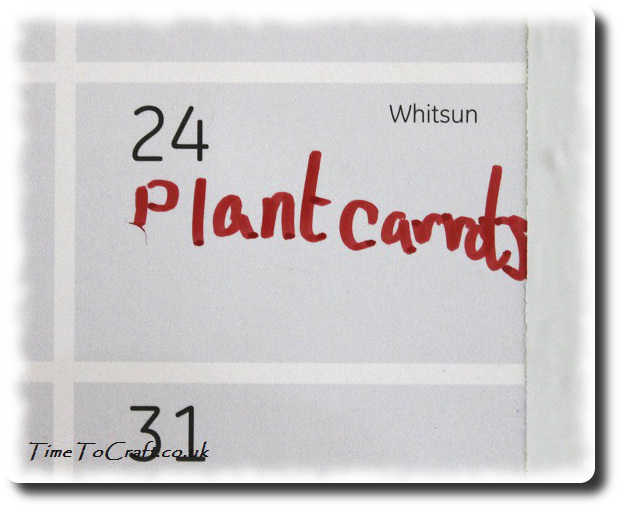 Make your annual plan
We found that a garden journal works for us. Double page spread for each month. First page includes all the jobs for that month, including what to sow. Second page is for notes. Children love turning over the new page, each month.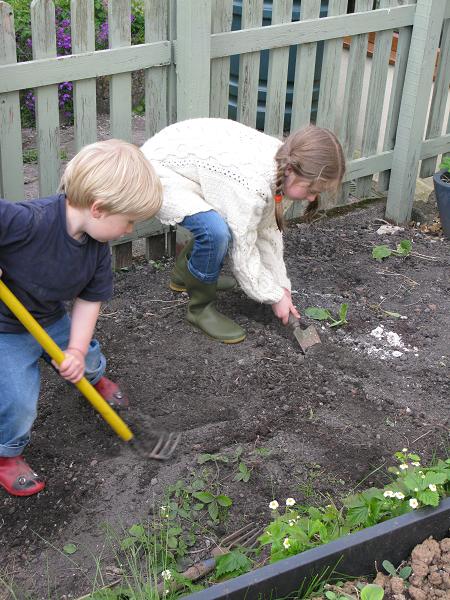 Take photos
This one is a winner. My children love seeing photos of themselves. Sharing photos of them gardening in the previous years, helps to inspire them. They remember the fun. They remember the rewards.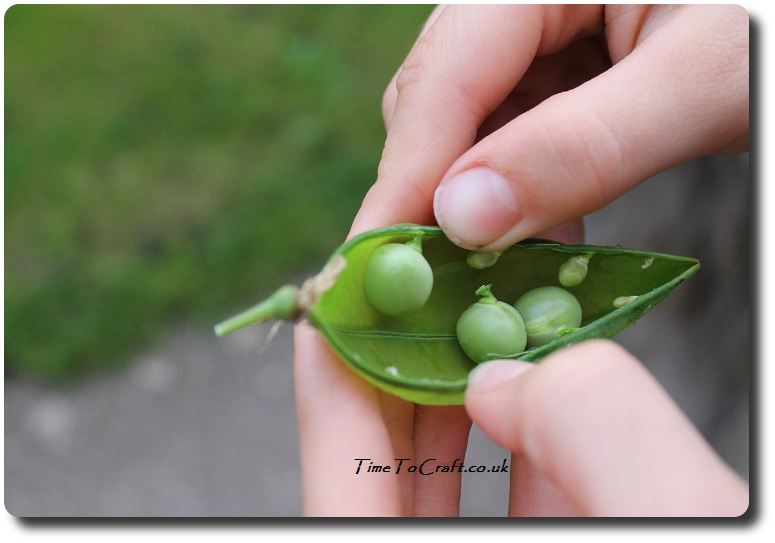 Give them their own patch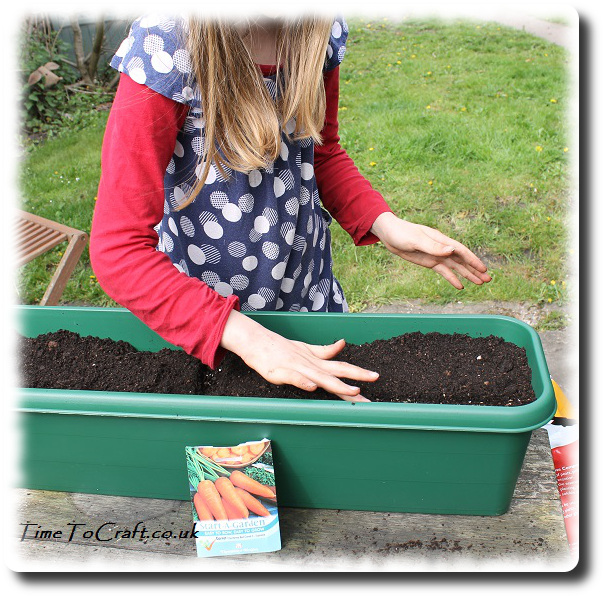 As soon as they start asking for a patch of their own, make it happen. One year, they each had a long trough that they could plant whatever they liked. It was a big success. The next year, I gave them a bigger area. There is nothing like sitting round the lunch table knowing everyone is eating the carrots you grew.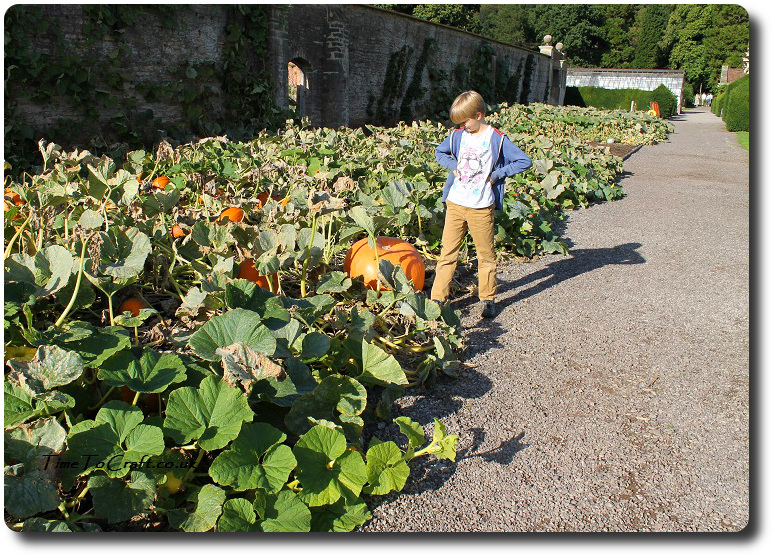 Visit other kitchen gardens
I'll admit, this one surprised me. I thought I was dragging them around the gardens, but turns out, they were picking up ideas too. Lots of "we can do this", as we weaved our way through the neatly laid out patches of veg. They have fallen in love with flowers and different varieties of vegetables on these visits, as well as clever ideas.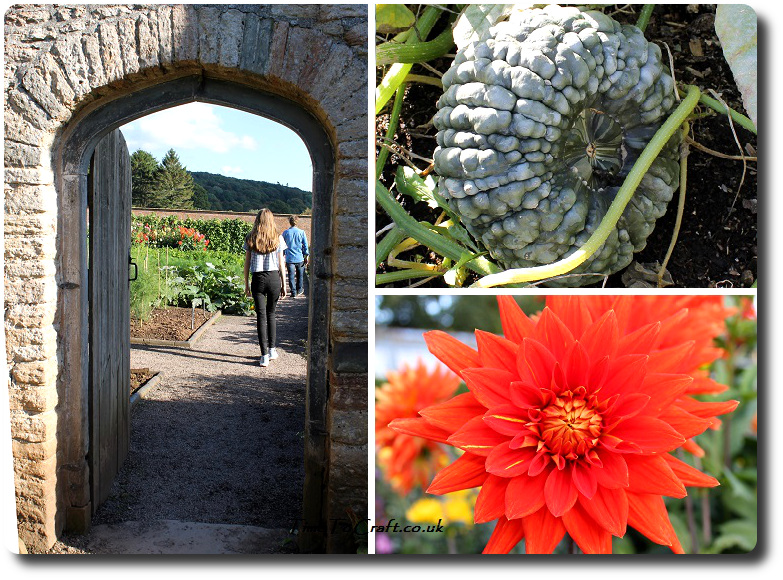 Fun projects
There are so many fun projects to ignite their interest in gardening. We've grown seeds in little bags and jars, built runner bean houses and had our own pumpkin competition. They've named seeds and cared for them. As they've grown older, they've searched our varieties they like and enjoyed cooking with them. So many project ideas out there to suit all ages.
Praise
Let them know that you appreciate their efforts and gardening with you. It sounds simple, but it's as good as an invite to join you next time. There will be failures, but that's how all gardeners learn. That's how we all learn.
Time to talk
This isn't so much a tip, but an observation. Just as teens are more likely to open up when you are driving them somewhere or on a walk, I find that they often choose to join me as I'm weeding the sweetcorn. I learn more about their day at school, than if I'd sat them down and fired questions relentlessly, as soon as they walk through the door. It is often one to one time, where the gardening acts as a safe spot to share a problem.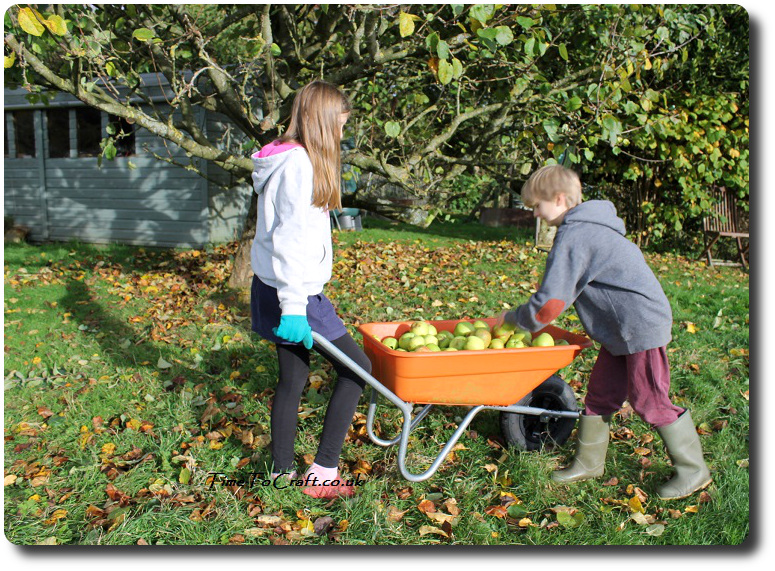 Another benefit is that they learn to love and appreciate the natural world, and also understand the worth of the food we eat. We have very little food waste or fussy eating. I put that down partly to learning how to garden.
Last tip…
Garden together
Gifting gardening themed presents is wonderful, but it can also be daunting for a beginner. Take time to help them get started and keep them interested as it grows. I still remind my youngest, every now and again, to water his rainforest plants that we gave him in the summer for his birthday. They are surviving and he is proud of them.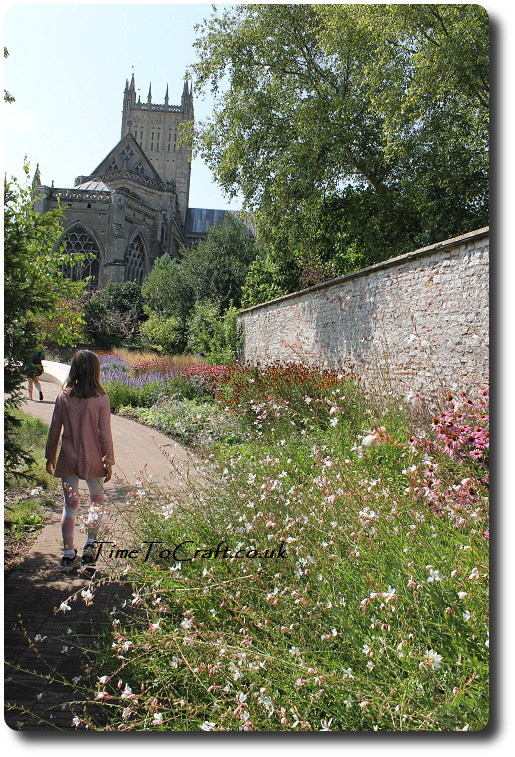 So there you are. Difficult to imagine gardening at the moment, as the rain is tipping down, but it will change. If you're in the Northern Hemisphere, then this is a good time to start planning and preparing. If you are in the Southern side, then start sowing your winter and spring crops. There is no time like the present. Your future self will thank you.
I cannot tell you how much I've enjoyed gardening with my children over the years. Sometimes, their enthusiasm has carried me along. Other times, I've been glad that I had a few tricks up my sleeve to encourage them. I can only hope that every child will have the joy of seeing a seed burst through the soil, as it germinates. Or eating something that they grew. It is so good for them. Whatever age they happen to be.
Photos
There have been cases when people lifted my photos and words, and used them without credit to me or asking permission first. Using them for their own commercial gain. I have now added a level of security to deter people from doing this. Apologies to people who do play nicely. If you would like to use any of my photos, please contact me.
Copyright notice:
All my words and photos are copyrighted to me. They cannot be used for commercial benefit by anyone else. If you would like to use any of them, then please ask me first and don't just take. Written permission only. Don't pass my words, photos or ideas off as your own. It's not nice.
Cookie Policy
Our web pages do not use cookies however this website uses Google Analytics, a web analytics service provided by Google, Inc. Google Analytics uses cookies to help us analyse how people use our site. The use of cookies by Google Analytics is subject to change.