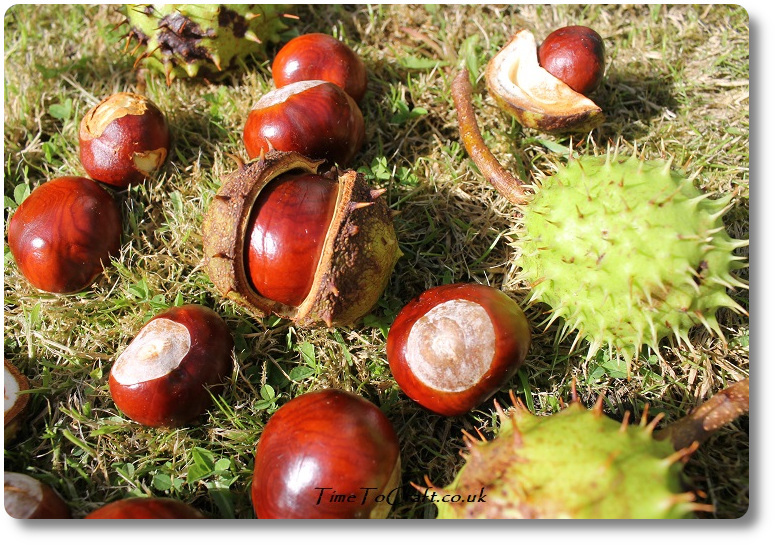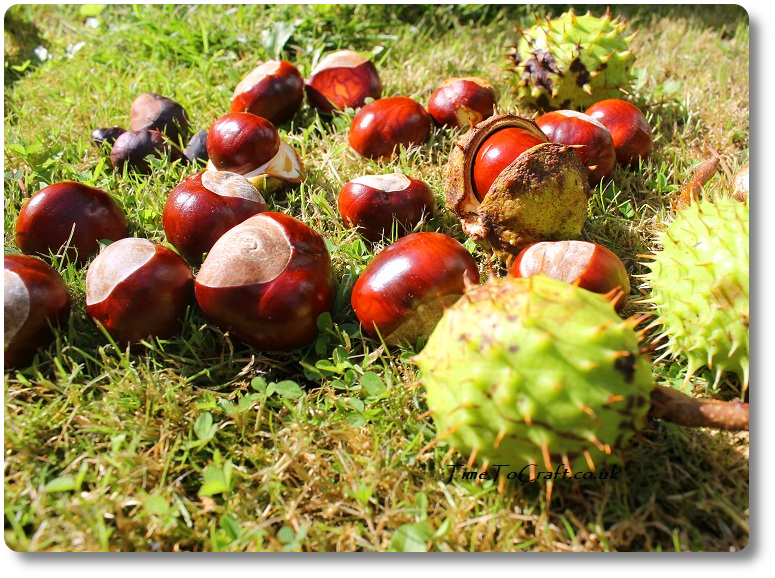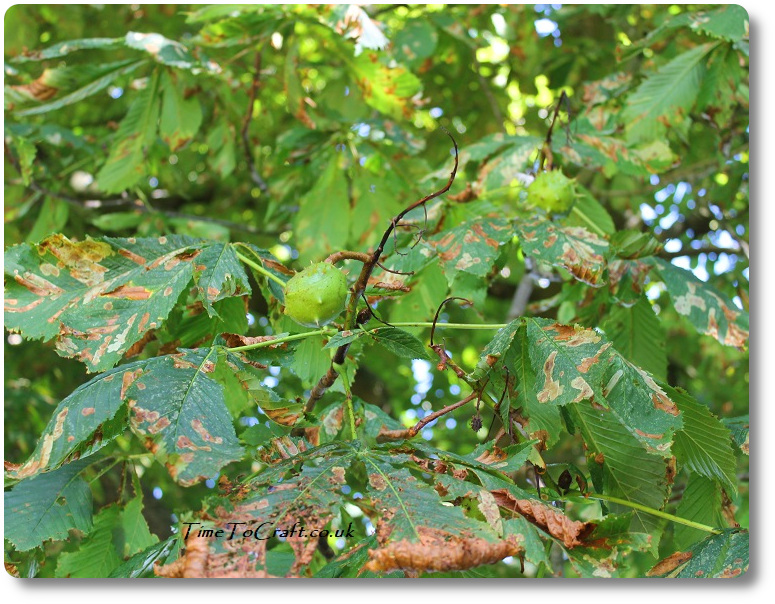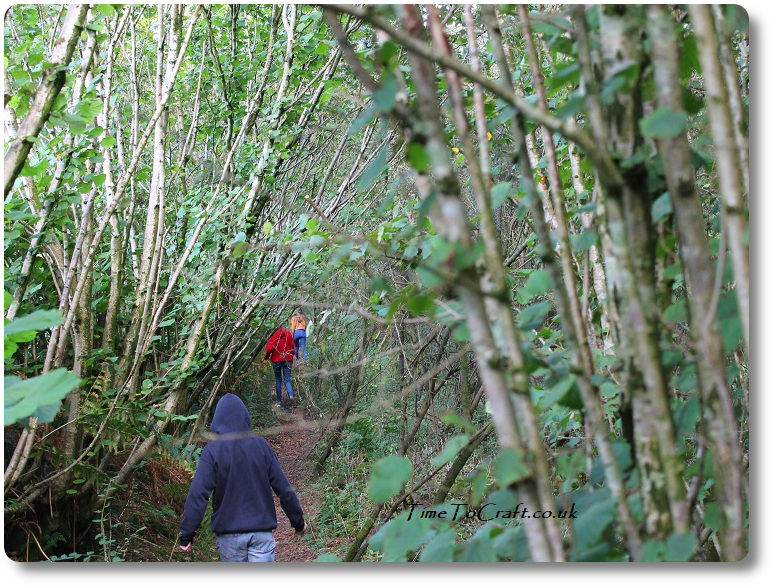 Sunday morning, walk in the woods. Hunting conkers.
(Some of the collected conkers are destined to be planted, while the rest will be turned into soap liquid to wash clothes, as an experiment.)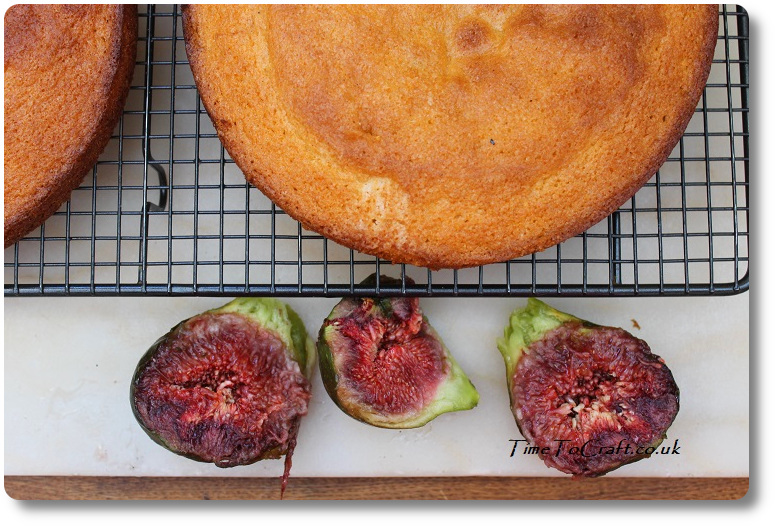 Walking through our wild garden today, I realise that I'm seeing more daddy long legs than butterflies and moths flying up, as the grass is disturbed. Time moves on. I love our long grass patch and all the bugs it attracts. Often encounter frogs, hopping ahead of me to escape my lumbering feet. There's not just grass in the mix. Plenty of hawk's eyes, at the moment, offering swathes of yellow among the green.
Time to get ready for the colder months. I've been plotting and planning a longer growing season. I love the taste of fresh food. I'm always spoilt over the summer months, and forget to do any winter planting. Not this year. I have beetroots, leeks, cabbages and tasty salad leaves to plant.
Tomatoes and peppers are turning a lovely, rich red in the greenhouse. We've been eating the outside tomatoes. They haven't quite reached the quantity of more than meal portion yet, but when they do, I'm ready to make pasta sauces and ketchup.
Figs are still going strong on our tree, as you can see in the top photo. I shall miss my fig jam, fresh from the tree, each day.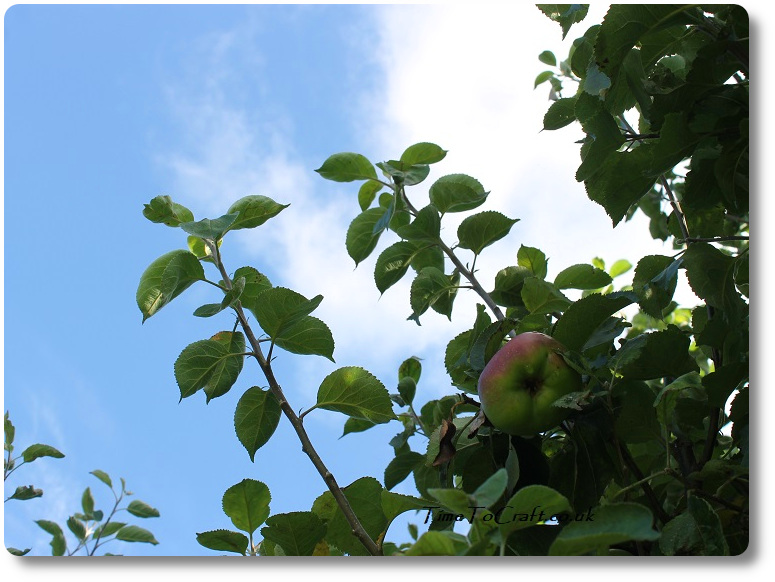 Two apple trees are finished. Mainly the produce eaten as crumbles. One tree failed. I think the lack of rain hit at the wrong time. The last one fools me each year. I think there are no apples and then hidden among the leaves are enough apples to fill baskets and wheelbarrows a plenty.
I've noticed the rabbits (yes, the rabbit family is still with us) munching on the apple windfalls. Must have been too much for one small bunny. Hopefully the joy of eating the apples and nothing else. It was jumping and frisking around, as if invisible firecrackers had been set off underneath it, one morning, that only it could hear.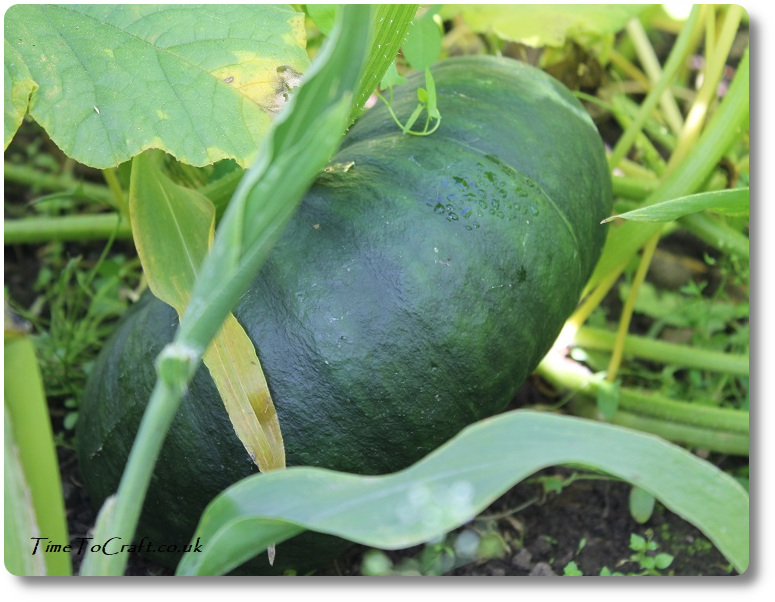 Two pumpkins so far. Maybe more, but I'll leave these until the first, cold night wilts the leaves, and we'll see if there are more. I daren't venture into the middle of the patch to find out. Not after encountering a noisy, but unseen critter, hiding in there, one evening at dusk when I went out to shut up the henhouse. Either frog, hedgehog or demogorgon. I'll let your imagination take its pick. Mine did.
As for the pumpkins, they are unharmed. I grow the ones that are perfect for pumpkin pie, because I love pumpkin pie. They can still be carved, although I'll bet my bottom dollar that the children will persuade me to take them to the pumpkin farm as usual, at half term.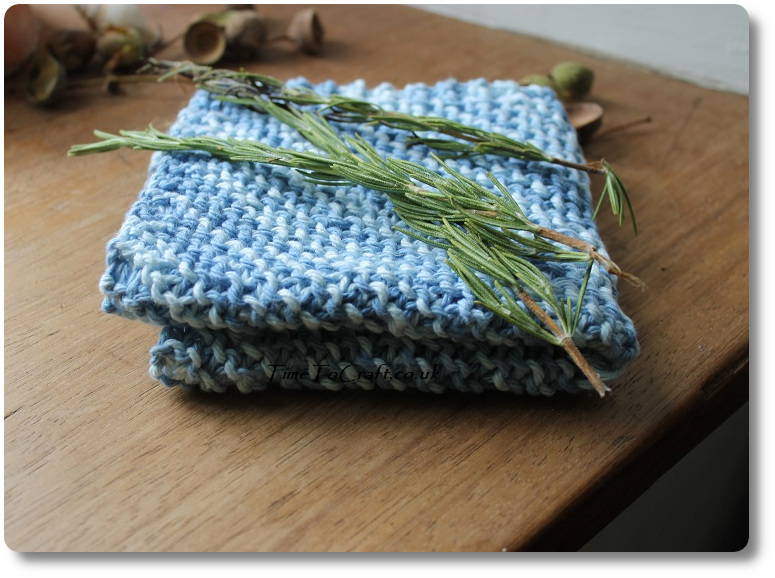 Apart from the garden, the week has been busy. I knitted a dishcloth, as I needed another. Best kind to clean surfaces, I find.
I went to the dentist. Managed to arrive early, by accident, of course.
Me (bursting into the dental reception): "Sorry, I'm cutting it fine."
Receptionist: "No, you're an hour early."
Bliss! An extra hour. I spent a lovely hour pottering around the town. I don't got there often. Managed to tick of a few bits and pieces I had to do.
Anyway, clean bill of dental health. And only two minutes late for my appointment.
Successful day, as I dropped in to see my parents too. Picked up my two old, hockey sticks, so that Youngest can practise at home and I will inevitably get bruised shins from helping him. What's that saying? No kind deed goes unpunished. Something tells me I'm not going to be quite so quick on my feet since last I played. I'm hoping I haven't lost the technique.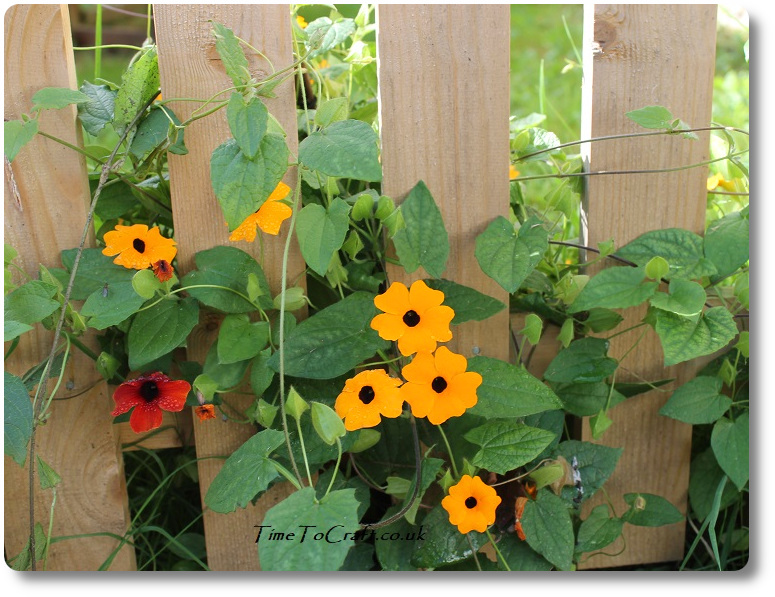 We've finally settled into routine. This year, I've organised a set time, after school, for everyone to do homework or extra study. Makes the house quiet for them all, which is hard with the age gap. It encourages them to put the time in. Boundaries were tested, but I think we've made it work for everyone. Also set up a system to reward good marks in tests. Sounds draconian, I know, but we needed to up our game.
I've organised our Christmas theatre trip. Way ahead for me (see dental trip). We're going to see the Christmas Carol in Bristol. Just need to make sure I remember the safe place I've stored the tickets, when the time arrives.
That was my week. "Extra" seems to sum it up. Hope you've all had a good week and have fun plans for the weekend. I'm joining in with Anne's Word of the Week linky.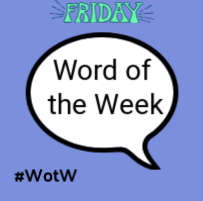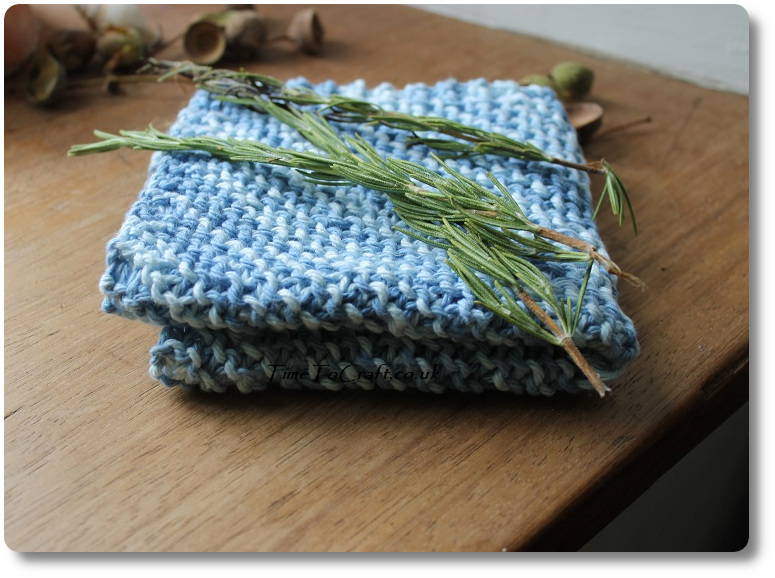 I finished knitting a cotton dishcloth. Haven't made one of these for ages, partly because they last so long. No need to replace them that often. This one is a garter stitch corner-to-corner. It is a quick knit, using 100% cotton yarn. The cotton is variegated, which I never think shows the intricate and complicated stitches up to their best. So garter stitch is perfect.
I'm not sure that knitting your own dishcloth is quite so popular in the UK, as in other countries. It certainly went through a dip. In the 80s, I remember balls of dishcloth cotton being on sale, outside the draper's shop (long since gone), in our local market town. You bought it along with your tea towels, nets and curtains. I can't remember what else the shop sold. It seemed to go back, like an Aladdin's cave. Anyway, it was a small basket for the dishcloth cotton yarn. Presumably, not a big demand for it. The cotton was always the same off white colour. As dull as the dishwater it was destined to sit in. Now, at least, I can find a lot more choice.
I use my dishcloths for cleaning surfaces rather than dishes.  I mix up a homemade white vinegar and rosemary cleaning solution to wipe the surfaces. I've been refilling the same bottle for 17 years. As old as my Eldest teen, which is no coincidence. From the start, I didn't want her coming in contact with harmful chemicals. I've stuck to the same recipe ever since. I'm sure, in years to come, my children will be hurtled back to the memory of their childhood, kitchen table, at the mere whiff of rosemary. Before you ask, the smell of vinegar does not stick around for long.
Back to the cloths. Maybe it's just me, but I find the reusable cleaning clothes, on sale, a tad thin. They don't feel substantial enough to stand up to the elbow grease that's sometimes needed.
Begone you congealed gunk, from last night's feast.
In contrast, the knitted cloths are much easier to scrub with. My knuckles are safe and don't feel like they're in direct contact with the counters. Once I've finished cleaning, they are easy to clean. Ready to be used again.
Being cotton, they don't shed microplastics every time they go in the washing machine, which is a plus. Cotton does have a down side in the environmental cost of producing it, but this cloth will long outlast its microfibre cousin. There is at least one brand of recycled cotton yarn, which I'd like to opt for next time, to cut down on the impact on the Earth's resources. Small? Yes, but it counts.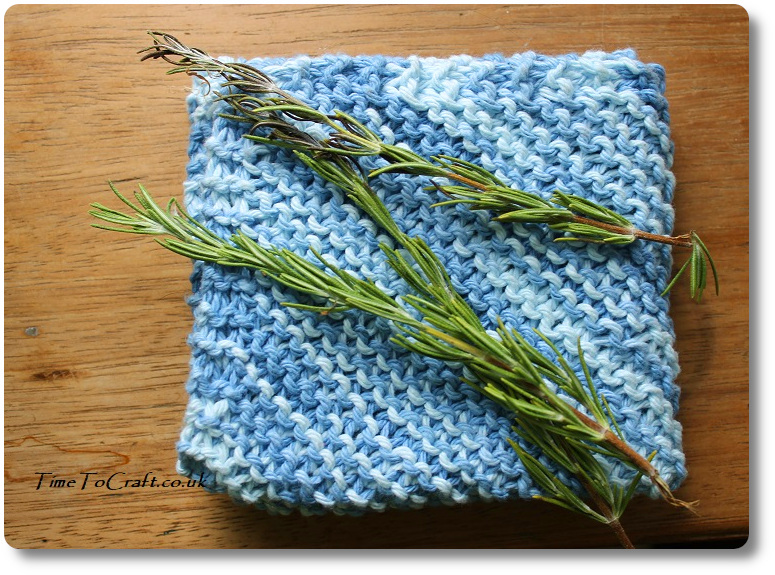 I like knitted dishcloths. I like knitting them too. It always gives a good buzz to finish something that is going to be useful. Not much more basic and functional than a cleaning cloth.
Have you ever knitted/crocheted dishcloths? Do you use them? Would you like to give it a try?
Photos
There have been cases when people lifted my photos and words, and used them without credit to me or asking permission first. Using them for their own commercial gain. I have now added a level of security to deter people from doing this. Apologies to people who do play nicely. If you would like to use any of my photos, please contact me.
Copyright notice:
All my words and photos are copyrighted to me. They cannot be used for commercial benefit by anyone else. If you would like to use any of them, then please ask me first and don't just take. Written permission only. Don't pass my words, photos or ideas off as your own. It's not nice.
Cookie Policy
Our web pages do not use cookies however this website uses Google Analytics, a web analytics service provided by Google, Inc. Google Analytics uses cookies to help us analyse how people use our site. The use of cookies by Google Analytics is subject to change.