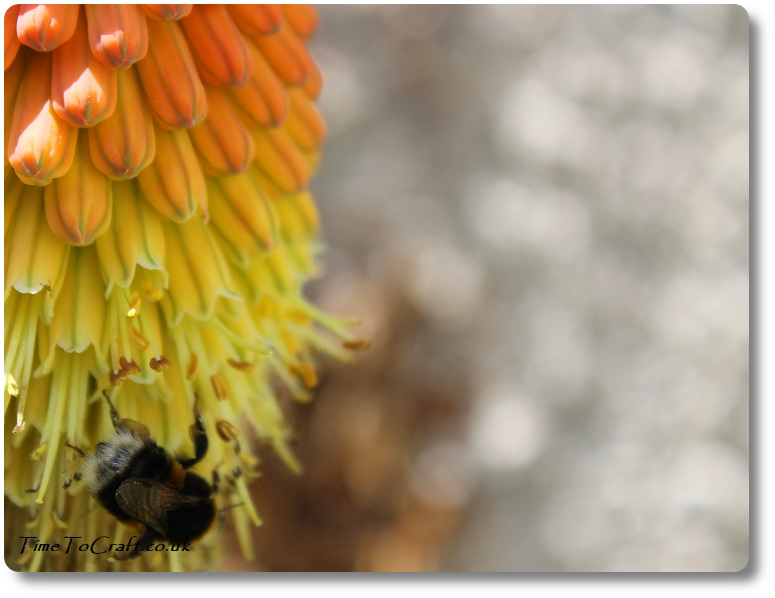 Hasn't it been a glorious week? The weather is perfect for half term. If I slightly squint, we could almost be somewhere overseas. Helps that we live in a place that looks and feels like a holiday home, with all the associated quirkiness. Even our daily walk along the lanes, brings back memories of summers in Burgundy and the walks I took with my french family. Maybe it's all the cow parsley lining the lanes, the heat from the tarmac and dry, dustiness. France is in my mind at the moment, as I spoke to my French friend this week and the urge to visit her is very much in my mind. One day soon, I hope.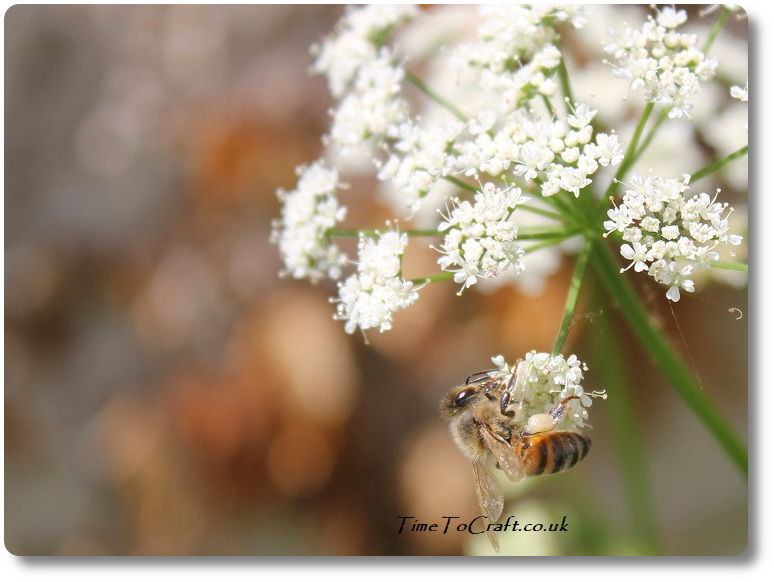 Making the most of the week off for the children, we've tried to make it holiday like, as much as possible, even though us adults were still working.
We took a walk on the Somerset Levels again, finding one of the few hills to march up, to get the best view. The climb was steep and I, for one, was happy to reach the top. I was hoping to see hares, but it was far too hot. I'm guessing they were sprawled out in the shade, out of sight.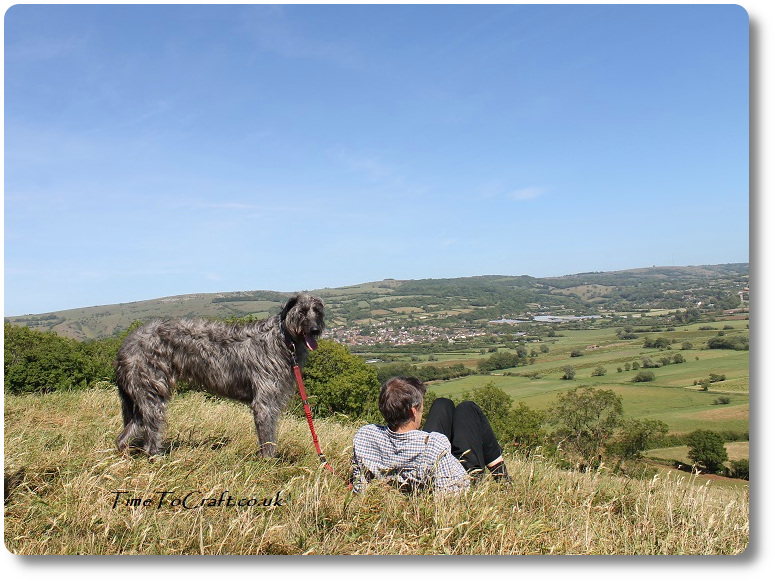 We've had bbqs most days. Yesterday, we had our first take away since the lockdown. Fish and chips from a nearby village. Really easy to order on line and choose a time to pick up. I hope they keep the system once everything calms down, because it certainly beats queueing.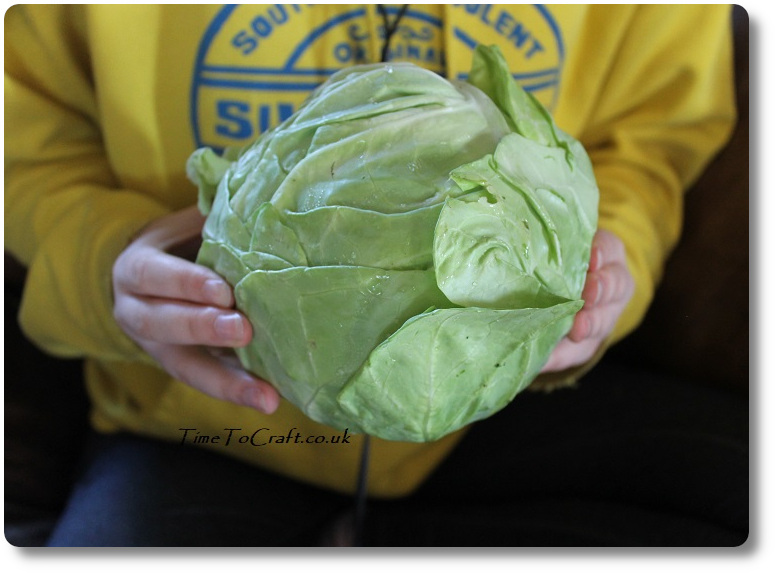 I've taken some time to myself too. I've cut out a summer dress. I'm looking forward to getting my sewing machine out and start putting the dress together.
Otherwise, I've been gardening. We harvested another cabbage from the garden and finished the radishes. Also getting lettuce and herbs on a regular basis.
My spaghetti squash plants recovered from the frost. Not up to their previous green glory, but they are getting there. The greenhouses are fully planted up. I did mumble about needing another greenhouse, but was greeted with a "Not this year", so I'll put the cherry tomatoes in the conservatory and see how they do. So much going on in the garden, that it deserves its own blog post soon.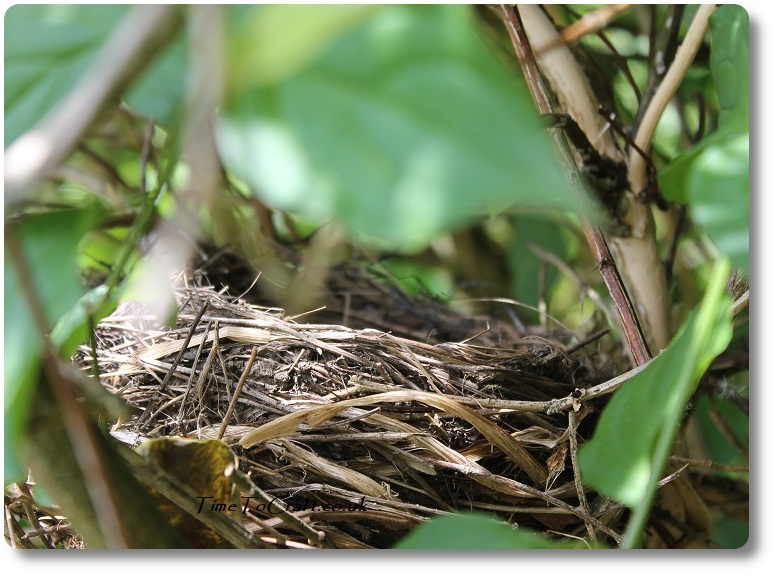 (An old nest from last year)
It really has been a lazy week. Although saying that, as I write this, Youngest is out on his bike with a friend, enjoying a bit of social distance exercising, for the first time. Usually in the holidays, they would meet up in a group and ride around the village and lanes, knocking on other friends' doors to see if they could come out too. It's been quiet without the usual squeal of bike brakes, announcing a friend turning up at the gate. Guidelines allow for two to meet up, but I'm sure that will change soon.
Right the weekend beckons. I have a basketful of elderflowers to turn into cordial and another patch to dig for pumpkins. I'm hoping the teens will emerge from wherever and help, as they often do. I hate asking when they're on half term. I've already had an email through today, from school, outlining the changes they've put in for first thing Monday. Nose to the grindstone is coming round all too soon.
I'm sure it will be hard to get back in the rhythm next week, when school work starts falling through as emails and online assignments, but at least they've had a week off from it. I've enjoyed not chasing them to make sure they've done it all. Back to nagging next week. Sigh.
I might just watch the few sky slug trails in the sky and dream about the places the planes came from and are going to. One day. In the meantime, I am exceedingly grateful for where we live. I couldn't ask for more….except maybe just one more greenhouse….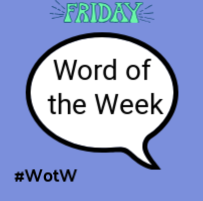 It seems that the combination of spring and lockdown, this year, killed my crafting mojo. It just went. Even at the end of the day, when usually I'd have something keeping my fingers busy, there was diddly squat going on. Imagine tumbleweed. Actually scrub that. Imagine the dusty, deserted road without the tumbleweed tumbling. Nothing. I toyed with finishing my cardigan, but it really wasn't enough to ignite any sign of enthusiasm.
The garden is looking good and the family have found a good rhythm and are happy, so I'm not complaining. My energy and focus was elsewhere. Autopilot was off and I was flying manual for everyday tasks. Something had to give and it turned out crafting was the one.
It did feel like something was missing. An empty feeling.
Yesterday afternoon, I downed tools (or keyboard, to be more precise) and cut out a dress. I really need a new summer, everyday dress for hanging around the house. Especially with the glorious weather we have at the moment.  I've made a wardrobe of dresses, but mostly they fit into the work or going out categories. Formal. Not much call for that at the moment. If I dressed up in one of those, the neighbours might wonder what I was up to. Not my usual gardening gear.
A month ago, I picked up a couple of metres of cotton lawn. It is a light grey with small, intricate flowers. It's soft and drapey, which should be comfortable. I chose a pattern, that in retrospect, was probably influenced by all the VE day celebrations that were building up at the time. A tea dress of sorts. It is McCall's M7084 and I'm making the B version.
It was good spending the afternoon planning and plotting how to lay out the pattern pieces, as I didn't have quite enough fabric, according to the pattern envelope. I'm also counting this as exercise, as half way through cutting it out, I remembered the workout my back muscles get from bending over the table, while pinning and cutting.
I'm going to do this dress in stages. Maybe the odd hour. Just as I did with the last everyday, summer dress I made. I used the same type of fabric, but this time the pattern has a lower waist that should be more flattering.
I've also started a new knitting project, for the evenings. My pink cardigan has reached the stage of picking up stitches along the front borders, which is not easy late at night. I needed a basic, no-brainer knit to do on autopilot. Something like a scarf, but I really don't need one of those. Instead, I chose an ordinary jumper. Nothing fancy. It uses 4 ply wool, so will take ages to knit. The yarn is so thin and the needles match it. Progress will be slow, which is what I need. My fingers can be busy, while my brain is elsewhere.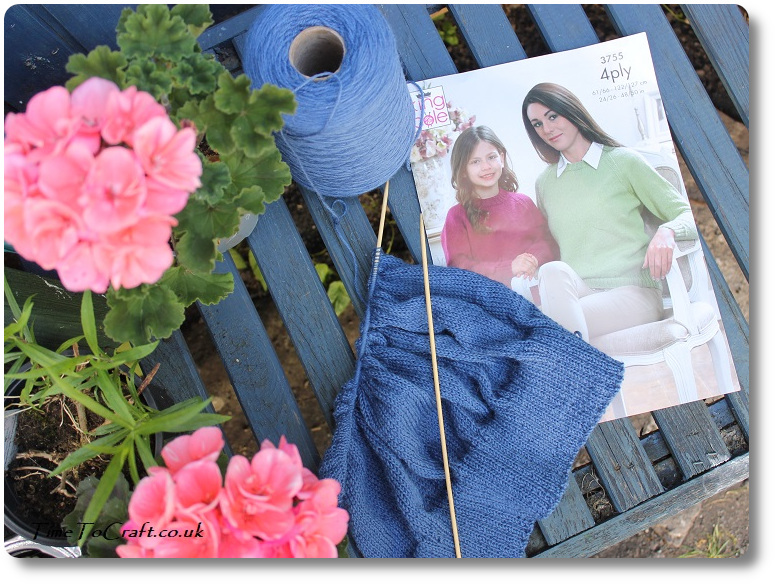 Although, this knitting is also good for picking up at other times too. Like sitting in the garden with cup of peppermint tea. Surrounded by geraniums.
I think I have a way forward. It does feel good to be working with textiles again. Hopefully I'll have a new handmade outfit, but really it's all about the journey and not the end point for me. Making pretty things is good for the soul.
I'm interested. Has anyone else found they've put their crafting aside in the last few months?
Does anyone else look at their calendar and wonder if it slipped through a crack from an alternative universe? I look at ours and the events are familiar, they fit our family, but they now feel like they belong to someone else. Another family, in a parallel life.
This week, my eldest teen should have taken her first A level exam. It is up there, on the wall calendar. Her French oral would have already happened, but the date hadn't been released before the schools closed. Friday was also her last official day at school, after 14 years in formal education. A monumental moment in her life.
As I chopped up a cabbage from the garden for supper and moved the drying homemade pasta, I wondered if our family, in the alternative universe, was going out to celebrate. Maybe a meal out at our favourite pub and raising a glass. I'd have chosen a pint of prawns with chunky bread, with maybe half a pint of local cider. My favourite choice on the menu. I hope the other me enjoyed it. I really do.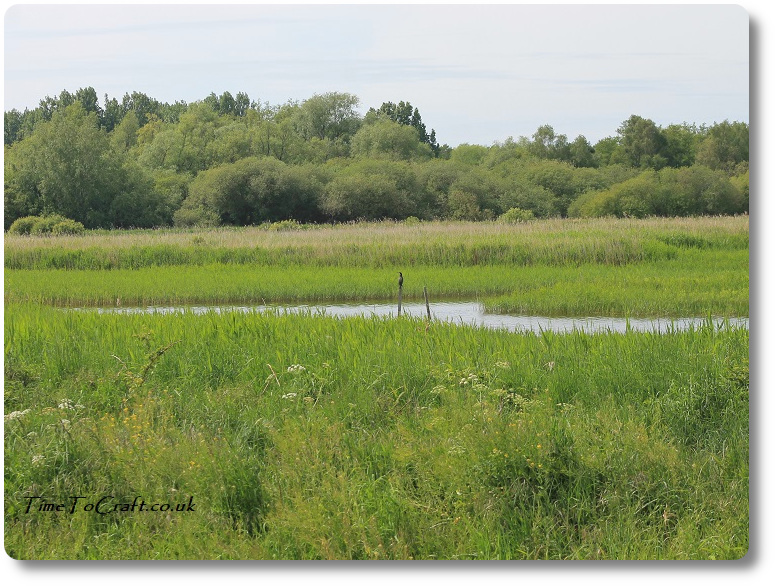 Middle teen would have completed her Duke of Edinburgh award, last weekend. She was due to be lolloping across Exmoor, with a rucksack the size of herself, on her final expedition. It was great weather for all three days. I hope her alternative self didn't suffer too badly from the blisters and had plenty of good tales to tell.
In our reality, we went for a re-energising family walk on the Somerset Levels. Listening to the boom of a bittern and spotting the early dragonflies. It was a boost. It didn't escape us that both daughters would have missed out on this  particular walk, due to recovering from the DofE walking/camping and exam revising, in the other reality.
Swings and roundabouts, as they say.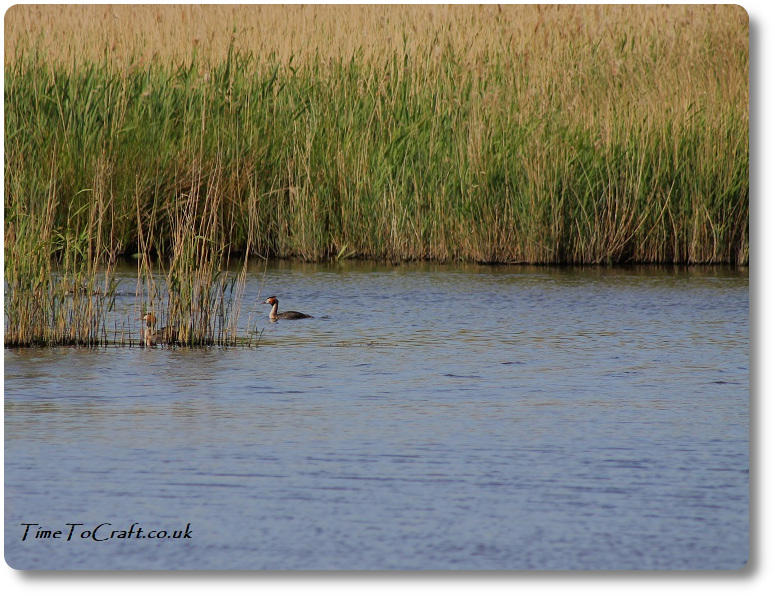 We also stopped off for strawberries at a roadside stall. Our usual one was closed. I don't know why. Maybe our alternative family was more lucky.
Along with the strawberries and cream, I bought asparagus and salmon pink geraniums. Geraniums are my favourite plant and salmon pink ones in particular.  It dates back to the first time I read (*affiliated link) "The Little White Horse" by Elizabeth Goudge, which is a far better book than film.
Anyway, I was thrilled to find two plants. Maybe alternative-me missed out, with the other stall being open in her reality.
One good aspect of the lockdown is that we have time for more exercise. Looking back at my calendar, I can see regular activities that had me driving here and there. It cut into the after school slot. Now we take turns booking the hound for walks. I'm serious. He is in hot demand. One member of the family will want to take him on a canicross run, while another will want to take him for a walk at the same time, in another direction. He is pulled in all directions.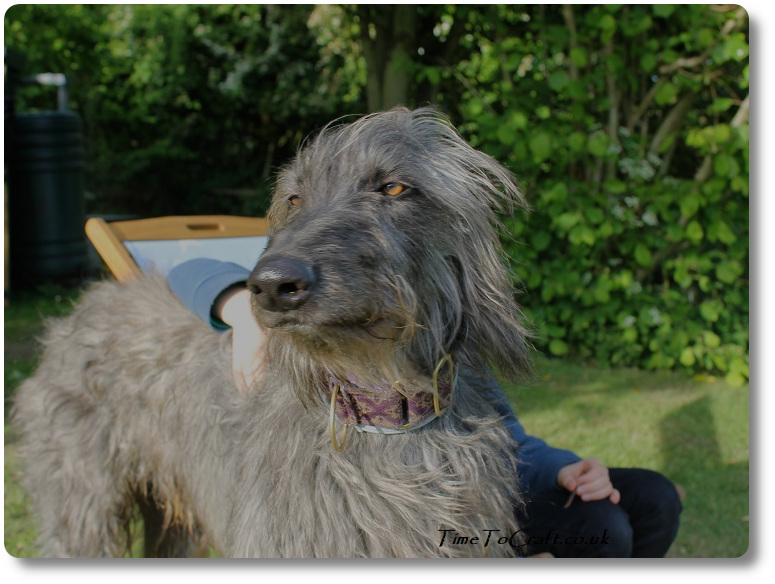 One day this week, even he said enough is enough. Humans can walk themselves. Now, if only he could split his duty with the lazing hound in the alternative world, that might help.
He enjoyed the BBQs in the garden, last weekend, but I suspect this other self did too.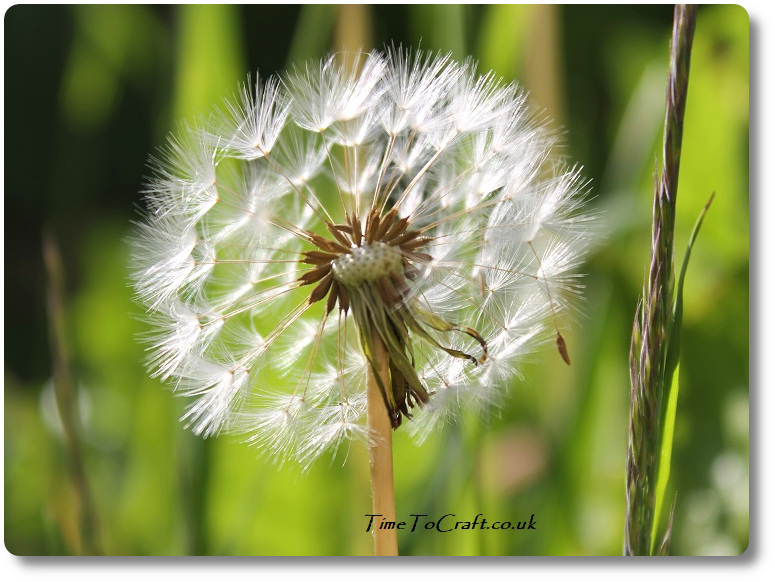 The calendar certainly has a way of reminding me of all the events that we are missing out on. The other life. One way or another, these are likely to happen again. Maybe not the end of the school era for eldest. That boat has sailed, but the rest will go ahead later, in one form or another.
The upside is that we are doing other things, which time would have prevented us doing. It is more simple. We are working as a team, but don't get me wrong, there are definite ups and downs, as a scowling teen will leave you in no doubt about.
Am I sad? No. Not on the whole.
I may envy alternative-me, in many ways, but I also think I have an advantage too. I imagine her tired, rushing around, unaware of how straight forward her life continues to be. Ticking off her to-do list and fitting in with everyone else's deadlines and dates. While I can take a step back. Control the parts of our lives that I can and let the rest go. I think that is the way probably most of us are dealing with the restrictions. It is what it is.
I do wonder if alternative-me is confused about where her calendar has gone? Or, probably more disconcerting, why she has mine with everything crossed out. Oh heck. What am I talking about? She got the prawns. I don't feel that sorry.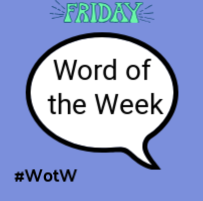 Photos
There have been cases when people lifted my photos and words, and used them without credit to me or asking permission first. Using them for their own commercial gain. I have now added a level of security to deter people from doing this. Apologies to people who do play nicely. If you would like to use any of my photos, please contact me.
Copyright notice:
All my words and photos are copyrighted to me. They cannot be used for commercial benefit by anyone else. If you would like to use any of them, then please ask me first and don't just take. Written permission only. Don't pass my words, photos or ideas off as your own. It's not nice.
Cookie Policy
Our web pages do not use cookies however this website uses Google Analytics, a web analytics service provided by Google, Inc. Google Analytics uses cookies to help us analyse how people use our site. The use of cookies by Google Analytics is subject to change.