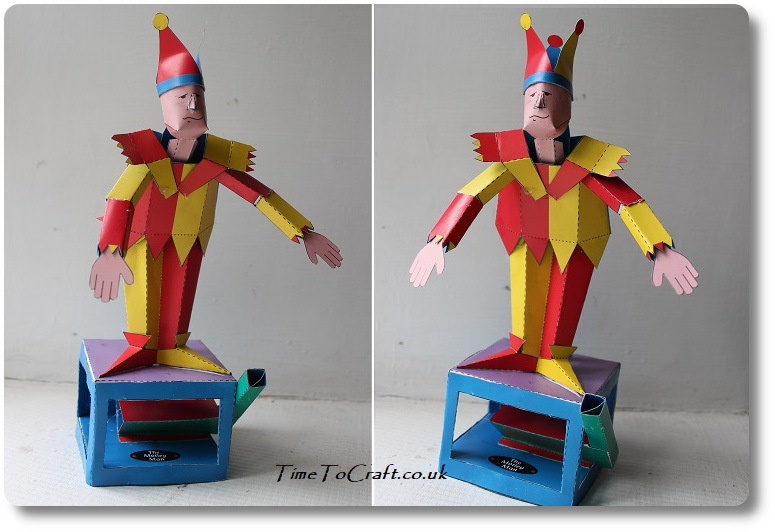 (The Motley Man)
I watched my daughter making a paper automata, yesterday. Taking a handful of flat, printed sheets and turning them into a moving statue. I saw how much patience, determination and focus it took. The ability to follow the instructions too. The dedication to see the project right through to the end.
It might seem like a simple project. Cut it out and stick it together. Yes, I can see how this can be seen as simple. After all, we are used to seeing the walls of playgroups and primary schools walls plastered with cut out paper stuck to other paper.
In a world where children are growing up using programs that design and build an image on screen, that are manipulated to perform movement, it is easy to see this as a simple, basic project. Imagine what our great, great grandparents would have made of the digital images. How far we have come. Paper, scissors and glue replaced by pixels.
The thing is I don't see one replacing the other. I see them both as skills complementing each other. Building on each other. I love to see my children creating new worlds on the computer. Their creativity is power boosted, as they storm through turning the image in their heads into a pixel representation, in next to no time. It's good.
It is restricted though. Creativity cannot go beyond the confines of the program. A limit is eventually hit, however good the software. Yes, it might inspire them to create/program a new or add-on online experience that will allow them to follow their idea, but that takes time. Very few will take up the challenge and push the boundaries as it doesn't give the instant reward they are used to.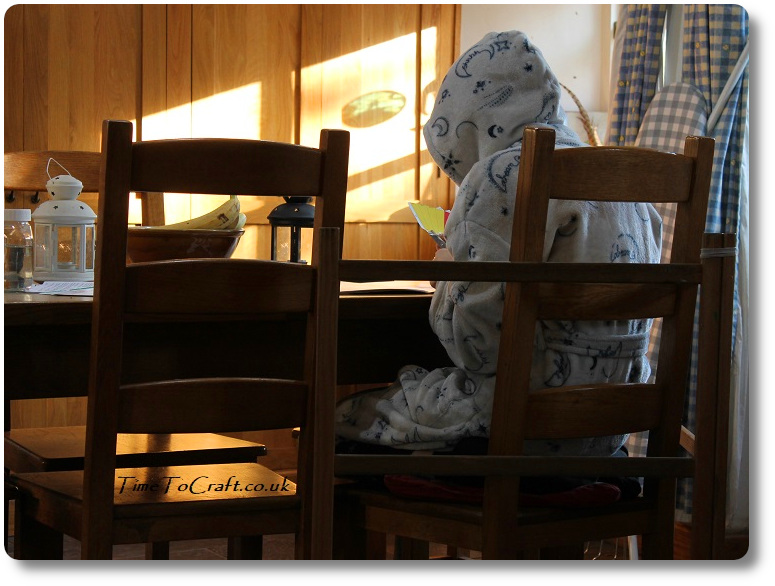 (Crafting before breakfast)
So back to the paper automata. As she worked on this project, I saw the care she took to cut it out. It had to be precise, otherwise the different elements wouldn't fit together. Movement would be inhibited by jagged edges. The glued edges sometimes held and other times flicked apart. It was frustrating, but she was inventive using pegs, weights, folds and eventually my glue gun. She improved the original design to make the arms move in the way she wanted.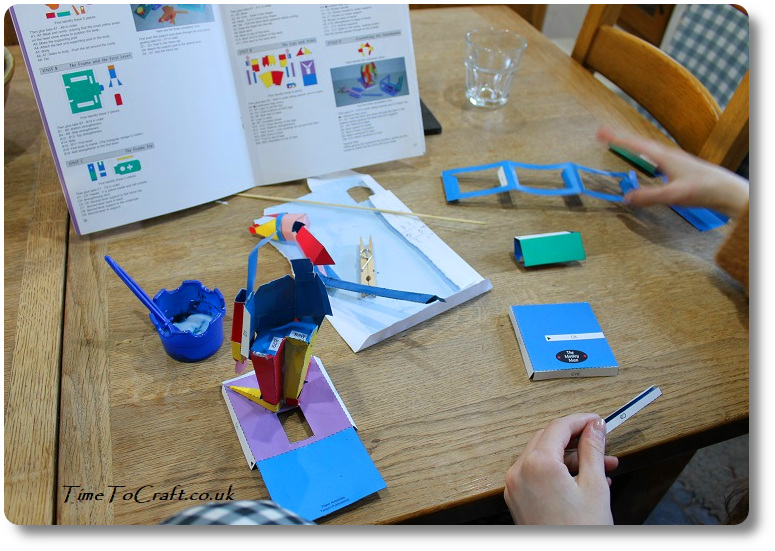 It took hours. We ate lunch around her project. No instant reward with this project. It was frustrating, but she kept going. There was not going to be an abandoned, half-finished project.
This is the 14 year old who produces the most amazing drawings on her tablet. She can spend hours drawing on the computer, but can also focus on a glue-on-fingers project too. I'd actually go as far to say the patience she has gained drawing on her computer has boosted her ability to focus longer on other projects. Paper projects included, but also to concentrate on her studies. Almost like patience, concentration and determination are muscles that can be trained to perform and take on any marathon. Whatever form it takes.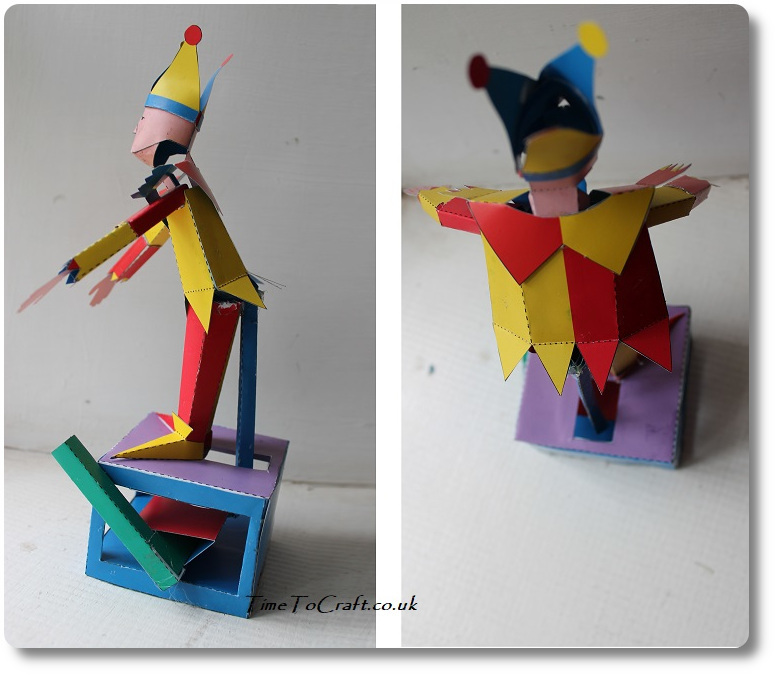 And the icing on the cake. As I was chatting to her, she talked about a science test she took that week. She said she was aware that she was able to concentrate fully on it. Didn't daydream half way through, as she is apt to do. Completed it to her satisfaction. Be interesting to see how she does.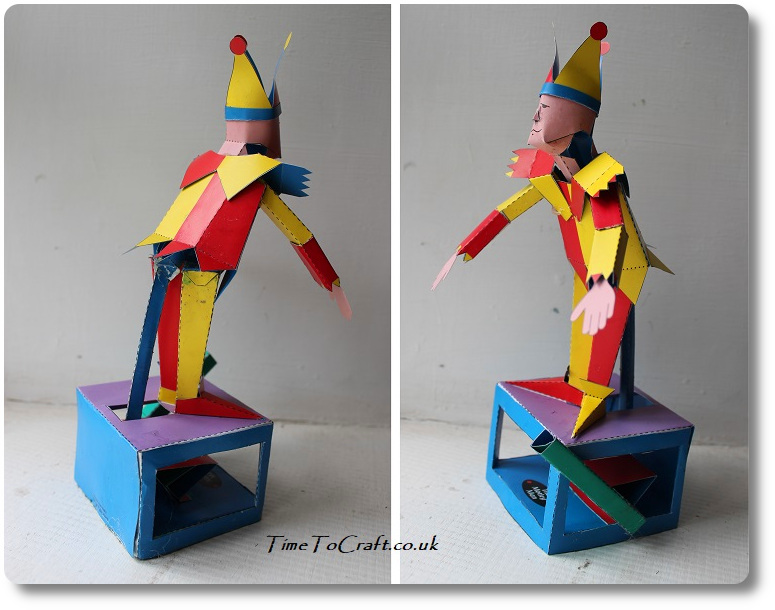 So what do I take away from all this. Maybe I shouldn't worry that the children are spending too long on the computer (Unless Fortnite is concerned. Don't get me started.). Maybe instead of passively lugging home the junk modelling from preschool, that was helpfully lovingly described as a robot, I should have revelled in her achievement. It's not so much about what they do, but how they do it.
(not an ad, but is an affiliated link: If you are interested the Motley Man came out of the book Paper Automata by Rob Ives)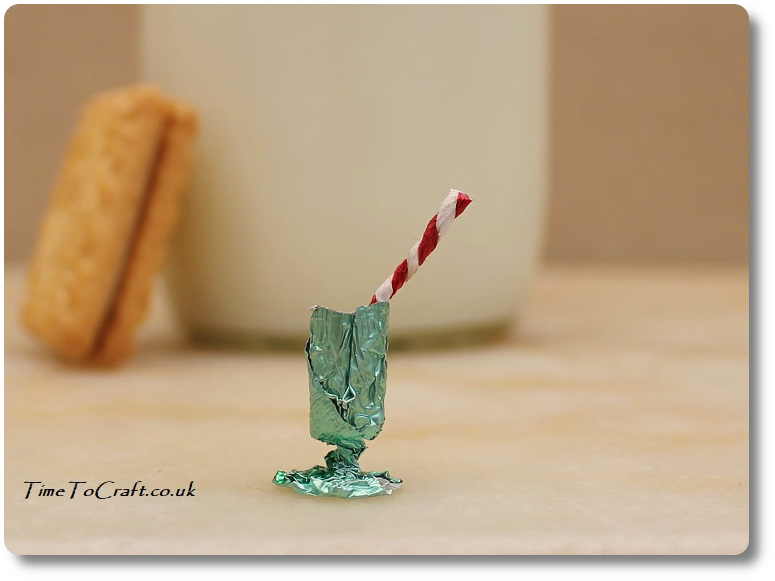 Half term starts today for us. The children have an inset day (teacher training day). Or insect day, as the children never tire of me saying. Inevitably, seeing as it's a Friday, we're all convinced that it's really Saturday. I've already been asked when we're having our regular Saturday morning indulgence of home baked pain au chocolat. Erm. Ah. That would be tomorrow. Sigh. I have a feeling today may turn out to be one of those very long days.
I have so many plans for half term. I always do. I imagine that we'll squeeze something into every minute of the holiday. Everyone totally immersed in the fun. Happy, but tired children tucked up in bed, at the end of the day, dreaming happy thoughts. Like the half terms when we'd go for a theme. Science and history were favourites. Fun times. Reality is that times have changed. I can no longer wow them with science in the same way.
Doesn't help that my car is back with the garage. The not-too-bad bill is fast expanding into the who-fancies-baked-beans-for-supper-again territory. More crucially, we are stuck in our home patch until we get the car back. It could be worse.
That's next week. I'm rushing ahead. Haven't finished this week yet.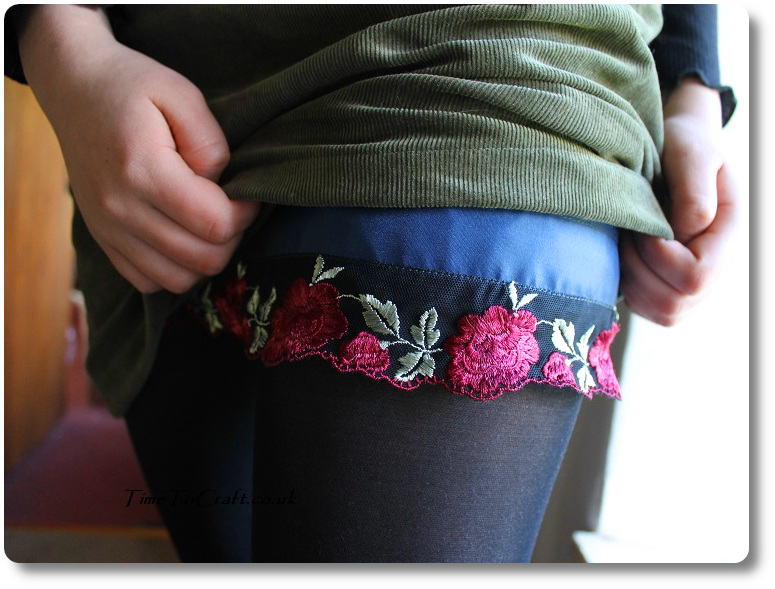 This week, I finished the pinafore I was making my eldest daughter and she wore it to school. Feels like a big vote of confidence that she likes something I've made. Enough to wear it out of the house, let alone into the most judgmental environment known to mankind. School. It is a change, she wants to wear it. Should I push my luck and sew something else for her? We'll see.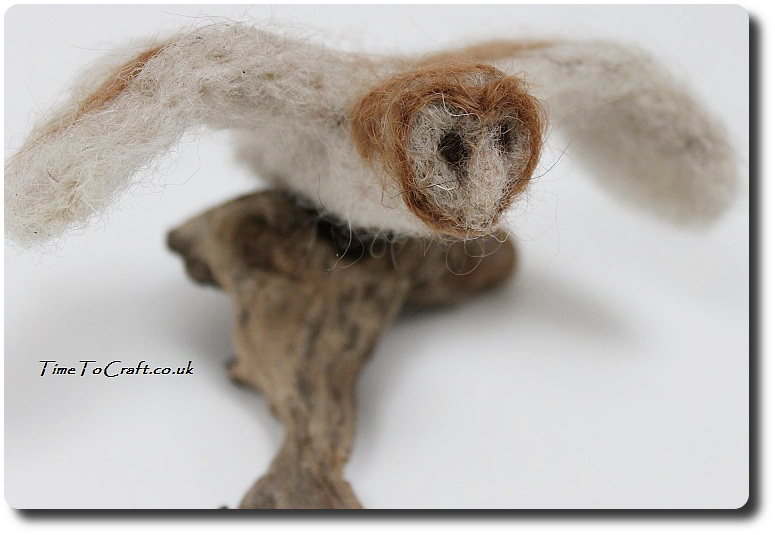 Our barn owl has turned out to be a regular visitor. I'm yet to capture him on camera, so for illustration purposes, bringing out my needle felted barn owl, I made a few years ago. He (the real owl) perches on the fence just outside our kitchen window at dusk, briefly, each evening. The bird feeders are there and I suspect mice are attracted to the area. Never stays long. A quick sweep of the garden and he's gone. A beautiful bird.
I sat out and waited for him yesterday. I think I could hear him calling, every now and again, as he got nearer. Another one in the distance. Before he made it as far as our garden, I had to go in. It was lovely to hear all the other birds singing as they settled down for the night, and to watch the sky turn pink. With the days growing longer, I must sit out more often at this time of the day. It is beautiful.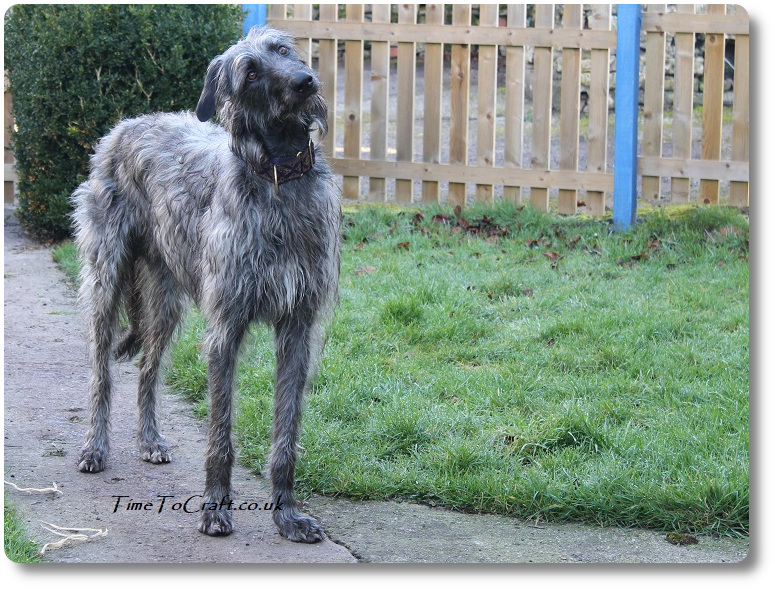 (He loves to watch the birds on the roof tops)
One other change, this week, is our milk. We've had milk delivered ever since we moved here. Started off with milk in glass bottles and then moved to the plastic cartons. This week we moved back to glass bottles, in order to cut down on plastic going into our recycling bin. It costs a few pennies more, but I think it's worth it.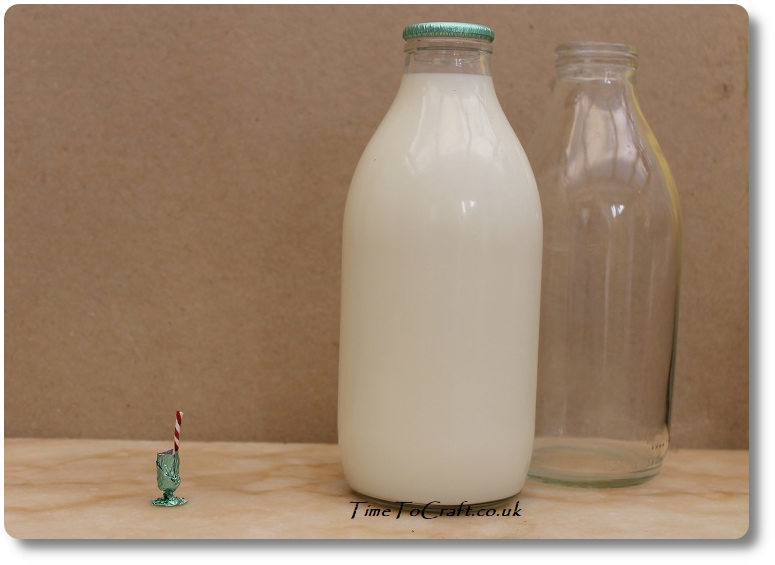 New skill to teach the children, this week. How to open a milk bottle. I'm also looking forward to hearing the chink, chink as the bottles are delivered in the early hours. Although the hum of the electric milk float must remain as a childhood memory. Do they still have these in towns?
(I know. When will I stop making tiny cups out of pretty tin foil. What can I say? I can't resist. What else was I to do with the milk top? Recycling bin, you say. Maybe later. Oh. In case you are wondering the straw is a bit of bakers twine.)
So that was pretty much my week. Quiet with an element of change. Summing up my week with the word "change". Joining in with Anne's word of the week. What's your word?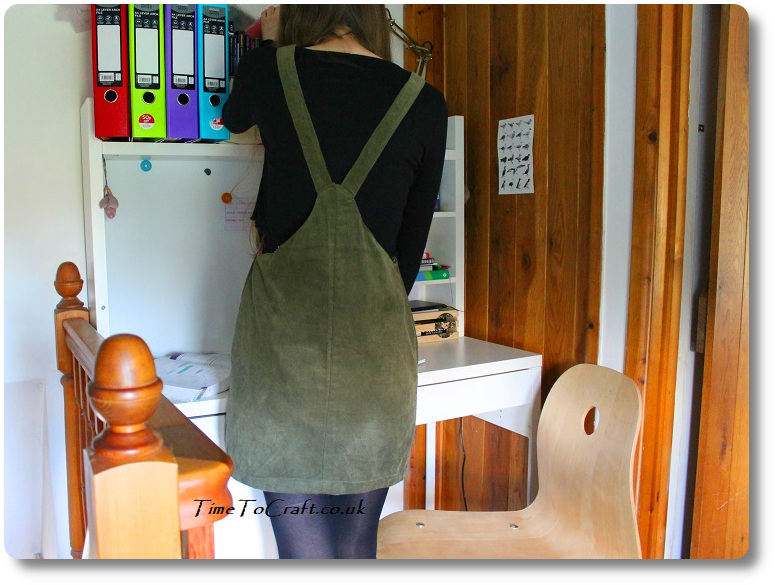 I'm not the fastest dressmaker. I procrastinate and over structure. Stretching out the end of every project by adding little extras to every sewing project. Almost as if I can't quite let it go. Strangely, I am the complete opposite in my day job, and fight even the hint of project scope creep. A signed up believer in the 80/20 rule. Then again, no stitches are involved, which probably explains the difference in my approach.
I envy people who can stitch up an outfit in a couple of hours. Not in a menacing way, you understand. Just wanted to make that clear. More in a "why can't I do that?" contemplative way. I do know. Seriously, if I can add a teeny, tiny bit more, I will. I cannot resist. Maybe one day, I'll master the quick make. In the meantime, I steadily stitch.
Latest project is no different. The first time I made a Cleo, it took me a weekend. Even then I didn't stick to the instructions. This time, it has taken longer. I put this down to the added dimension of trying to please a teenager. Boy, do I love a challenge.
I cut the project out about two weeks ago. The pinafore is for my eldest daughter. It is a Tilly and the Button's Cleo pinafore. Eldest is in sixth form now and doesn't wear uniform. This means her wardrobe is starting to bulge with outfits, as she adds more. Wearing the same favourite pair of jeans, every day, is not the way to go, I gather. When I offered to make her a pinafore, she jumped at it.
We settled on a green corduroy from my stash, with a floral facing. She wanted buckles, not button holes. I made the smallest size. After the experience of my last Cleo project, I added the lining as I constructed it, instead of retrospectively. Much less fiddly. I had enough navy lining in my cupboard, which had this project written all over it. Apart from the buckles, the project has helped me to destash my fabric stash a little bit more. All the fabric was left over from other projects, so I'm winning.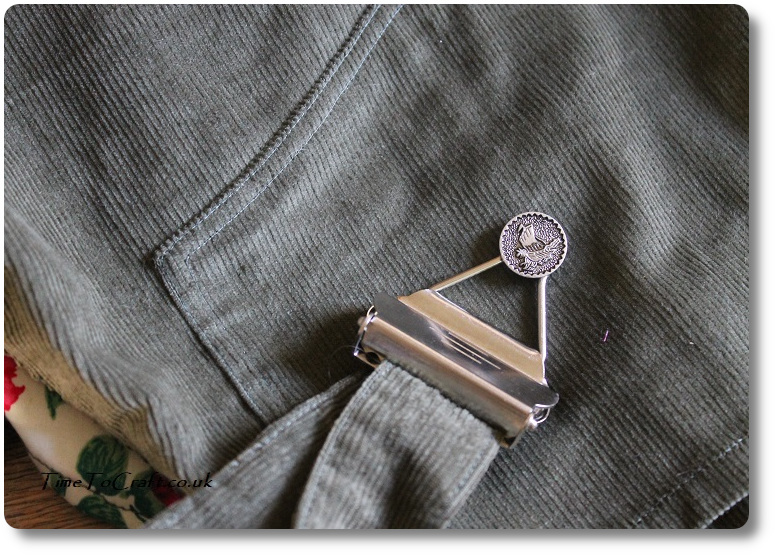 She found sweet, metal buttons, with Viking ships on them, in my button tin. They seemed to suit the buckles.
I made a tiny mistake at the cutting out stage. Instead of cutting the front as two pieces, I opted to put the centre front on the fold. Avoiding a front seam. My mistake was to forgot to take the seam allowance off, meaning the front was wider than it should be. The floral facing was cut correctly, which meant it was too small. They did not match. I couldn't cut it again as there was no more fabric. So I changed the bib width to make everything fit.
The other problem was that the top of the bib sagged. I added a band between the lining and the corduroy, which has helped. At least it sags towards her and not away.
Next challenge was that the lovely metal buttons were too small. As she moved, they would undo. Not ideal. I found slightly bigger buttons and covered them with more of the green corduroy fabric. I think they look good, and, fingers crossed, they seem to be working more as they should. No unhooked straps flaying around as she walks.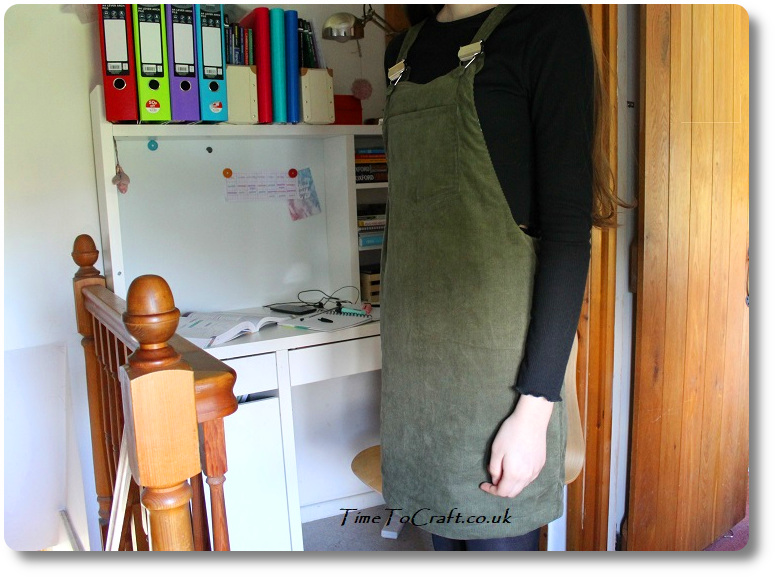 Next issue was the length. She wanted short. I wanted it longer. She wasn't going to wear it, if it was too long. So we met half way. Somewhere between agreeing the length and her trying it on again, I swear she had grown. It was shorter than either of us wanted. Luckily, I'd given it a huge hem and was able to let it down.
Everyone is happy now.
The next part is down to me having fun with the project and adding a little more detail. Stretching out the end of the project again. I'm so glad my daughter was up for a little extra, total unnecessary lace. I thought it would be frivolous fun to add trimming to the lining, making it a pretty petticoat. If it ended up on show, at least it was going to look good.
(Did anyone else grow up with the expression, "It's snowing in Paris", meaning your petticoat is showing?)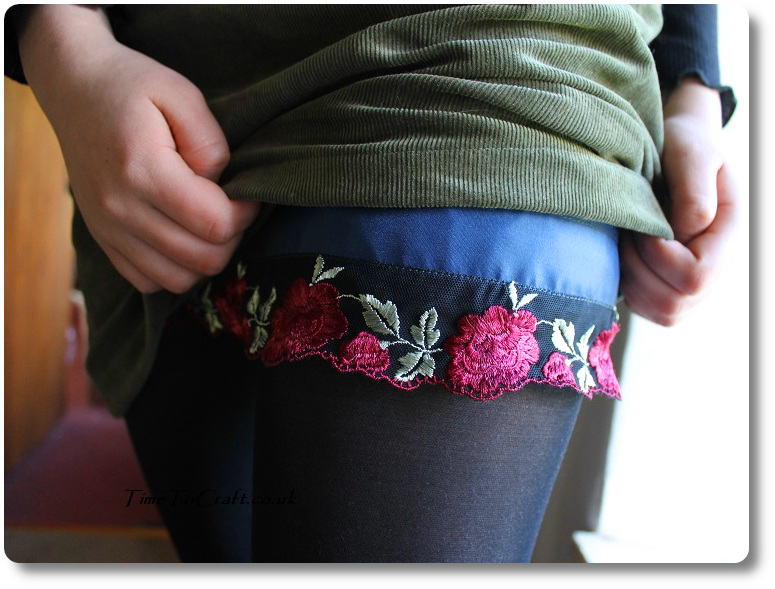 I got the floral lace in a lucky dip bag of trimmings, years ago. Every now and again, I find the right project for one of the lengths of ribbon or lace. This piece's time had come. I had a little left over once I added it to the hem of the lining/petticoat. I love it!
As eldest was showing her sister, I laughed that not many people would see it. Oh no, she told me, she'd be showing her friends. I'm still weighing up if this is a good thing.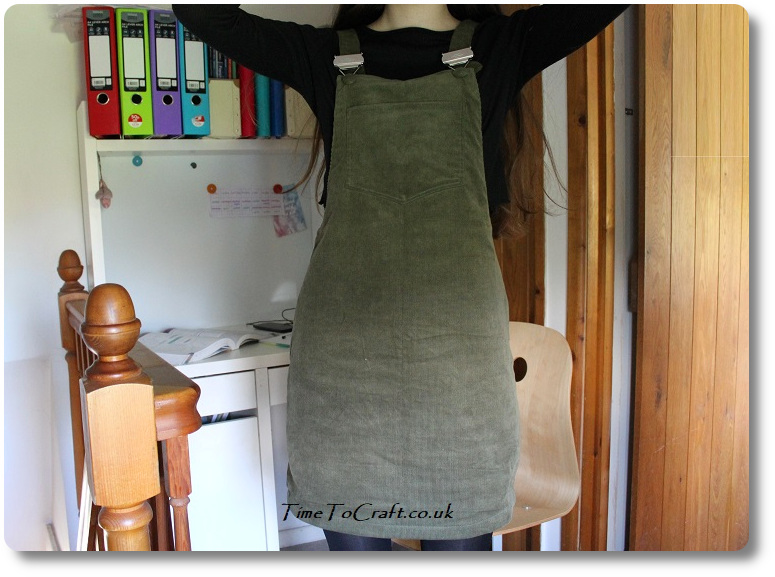 The Cleo is complete. I really love how it has turned out. Looking at the photos, it looks quite plain, so I'm glad I did add a bit more. Even if it is not on show.
She is wearing this to school today. She says that it's comfortable to wear. With all the extra structure and detail, I know it won't let her down.
Right. The next project is cut out and ready to go. I wonder how long it will take me to finish?
Photos
There have been cases when people lifted my photos and words, and used them without credit to me or asking permission first. Using them for their own commercial gain. I have now added a level of security to deter people from doing this. Apologies to people who do play nicely. If you would like to use any of my photos, please contact me.
Copyright notice:
All my words and photos are copyrighted to me. They cannot be used for commercial benefit by anyone else. If you would like to use any of them, then please ask me first and don't just take. Written permission only. Don't pass my words, photos or ideas off as your own. It's not nice.
Cookie Policy
Our web pages do not use cookies however this website uses Google Analytics, a web analytics service provided by Google, Inc. Google Analytics uses cookies to help us analyse how people use our site. The use of cookies by Google Analytics is subject to change.