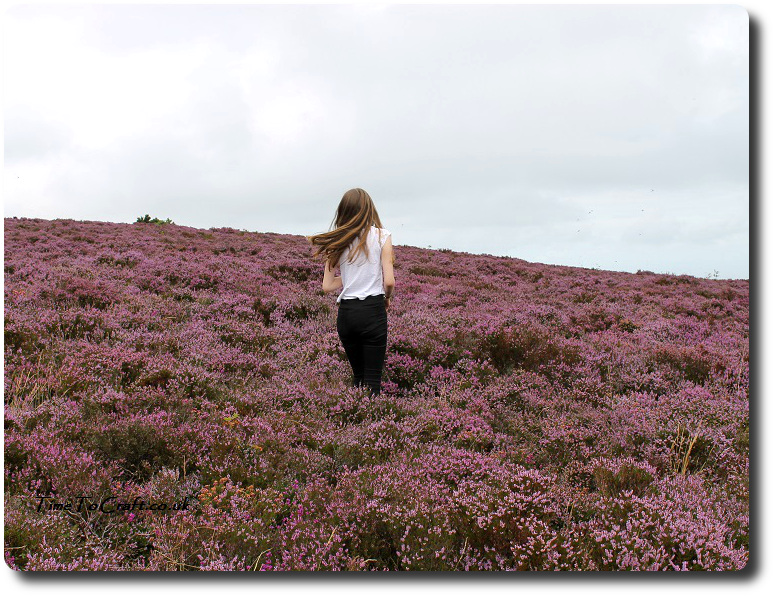 Side tracked. It has a habit of happening. I start looking for one thing, and I end up discovering long, lost treasure. Then I lose time reminiscing. Side tracked. Please tell me I'm not the only one?
Last week, I looked back over ten years of blogging to narrow down my favourite craft projects, for a blog post I was writing. I kept getting distracted. So many partly forgotten blog posts that I loved writing at the time. Memories rushing back. They didn't have crafting themes, but they were so much fun to write.
Seeing as I'm still celebrating 10 years, I thought I'd give you ten posts that I loved writing. Who am I fooling? I loved reading them again too. Some bring back the time so vividly, I'm back in the spot again. Looking at lemons or walking on that beach. It is a mixture. Some might make you laugh. Others to question my sanity. One for sure might make your eyes fill with tears.
In no particular order, here is my list of posts that I've loved. Dip into the one that takes your fancy. Please don't feel you need to read them all :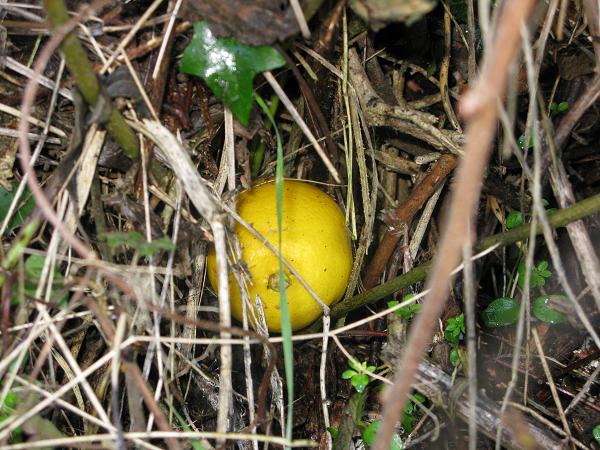 This was a curious one. A chance encounter, where my mundane country life seems not quite so straight forward. What would Milly Molly Mandy make of it? (She's not mentioned, by the way.) Oh by the way, I still don't know the answer.
Things I've learnt walking to school
Keeping with the walk to the village theme. After 16 years, walking down our narrow, country lane to the village, every day, I've picked up a few points. I've rescued a few animals. I've faced a few conundrums. Now that I no longer need to walk along the lane, I do miss the regular exercise it gave me and the seasonal watch too. This hound was with me for the majority of those walks.
I love this post, because it unfolds as the day did. Capturing a moment when the penny dropped for Eldest. Understanding.
This one was from last year. There was me, minding my own business and out of the blue, the rabbit ambushes me and executes a move that even Starsky and Hutch would have been proud to have make.  (Just got my own pun!)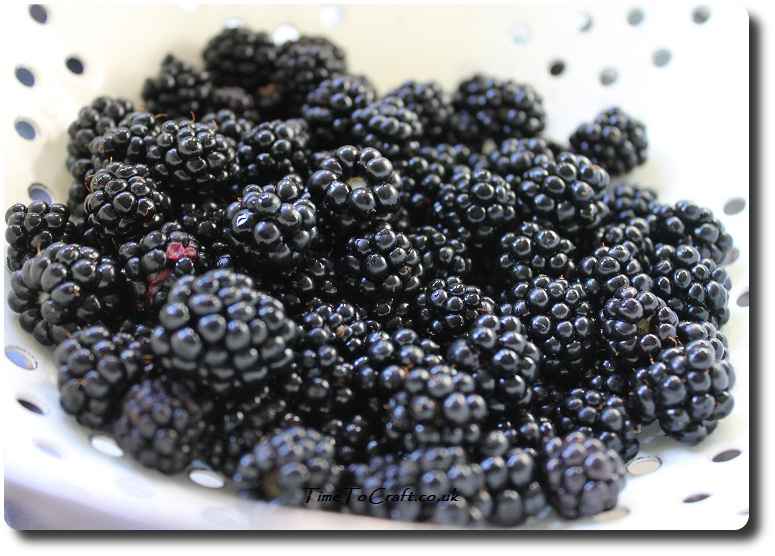 This post captures a slice of life. Capturing a time that is already dated. Reminder for me to appreciate every moment, because they soon pass.
An old one from 2011. I'd run a competition, where the winner won a pair of Gansey socks that I had knitted. It was time to choose the winner. This was before the random generators that blogs use now to select a winner. All readers had to do was a comment and contact details, and a name was picked out of a real bag. Except this time, I wove a story as a run up to the selection. Fanciful and fun.
Another fun post, this time from 2010. If you've not encountered these critters, then I am slightly in awe. I loved that so many readers fessed up to sharing a house with their own variety of dust bunnies.
Warning. This is the one where a tissue may be needed. A blog post truly written from the heart. As was the follow up post. I'll leave this one to stand on its own.
This post explains why we bought a roof and had a very simple wedding, with the reception in the back garden. In some ways it sums us up very well.
I surprise myself sometimes. Reading this back, I realise that a post about sewing a new dress, seems to contain much more. A dress wrapped up in a story. I'm glad to report that the number of handmade dresses has increased in the meantime.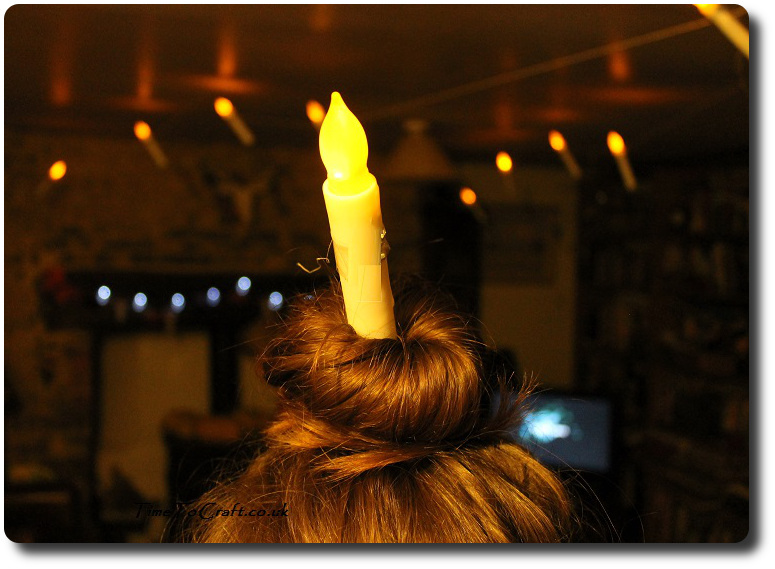 Ok, sneaking one more in…
We like to party at Halloween. It is all about the detail. I cannot tell you how much fun I had setting up the evening. Bringing a little magic into my teens and tweens day. Have a read and see what I mean.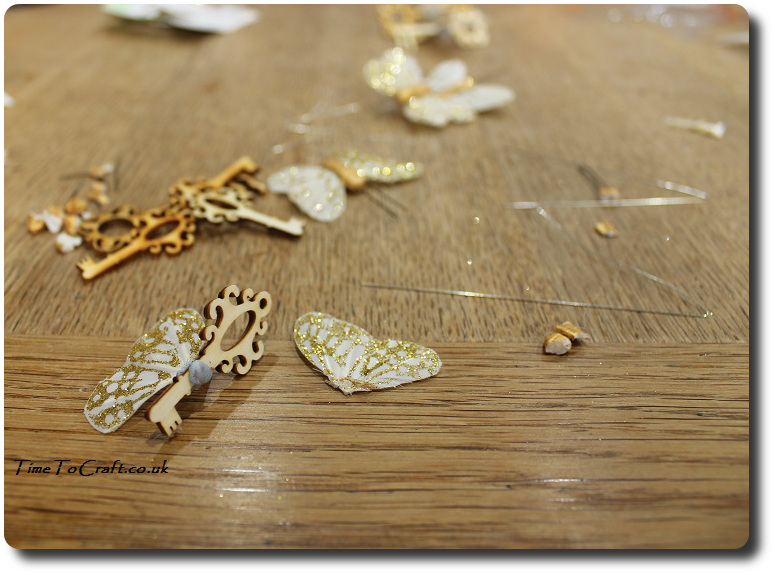 Well, that is it. Thank you for accompanying me on a skip down memory lane. It has been fun, on the whole. A bit of a tug at the heart strings on occasions, but mostly good to relive the moments. One of the reasons that I truly love to blog. I'll keep this part short and say thank you for joining me and making it this far. I hope you got side tracked just a little.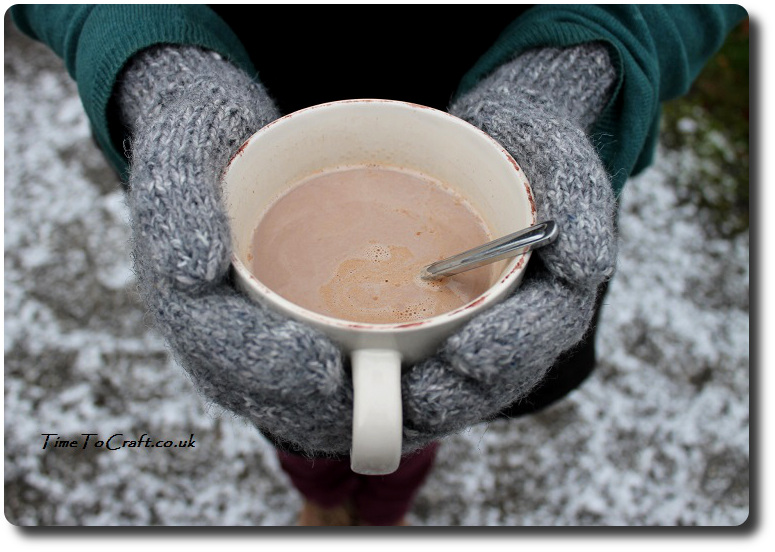 (January 2017)
It is difficult to feel organized when my laptop refuses to charge and the washing machine is shouting error messages at me, but somehow this week, I feel like I'm winning. Yes, there are looming deadlines to finish before the end of January and also the people around me like to have clean clothes, but it is under control.
I can cope.
Only a couple of smashed plates littering the floor.
It probably helps that we decluttered the shoe cupboard last weekend and turned out three bags of shoes. Sounds a lot, but bear in mind, that we are not talking about shoes to fit toddler feet. Not many in each bag. Clear space is a good feeling.
Finally found a new pair of school shoes and coat for Youngest. Strangely we agreed on the school shoes, but found the choice limited. We'd have been fine if he had wanted Velcro fastening and pie crust shoes. Lots to choose from in that case, but did not fit the criteria of my boy.
(January 2016)
I remembered to add haggis and Chinese ingredients so we can celebrate Chinese New Year and Burns night, this weekend. I even found yummy fortune cookies ahead of time.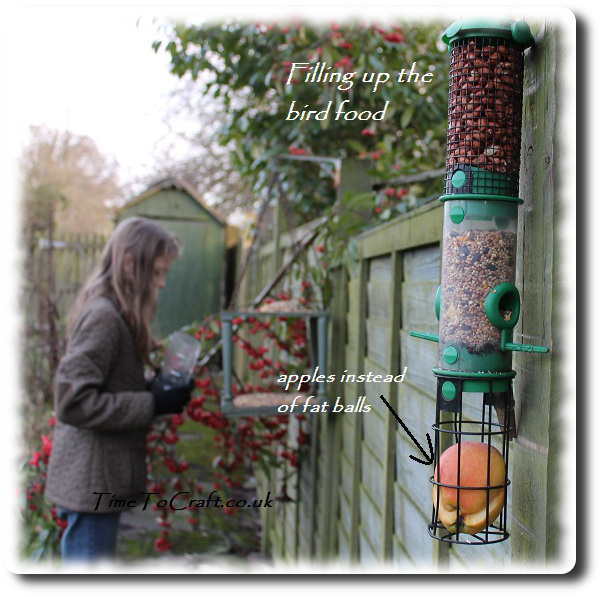 (January 2015)
Mr TTC cleaned the bird feeders and filled them, ready to entice our feathered friends to the garden for the RSPB Bird Watch this weekend.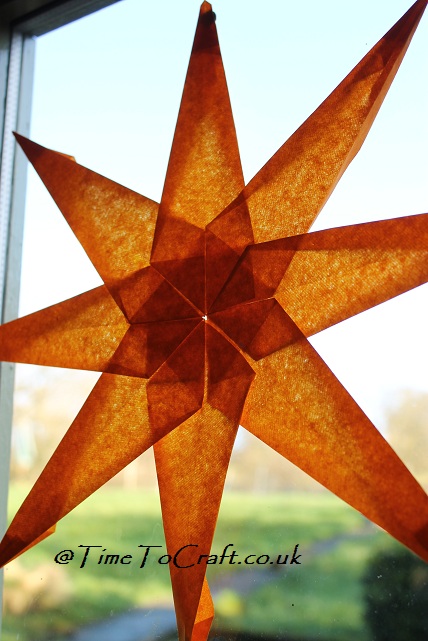 (January 2013)
This week, I celebrated 10 years of blogging with cake and a walk down memory lane, looking back through some of the crafts I've tackled in the last decade. Times have changed. I loved looking back.
Another area that has changed is parenting for us, as the offspring grow. Somethings stay the same. They are still enthusiastic and inquisitive. I couldn't help smiling as everyone gathered around the barometer this week, to witness the extraordinary high pressure it was reading. Listening to the explanation and the significance. They still turn up, when we call, although now they appear from all four corners of the house, pulling ear phones off so they can hear us.
Life changes.
At least there is less Lego to tip toe carefully over now a days.
Steps forward, this week, for them on the various activities. I feel sometimes like I should sharpen my pencils and have a folder labelled "Project Children", with a project plan on the wall showing critical paths and budget estimates. I'm most definitely in Manager mode, with a team of teens to project manage. Although at times it would be easier to herd cats. I find myself digging deep and pulling out the tricks learnt from managing teams of grown ups in a previous life.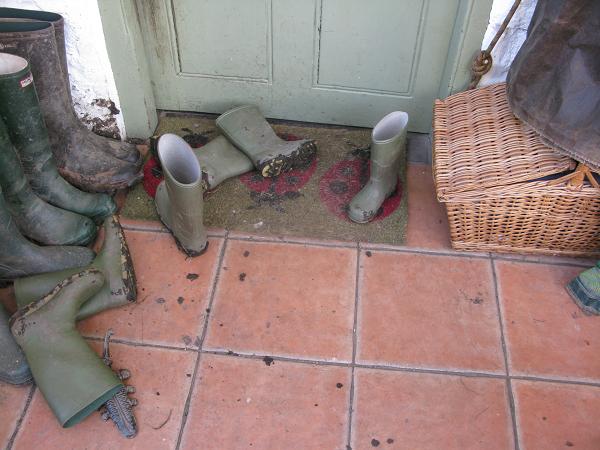 (January 2012 – they still can't put their wellies away properly)
This week has felt more organized. I could do with my laptop being up to speed, but the part has been ordered. I'm using photos from the last decade of Januarys, as my laptop battery is obviously limited. Always fun to look back.
Joining in with Anne's Word of the week.  Mine is organized, although it does feel like it is against the odds. I might be a bit late visiting everyone this week. Officially the fastest blog post I've written.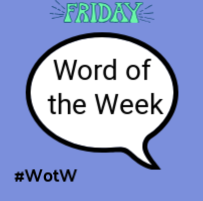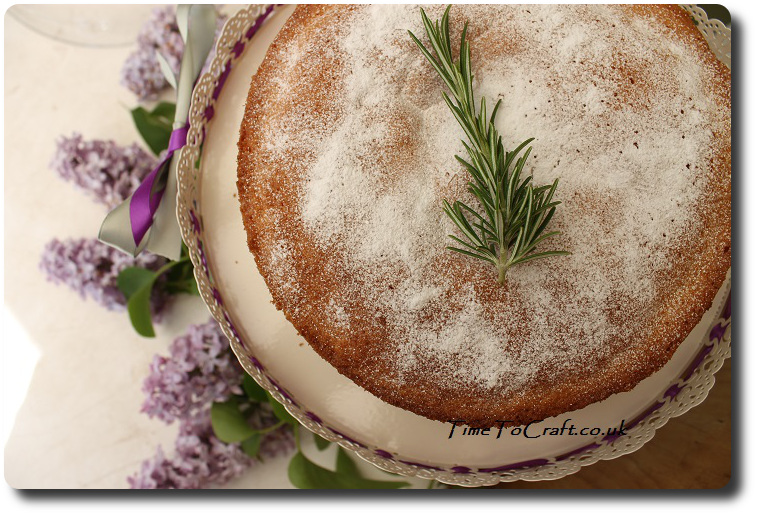 I've been blogging 10 years today. When I started, my children were 2, 5 and 7 years old. Now they are teens. In between our arts and crafts blog posts, there are glimpses of their childhoods. Inevitably, they have changed a lot over the ten years, as has my blog.
Ten years seems a long time. I started out needing to know about the technology for work. Not most people's route into blogging admittedly, but that was my starting point. Then I just carried on. Enjoying writing and photographing the pieces that we created and the places we went.
I loved how I could make contact with others, who I'd never run into in the normal way. Sharing ideas and inspirations. I've seen bloggers start and then disappear. I still wonder what happened next for them. I hope it was good.
Anyway. Ten years. How to celebrate? Thought I'd share ten makes from the last ten years. Believe me, it has not been easy choosing. So, in no particular order, here they are: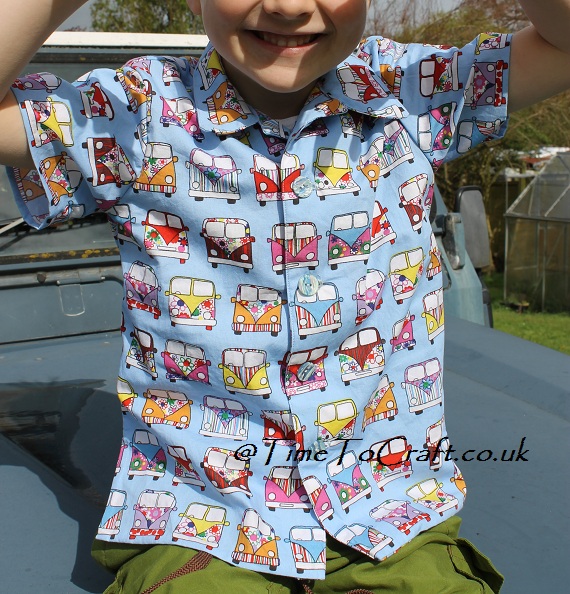 VW Camper van shirt
I made a shirt for Youngest, back in 2013, using the gorgeous VW camper van fabric. I had great fun matching the cars on the front button band. Even managed to position one of the buttons as a "nose" on one of the vans. Youngest was definitely disgruntled when he grew out of this shirt.
I ended up making one for his father too, out of the same fabric. Ironically, the bigger shirt is now too big for my husband, due to his fitness routine from the last couple of years. I wasn't expecting that!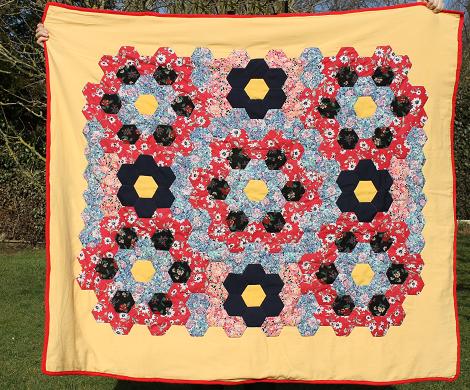 Handstitched patchwork quilt
This is still my favourite quilt. My first one completed. It is made using the English Paper Piecing technique. Each fabric hexagon is sewn to a paper hexagon, and then sewn to the next one. The paper is removed afterwards.
I love all these fabrics. They are mostly from my life before children. There are offcuts from my wedding dress, favourite work skirts when I was teaching, my very first dressmaking project and a dress I made to go to a best friend's wedding. The border and backing was from a toddler duvet cover, I made, and still has the three bears stitched on the inside.
All sewn by hand. Thousands of teeny, tiny hand stitches, plus a bucket load of memories. It now lives on my bed.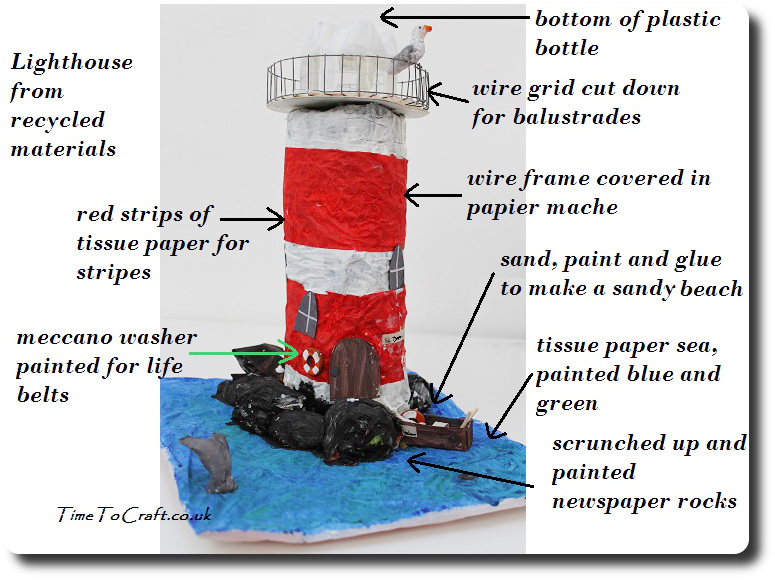 This is not my make. I helped a bit. Youngest, with the help of his older sister, made it. It's made from recycled material, which were more or less rescued before they hit the bin. These is my favourite type of crafting.
It was homework for school. To make a lighthouse.  Eventually it came home and lived in pride of place for a few years until it faded and lost its shine. Boy, did I find it difficult to throw away!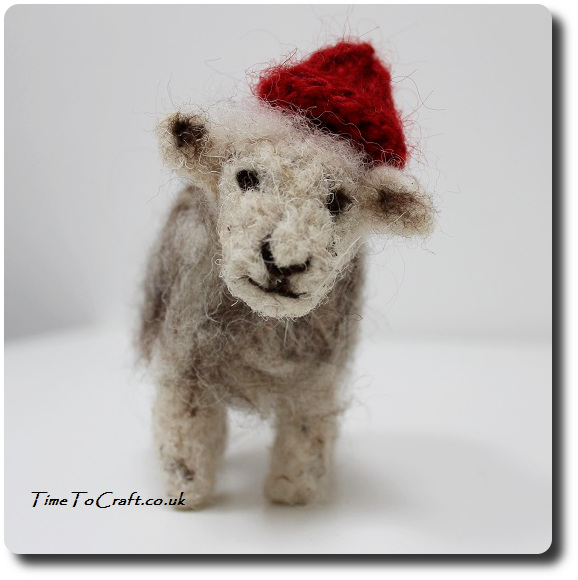 Needle felted Herdwick sheep
One holiday, in the Lake District, I gleaned a small handful of Herdwick fleece, rubbed off on a post by its owner. Just perfect to needle felt a mini version of the original. A mini herdwick with its characteristic teddy bear face. Needle felting is my go-to craft when I'm cross about something. By the time I've jabbed the needles into a handful of wool for a relatively short time, I will have calmed down. It works every time. Bonus is that I'll have a new creation to show, as well.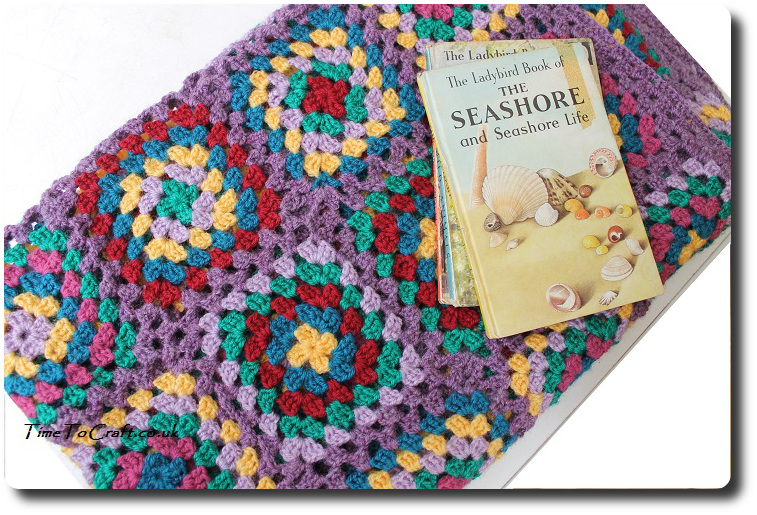 crochet blanket
This was my first crochet project. I am a knitter. I found crocheting difficult. I tried on and off for decades, to learn how to do it. Unwilling to let it beat me, I bought balls of yarn and a new crochet hook to make a blanket, and I did. I made a blanket. I'm still a knitter, but I can crochet now. I call it a win.
Still in daily use too.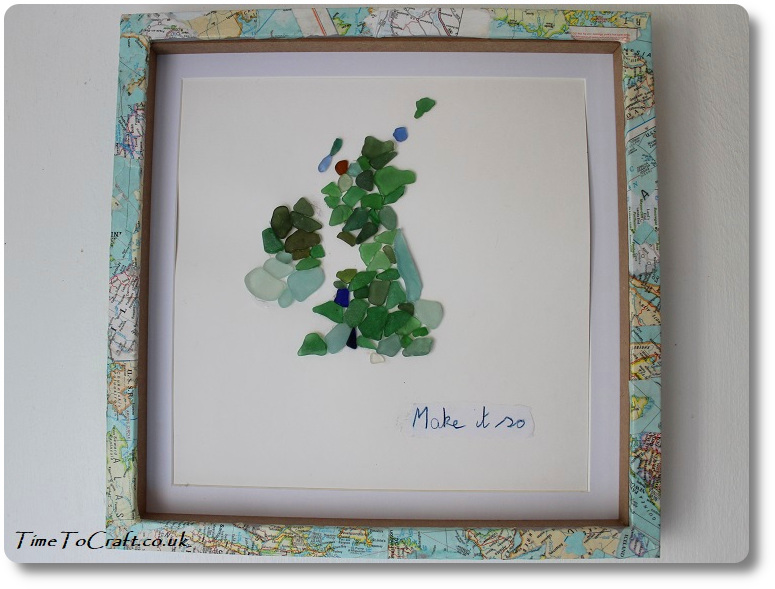 recycled map and sea glass picture
This picture hangs on our downstairs loo wall. I smile every time I look at it. The sea glass was picked up on various beach walks and the map had grown tatty on our wall. The frame had been in my craft room for a while, waiting for a project. It still entertains me that I've put countries together in a creative way. I wonder what world politics would be like if the new neighbours were real?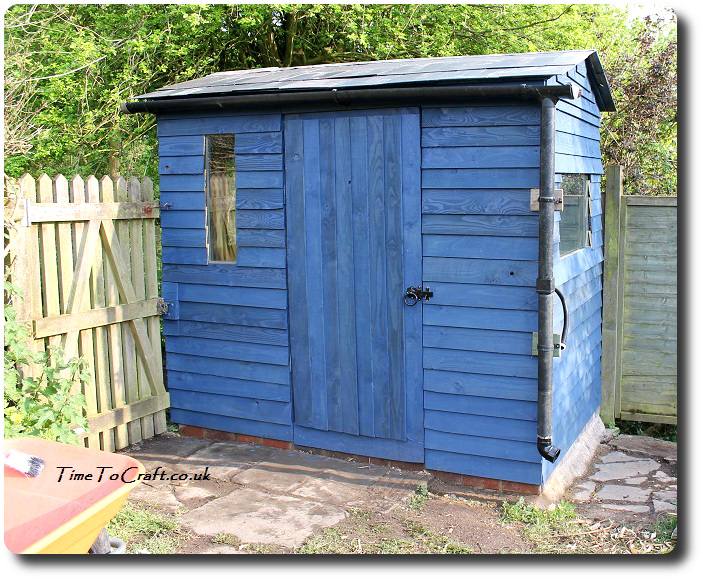 Homemade Potting Shed
Oh my shed! My husband made the shed from scratch. Mostly made from recycled materials. Even the double glazed windows were the result of a skip dive (with the owner's permission). I really appreciate potting up my seedlings, in the Spring, looking out the window at the back. Perfect.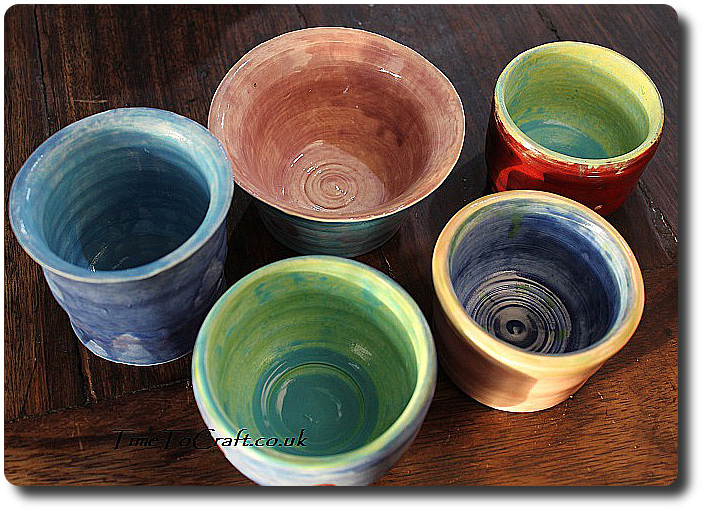 Thrown pots
For my birthday, a few years back, my husband bid on a pottery lesson at a school fundraiser. He won and I made five pots. It was a lovely couple of mornings in a very talented potter's workshop, receiving one to one tuition. I learnt to throw the clay and use a potter's wheel. I am so proud of my pots. They are all in use now. One is a pincushion that I use everyday. Another I use for special hot chocolates, when I need a pick me up. A "I made this, so I must be OK moment"
Home spun, home knitted hats
In the last ten years, I've leant to spin on a spinning wheel too. I'm not perfect. I don't do it often enough, but it is the most meditate craft activity I do.
The first decent yarn I spun, was knitted up into three hats for my three little children. They still have the hats. Not ones they'd choose to wear in the normal run of the day, but often the first to be fished out when we're off on a cold walk. These hats are warm.
handmade jewellery
Tempted to finish up with one of my latest knits, but instead I'll choose the sea glass necklace I made. The one on the left I wear practically every week. It is heavy enough to make its presence known to me. The glass was found on one of our beach walks and I used silver wire to wrap it. Always brings back happy holiday memories and my love of story telling.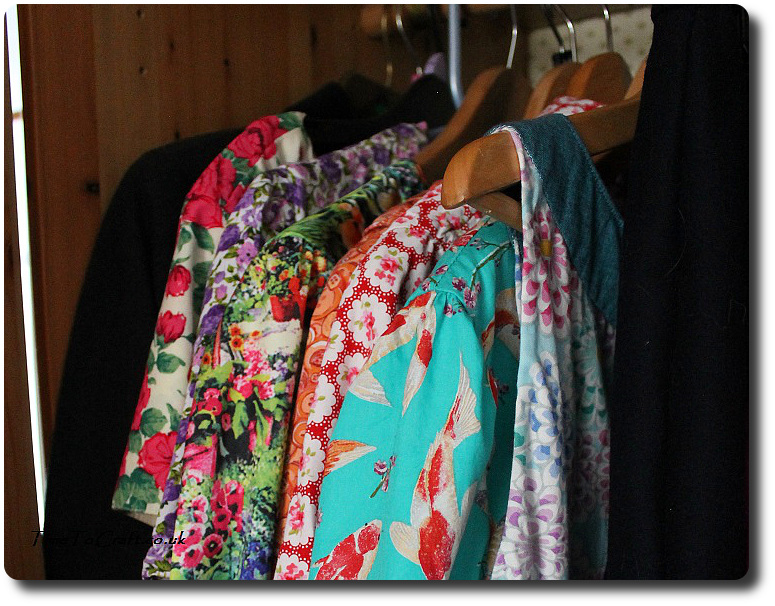 With that I wrap up my ten crafts. They are not necessarily the blog posts that got my most views, over the years, but they are favourites that I love. There are so many craft projects that I wish I could have included. Like the dress designed by Middle Teen, where we worked on together. Or one of the beautiful dresses I've made that now hang in my wardrobe. Or the dinosaurs I made from shrunken jumpers. Or the dolls house dolls. Oh, the list goes on.
I've loved sharing the creativity that goes on in our house. Ideas started by the children sometimes. Other times inspired by others, but mostly ideas that flit into my head without warning. I wonder what the next ten years will bring….
---
A big thank you to everyone who has read my crafting blogs over the decade. Thank you for all the encouragement you have given. You have no idea how much I appreciate it. Your lovely comments mean so much. I hope I've inspired others to give it a go.
A massive thank you to all my readers.
Photos
There have been cases when people lifted my photos and words, and used them without credit to me or asking permission first. Using them for their own commercial gain. I have now added a level of security to deter people from doing this. Apologies to people who do play nicely. If you would like to use any of my photos, please contact me.
Copyright notice:
All my words and photos are copyrighted to me. They cannot be used for commercial benefit by anyone else. If you would like to use any of them, then please ask me first and don't just take. Written permission only. Don't pass my words, photos or ideas off as your own. It's not nice.
Cookie Policy
Our web pages do not use cookies however this website uses Google Analytics, a web analytics service provided by Google, Inc. Google Analytics uses cookies to help us analyse how people use our site. The use of cookies by Google Analytics is subject to change.