Sometimes, I outdo myself and get my act together. This week was one of those weeks. We've had a theatre trip, cinema and a lunch.
To set the scene, we live the best part of an hour's drive away from the nearest action. Big venues such as theatres and cinemas. There is local village entertainment, of course, but I do miss the larger venues.
We could go by bus. Nearest bus stop is about a mile walk away, through unlit, narrow lane, so not exactly enticing on a dark, winter evening. As the years have gone by, staying home in an evening just seems the easiest option, rather than getting all five of us out of the door. Easier to flick through the TV channels, in front of the fire. What is not to like?
All change when it comes to the festive season. It calls for a teensy bit more effort, I always think. I remember going up to London for the big shows, when I was younger. Also seeing the shop windows lit up in the Oxford Street area, with all the Christmas displays. It left a big impression on me and I'm thankful my parents took me. I want the same kind of memories for my children.
(Christmas jumper 2017)
This week, we fitted in two events. First up we ventured out to see A Christmas Carol by Charles Dickens, at the Bristol Old Vic. It was fabulous. I've already written about going. So much to love about the evening. I knew it would be a success with all the family.
Middle teen had a drama exam(LAMDA) in the morning. The whole day seemed to be filled with theatre. (Especially when we had to switch cars, because the battery was flat in mine, but managed to get to the exam with ten minutes to spare. Phew!)
Second evening out was a little bit more uncertain. I knew I would love it. I was pretty sure no one else would, but I did believe that it was an acorn that needed to be planted. Just as I had been dragged off to sit in crumbling roman ruins in Italy, as a teenager, and watch classic music played on warm, summer evenings, I needed my children to be pushed out of their age related, comfort zones too. I grew to love classical music and now appreciate those memories.
(If you had asked me at the time, I'd have probably told you about the time the violin string broke for the soloist and we waited ages for it to be sorted out. Or watching a grasshopper walk over an Italian lady's highly coiffured hair, in front of me, for the first half of another outdoor concert.)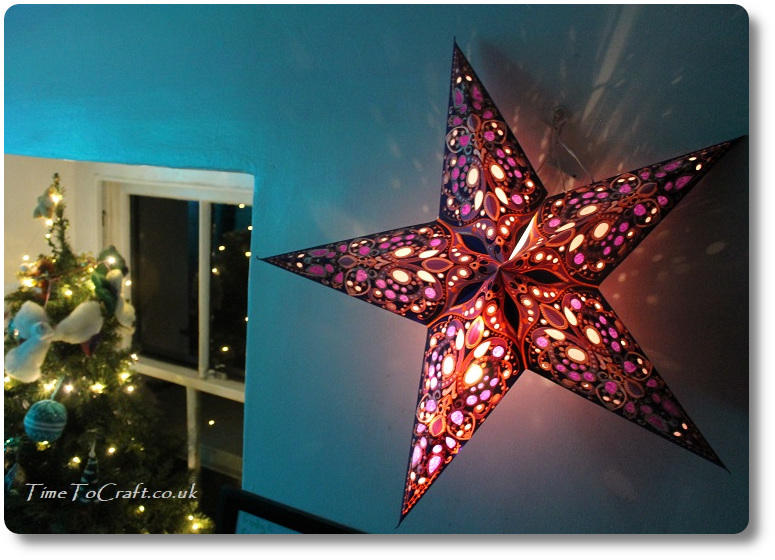 So I took them all to see Shakespeare's The Winter's Tale at the cinema. It was a recording of a Live performance at the Garrick Theatre. Kenneth Branagh and Judi Dench. It was beautiful. I had tears in my eyes by the end. Eldest Teen loved it too. At seventeen, she's already studied a bit of Shakespeare and has an ear for language, so I should have known she would enjoy it. She performed in her first Shakespeare school play at the age of seven. Another three after that, as the end of year school play. Shakespeare is firmly in her comfort zone.
The other two found it more difficult. The primary school had stopped teaching Shakespeare, when they reached that stage. At 15 and 12, they have studied less. It was difficult for them to follow the story and being 3 hours long, on a school night, I knew it wasn't going to be easy. There was a tad bit of moaning.
The next day, they did surprise me. Both said that it wasn't quite as bad as they thought. They enjoyed parts. Youngest told his English teacher all about it at school that day. Me thinks that particular acorn might be taking root…..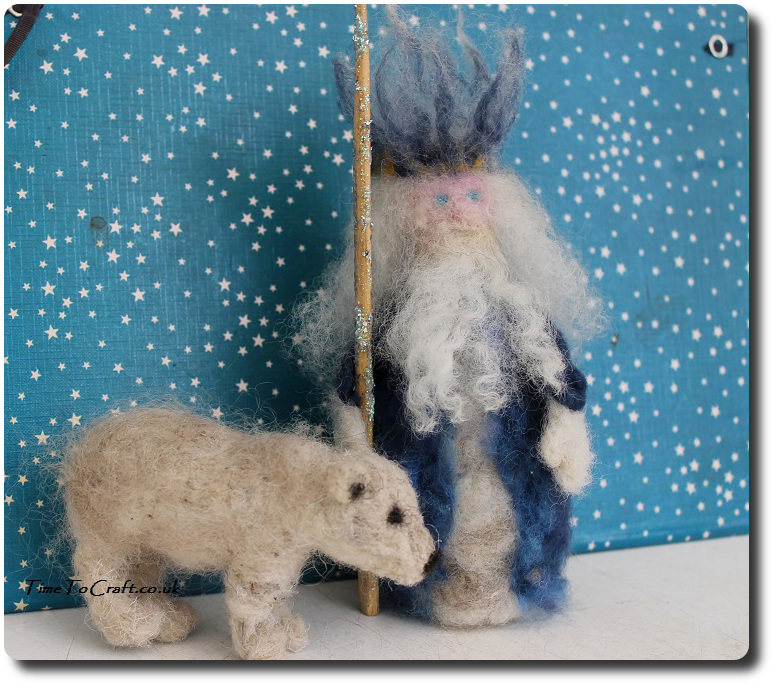 (exit, pursued by a bear)
Third outing was just for me. Oh yes. A rare weekday treat for me! I met up with a friend for lunch. Had to postpone the lunch twice, so it was good to finally meet up.
That was my week. I'm joining in with Anne's word of the week again. Missed a couple of weeks, due to the blogging blues, but back now.
My word(s) is "going out".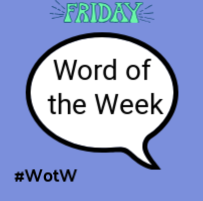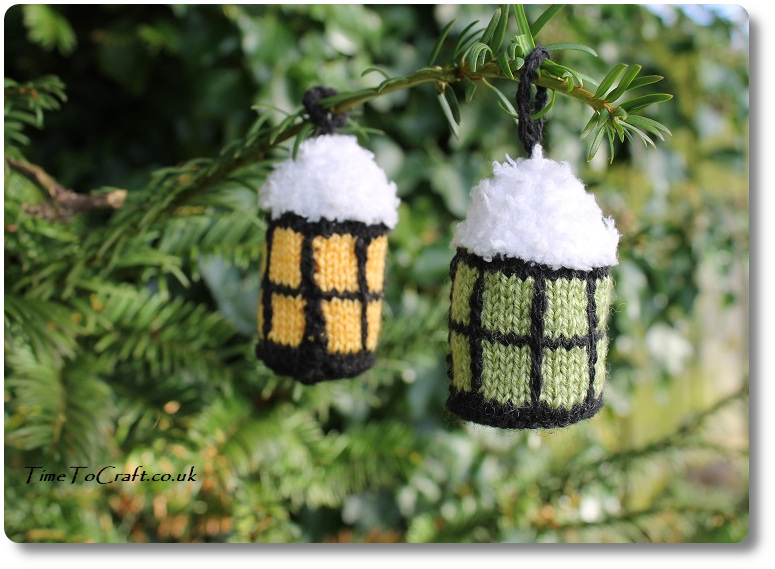 (This is not an ad, in any form)
We went to the theatre, this weekend. It was truly magical. A Christmas Carol at the Bristol Old Vic. I'll admit that when I booked the tickets, part of me just wanted to see the refurbishment of the theatre.
I'd popped in during the summer, to pick up Eldest teen from a theatre trip. The foyer looked amazing. They have opened it up, into one large, open space. The old, stone wall is exposed for all the floors and, as we stood waiting to take our seats, they used it as a backdrop for a light show, with the doors opening dramatically at the end. My goodness, it grabbed our attention.
The play was brilliant too. A Christmas Carol was the first Charles Dickens book I read. I love the story. This adaption was entertaining and put me in a festive mood. I'd forgotten how clever theatre productions can be. Without cgi, they used screens and lights, plus sheets of paper and puppets, to bring the unseen to life. A small cast in number and they made good use of the stage. I loved their use of sign language, or as Scrooge put it, wavy language. Making it part of the performance rather than an awkward add on.
A good trip and one I'd thoroughly recommend. I looked along the row to my family watching, at one point. Faces lit up by the stage lights. They were all transfixed and smiling. Being teens, the children are way too old for Father Christmas visits and no longer enamoured by a Pantomime, this was a perfect festive evening out.
I'm glad we went.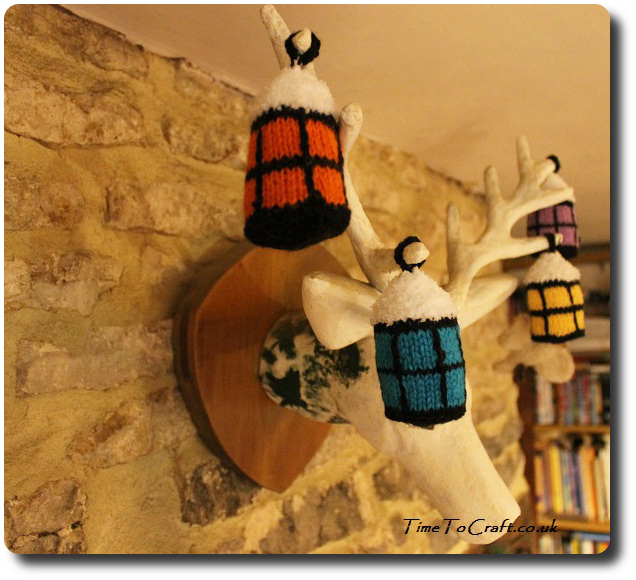 (Adding to my collection of knitted snow lanterns. Knitting one lantern at a time!)
Mistletoe. I love spotting mistletoe in trees. There is one particular tree that we pass, which is almost more mistletoe than tree. Especially now the leaves have fallen. The bundles of mistletoe look like baubles, strung up on a rather sad looking tree. High up and out of reach.
I still get excited when I see mistletoe.
Yesterday, as we took a family walk, a sprig had fallen. Half had been crushed by a passing car, but the rest was good.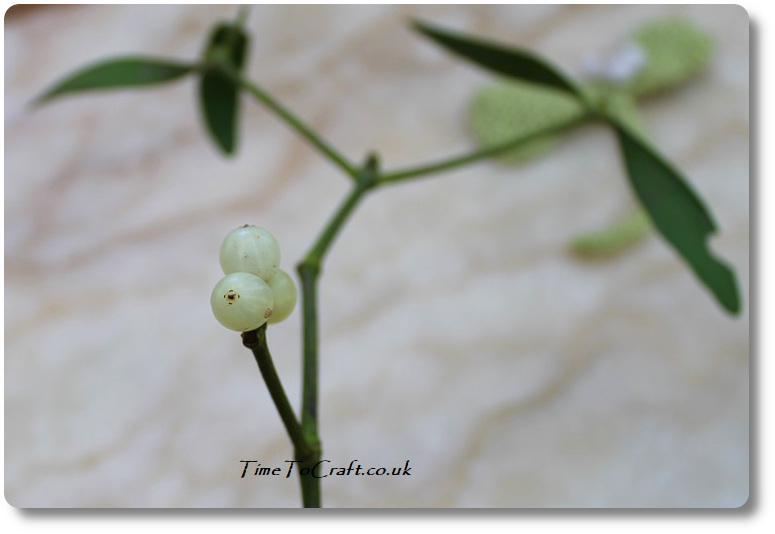 It really is a spindly, but elegant plant. The berries are a perfect off white. I can see why it is wrapped up in folklore and tradition. Over the years, I've knitted mistletoe. Producing a cartoon yarn version of the leaves and berries, rather than anything more accurate.
Nature really does do it best.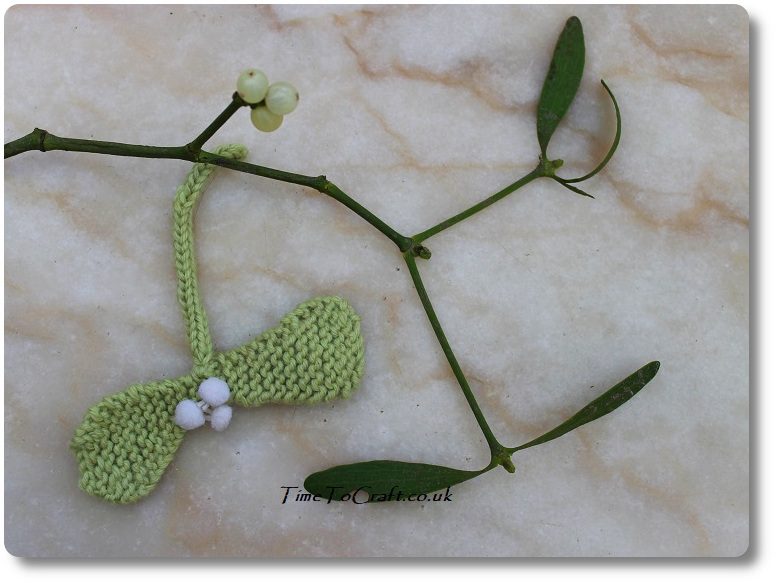 The real mistletoe will dry and curl before long. Unlikely to last until the festive season. To give it more life, I'm going to add the berries to our trees to see if we can grow our own, which would be fun. I've tried so many times, so who knows, maybe this time it will work. I'm planning to get out my felting needles and see if I can make something that looks a little more realistic than my knitted versions, to hang inside, above the door.
My children have grown so used to me educating them about plants that we pass. They walk passed, pointing at the tree now, confirming identification, then they continue talking to each other. Oh well. I guess my job is done, then.
Photos
There have been cases when people lifted my photos and words, and used them without credit to me or asking permission first. Using them for their own commercial gain. I have now added a level of security to deter people from doing this. Apologies to people who do play nicely. If you would like to use any of my photos, please contact me.
Copyright notice:
All my words and photos are copyrighted to me. They cannot be used for commercial benefit by anyone else. If you would like to use any of them, then please ask me first and don't just take. Written permission only. Don't pass my words, photos or ideas off as your own. It's not nice.
Cookie Policy
Our web pages do not use cookies however this website uses Google Analytics, a web analytics service provided by Google, Inc. Google Analytics uses cookies to help us analyse how people use our site. The use of cookies by Google Analytics is subject to change.