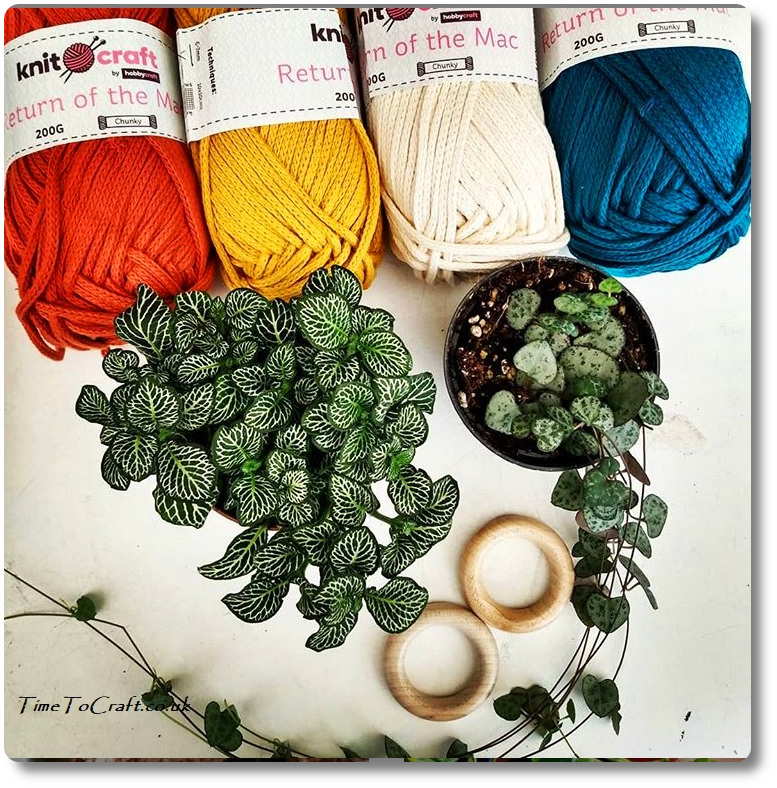 It started with a plant. Actually two, if I'm being perfectly honest, but one would have been sufficient to set the ball rolling, in this case. We're talking house plants, in case you've not guessed, which makes a change from my usual rabbiting on about vegetable plants in the greenhouse. This summer, as the windowsills were cleared of seed trays, a new, much smaller invasion happened. They multiplied in pots, but I'm talking about one particular house plant.
Let me set the scene. During lockdown, we've not needed to go out much. Apart from a roadside market stall and a pet store, I really haven't needed to face the queues. A couple of weekends ago, I ventured out to a garden centre, which felt like a more frivolous, light headed outing.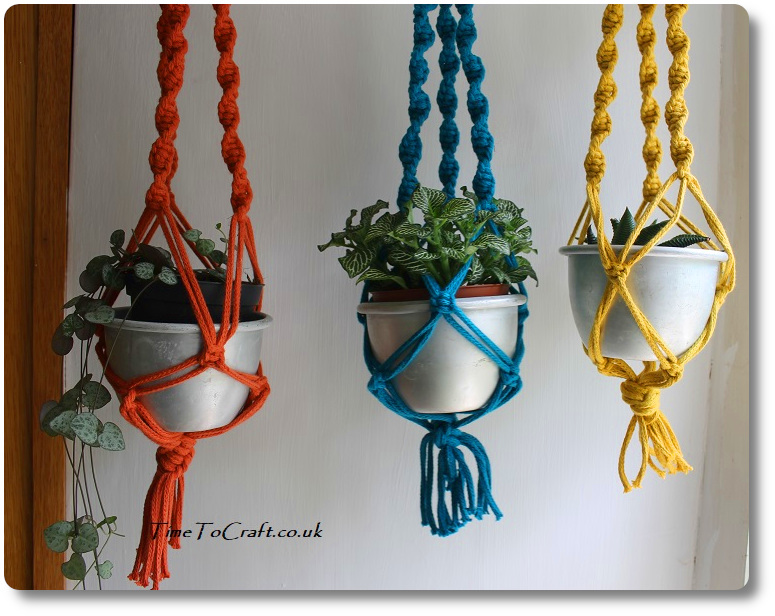 I wasn't shopping for me. I was on a mission for youngest's birthday. By total coincidence, I spied a plant that had been on my list for a while. A string of heart plant (Ceropegia Woodii). I was instantly attracted to the long, trailing stems with small heart shaped leaves peppered down the length of it. Delicate and whimsical. It really didn't take much persuading for me to pop one into the basket.
Once home, I positioned it on one of the windowsills. Its stems trailing into the room. Every time it caught my eye, it made me smile that first weekend. It still does.
There was a bit of a problem, however. It really wasn't going to flourish where it was sitting. The leaves weren't benefitting from much natural light, thanks to the small windows in our cottage. It needed to be more in the window. The only way I could see that working was either a small shelf or a hanging basket. Or move house, but that seemed extreme.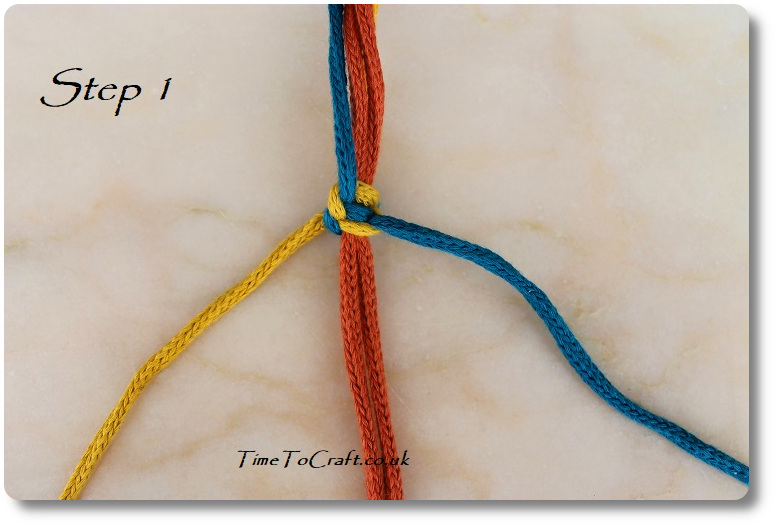 After a bit of research, I knew the perfect, and less life changing, answer would be a macrame plant pot hanger.
Many moons ago, I learnt how to macrame. I made a belt and I have a vague memory of an owl wall hanging. I could be wrong. I do remember enjoying the whole knotting experience. In the intervening years, it's not something I've picked up again. I've had no need to make anything else. In my book, you need a reason to macrame, or maybe that's just me. I still have a few of the beads, but the cord has long since gone.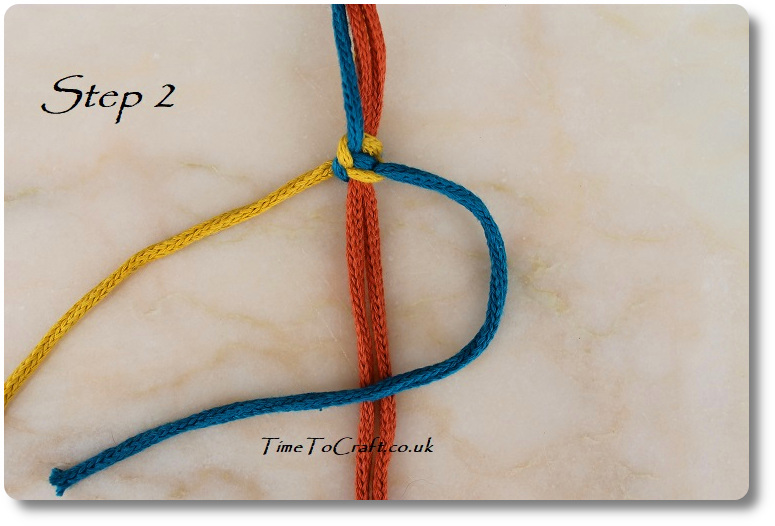 Roll on a few decades. The macrame world has moved on. No longer the browns and creams, I remember. Instead I was able to buy a blue, orange, yellow and ecru cord. So I did. Jazzy colours that sing to me.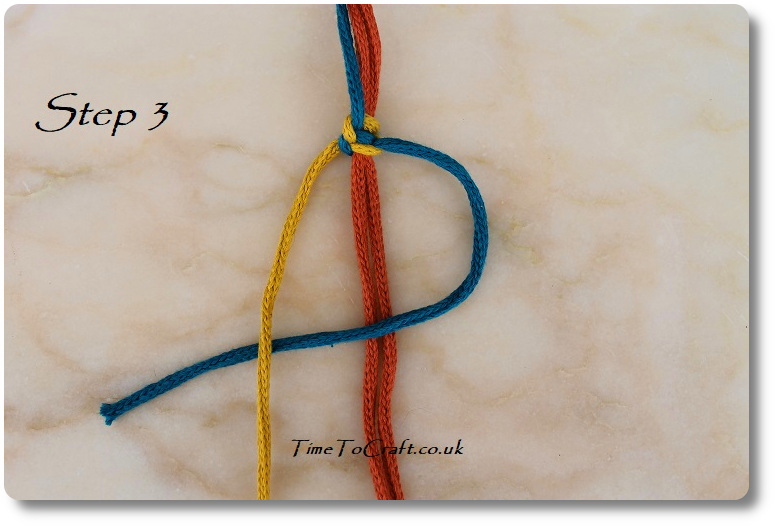 I'd forgotten how to do macrame. I checked out a few on line tutorials on the knots and set off making a plant pot hanger for my rather lovely string of hearts. I started off following a pattern, but typical for me, I changed it around. Knotting and unravelling, then knotting again, until I had the plant pot hanger that suited the intended kitchen window and the plant.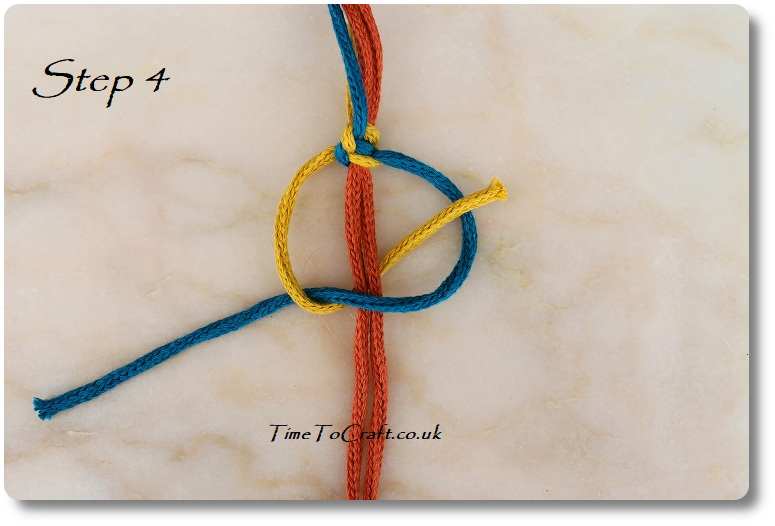 Once I'd completed one, I needed another for the other plant I had bought at the same time. The fittonia is not a trailing plant, but I knew it would look good in a plant hanger. Let's face it. I was on a roll by this stage. That was not the end of it. We all know about the odd number grouping rule. Objects look best when grouped in odd numbers. So, after two finished hangers, I had to make another. It was the rule, after all. All three can now hang together and not offend anyone.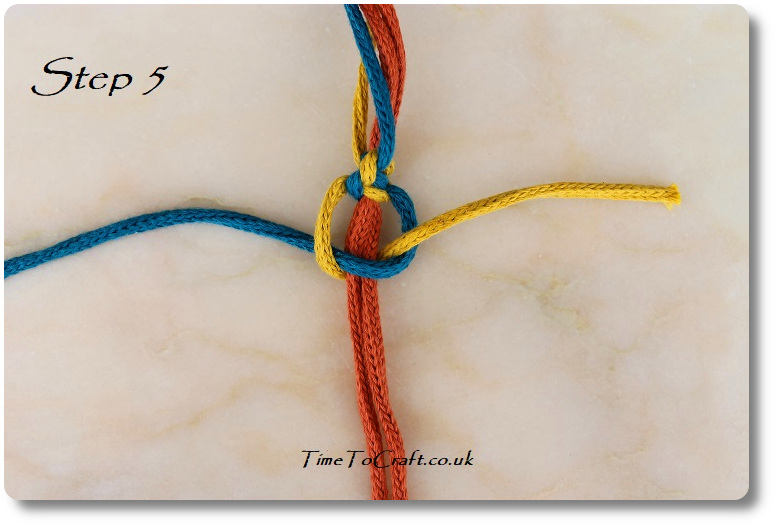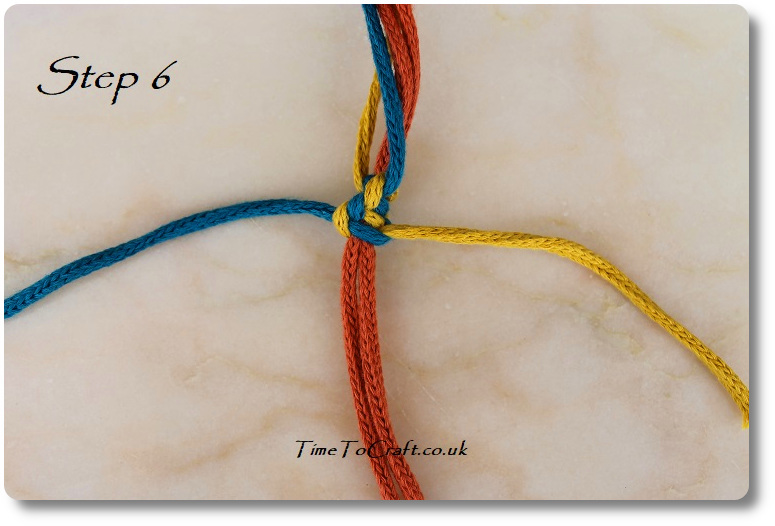 How I made the plant pot holders
1.  Cut 6 2.5m lengths of macrame cord (add more length if you are using a big pot)
2.  Holding them all together, with the ends lining up with each other, thread them through a wooden ring, so the cords hang evenly each side.
3.  Take 4 strands from either side and work a half square knot (step by step guide in the photos above). The cords will now be 3 sets of four cords.
4.  Take the first set of four and work half square knots until it measures 8″. Repeat for the other 2 sets of four cords.
Start shaping the pot part
This works as a big holed net going round the pot. Measure the pot you are going to use and mark up where you want the knots to go. You don't need to put the pot in as you work. Also I've used 2″ gaps. If you need bigger gaps, then you may run out of cord. If it's too late to cut longer lengths, miss out the second round of knots.
5. Take two of the twisted cords. Pick up two strands from the right hand cord and two from the left. Leave a 2 inch gap, from the last knots, before using these 4 strands to make 3 half square knot.
6. Move around where the pot will sit, repeating the step 5 twice more. Joining each twisted chord to its neighbour.
7.  Next level, take two cords from one grouping and two from the next door grouping and form 3 half square knots. Repeat around the pot again.
8. Leave 2 inches and tie all the cords together and trim to form a tassel.
Voila! One plant pot hanger ready for a plant.
I used HobbyCraft's Return to the Mac range. It's soft to work with. Each ball would make a few plant pot hangers or wall hangings, depending on the size, of course. I've hardly made a dent in my collection. The silver pots are steam pudding bowls from my kitchen cupboards.
Seeing as it's plastic free July, this project seems an excellent substitute for similar plastic pot hangers that you can buy. 100% cotton and should last many years. They'd even work outside, although it would shorten their lives. Alternatively, the cord could be replaced with yarn made from recycled tshirts. Upcycling at its best.
I'm working on another one for the bathroom next and I'm learning a bit more about making the most of the cord, this time. More information when I post up the finished plant pot hanger. May need to go back to the garden centre soon. For me this time.
Tell me what you think? Do you think you'll make one? If you do, let me know how you get on. Tag me on Instagram or Twitter.
Looks at feet.
Have we done anything this week?
shuffles
Not an awful lot.
It's true. I really cannot think of much. Apart from balancing my work with checking on school work being completed, life has been pretty straightforward. Garden is growing and enjoying the rain we've had this week. Various homegrown veg are making it into the kitchen. Front door has been stripped ready for re-painting. It is fairly routine. A definite upside to all this is, that it's left time for a touch of creativity. Something that has been more of a struggle the last few months.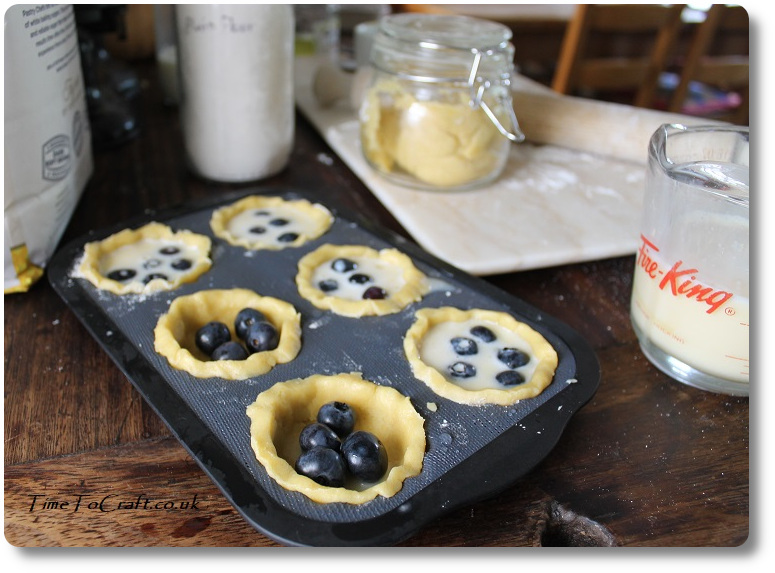 Both daughters have been experimenting when it's their turn to make the evening meal. I wish I'd taken photos. Middle teen made a chicken noodle, while Eldest teen made sweet and sour chicken the next night. Both dishes looked and tasted amazing. I think they both genuinely enjoy taking over the kitchen. Youngest teen (still getting used to writing that) has his turn this weekend.
I've had time in the kitchen too. Finally got around to using a new baking tray I picked up a couple of weeks ago. It's a silicon mini flan case from Lakeland Plastics. Very impressed. It baked my pastry and the custard in record time. I made mini custard pies, with either blueberries or rhubarb. I love the crinkled sides. Gives the tarts a more polished feel. They popped out of the tray no problem. Popular with everyone. I'll be making more.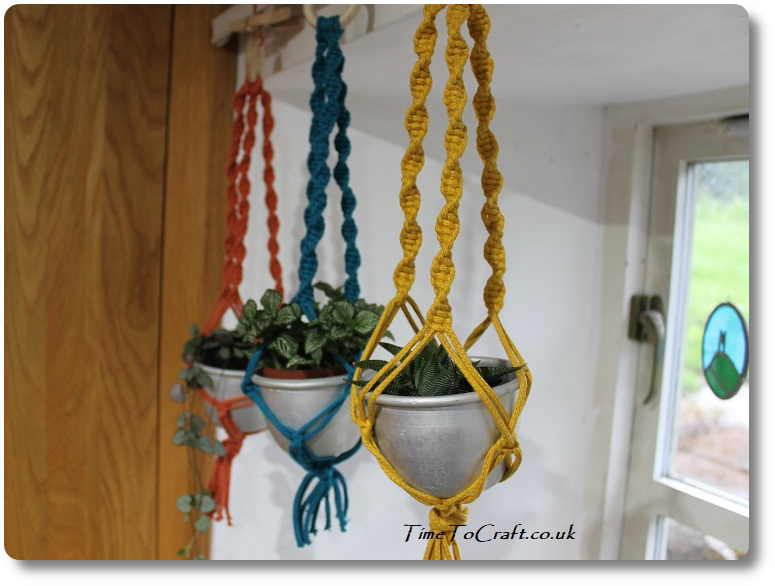 Also been busy creating plant pot hangers. Blast from the 70s, with a contemporary twist. I've got another post for this one, with a how to, this weekend.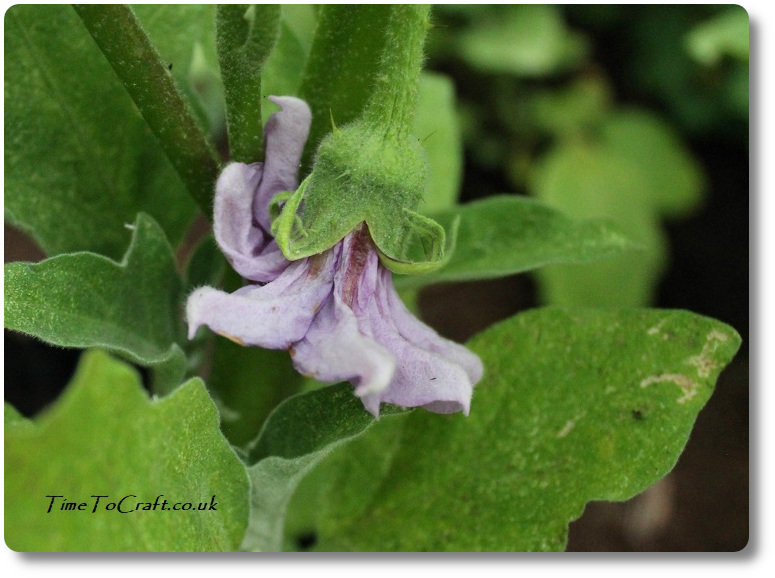 I'm enjoying having more time to be creative, this week. It feels good for the soul and even better not to be stuck in a rut.
Joining in with Anne's Word of the Week linky. Thank you for your birthday wishes to my new teen, last week!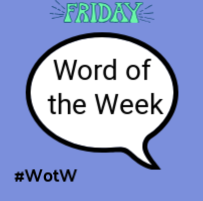 This week is the end of an era. Like most fizzling out eras do, it heralds the start of a brand new, unchartered era to hurl ourselves head first into. Mr TTC and I are officially outnumbered by teenagers. Yep. Youngest has turned 13, with eldest still hanging on hard to the teenage title for a couple more years. That makes three teens. Not that we are expecting an enormous change. I still hold the car keys, which I'm kidding myself is pivotable.
Back when we were new parents, I remember being aware of the neighbour's teenagers (who were all lovely, I should say) and looking back at my babe in arms. Holding her tight, I was glad I didn't have to deal with teenagers. I wasn't ready and wasn't sure I ever would be. Now looking at my posse of teenagers, I can't help looking at our more recent neighbours and thanking my lucky stars we're passed the toddler stage. (No reflection on him. He is lovely, but still a toddler.)
That's the thing with your average parenthood journey. It is a gradual movement from one state to the next, where you grow as a parent at the same rate, more or less, as your offspring. Your skills are upgraded gradually, without you realising. It doesn't happen overnight. Thank goodness.
So. Here we are now with a thirteen year old. Hopefully our first and last lockdown birthday. I offered a few birthday ideas. We talked virtual escape room and/or outdoor movies with friends, but even after three months cooped up with us, he still wanted to spend it with us. I cooked his favourite meal and we watched an epic movie, as a family. He seemed to enjoy it. We may try for something with his friends in a couple of months time.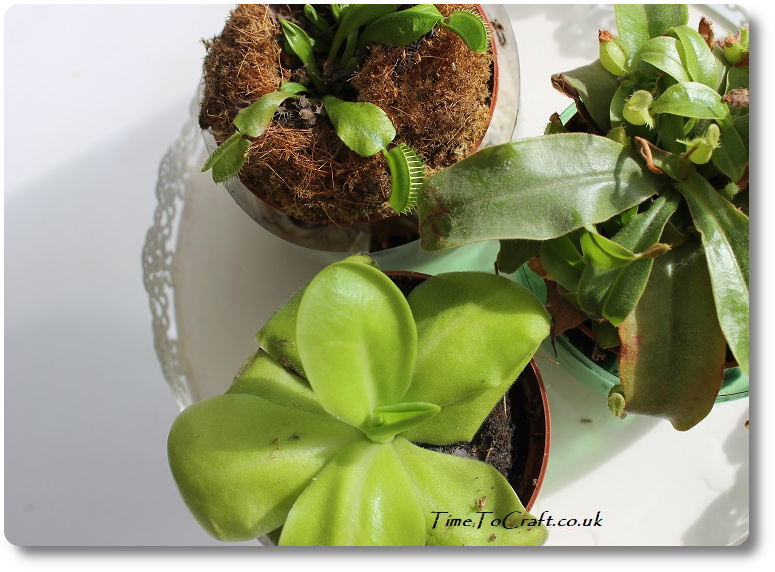 As part of the build up for the celebrations, I popped out to a garden centre for the first time in ages. The queuing and one way system wasn't bad. I found another plant to add to his carnivorous plant collection and birthday cards. I can't believe we've kept his Venus flytrap going since last year. At his age, I could only keep them alive for a few weeks. Anyway, three plants now and we've not figured out how this new one traps flies yet.
(We did pop into another garden centre and the set up was awful, so we left empty handed.)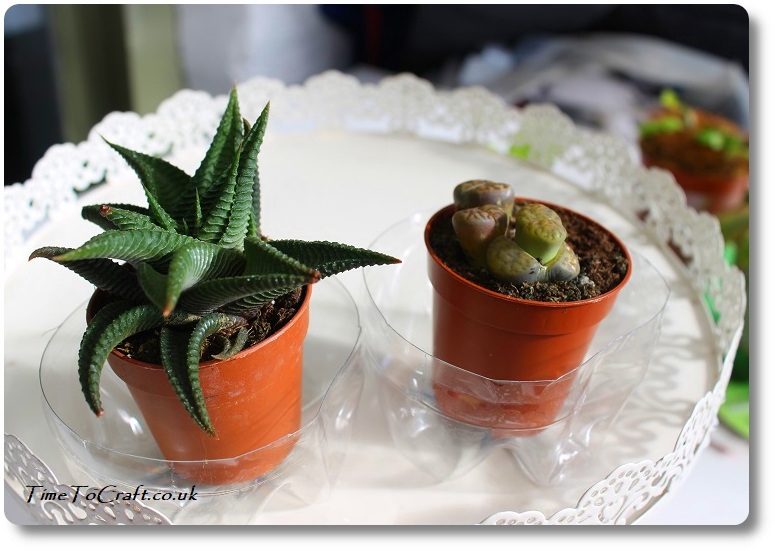 Also added to his cacti collection. I love the living stone plant. It is so weird. The other, I liked as it has the most wonderful spiral of leaves when you look from the top, but it still has to prove, to me, that it's not the top of a Playmobil tree. When you touch it, the ridges feel like plastic. I'm convinced that a toddler off loaded a plastic toy into a plant pot, while being wheeled around the garden centre, and I have bought it. Fingers crossed that I'm wrong.
He had a good birthday. Not just plants, before you wonder. Presents to keep my brand new 13 year old happy. He also loved his homemade cake. My piping is improving, although I did have a Great British Bake Off moment, when the icing started to melt (in the tent) and the strawberries took it in turns to slide off.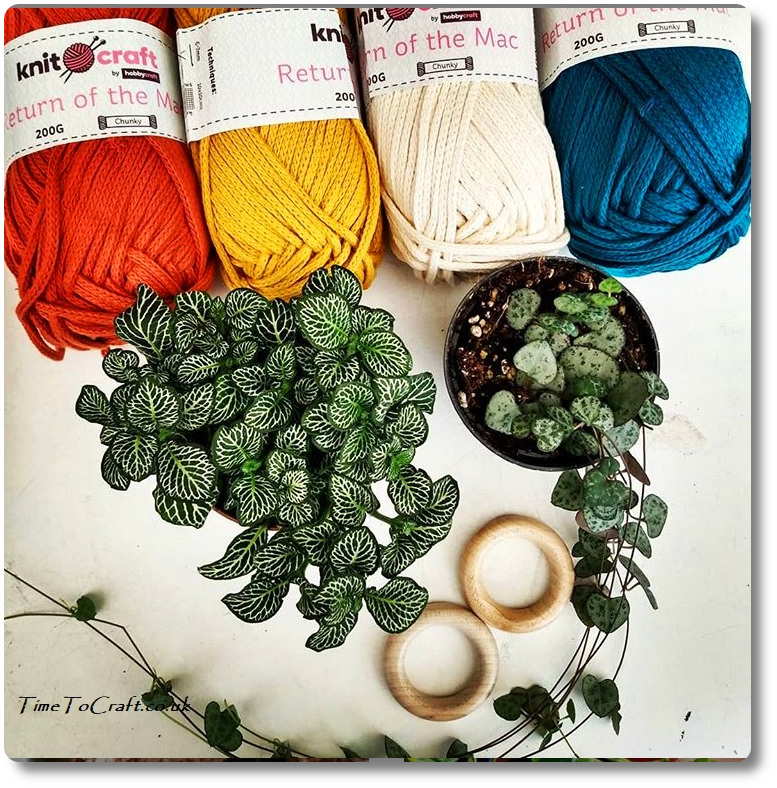 I bought myself a couple of houseplants too. A fittonia and a string of hearts plant. After reading Laurie's post, a few weeks ago, about her mother's lucky shamrock, I resisted the temptation to buy a purple shamrock plant. Next time. Eldest teen has expressed a desire for a cutting from my string of hearts. Reading up about it, it sounds fairly easy. I seem to have raised a family of plant lovers. I suspect she'll be after one of the macrame plant holders I'm making this weekend.
My week was peppered with organising and nagging the teens to do the things they need to do. Turning my hair more silver by the day, due to their stubbornness or inertia. I've been going gracefully grey for years and thoroughly embracing it. It doesn't mean I want to turn white overnight as Leland Palmer did in Twin Peaks. Also deciphering emails from school. Mainly trying to figure out which child their latest directive refers to. Whilst all the time acting as the in house cheer leader.
On the upside, the teens are still keeping their bedrooms clean and tidy, and cooking one meal a week, which is a big win for me. I make that three weeks in a row. They bring me up to date with trends and frantically keep me on the right side of politically correct. They make me smile and laugh, and they do make good company.
On the whole, when everything is taken into account, I think three teens may be a good thing. I'll see how it goes. One thing is for sure, I'm still glad we're passed the toddler stage.
Linking up to Anne's word of the week linky.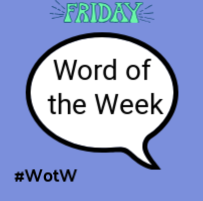 Photos
There have been cases when people lifted my photos and words, and used them without credit to me or asking permission first. Using them for their own commercial gain. I have now added a level of security to deter people from doing this. Apologies to people who do play nicely. If you would like to use any of my photos, please contact me.
Copyright notice:
All my words and photos are copyrighted to me. They cannot be used for commercial benefit by anyone else. If you would like to use any of them, then please ask me first and don't just take. Written permission only. Don't pass my words, photos or ideas off as your own. It's not nice.
Cookie Policy
Our web pages do not use cookies however this website uses Google Analytics, a web analytics service provided by Google, Inc. Google Analytics uses cookies to help us analyse how people use our site. The use of cookies by Google Analytics is subject to change.