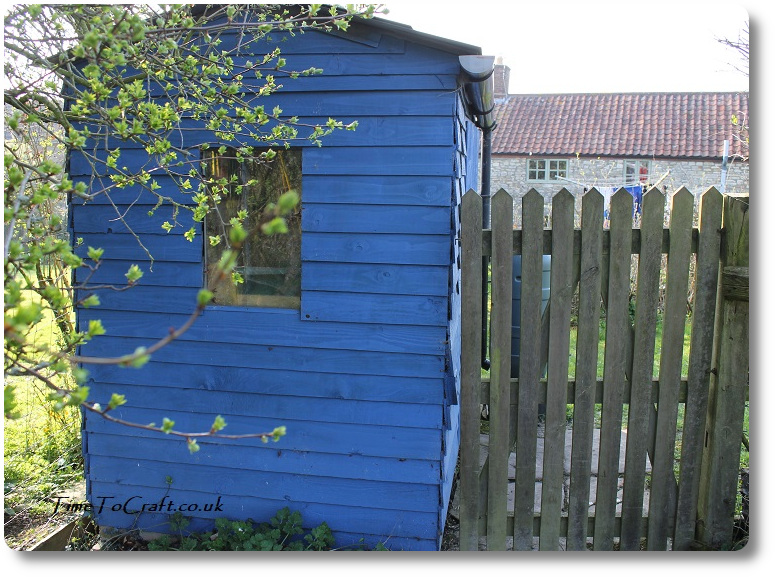 Out in the potting shed today. Perfect day to be outside and sorting out garden matters. I've been a little lackadaisical about sowing seeds this year. I am most years and it works out, so trusting my instinct seems to be the way to go for me.
One of my aims this year is to grow our own Christmas meal. It takes planning. I've done it before. Much more of a challenge to grow some parts of it. I'd never be allowed to rear a goose and then serve it up. I suspect everyone would refuse to eat it, let alone dispatch it. We'd be left with an aging goose, called Charlie I imagine, wandering around the garden for the next few years, as a reminder that I really shouldn't get carried away with some of my ideas.
No. Some parts of the meal are best left to others.
I can grow other elements of the meal. Potatoes, brussels, carrots and parsnips. Last time I substituted red currants for cranberry sauce.  I hid a bag of homegrown peas in the freezer to ensure they were not eaten before.
I also want to grow as much as I can for our Halloween meal. The past few years, I've almost managed it. More by accident rather than planning. This year, I shall make more of an effort. Pumpkin, sweetcorn and turnips are my ideas so far.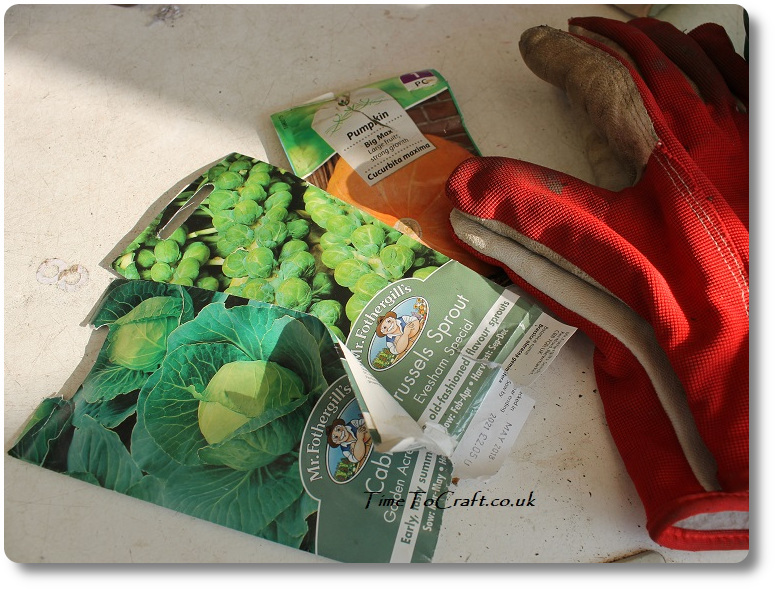 It's all in the planning, if I want to do this from seed. So, what have I missed out? What would you grow ready for either meal?
Just so you know, I've already ruled out the suggestion of growing jelly beans for Halloween, as suggested by one member of the family. Hmm. There is always one. You can tell how seriously my family took the question.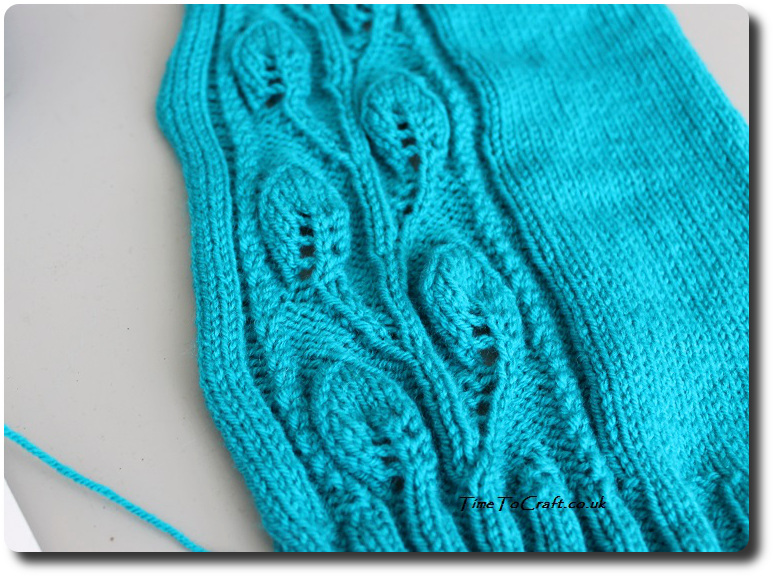 Happy Wednesday! Mid way through half term already. Someone, please pass me the slow-down controls. I have so many items on my half-term list that I'm never going to fit it all in. I purposely kept the week quiet, as this holiday is only a quick respite before we, and it does feel like "we", plunge head first back into the exam schedule. Eldest is officially on study leave now, which will take some getting used to. "Are you still here? Haven't you got a school to go to? (I'm secretly looking forward to it)

Anyway a list of "-ing" is due. My projects take so long to grow that there is only one finished one to show.
Sewing
I finished sewing my beetle blouse and wore it out this weekend. Very comfortable to wear. I do love this sewing pattern. Easy to make and easy to wear. What could be more perfect?>
I've moved on to my blue dress. It is cut out and I've started sewing it. I'm adding a little twist to this dress, which I'm slightly dancing on tiptoes about. It will make it just that bit more special and mine. Not that I have any events coming up soon to wear it, but it should work as an every day outfit.
Knitting
Knitting is a slow old business, especially when each row you knit is unquestionably different. The repeat is 24 rows, so no chance of memorizing it. I'm constantly looking back and forth at the instructions. I've finished the back and am a gnat's whisker away from casting off the left side. It isn't the easiest to follow, but I'm loving this knit. It may disappear when I block the cardigan, but at the moment the leaves are standing proud from the surface. As if it is growing out of the knit. (photo at top)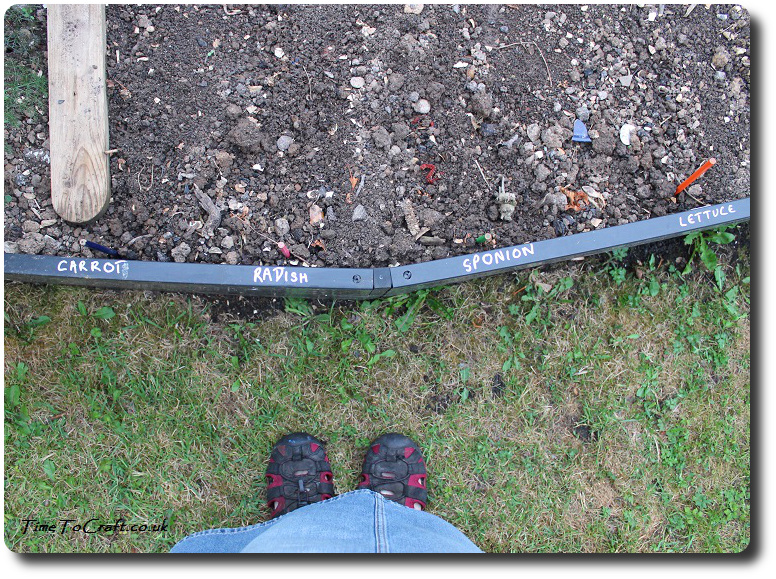 (In case you are wondering – sponion is spring onion)
Gardening
I've been gardening. One more of the raised beds is planted up with salad crops. The lettuce is doing well in the other bed, but apart from the odd radish, nothing else. They were old seeds, so I'm not surprised. I need to re-sow.
I've set up the bean poles for the runner beans and moved the hen run on to the area that will have peas, so she can clear it. We are down to one hen, at the moment. Georgina passed away at the respectable age of 8 years old. She laid the odd egg this year, but had clearly embraced her senior hen status. I'll miss her as she was darn good at clearing an area of weeds. Hope to add a few more hens soon.
Greenhouse plants going in today. I bought a few different varieties, in pots, at our local garden centre yesterday, to add to the ones I sowed a while back. Also found a couple of aubergine plants. I haven't grown any for so long. I love the way the flower looks like a gnarled hand holding purple petals. Anyway, youngest has been asking to make ratatouille – inspired by the film – so hopefully we'll have enough aubergines, courgettes and tomatoes to give it a go. I hope he likes it.
Still bucking the trend, my potting shed and swinging bench have been repainted in a gorgeous, cheerful blue. Slightly different shade this time. Is it just me, or does the current garden furniture and paint fashion seem to be various shades of grey? No way would it work in our garden. The shed would disappear. We need colour. So blue it is!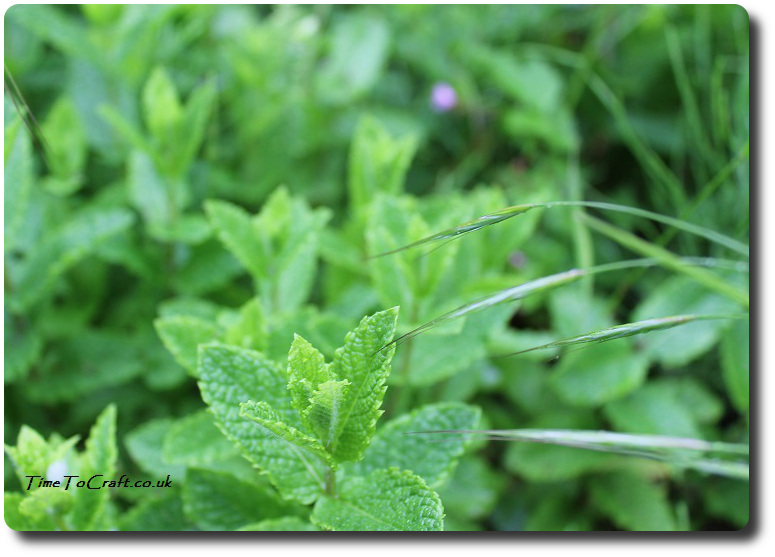 Drinking
I've been drinking a lot of herbal tea, straight from the garden. Mainly spearmint, fennel and lemon balm. I'm sure it has helped to ward off the feverish cold that the rest of the family have been going down with. One by one. I love this time of year, when the herb garden is bulging at the seam with all sorts of leaves to cook with and also add to tea.
Outing
Over the weekend, we went to the Bath Canine Society Championship show. We took Hero. He is too young to show yet and I'm not sure we ever will show him. It was more about meeting other dogs. Strangely, he seemed more drawn to the Irish Wolfhounds rather than his own breed.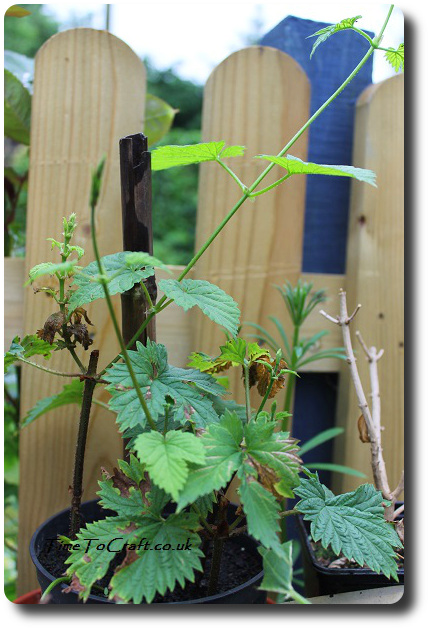 (my hop cuttings have taken and are starting to climb!!)
Parenting
Yesterday, I woke the children at 4:15 am. They've been asking me to do this for weeks. Seeing as there was no school, I didn't mind. Give them their due, not one of them turned over and went back to sleep. Instead they stumbled outside in their dressing gowns and joined me to hear the dawn chorus and to watch the bats come in to roost. It is quite a sight. In the region of 60 to 80 bats. The bats swirl around, before finally going in. Almost like a swarm. It gives a better view of them, than the evening exiting, where they drop out of their hole and are gone in a flash. It lasted over three quarters of an hour. So many questions, which fortunately, I could answer. Memories made, it was time to go back to bed.
(Instagram clip of bats returning that I posted 2 years ago)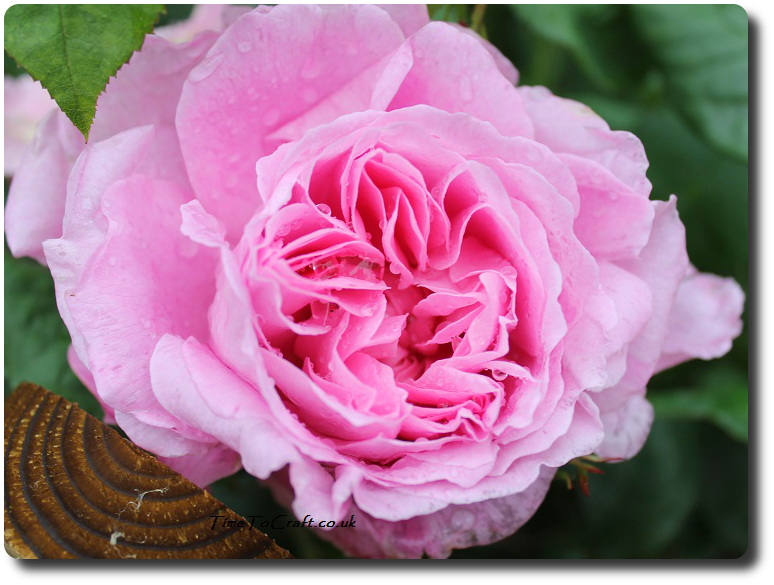 Right, I'm off to pot up some basil seedlings and plant another row of radishes.
There is something about putting the first seeds of the year into their own pot of earth that seems to proclaim that the new growing season has finally begun. Trumpet fanfare, please. In my head, I look at these pots and can see a plant bearing beautiful red fruit, ready to be picked and eaten. I can smell the warm fragrance.
The sun came out for the first time this half term, so we headed up to the potting shed. And then back again. A wee bit too cold still. Not to be defeated, I set up a temporary seed area in the house. Little pots of dirt, labelled and covered. A promise of homegrown food. I cannot wait.
I had help. I finished knitting her fingerless gloves last night, so I think she was that little bit more willing to brave the colder temperature. The second glove took me only one evening to knit, which could be a record for me.
In any case, she helped. I love getting the children involved in gardening. Seems like a life skill they should have before they leave home. I see my legacy as an inability, on their part as adults, to start spring without a row of seed pots, sitting on a windowsill. Watching for the first signs of green breaking through the surface. Maybe comparing notes via email. Whose tomatoes appeared first? Produced the most? Wonderful meals shared together, in the future.
I can but hope.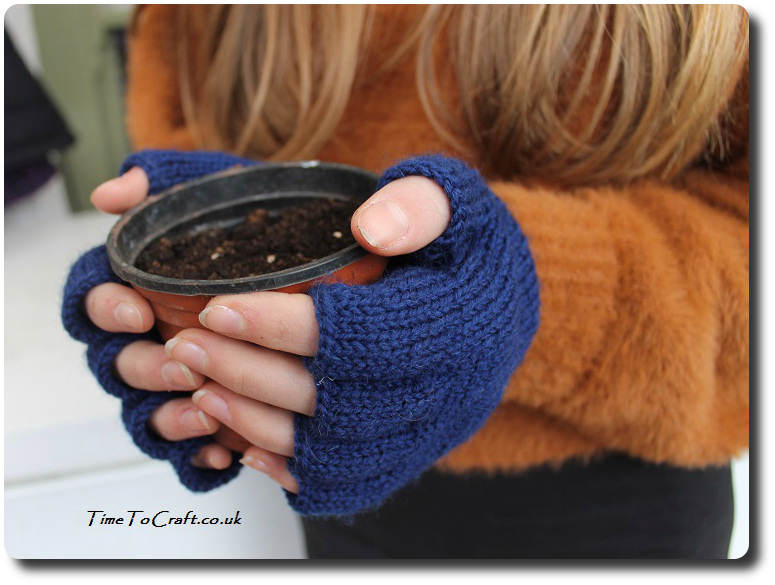 In the meantime, I'll encourage them to help. To learn how. To dream.
I'm not sure if they will ever take over the fingerless glove knitting. Maybe I need to knit a trunk full of gloves just in case, so they always have some available. You know. After I'm gone. Images of them visiting the trunk of gloves in an attic, to select a new pair each year, would tickle me pink.
So back to the present. Here's to a good growing season this year, and glorious homegrown food again. Yum.
Joining in with Deb's #keepingitreal linky. First one today. Whoo Hoo! Come and join in.
Photos
There have been cases when people lifted my photos and words, and used them without credit to me or asking permission first. Using them for their own commercial gain. I have now added a level of security to deter people from doing this. Apologies to people who do play nicely. If you would like to use any of my photos, please contact me.
Copyright notice:
All my words and photos are copyrighted to me. They cannot be used for commercial benefit by anyone else. If you would like to use any of them, then please ask me first and don't just take. Written permission only. Don't pass my words, photos or ideas off as your own. It's not nice.
Cookie Policy
Our web pages do not use cookies however this website uses Google Analytics, a web analytics service provided by Google, Inc. Google Analytics uses cookies to help us analyse how people use our site. The use of cookies by Google Analytics is subject to change.