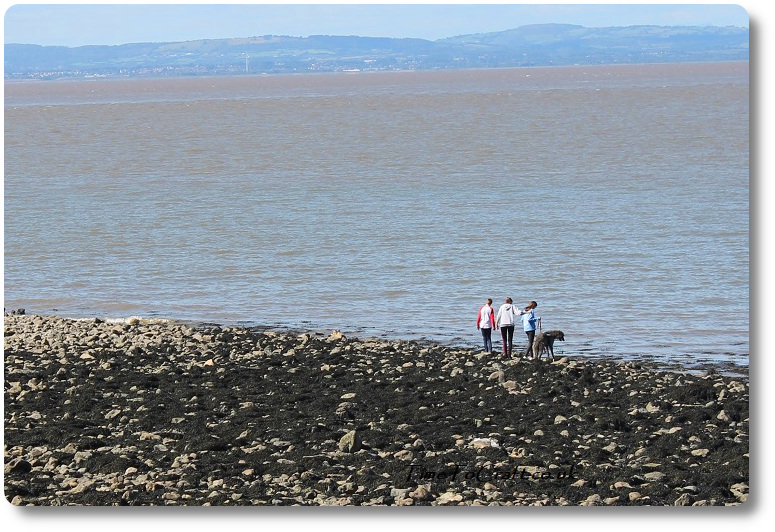 Hello, Friday, my old friend. Where have you been? I have to say, that for the last six months, you blended with remarkable ease into all the other days of the week. One day was pretty much like another and you got lost in the melee. Each day able to substitute for one of the others. Maybe not Saturday and Sunday, so much, but all you other weekdays were like one. Peas in the pod.
Today is different. Friday, you are back. School is back. Memory, on the other hand, turns out to be a tad sluggish. How did I do the start of the day malarky?
I had to remember what time to wake the teens. Have conversations about breakfast. Keep an eye out for their school pickup. Hand on heart I admit, I could not remember timings. Six months is a very long time, it turns out, when your routine goes out the window.
Your buddy Thursday helped. Middle teen went back yesterday, as she's in one of the important years, or so she teased her brother. They're all important, but she has external exams at the end of the year, fingers crossed. Oh yes, definitely fingers crossed.
For the first time in more than two years, I prepared packed lunches. Teens are very much in charge of what is acceptable to include now. I was a bit miffed to hear that the only place to eat it, at school, is outside in the rain, thanks to the new safety regulations brought in. Madness. So she only had a bite of the sandwich. That doesn't seem fair. I mean, who wants to eat a soggy sandwich? Please be dry around mid-day, Friday.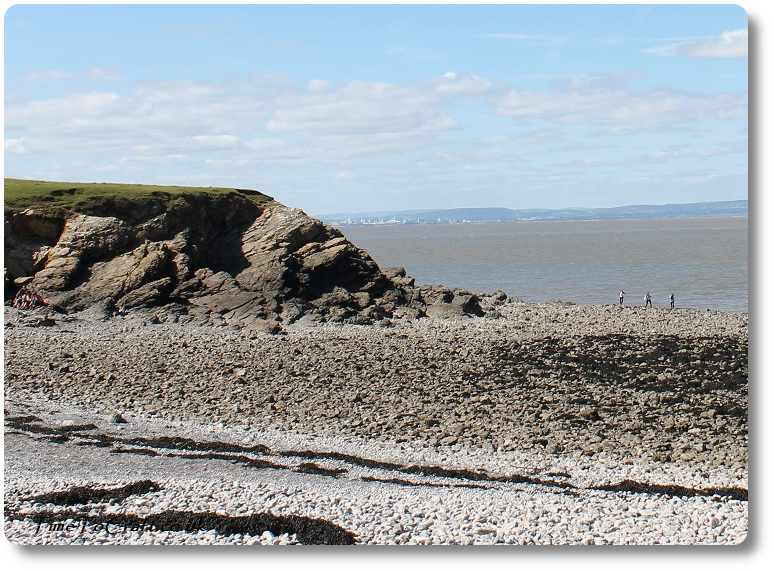 She got on fine. Some students have studied hard during the time away. Others, have done none. She puts herself somewhere in the middle. I suspect it's higher than that. The teachers were empathetic, apparently, but I suspect their toes were curling up in their shoes, at the thought of pulling all the students up to the level they should be, with exams looming.
The seating in the classroom was closer than she'd like, but they only have the room that they have. What can you do?  She also said all the boys have grown really tall.
That was Thursday. It will be interesting to see what you bring, Friday. Especially as it's youngest teen's first day back in six months. Be kind, please.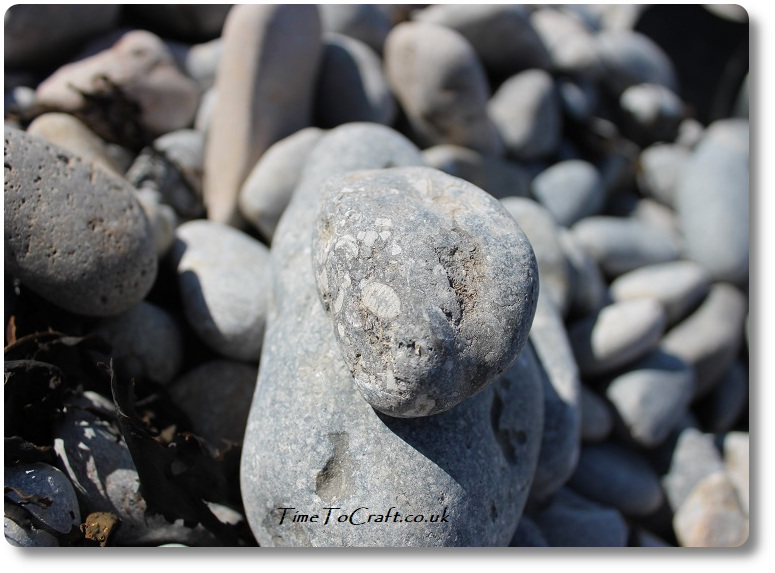 Sunday was good. We went for a picnic at Middle Hope Cove. It is one of my favourite places. A site of scientific interest. The beach is strewn with fossils. I love sitting on them and systematically examining each and every nearby pebble for interesting evidence of creatures long gone.
You'll just be able to spot the children, plus hound, on the water edge, in my photos above. Warms my heart to see them on an adventure together. I'm holding on to this golden time we have left as our family unit, before eldest teen forges out a new path to explore.
That's Wales in the background, by the way.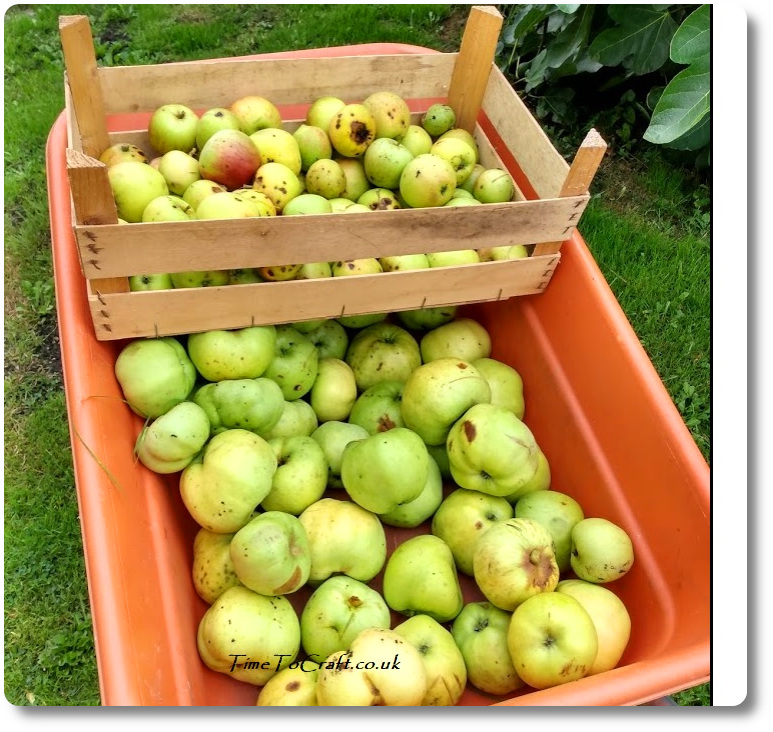 Your friend, Monday did add to the confusion by being a Bank holiday, which always throws the rest of the week out. Not that I minded. A barrowful of apple windfalls and a beautiful morning walk with Mr TTC and the hound, before anyone else was up.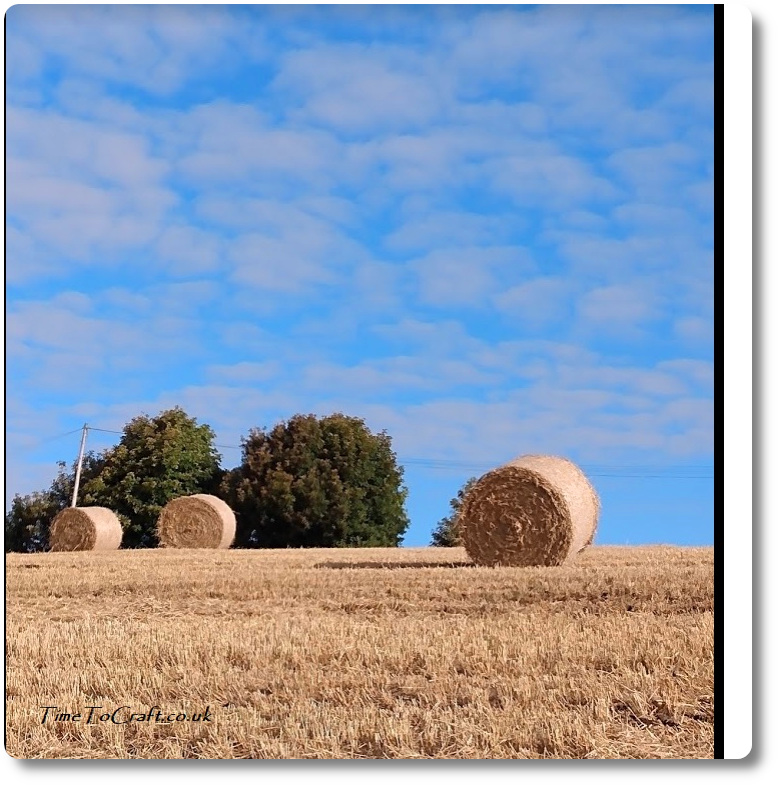 So Friday, thank you for turning up. I'm getting jobs done with less disturbance today. The house is not empty as Mr TTC and eldest teen are here, but they are both fully occupied doing their own thing, in their own corners of the house. I do miss the other two and would gladly have them around all the time, but they need time back at school. Something tells me that, they are likely to be back home and learning online, at some point.
Oh, and dear Friday, what do you say? Let's do this again. I've missed you, my end of the week pal.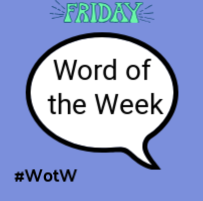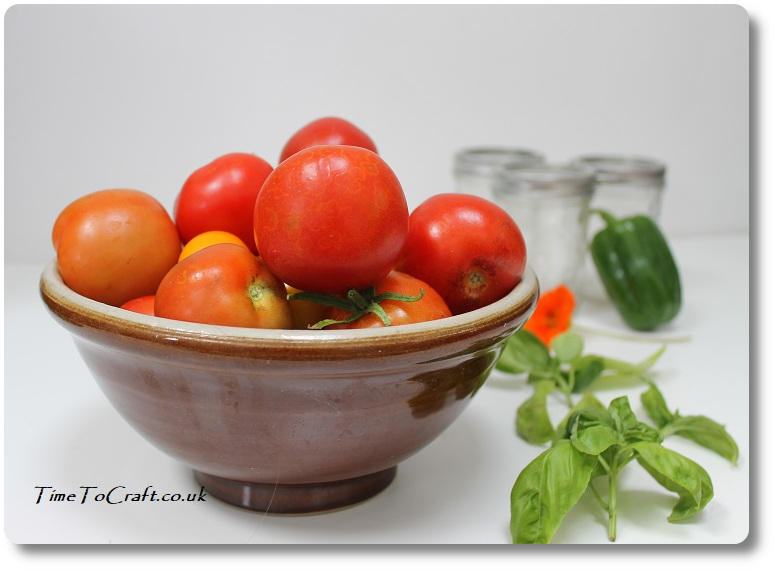 We've been eating from the garden more this week. Fresh as fresh can be without lying down on the floor of the greenhouse and nibbling the peppers straight from the plant.
At the beginning of the season, I planted one greenhouse up with the ingredients for ratatouille. One of my best ideas this year, I might say. This week, we had our first bowlful.
It was so tasty. All the family loved it. Only exception was a bit of grumbling about aubergines from one person around the table, but I'll disguise it next time. Ratatouille is firmly back on the menu again.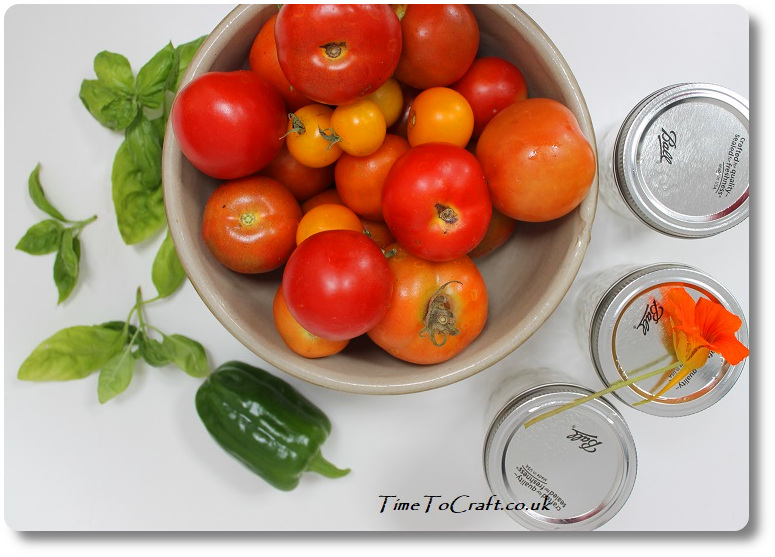 I love the fresh ingredients I have available. Eating them warm from the greenhouse is a real treat, that I miss in the winter. As we tucked into a bowlful of pasta, one lunch time this week, it suddenly dawned on me that I am indeed a foodie. I admired how the pasta and tomatoes work brilliantly together. Texture and flavour were on point. It fed the soul, as well as the stomach.
Not all pasta is the same. I make fresh pasta, but not the shaped tubes. Maybe one day. Instead I've looked hard for a good source of pasta and now buy it in big bags of 5kg. The secret is to cook the pasta slowly to perfection. My tomatoes are homegrown and uncooked with the skins removed and the basil is fresh from the greenhouse.
It turns out I'm a bit of a foodie.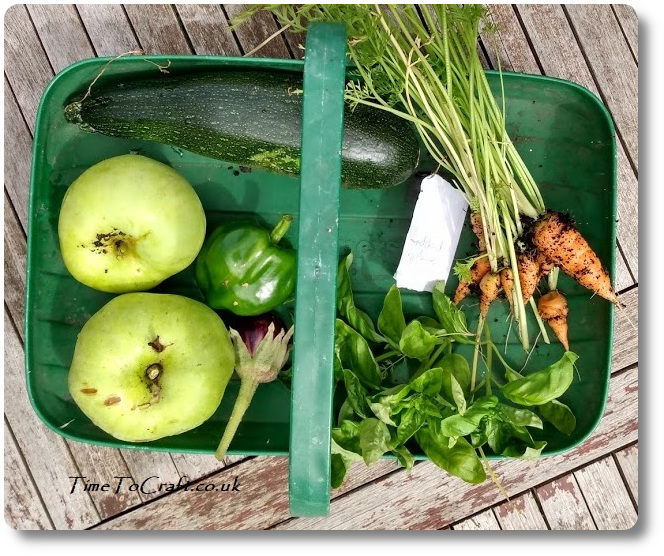 In an attempt to capture the summer goodness, to savour during the colder months, I am starting to can/preserve some of my garden surplus. The plan is to can apple pie fillers and pasta sauce this weekend.  In different jars, of course. (Canning is the American term for preserving food in a jar. I guess "jarring" never caught on. 😀 Anyway, it includes all preserving and not just pickles and jams)
Apples I've done before, but most years I end up flinging bags of puree into the freezer, along with the pasta sauces. I'd like to move away from the long term storage of using the freezer and plastic. Hopefully, next week, I'll be proudly showing you my new batch of filled jars. Watch this space.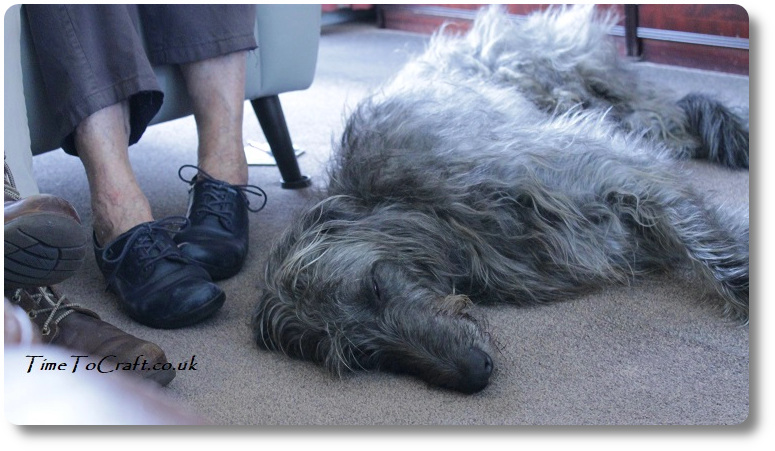 Last weekend, we visited grandparents. The children haven't seen this set of grandparents since February, and I really wanted them to visit before they went back to school. I'm going to be less willing to go over, once school starts back next week, due to the increased chances of us passing the virus on.
It was a lovely day. My in-laws ordered in a roast dinner from a local pub. It arrived in metal containers and all they had to do was serve it up on plates. Very easy and yummy. Hero enjoyed his visit too. Copious amounts of beef made it into his bowls, as the portions were generous.
Final meal is one I didn't join in on. Middle teen braved the bus into Bristol to meet up with friends. Five of them got together for a meal and shopping trip to celebrate one of their birthdays.
First time she's been on the bus by herself and apart from getting soaked on the way back, she is ready to repeat the experience.
Catching up with her afterwards, she talked about how her friends have all changed in a lovely way. I think if this is the same around the country, teachers are going to find a portion of their students more confident and self assured than the ones they waved goodbye to at the end of March. I hope they can hang on to this experience. Away from peer pressure and the confines of school, it sounds like these teens have grown, and not just in height.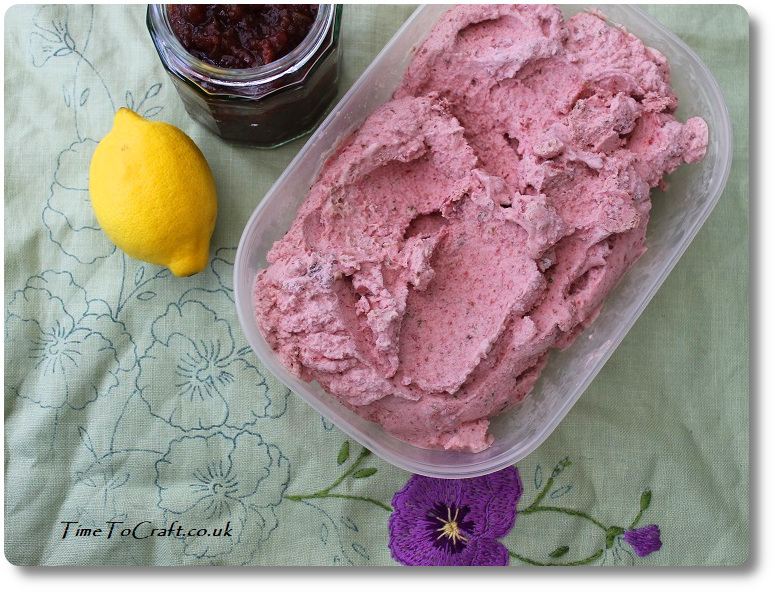 Final note goes to my fig ice cream, before I wrap up. If you have a glut of figs and are looking at a way of using them, then I can recommend my recipe. It is yummy!
Joining in with Anne's word of the week.
(PS my comments may not be displaying properly at the moment, but the ones you leave do get through to me. Been trying to correct it. In the meantime, any questions you have, I'll get back to you via your blog or email. Thank you!)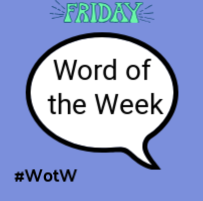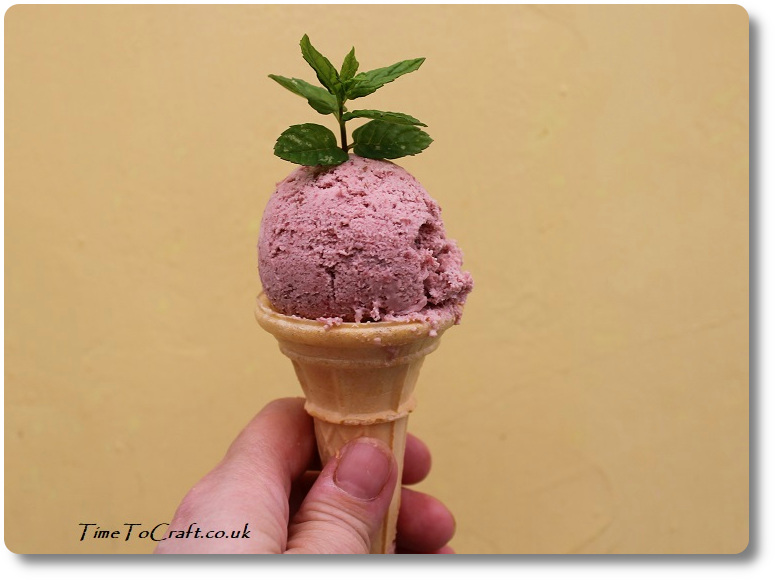 One of the joys of summer, for me, is fresh figs on a daily basis. They're picked straight from our tree, which is just outside the kitchen door.  The taste is truly divine. Every time I go outside, I can't resist picking a couple more. One day last week, I was in and out more than usual and ended up with a growing mountain of figs on the kitchen table.
This might surprise you, but not everyone in our household is crazy about figs. This left me with a dilema. I had a mountain of figs and there was no way the rest of us could eat them all before they went off, so I got creative. I gave some away and made the rest into fig ice cream.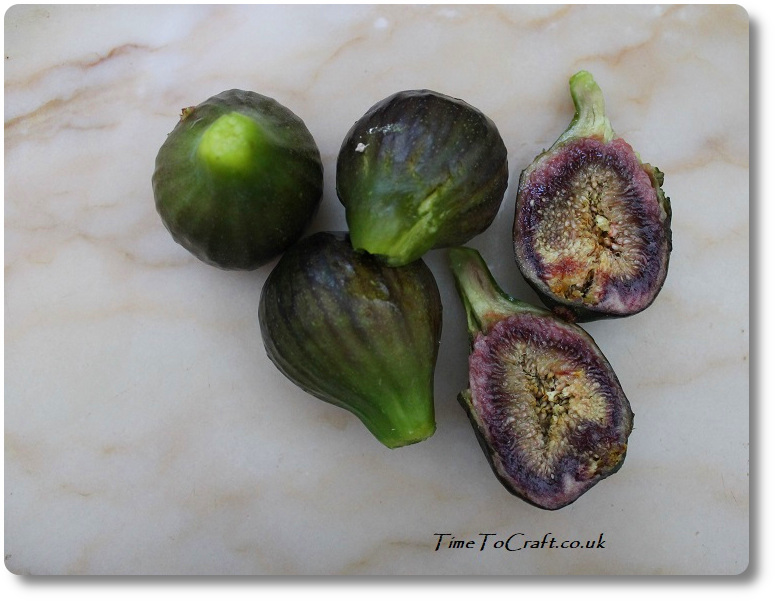 Chilling a gorgeous taste, like fig, down can be a mistake. When I tried making plum ice cream, the subtle taste was lost, leaving a fairly bland ice cream. I've never sampled fig ice cream before. I had no idea if it would be a hit or not. After some research, I decided the best way forward was to make a kind of fig jam and add it to the cream mixture. I didn't have time to make and cool an egg custard as well, so I went for an eggless ice cream.
Cutting a long story short and going straight to the punchline, the result was amazing. It was a serious taste bud tingling moment. It was fruity and fragrant with a hint of sophistication.
Took me right back to being a ten year old, in London, when I was taken along to an ice cream parlour, for the first time. I'd never seen a whole counter of different ice cream flavours. Was it Baskin Robbins? I don't remember. It certainly claimed a large number of varieties, which none of us could believe until we saw it.
Anyway, up to then I'd not seen more than vanilla, strawberry and chocolate ice cream. Or tasted any other flavours, for that matter. I stood there mesmerized by the unusual, fun and exotic combinations, all set out in tubs before me. It took up one, whole side of the shop. Not surprising, the experience stayed with me.
I suspect there wasn't a fig option, but it would have fitted right in.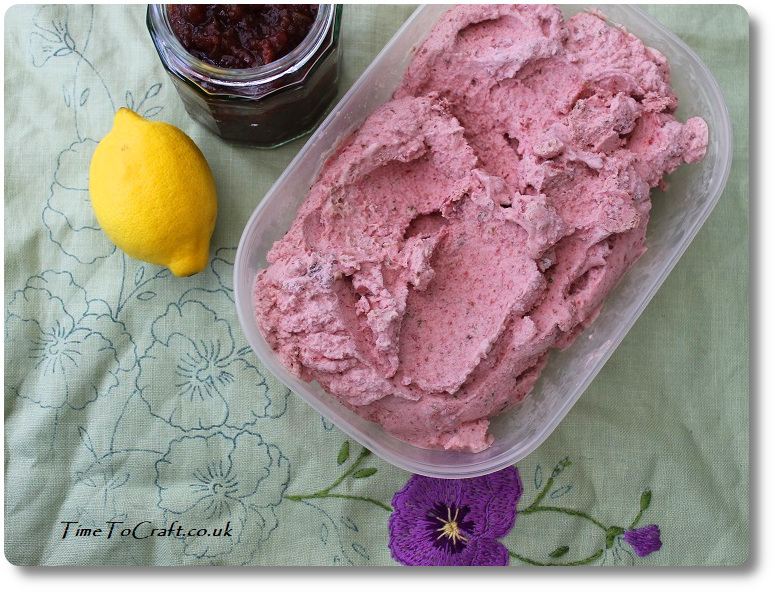 Roll on several decades and here we are with my offering.
The amount of lemon can be varied. It makes a perfect taste combination with the fig. It also transforms the colour. Like magic. The mixture goes from deep ruby red to a sumptuous pink, when it's added.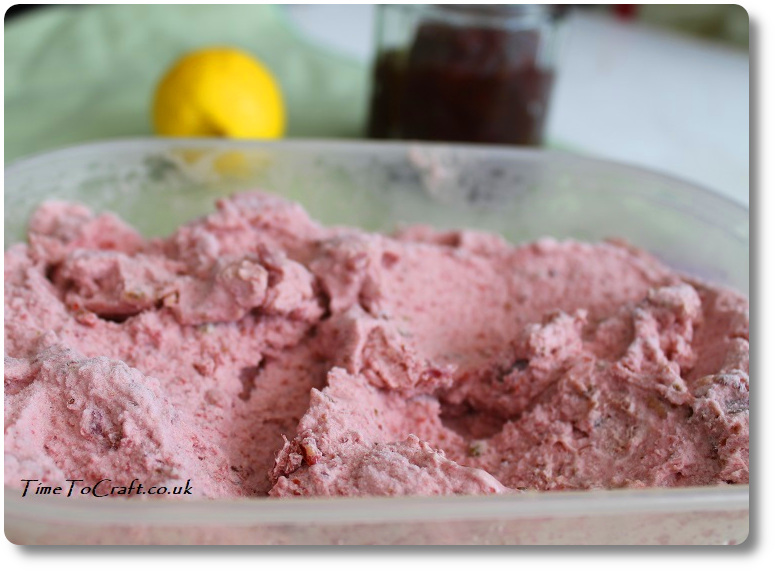 Did I mention that it tastes amazing?
Want to have a go at making it? Here's the recipe.
Fig Ice Cream
Ingredients
Steps
Makes 1.5 pints

10-15       ripe figs
1/2         small lemon, juice and zest
75ml      water
75g        sugar
250ml    double cream

1. Cut figs up into small bits and discard the stalk.
2. Put figs, water and lemon zest in a saucepan and simmer until the fruit is soft.
3. Add in sugar. Stir until the sugar has dissolved and the mixture becomes like jam.
4. Take off the heat and allow to cool.
5. Use either a potato masher or a hand blender to puree the mixture.
6. Stir in cream and lemon juice. Chill in fridge ready for ice cream machine.
7. Follow the instructions of your ice cream machine
Will I be making fig ice cream again? You bet I will. It is so easy to make. I can see it being a summer staple from now on. Too delicious to miss out on. I might try it with an egg custard base next time, to make it a little less like a sorbet, but that is the only part I might change.
I can't help thinking that some one out there has been keeping their cards close to their chest where fig ice cream is concerned. Secret squirrel scenario. Maybe I should have sworn you all to secrecy before I started. Too late now.
Best advice I can give you is to go plant a fig tree in your garden, or else make friends with someone who has one. You won't regret it. Fresh figs for a summer breakfast takes some beating. Added bonus is that the rest can be made into ice cream. Now that is, if I say it myself, a good idea.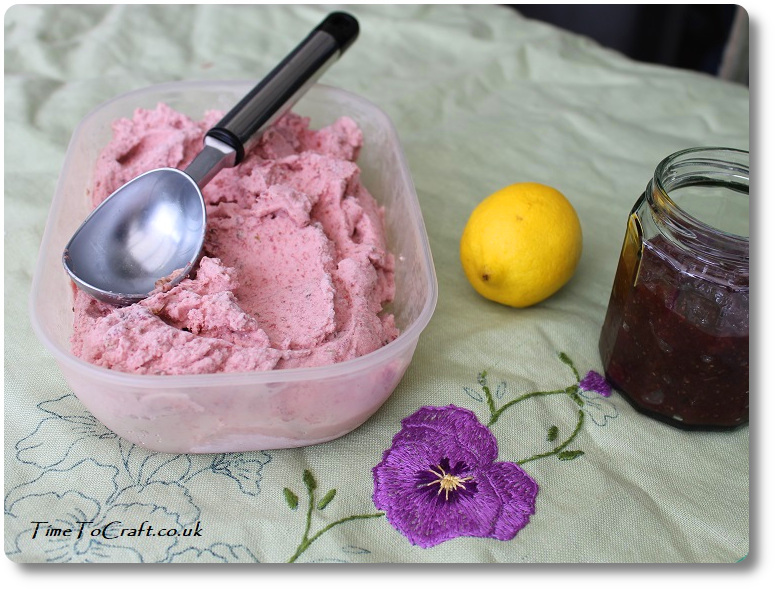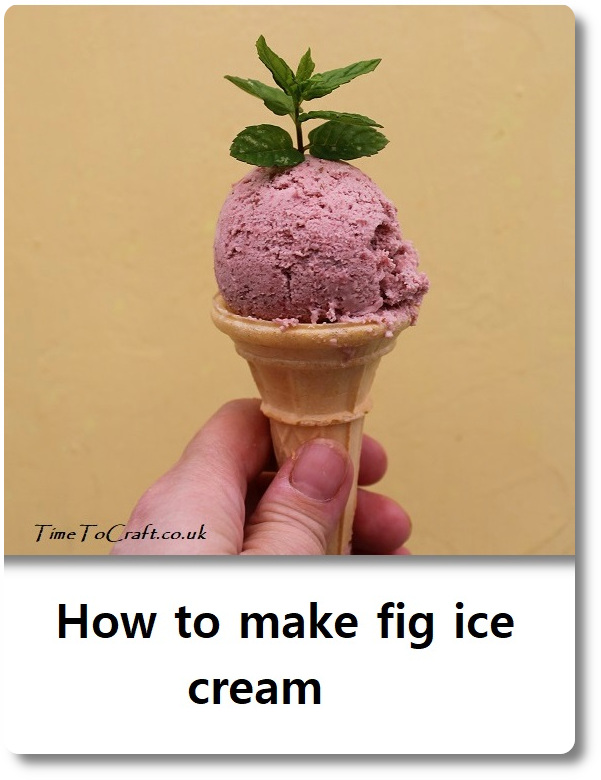 Photos
There have been cases when people lifted my photos and words, and used them without credit to me or asking permission first. Using them for their own commercial gain. I have now added a level of security to deter people from doing this. Apologies to people who do play nicely. If you would like to use any of my photos, please contact me.
Copyright notice:
All my words and photos are copyrighted to me. They cannot be used for commercial benefit by anyone else. If you would like to use any of them, then please ask me first and don't just take. Written permission only. Don't pass my words, photos or ideas off as your own. It's not nice.
Cookie Policy
Our web pages do not use cookies however this website uses Google Analytics, a web analytics service provided by Google, Inc. Google Analytics uses cookies to help us analyse how people use our site. The use of cookies by Google Analytics is subject to change.