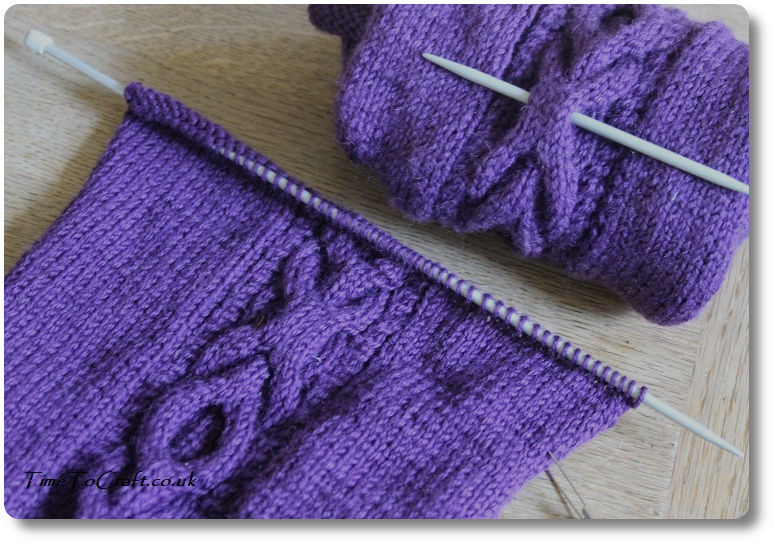 True to form, I have a few craft projects on the go. What can I say? I like to flit between them, depending on my mood.
In the evenings, I tend to knit. Comfy seat. Feet up in front of the wood burner and something good on the flickering box in the corner. If there is nothing good to watch, then it's back to my sewing machine.
Seeing as it's Wednesday, and I really should keep myself accountable by posting up my progress, a quick update report.
Knitting
I'm working on my long, cable cardigan. I've finished the left side and almost the right. I've repeated the cable rows enough times now that I'm not referring to the instructions as much. Starting to fly with this one.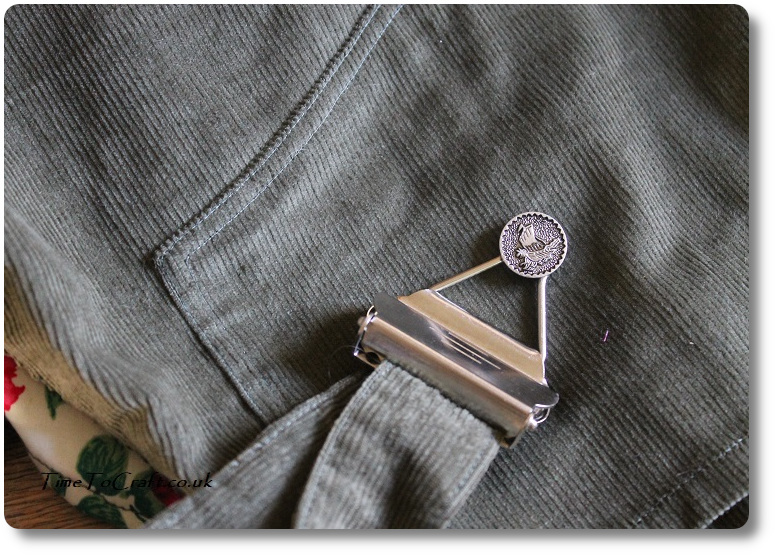 Dressmaking
Almost finished the Cleo pinafore dress for eldest teen. Just the hemming to do and general tidying up. She tried it on and it fits better than I'd hoped. She wanted the length shorter, but I did point out as her mother, I wasn't going short. We compromised. It's somewhere between where we'd both like. She's really excited to wear it. Reminds me of the times I used to make dresses for her when she was little and she'd swirl around in it, in her excitement. She'll probably give the swirling a miss this time, but she is keen to wear it. Sixteen is a lovely age, but I say that for all the ages really.
We chose buttons while she was trying it on. I can't remember where these ones came from. They have little Viking ships on them. I found better buckles this time that actually hold the strap. I had to sew my ones down on the last Cleo. At least she will be able to alter the straps.
Middle teens sewing project is coming on. Everything is cut out and ready to go. No photo this time. The fabric is so cute too, so I can't wait to share.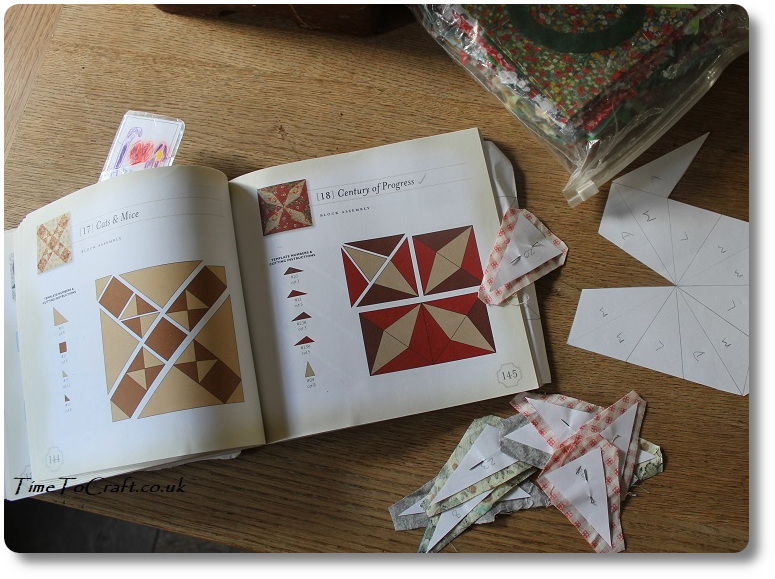 Patchwork
The last square is cut out and being sewn in place. I ordered purple fabric for the quilt border. It is scented, which I'm not sure about. It was the exact colour I was after and at a good price. The scent part may be a bit gimmicky. It's meant to last for 30 washes. We'll see.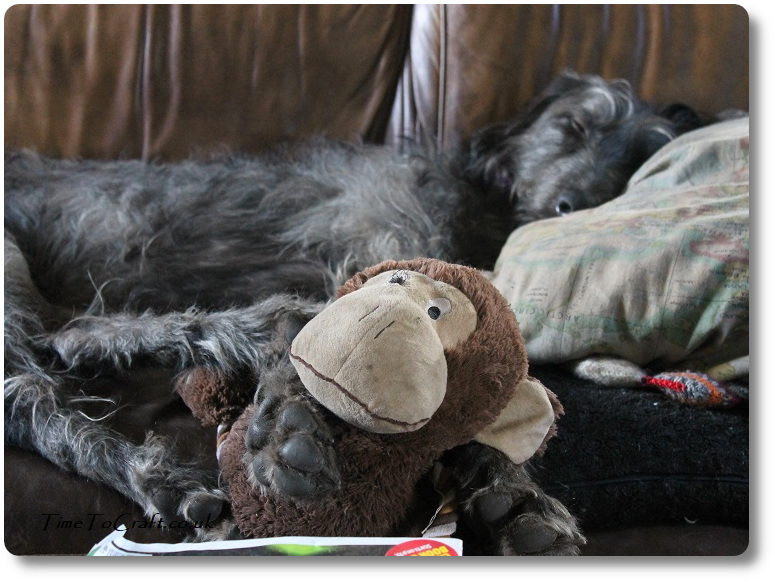 While some of us get on, others of us sleep on the sofa, and hold our favourite toy in our paws. Not sure how he managed it, but his toy is been held over the edge of the sofa, with his paws. Life can be so hard.
Right. Wednesday update complete. Hopefully I'll have at least one finished project to share next week.
What are you working on at the moment?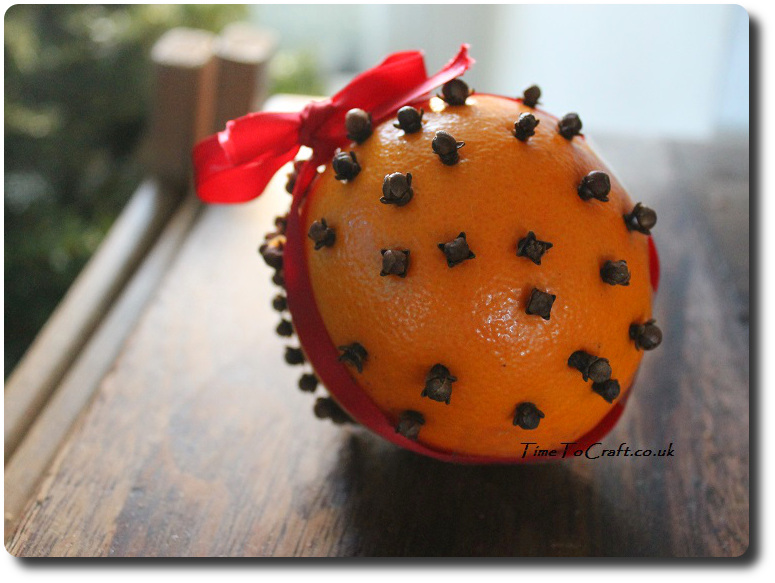 So the decorations are up and we've started festive crafting and cooking. There is Christmas music playing. Candles burning.
With all three children now at secondary, we no longer have a festive run up to the holiday, courtesy of school. Secondary is more opt in, when it comes to these kinds of activities. No plays or concerts. No crafts or dressing up. Feet are dragging and days are being counted down.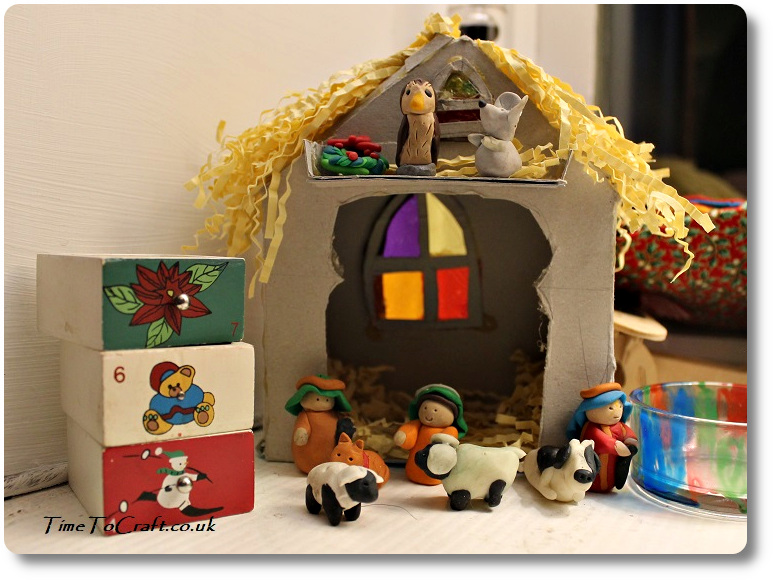 I made the mistake this year of thinking, that they wouldn't want a chocolate advent calendar. So I didn't buy or make one for them. One small step towards a simplified festive holiday, I thought. How wrong was I ? We have an advent truck with drawers. That seemed enough for a countdown. Each year, I put a nativity character, made of Fimo, in each drawer with a chocolate treat. I upped my game by taking the quality of the chocolate to a new level and adding a tiny scroll with an activity suggested. We've had wreath making, clockwork penguin racing and a festive, foreign language challenge, among other activities.
Looking back, I see where I went wrong. I deleted a tradition. Somehow, I had only discussed the change of plan with two out of the three children. It was a rookie mistake. I should know better. Not an error I'll make again. Mr TTC came to the rescue and picked up three calendars. Next year. Next year.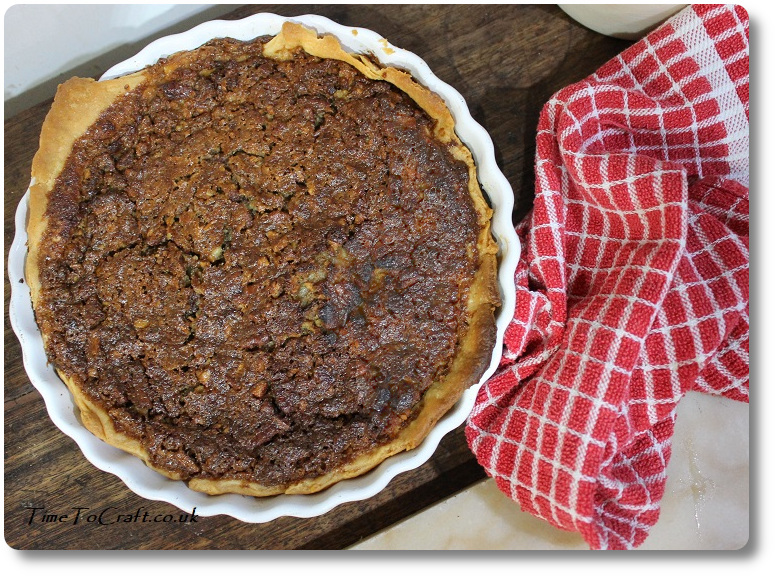 Apart from my desire to simplify a festival in our family, to bring back some meaning to it, the other reason for looking to shake things up a bit, is that the children are getting older. As days tick over to weeks, and then on to months, I can see them growing into the people they will be. At the moment, it feels like they take on more each spin around the sun.
Last weekend, eldest teen decided to make pecan pie. I have no idea where this came from as it's not something I make often. Ingredients bought in, she made it. It's not often she cooks, but when she does, she really goes for it. The pie was yummy. She's also reached the stage where she clears up after herself as well. Somehow that makes pecan pie taste even better.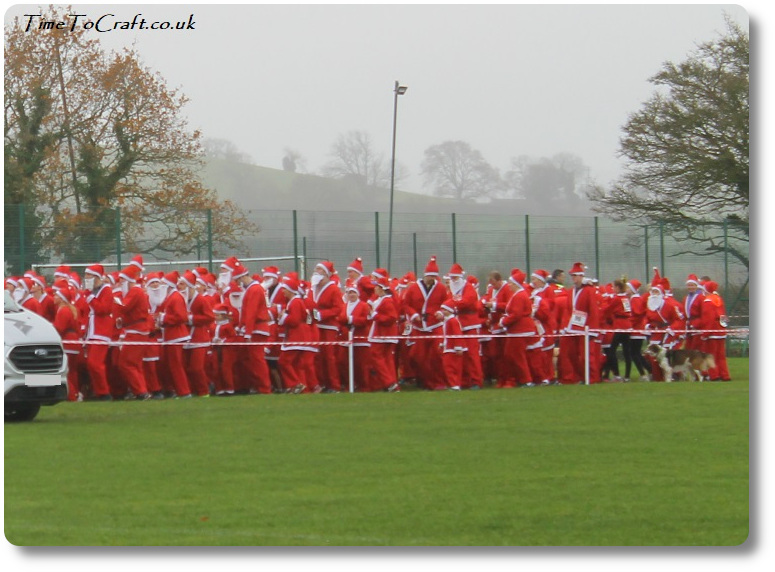 Final part of my weekly roundup is a new tradition. Mr TTC entered a 5k charity run dressed as a Santa. If you saw my Instastories last weekend, you'd have seen a photo of him, dressed up as Santa, holding a bag of sprouts and a parsnip. One of those photos, in years to come, that would puzzle. Why was Grandpa Joe (not his name) holding veg, dressed as Santa? Is that what they used to put in Christmas stockings?
No. Just to put your mind at rest, although as someone who grew up with the threat of La Befana adding coal to stockings, who could blame me! The answer is that he over took the two runners dressed as a sprout and a parsnip. Therefore earning an extra reward.
He enjoyed the run. We got soaked supporting him. Everyone agreed that this would become part of our family run up to Christmas tradition. Although the rain doesn't have to be part of it. I hope.
Linking up to Anne's word of the week linky. Anyone else joining in? My word is run-up. I know it's strictly two words, but I'm throwing in my hyphen wildcard this week.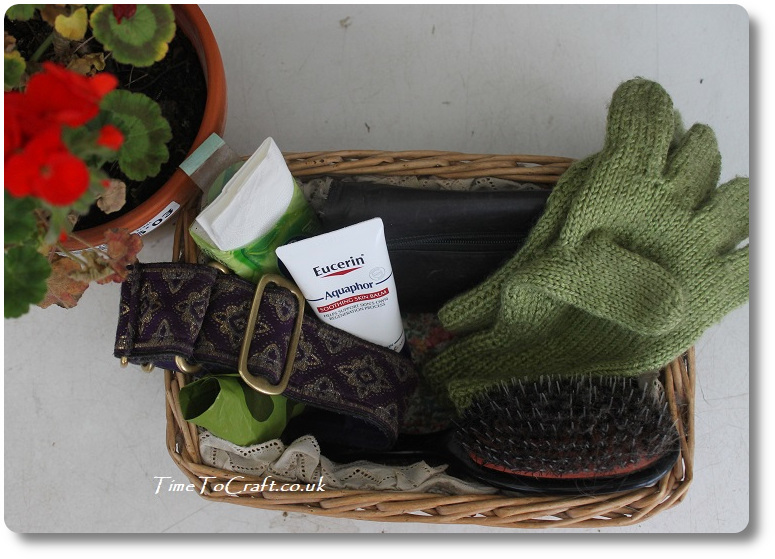 Is it just me or does everyone find themselves using the expression "I'll just do this," more times a day than they would like to? I seem to squeeze jobs into ever decreasing pockets of time.  "I'll just get the firewood in". "I'll just give the bathroom a quick clean". "I'll just clear that area of weeds." "Five minutes to do the dishwasher."
Not that I'm against making the most of my time. Quite frankly, I need to get these smaller jobs done and I do like to squeeze them in. A fleeting moment of satisfaction, but…. and you could hear that coming couldn't you….in my haste, I don't always grab the tools I need to do the job.
I use my hands a lot. Apart from my day job and running the household, I use them for all my crafting. I do a lot of jobs outside. I need to take care of my hands, otherwise they can suffer. I cannot tell you the agony, one winter, when the skin on my hands cracked and bleed on a daily basis. I had no idea what was causing it. It turned out that my skin took against a new brand of baby wipe I was using.
Never again.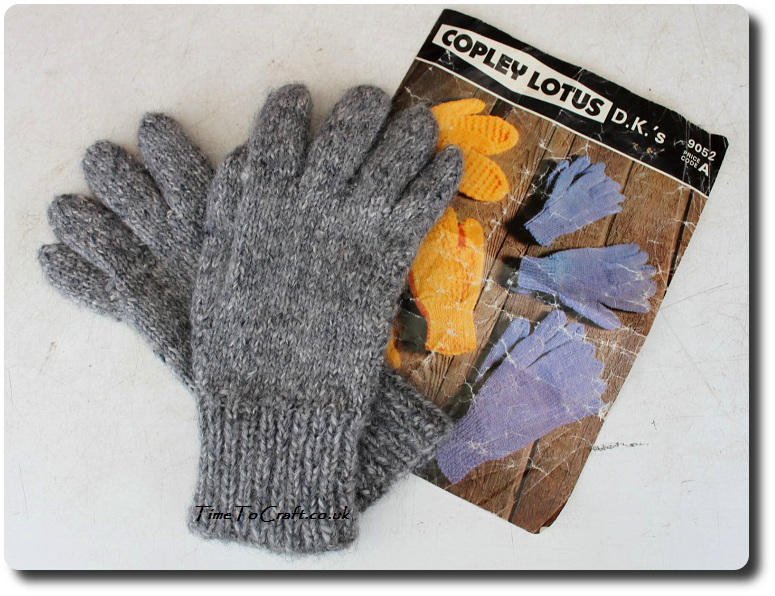 (favourite glove pattern, from my grandmother's collection)
My issue is that I forget my gloves. If you've been reading my blog for a while, you may well be chortling at this fact. It's Ok. Go ahead. I'm smiling too. I've knitted my fair share of gloves over the years. A fair number gifted. I've laughed that I will fill a chest with gloves and put it in the attic, so everyone can continue to help themselves to a pair, each winter, after I've gone. I knit gloves.
Which is ironic, as 70% of the time, I forget to put them on when I need them.
Always heartily regret it half way round a dog walk. Or cutting willow twigs. Or clearing leaves.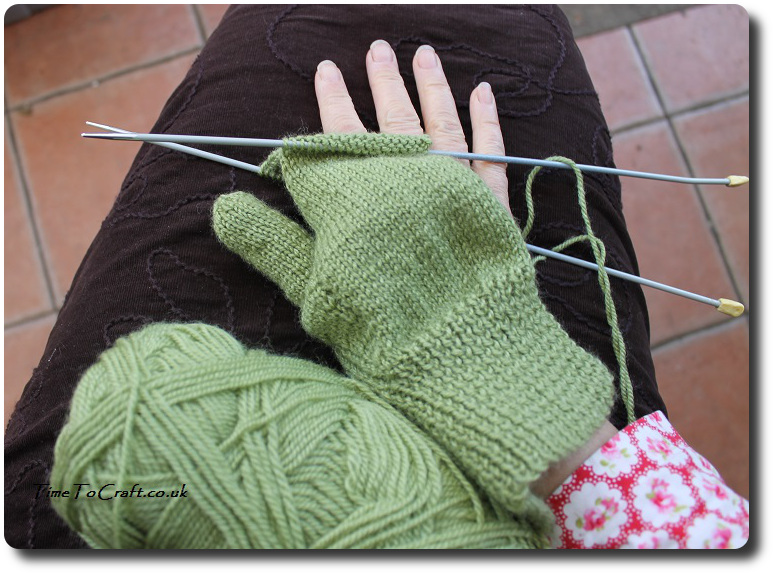 I dismiss putting on rubber gloves to do the quick cleaning jobs too. The job is done in minutes. No need for gloves surely. This one, I definitely regret, because my hands tend to react and become itchy. Each time I still think the job is too quick to deserve gloves and I'll get away with it today.
Now, I seem to remember receiving wise advice, when I was still too young to care, to look after your hands and neck, because those are the parts that give your age away. Easily overlooked and taken for granted. This winter, I really want to remember my hands (and my neck).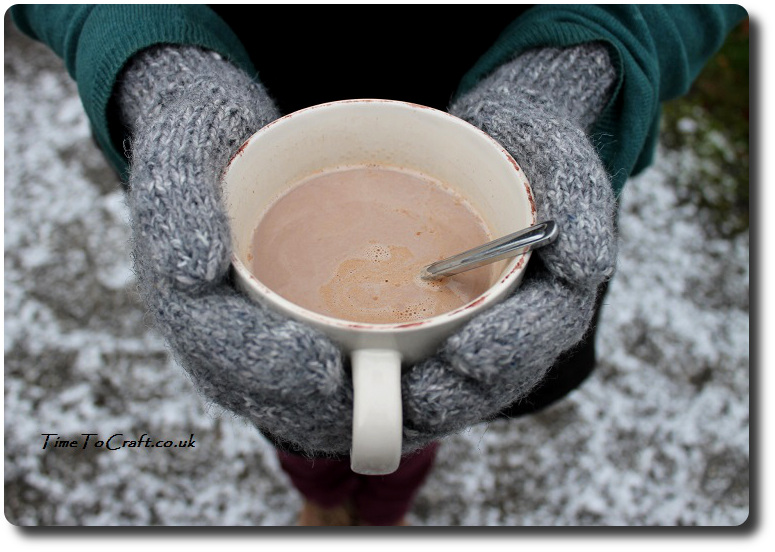 I've tried a few hand moisturizers over the years. Some lovely. Some a waste of time. I was intrigued by the sound of Aquaphor. I didn't need to use much, a pea size amount for my hand at most. The tube should last. It hasn't got a strong perfume, which is perfect for baking days, especially if I'm going to be making pastry.
Now the property that I personally love, is that it seems to give my skin a barrier protection against the elements. Not easily washed away either. In fact, it claims to create a breathable, protective barrier. This seems a good deal for someone who forgets to put her rubber gloves on most of the time.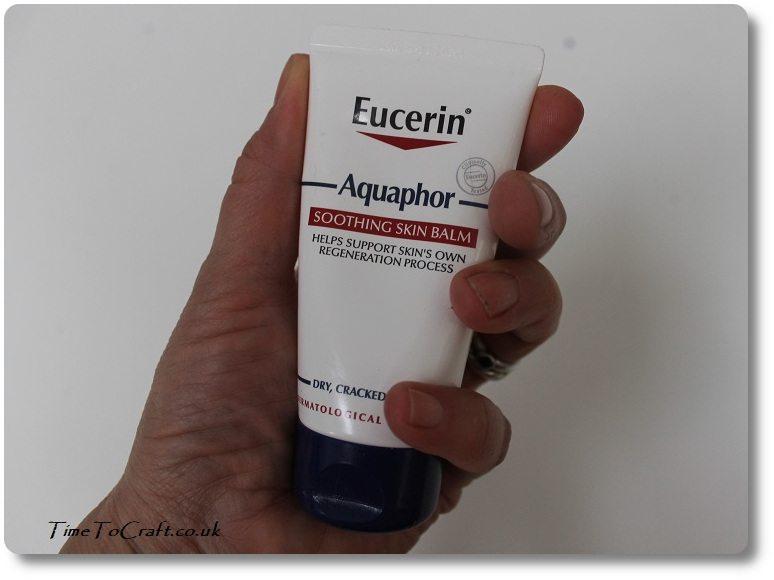 OK the real test, is not my hands (apparently), but those of my teen daughters. I usually lose anything to them when it comes to skin care. What's mine is theirs. What's theirs appears to be theirs too.
They have both been using it. I've had to hunt it down in their room a few times. Even my fussy particular eldest teen has been using it daily. She gets very dry hands and moisturizes her hands several times a day. With this, she has been using it once in the morning before she heads out to school. Both teens tell me that their hands feel good most of the day. They could feel that moisturized, cared-for feeling almost all day. Even after washing their hands. This is good news as it means that my tube is not disappearing off to school each day.
I can use it too.
Before you think Aquaphor is just for hands, I should say it's intended for body and face too. I haven't tried it on my face, as I already use a moisturizer that I'm happy with, but I have been putting it on my lips before dog walking and it really helps.
I'm prone to cold sores in windy weather, so, fingers crossed, this will act as my lip's very own wind barrier. Difficult to prove, but I've been using it for about a month and no tell tale tingling feeling on my lips. With this weather, I would expect to have felt one by now.
There is no nasty taste or overpowering fragrance, to leave a horrible taste in your mouth, I've found. Nor did I need to keep re-applying it. Perfect for daily use. I might suggest my husband tries some when he's running.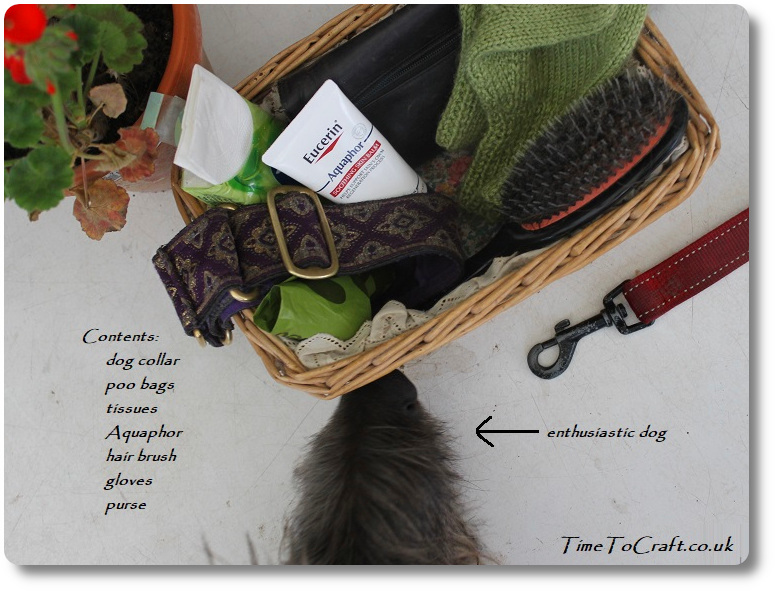 I try and keep my tube of Aquaphor on the table by the front door. Note the word "try". It does still wander. I'm practising a bit of self-care. Even I can remember to quickly use one tube, before I head out. I've been putting it on before our morning walk.
I use very little, otherwise it has a tendency to make my hands feel wet. Less is more, in this case. I slip on a pair of gloves too, to encourage the balm to soak gently into my skin, while I'm walking. Multi tasking, at its best. By the time I get home, my hands are soft and protected. Ready to tackle the next job. Although some crafting activities may be a bit too tough, but my hands stand a better chance of surviving.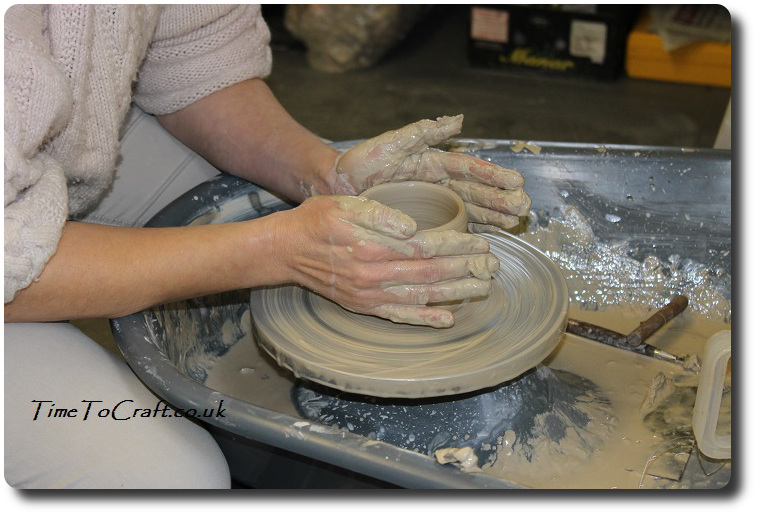 ---
This post is an entry for the BritMums #MyAquaphor Challenge, sponsored by Eucerin. Discover the benefits of Eucerin. I was sent Aquaphor free of charge as part of the challenge.
Photos
There have been cases when people lifted my photos and words, and used them without credit to me or asking permission first. Using them for their own commercial gain. I have now added a level of security to deter people from doing this. Apologies to people who do play nicely. If you would like to use any of my photos, please contact me.
Copyright notice:
All my words and photos are copyrighted to me. They cannot be used for commercial benefit by anyone else. If you would like to use any of them, then please ask me first and don't just take. Written permission only. Don't pass my words, photos or ideas off as your own. It's not nice.
Cookie Policy
Our web pages do not use cookies however this website uses Google Analytics, a web analytics service provided by Google, Inc. Google Analytics uses cookies to help us analyse how people use our site. The use of cookies by Google Analytics is subject to change.