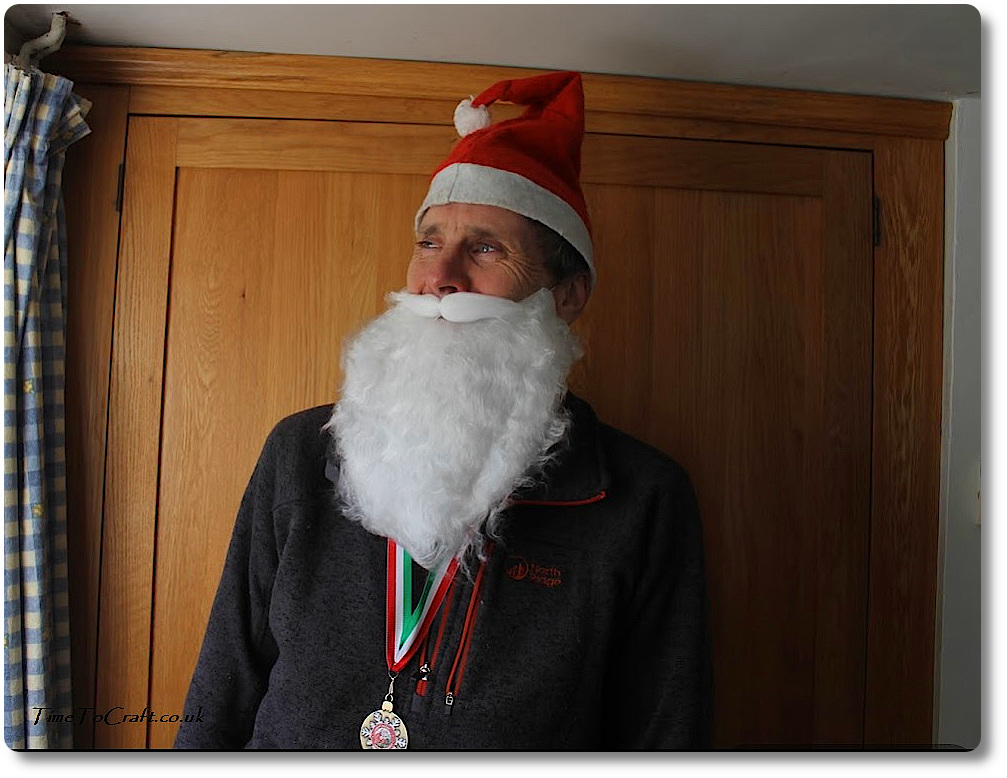 Mr TTC completed his second Santa Scramble, this weekend. A 5k race through muddy fields and almost as muddy lanes. It is quite a sight to see a mass of people, dressed as Santa, racing passed you.
The weather was less than festive. My fingers were so cold and wet, that my phone refused to recognize them on my phone's touchscreen, as I tried to take photos. I had to wait until he'd got home and cleaned up. The rest of his costume was a generous combination of torn and mud covered.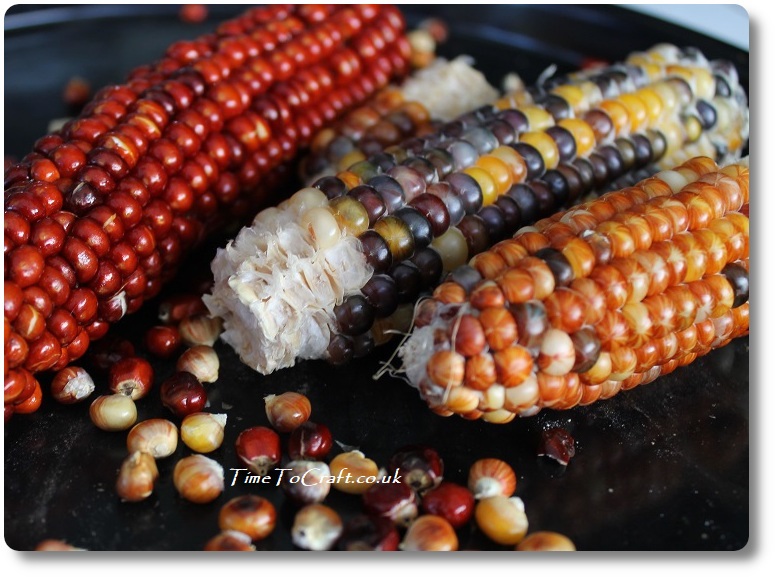 My house has a definitely eau de popcorn this weekend, but, despite my best efforts, I have no popcorn to show. I am a tad disappointed, to say the least.
The one crop from my garden that I was truly excited about, this year, was my popcorn. First time trying it. The seed packet made it sound easy to grow and pop. These were popping corn. What is not to like?
So I gave it a go. It grew well. Really well. The cobs were beautiful. I fed it and watered. Admired it. I dreamt of feeding my family great bowls of homegrown popcorn.
Except, it didn't turn out like I hoped. It will not pop. I have tried everything, over the last two days. All the methods I know and more. I've researched. I now know more about the ins and outs of popcorn than any one should, who just simply wants to eat them. I've tracked down every reference to this specific type of popcorn and can find only two mentions of people popping it. These two are from the same source, so really it is just one. One. The rest explain how to successfully germinate the seeds and care for the plants, and then they go silent. No beautiful photos of people reaching into big bowls of popped popcorn.
So I give up. You cannot win them all and, in all fairness, I do win most times. Either the seeds were wrong or maybe my soil was lacking a particular nutrient. I won't be growing it again. (Although I did find another variety that may be worth a go. 😉 ) Instead, I'll strip these cobs, dry the seeds and use them either in jars as decorations or in heat bags. They are pretty. I cannot waste them.
I'm glad I gave it a go, but if you don't mind, I'd rather not smell popcorn for a little while. Sigh.
(details: Fiesta popcorn)
---
For remembrance Sunday.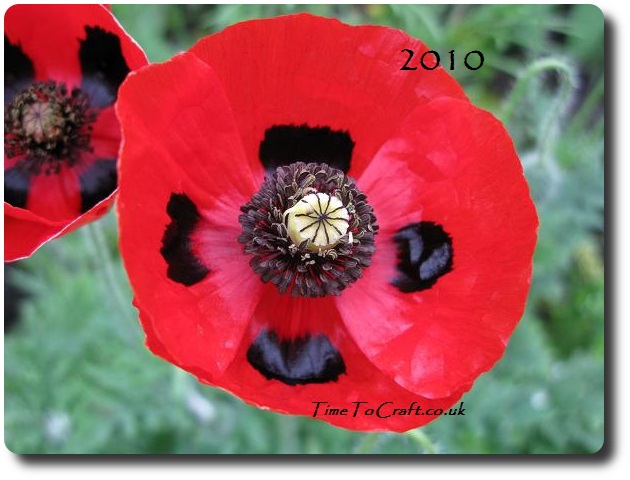 We should never forget.
I wasn't going to post more Halloween photos this year. It felt enough, but then it occurred to me that next October may look a whole lot different for us. This may not happen again.
You see, we've entered twelve months of "last times". Eldest teen finishes school in June. The likelihood is that she will be elsewhere, this time next year. Youngest is already showing signs of not wanting to carve pumpkins. That leaves Middle Teen and she'll have so many demands on her time with school coursework by next October, I don't know if she'll be keen to carve.
This could be the last year of three carved pumpkins on our doorstep. Or any, for that matter. It's OK. I'm fine with it. Time is moving on. We've had a good run.
Of course, they might still surprise me.
So one last pumpkin carving photo for the road, so to speak. It's been fun.
Photos
There have been cases when people lifted my photos and words, and used them without credit to me or asking permission first. Using them for their own commercial gain. I have now added a level of security to deter people from doing this. Apologies to people who do play nicely. If you would like to use any of my photos, please contact me.
Copyright notice:
All my words and photos are copyrighted to me. They cannot be used for commercial benefit by anyone else. If you would like to use any of them, then please ask me first and don't just take. Written permission only. Don't pass my words, photos or ideas off as your own. It's not nice.
Cookie Policy
Our web pages do not use cookies however this website uses Google Analytics, a web analytics service provided by Google, Inc. Google Analytics uses cookies to help us analyse how people use our site. The use of cookies by Google Analytics is subject to change.