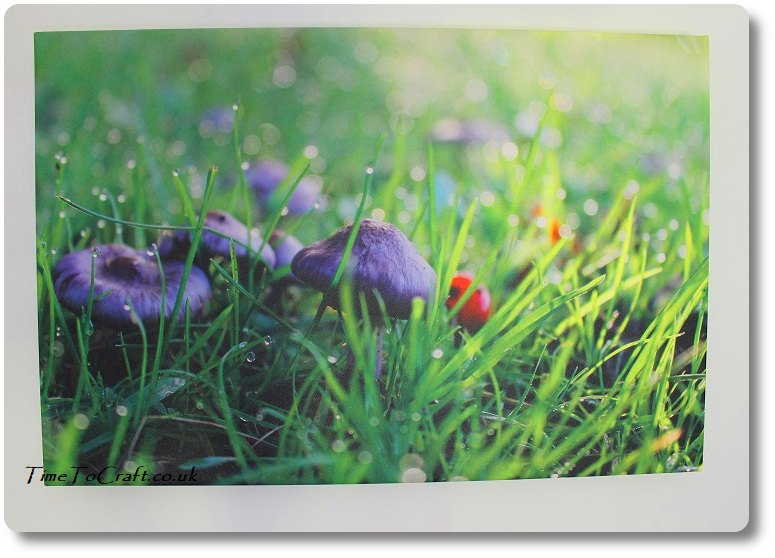 ---
*ad: this is a review post. The canvas was gifted to me by Photowall in exchange for a fair and honest review.
---
This photo was taken back in autumn. If you're a regular reader, it might just ring a bell. It was a frosty morning and I lay down in the grass for a good hour, taking photos of the patch of purple toadstools. They'd appeared in the garden almost overnight. I revelled in the changing light, as the sun came up, capturing the subtle changes. Sparkling water droplets and the burst of colour. I was happy with the results. Plus I'd taken an hour to myself. It felt indulgent.
When Photowall, who produce custom wallpaper and prints, approached me to review one of their products, this photo was the first I thought of using. They have an amazing, large collection of images that you can use, instead of your own. All grouped in themes, such as nature, vintage, maps, transport, sport. If there's not at least one image, that jumps out and sings to you, then call me surprised. It really is a fabulous collection.
They also do wallpaper and posters.
I wanted to test out how one of my photos would look on canvas. I was interested to see how true the colour would feel and also the sharpness.
It was really easy to order. You upload a photo to their website and it steps you through, finding the right size for your photo and its resolution. I went for a frameless print, as I love the way the image can be wrapped around the sides, but you can opt for framed.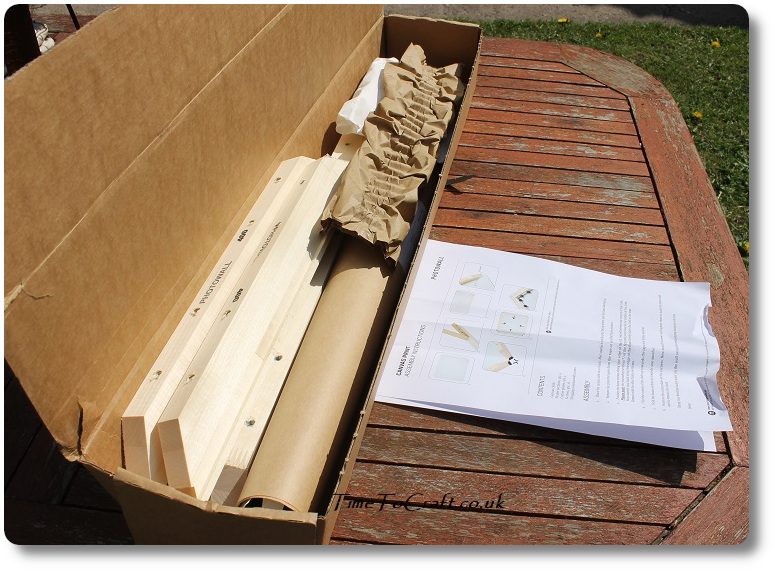 I pressed go before 9am. By lunchtime, the next day, the package had arrived from Sweden. I don't know if I hit a sweet moment, but seeing as there is a pandemic on the go, I thought it would take longer than the 1-2 working days.
It arrives as a kit, but don't be put off. It is really easy to put together. Rip off the adhesive strip cover and line it up. Even the screws don't need a screwdriver. It really is easy. I was surprised. It took less than five minutes. Everything you need comes in the box. Including a hook, screw and wall plug to hang it. (Obviously, you'll need a drill and screwdriver of your own for that bit, but you would for any picture.)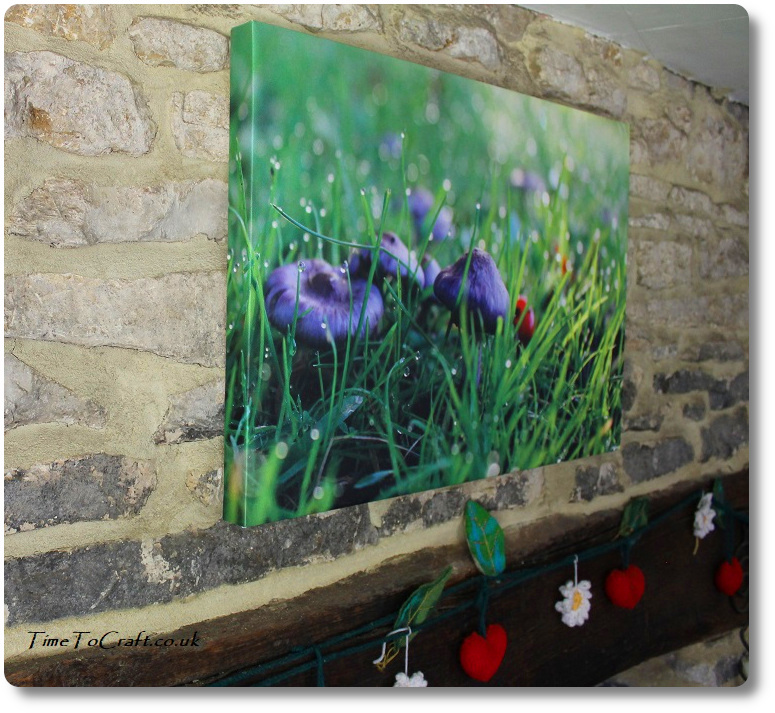 So how did it look? I know this photo well. My eyes instantly jump to the parts that should be in focus, bright with light and saturated in colour. Part of me worried that it would not scale up and might lose its intensity.
I unrolled the canvas, holding my breath.
It worked. It really did. The colours are strong. The texture of the toadstools is there and the light on the drops sparkle. The canvas gives it a matt surface, as expected. I am happy as a sand boy. It was far easier to order than I imagined.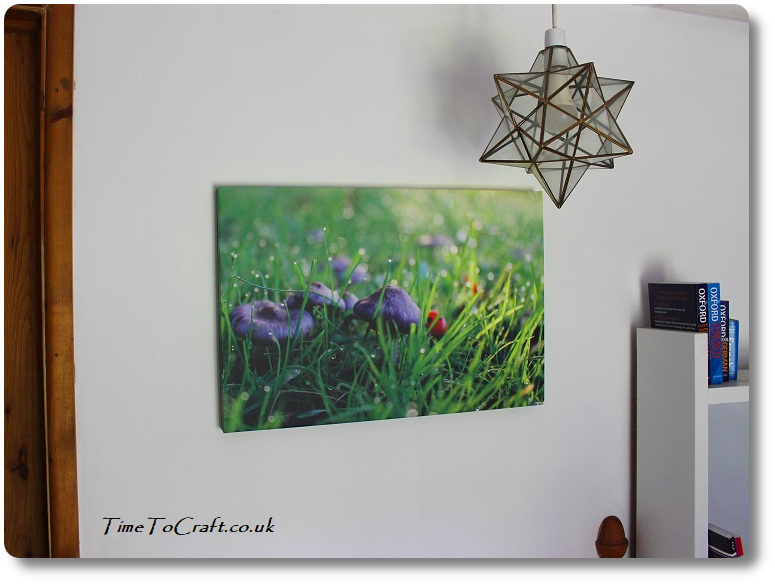 I'm going to hang it at the top of the stairs. It looks better against the white wall than the stone around our inglenook. I'll be able to see it every morning, as I start the day. Certainly a wonderful way to remind me of my indulgent, stolen hour, back last year.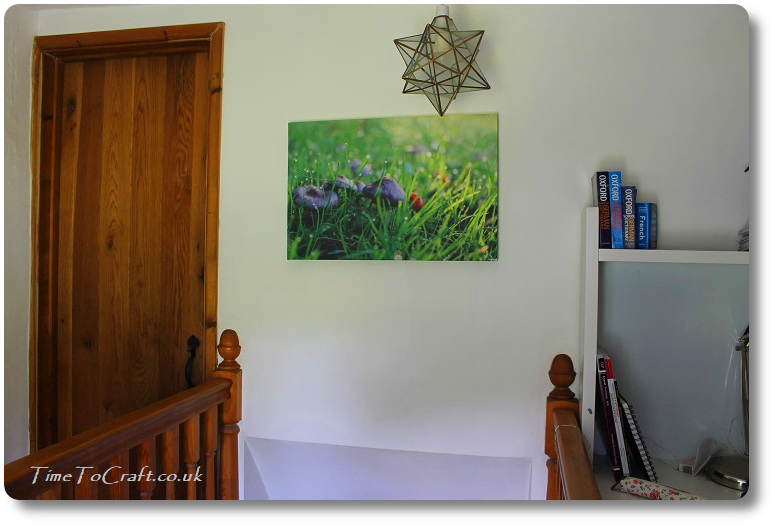 Now I've seen the results, I'm planning on ordering another print. I feel confident that a photo of Hero, the hound, would show his fur texture. I love being able to use my own photo. Receiving this one, certainly cheered me up during the current lockdown.
If you fancy livening up a space on your wall, at the moment, or maybe sending one as a present, Photowall have given me a discount code to share with you timetocraft25 which will give you a 25% discount. It's valid until June 20th 2020. The price for a canvas starts at £38 and posters are from £22. Either use your own photo or choose one of their fabulous array of images.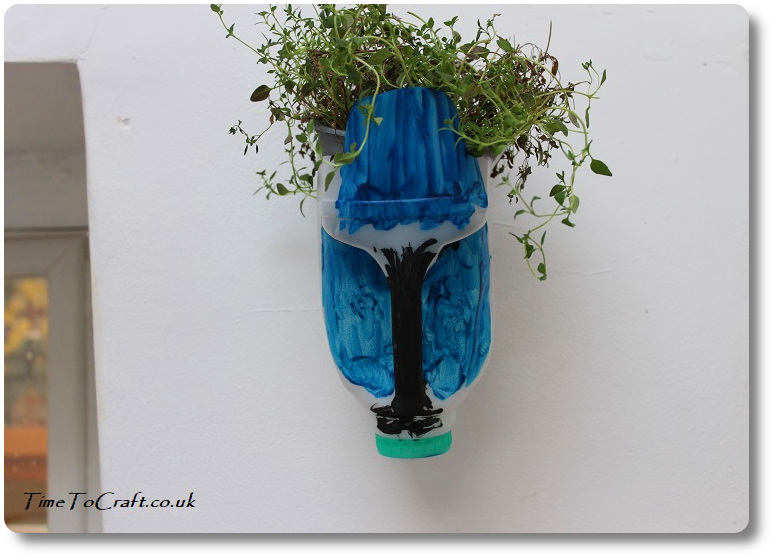 As the children grow older, I'm finding it tougher to find craft projects that they want to join in on. I'm sure I'm not alone. I'm always on the look out for enticing, new craft projects that will tempt them away from screen time, in particular. They also begin to suffer from the "what if it is not perfect" syndrome. I still believe that, as teens and tweens, they need the hands-on creative time. Just as much as younger children do. Projects that have no right or wrong way of doing them.
When I was contacted by Penguin Random House about a new book called Quick Crafts, my ears definitely pricked up. A book that encourages  the "just have a go" approach and the joy of creating rather than expecting perfection. The cherry on the top was that the craft projects are designed to be played with after they are made. Make your own toys, in other words. I feel the author Emma Scott-Child and I would be best friends. She has the same approach to creativity as I do, judging by this book.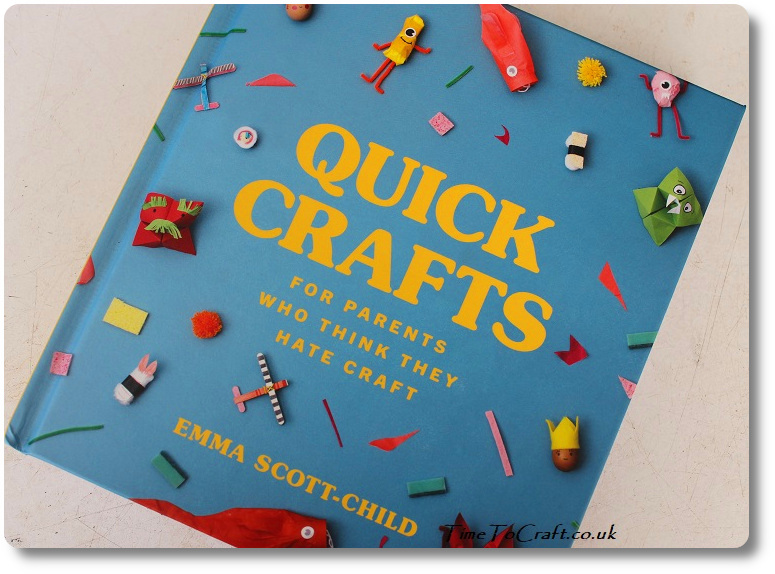 For those of you who are not so keen on crafting, then this book is aimed at you. Maybe children who prefer not to get overly sticky hands (and hair!) This book needs no special crafting materials or skills. Quick projects using stuff you have around the house. Mostly the items that are destined for the recycling bin. What is not to like?
The craft projects are ones that tweens and younger should have no problem doing, although there are so many good ideas that I can imagine older siblings muscling in on the action, and adding their own creative twist.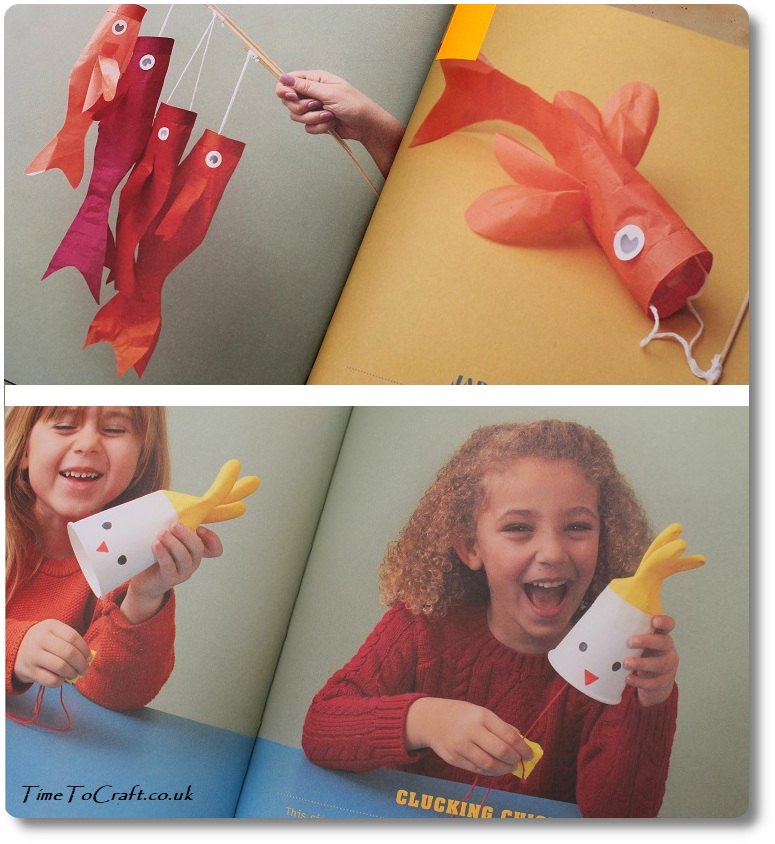 I do think this book is chocka block full of good ideas. I went through my copy, marking lots of projects with orange stick-it notes. Nice twists like the rattle snake, that rattles, and the stink thief which we will definitely be making for their stinky sports trainers over the holidays.
To start with, we chose one project.
I love the idea of recycling a milk carton. I literally had to rummage through our recycling bin. We don't have many of these now. The project called for permanent pen, but we used acrylics paints instead.
I set the materials up outside on the table. Less mess to clear up and lots of fresh air, to boot. The project is a milk bottle baboon. It is a plant holder and uses a grassy plant as the hair. We went for a thyme plant instead, as I had one. Any trailing, bushy plant would work.
The photos in the book made me think of the Pitt Rivers museum in Oxford.  A very theatrical look to them.
Youngest enjoyed making his baboon. We chatted away as he made it. It didn't take him long. A quick craft project that is hung up on the wall now and doing a grand job of holding our herb plant. Most importantly, it reminded him of his creative side and the fun of making something.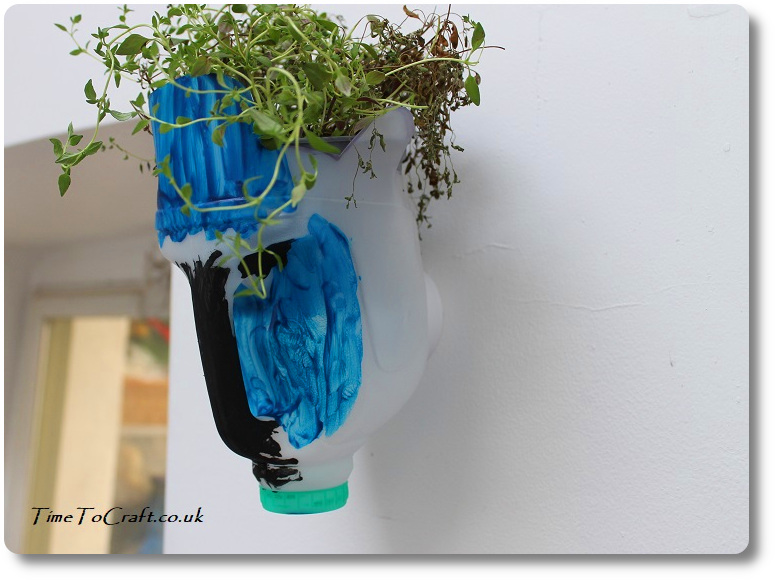 I already have ambitions to add more and make a baboon herb garden, hanging by the kitchen door. Can you imagine? A whole troop. It would be cool.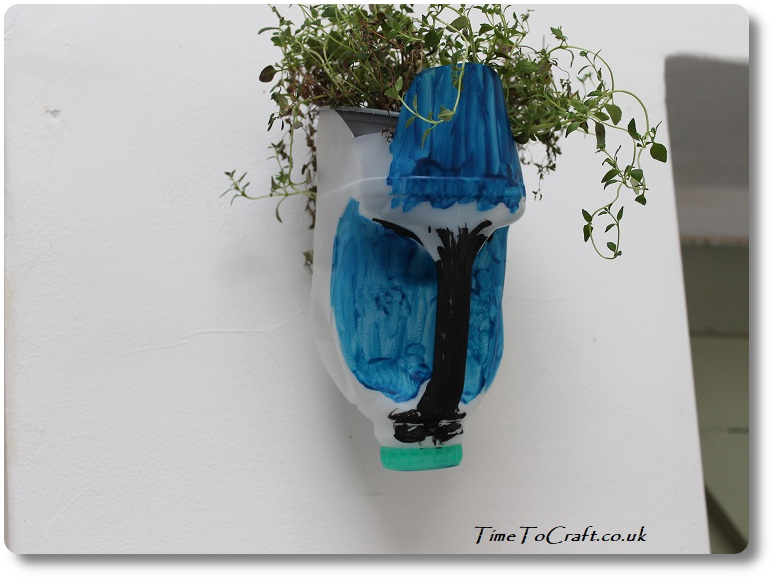 Quick Crafts is out in August. I know I'll be dipping into my copy over the summer holidays, for inexpensive, fun projects to fill the odd half an hour. Recycling as we go.
---
Quick Crafts is out on 8th August. RRP £12.99. Hardback. It has 40 projects, that require no messy painting (unless you want to), no sewing, no special equipment and no glitter.
Disclaimer: I was sent a review copy of Quick Crafts. All views are honest and my own. This post contains an affiliate link, which may generate a payment to me, at no extra cost for you.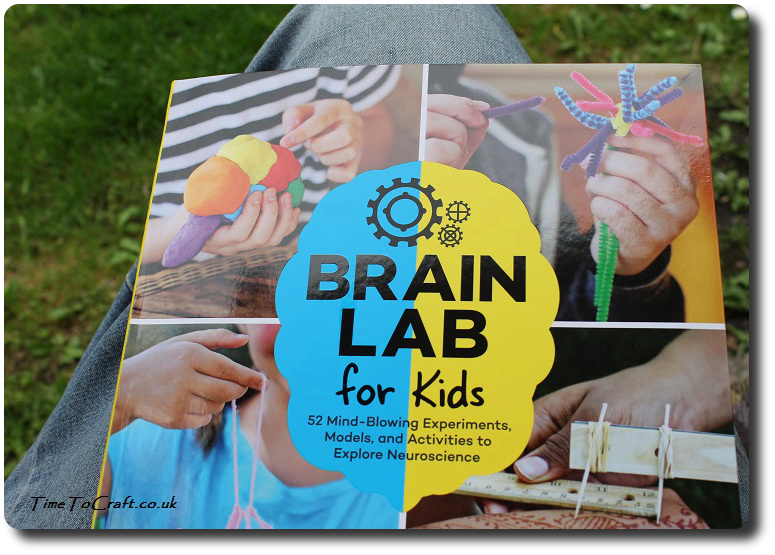 Did you know that "a frog's ear drum is located outside its body behind its eye"?
How about "the human eye weighs about 7.5g"?
I know I'm not the only one who loves facts like these ones. How many of us enjoy sharing newly found snippets of knowledge with our nearest and dearest? Me. Me. Whether they want to hear or not. Yep, me too. I know my children do. If they have a good book, full of facts, there will be a constant chorus of "Did you know…." I love it.
Many moons ago, I did a combined degree in Psychology. At an early age, the subject puzzled my children. They couldn't quite grasp how I could spend three years studying the brain. They were used to the image of the brain as a wrinkly, pulsating blob, usually depicted in a tank, featuring in cartoons and mad scientist programmes. Or hidden, out of sight, in our skulls. It did the thinking.
As they grew and learnt more about science, they gradually understood. It is a strange concept. All your memories, ability to move, perception etc controlled by something that resembles an over large walnut.  A tendency to trick us.
(Plus we use our brain to understand the brain……. Mind blowing.)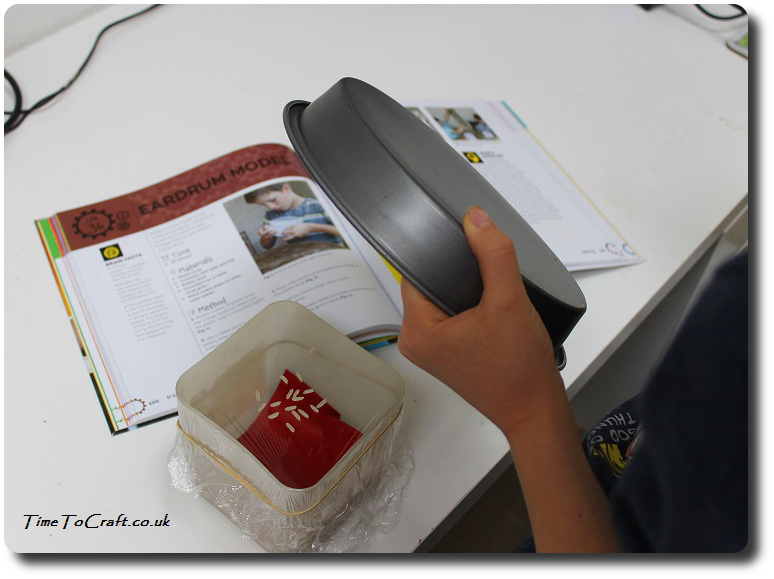 With this thought, I was very excited to discover Brain Lab for Kids. It contains 52 experiments and activities for children to do, exploring the brain function. These are broken down into sub categories of the physical makeup of the brain, perception, movement and memory. Each designed to help understand a little bit more about how the brain works, with extra notes to expand understanding.
I tried out a few of the experiments with my 10 year old son. Setting up was easy for him to follow. We tried the eardrum model first. They suggest using a cookie tray to make a loud noise. We found using a cardboard tube made the rice grains jump more on our eardrum model. For the next stage, he really needed an adult. There are interesting facts and explanations, which we went through together. I think he would have skipped this stage, if I wasn't there.
I can't blame him. So many other enticing experiments and activities to do.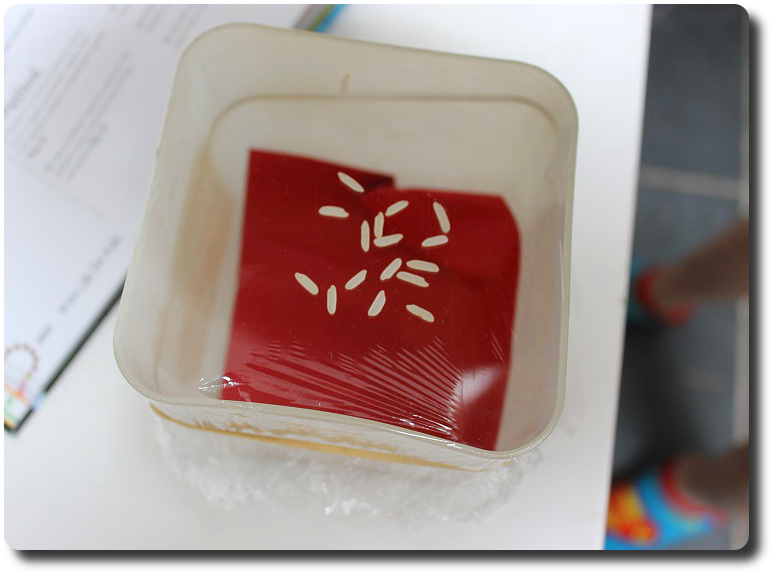 Next we moved on to the Stroop effect. He had fun with this one, as he tested both his sisters too. Basically two lists of colours. First list contains the words written in the corresponding colours. eg red in red ink. The second list uses any colour to write the words, eg the word blue written in green ink.
We timed how long it took to say each list. Not the word, but the colour of the ink used. He recorded each set of times in a table. It was fun and the explanation was clear.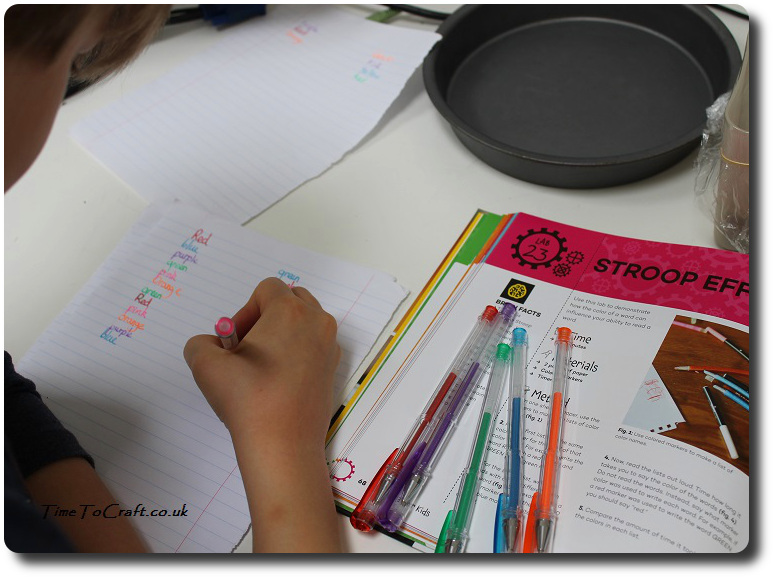 We went on to look at some of the memory and touch experiments too. Also the blind spot experiment. He particularly liked the memory implanting experiment. He found all of it intriguing and I can see us doing more. He is curious.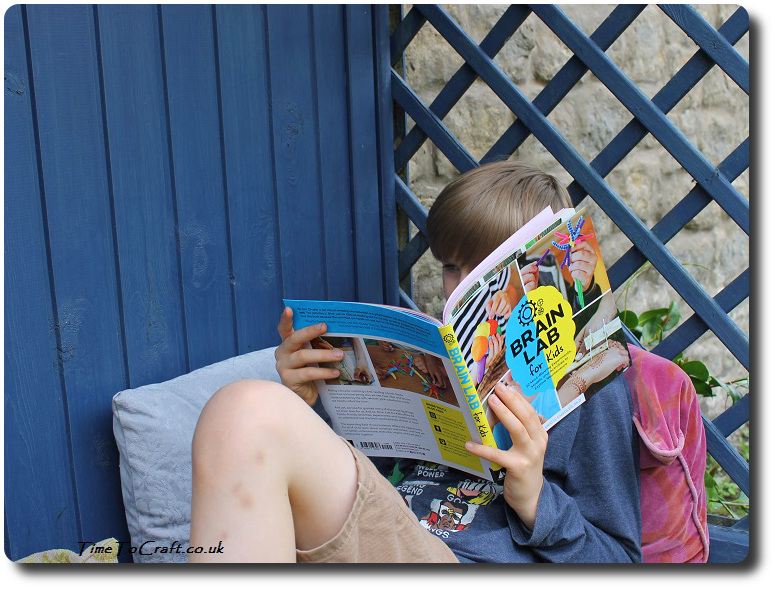 Verdict: We had an enjoyable afternoon, having fun and learning a bit more about the brain. There is so much to do in this book that I can see us spending more afternoons having a go at some of the activities. So often with these books, only a fracture of the activities tempt you to try them. Not this one. I don't think there is one dud in this book.
The experiments and activities were straight forward for my 10 year old to do. The explanations were clear, maybe too lengthy to be called bite-sized which is the format most information is delivered to this age group. An adult is definitely needed.
Age: I think this gives a brilliant introductory to psychology and neuroscience for children. It is targeted at 7 to 11 year olds, but I think this is wrong. Seven year olds will enjoy doing the experiments and models, but I think the explanations are aimed at an older age group. With encouragement my 10 year old took the time to understand. I know my 13 year old daughter would get even more out of this book. Her 15 year old sister is considering studying A level Psychology. I'll be encouraging her to flick through it, especially for the explanations.
I'm sure the book would appeal to 7 to 14 year olds, with an interest in science. It doesn't patronize or try to make jokes. It uses the scientific terms.
Price: £12.99
Hopefully, my youngest understands a little bit more about psychology and how the brain works. I'm looking forward to trying the Benham's disk. Just need to find an old CD and a marble now. Oh, and paint. (edited: we did and it worked. Over on my Instagram grid.)
(*affiliate link included)
---
Disclaimer: I was sent a copy of Brain Labs for Kids from the publisher in exchange for an honest review. I always give my true opinion of the product in reviews.

Photos
There have been cases when people lifted my photos and words, and used them without credit to me or asking permission first. Using them for their own commercial gain. I have now added a level of security to deter people from doing this. Apologies to people who do play nicely. If you would like to use any of my photos, please contact me.
Copyright notice:
All my words and photos are copyrighted to me. They cannot be used for commercial benefit by anyone else. If you would like to use any of them, then please ask me first and don't just take. Written permission only. Don't pass my words, photos or ideas off as your own. It's not nice.
Cookie Policy
Our web pages do not use cookies however this website uses Google Analytics, a web analytics service provided by Google, Inc. Google Analytics uses cookies to help us analyse how people use our site. The use of cookies by Google Analytics is subject to change.