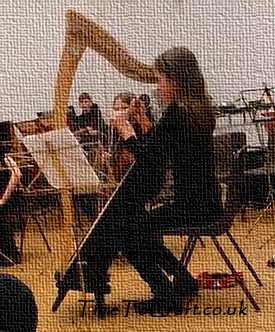 Standing in the playground this week, a friend asked me, if I was ever fed up with lugging my daughter's harp around. In all fairness this is a question that people have been asking frequently over the last few years. I must make it look like a trial. The answer I give has been the same each and every time. No. I love hearing her play. In a way, it's more than that. I love hearing her improve in her playing and grow in confidence. Seeing her on this journey. It makes it worth the effort.
Yesterday, I listened to her play in a concert. The first time in front of people she doesn't know. She was the first to play. As the audience came in, she sat ready on the stage, with an air of calmness and tranquility that radiated out. Smiling to the few that she did know.
I was amazed. Half an hour before, she was telling me that she didn't want to do it. Not ever. It took all my parenting skills, and a little bit more, to encourage her to go for it. Sitting in the audience later that evening, I watched the same girl, on stage. Playing her pieces with no notable mistakes. And smiling. Nodding to bring in the other musicians, at the right time. Seemingly full of confidence and very capable.
Also in the concert, my other daughter sang as part of her choir. It's the third time she's performed in this concert. She was less nervous and I could hear her voice. A first. She also smiled. Another first. When I told her that I was pleased to see her obviously enjoying herself, she let on that she'd taken advice from a friend. Ah. And what advise was this? To imagine the audience were chickens, except she decided on another image. Goofy dogs. Oh. I think that would've made me smile too.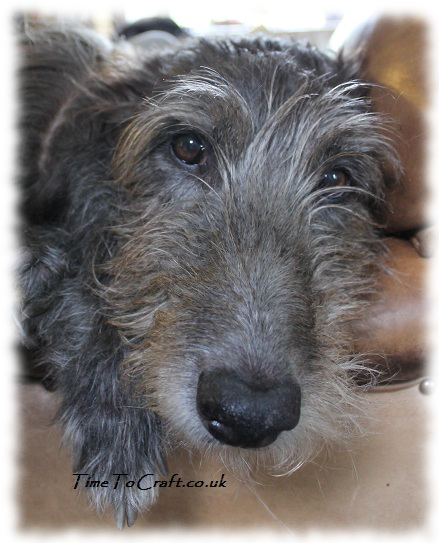 "Not sure where you got that idea from."
I have never had a problem standing on stage, in front of people, performing or talking. Up to this point, I feared I had only passed on this gene to my son. It seems that deep down, both the girls can do it. They may just not seek it out, but both have found ways to succeed. I'm pleased, proud and very relieved.
So to my friend, and any future enquirer, I can assure you that I don't mind transporting her harp, or getting any of the children to their rehearsals and events. Not when I can see them grow. Although, I have suggested to my son that he might want to take up the trumpet, instead of his dream to learn the drums. Either that, or they had better be supplied with wheels.