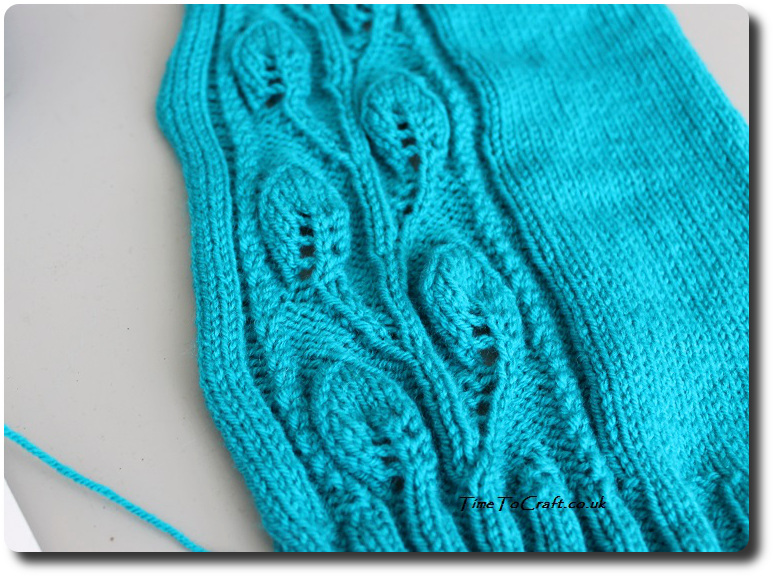 Happy Wednesday! Mid way through half term already. Someone, please pass me the slow-down controls. I have so many items on my half-term list that I'm never going to fit it all in. I purposely kept the week quiet, as this holiday is only a quick respite before we, and it does feel like "we", plunge head first back into the exam schedule. Eldest is officially on study leave now, which will take some getting used to. "Are you still here? Haven't you got a school to go to? (I'm secretly looking forward to it)

Anyway a list of "-ing" is due. My projects take so long to grow that there is only one finished one to show.
Sewing
I finished sewing my beetle blouse and wore it out this weekend. Very comfortable to wear. I do love this sewing pattern. Easy to make and easy to wear. What could be more perfect?> Continue reading →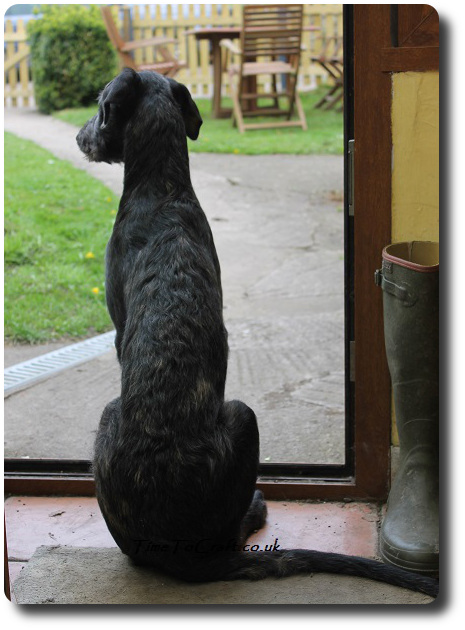 A good friend once told me, that you should never bake a cake if your heart wasn't in it. Or was it baking bread? Maybe it was baking in general. She didn't mean it as a metphor. No. As proof, she held up a flatish looking, culinary offering on a plate, for me to see. In her case, it was quite literal, but I do believe that it is true beyond baking too. Without love and intent, you may as well go home. (last part not meant literally)
This week, I have focussed on living life with intent.
Spring is a change of gear. One moment you're snug in front of the fire by 6pm, having raised the drawbridge and called it a day.  Next you're feverishly making the most of the lengthening days, pushing seeds into pots, clearing the winter garden debris and heading out for evening get togethers.
We've reached that stage. The rhythm of spring has kicked in again.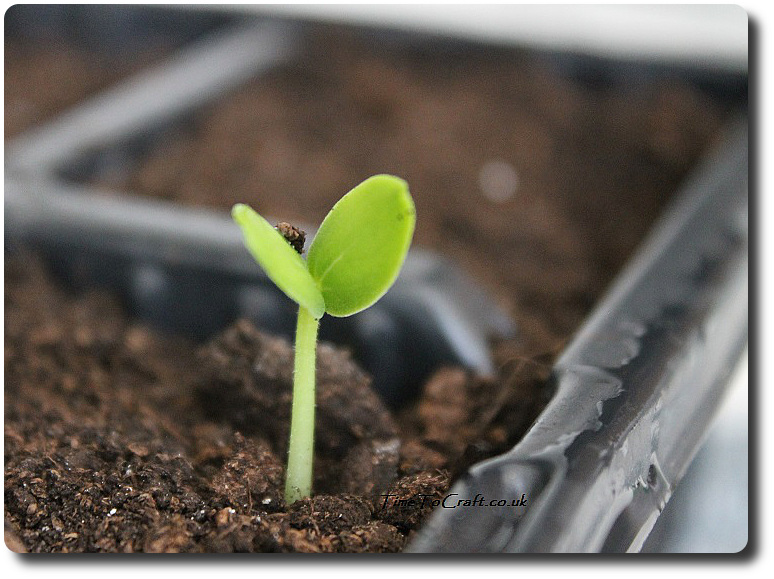 This week, I've tried to stop and be there. Making each movement count, even if it is only for a moment. Not just being swept along by it all. Continue reading →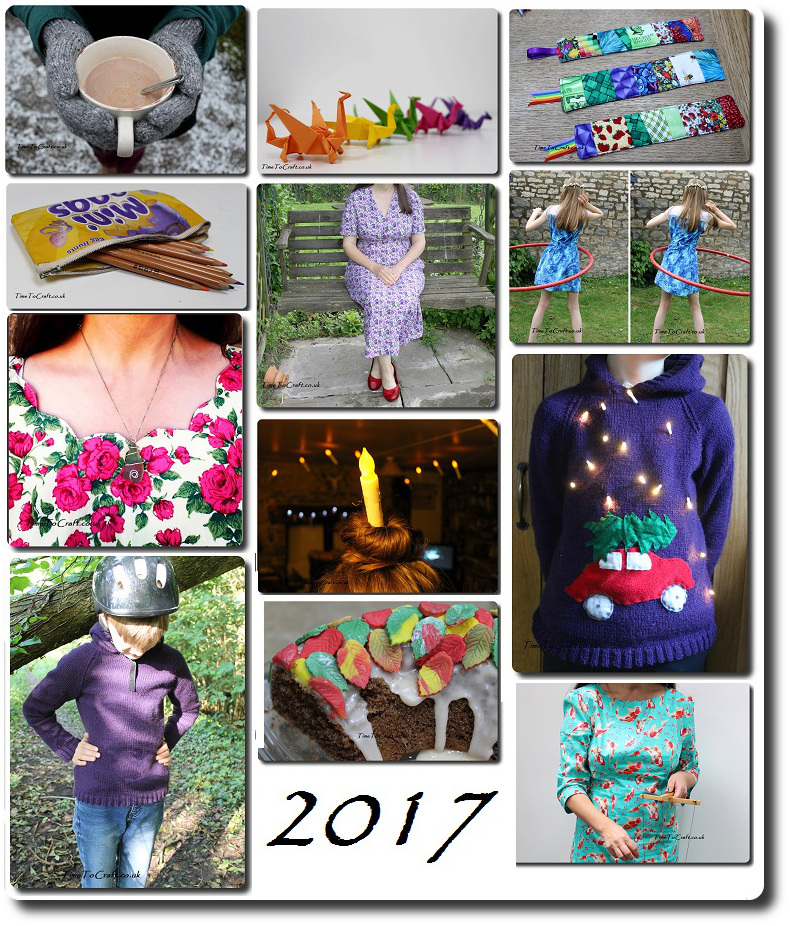 If 2017 was a suitcase, it would be a slightly battered, bulging, soft-sided type, covered in travel stickers. Despite folding everything up neatly inside, it would undoubtedly be dome shaped, as I tried my darndest to zip it up. Morphing from box to sphere, somewhere around May.
Creatively, it has probably been my best year for a while. I've sewn more dresses, knitted a few essentials and somehow conjured up amazing, creative and magical fun for family celebrations. I bought less and dug more into my stash of craft materials. I need to continue reducing my collection in 2018. I'm particularly proud of the recycled pieces I've made this year. Another theme I want to build on in the new year.
I've also enjoyed rediscovering my old Singer sewing machine. Although it's slower to complete a project, it's quiet and precise, and I can use it anywhere. I'll admit, I do get a bit of a kick producing something on it. Machine finish, but hand powered.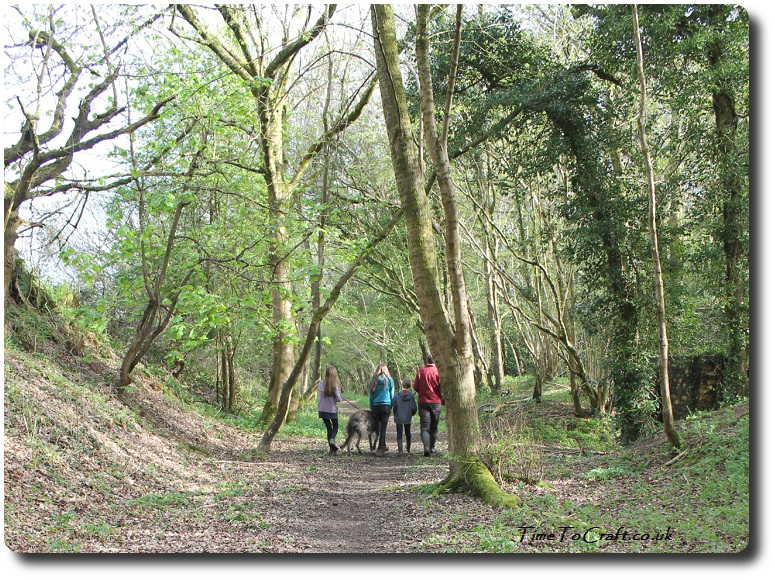 Photos
There have been cases when people lifted my photos and words, and used them without credit to me or asking permission first. Using them for their own commercial gain. I have now added a level of security to deter people from doing this. Apologies to people who do play nicely. If you would like to use any of my photos, please contact me.
Copyright notice:
All my words and photos are copyrighted to me. They cannot be used for commercial benefit by anyone else. If you would like to use any of them, then please ask me first and don't just take. Written permission only. Don't pass my words, photos or ideas off as your own. It's not nice.
Cookie Policy
Our web pages do not use cookies however this website uses Google Analytics, a web analytics service provided by Google, Inc. Google Analytics uses cookies to help us analyse how people use our site. The use of cookies by Google Analytics is subject to change.