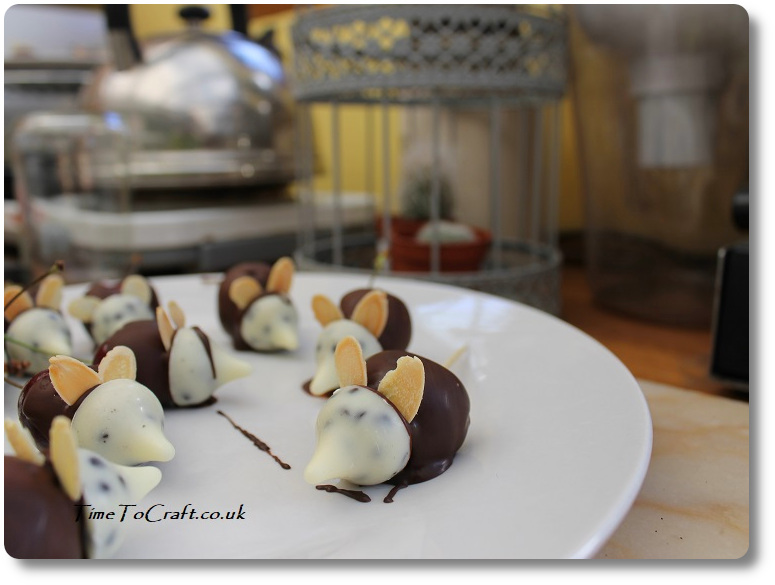 I'll be honest. I go through stages of being organized and, without a doubt, September is the month of choice. Not surprising really, as the children go back to school, which gives me more time, and, just as crucial, it's all about new. New teachers, new subjects, new interests. The word "new" litters every sentence they utter. I'm surrounded.
This September is no different, so I'm getting organized.
To start with I have been getting my weekday routine set up. I've started to follow a tidying and cleaning routine (again, she cries), so when I sit down to work, there are no nagging things to distract me.
Three weeks ago, I started following the Organised Mum Method (#teamTomm). Simple routine, with reminders on Instagram, and it's working. I'm not someone that generally has a tidy house, but I am loving going into a room and finding it looking presentable. Really makes me smile. The family love it too. It only takes 15 minutes to do the usual daily tidy/cleaning and then 30 minutes a day to target one area, on rotation.
And no cleaning at the weekend. Let's get real. You have got to love a system that gives you the weekend off.
More crafting time for me!
I also organized my eldest Teen's desk. She can now sit there and study. Last couple of nights she's done just that and seems happy with her progress. Success!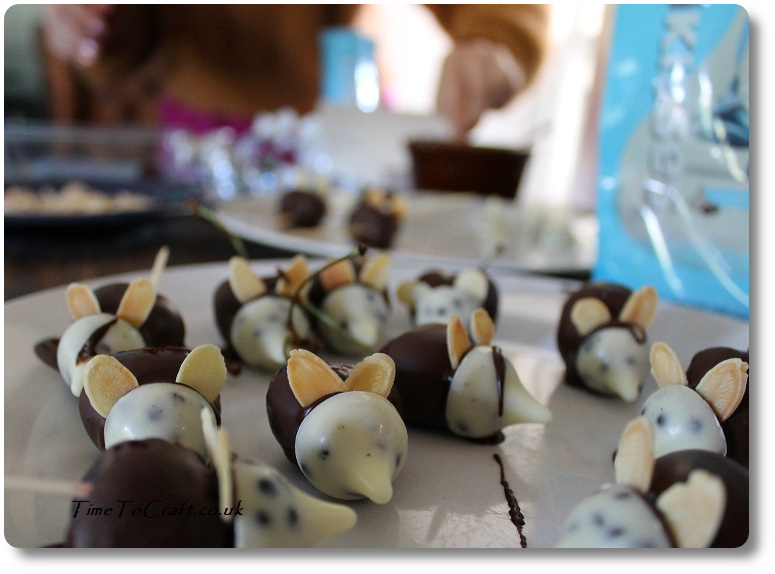 So will it stick, this new routine of mine? I know why I usually fail to keep my organization vibe going once September slips by. I set myself unrealistic targets. I feel the fail. Once that happens, it's easy to let one day missed turn into a week, and then more, until it drizzles out completely. I'm pretty sure I'm not alone.
The penny has dropped that I must stop beating myself up about not crossing everything off my to-do list. Or lifting the same items from today's list to tomorrow's and then the next. It's not about doing it all, but doing my best.
Lists are there to help me, not to rule me.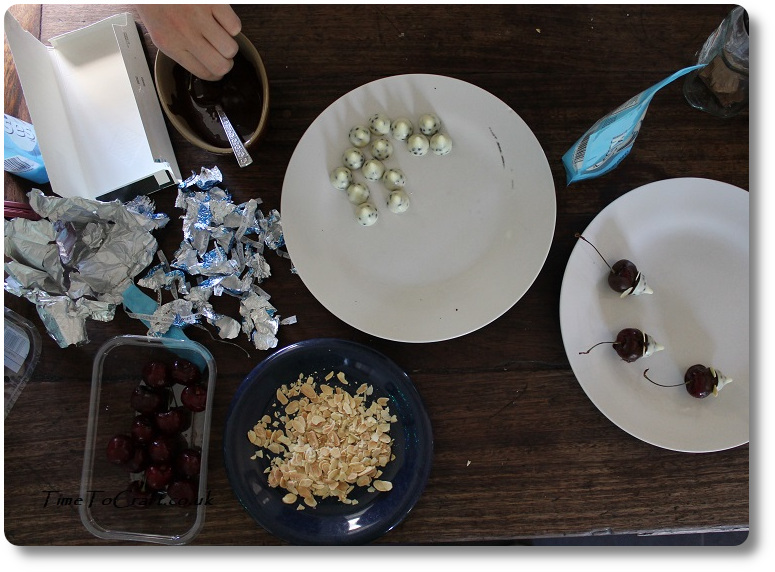 Now the wonderful thing about getting organized is that I have extra pockets of time to spend in different ways.  My week has not been all about cleaning or list making. No. It's been about me having room and time to do the things I really love doing. More time to read, knit and spend time with my family.
Three wins from this week:
I tend to read while waiting in the car for one of my children, and also last thing at night. I've won myself some extra time this week and finished my book "The Memory Keeper's Daughter". It is slow, but captivating. Real struggles and emotional turmoil. Glad I read it. Now for the next. Any suggestions?
At the weekend, we went out as a family to the small, independent cinema in Wells to see  Jack Black in "The House with a Clock in Its Walls." A fun film. Thank you, organized-me.
Also with my extra time and organization at its peak, I spent a happy time making chocolate cherry mice after school, with my middle teen. Partly helped by me working my lists and adding the ingredients to my shop last week. It is quick and everyone loves them. Unorganized-me hardly recognizes herself.
Dead easy to make.
Chocolate cherry mice
Ingredients:
small punnet of fresh cherries, preferably with stalks
100g dark chocolate
pack of Hershey Kisses (I found them in Waitrose)
handful of toasted almond flakes
cocktail sticks (if cherries are missing stalks)
How to make:
1. Melt the chocolate in a small bowl in the microwave until it runny.
2. Unwrap enough Hershey Kisses, so you have one for every cherry.
3. Hold the cherry by the stalk (or cocktail stick) and dip it into the chocolate until the cherry is covered.
4. Push the flat end of the Kiss onto the cherry to make the head, and put the mouse on a plate.
5. Slip two almond flakes between the Kiss and the cherry, to make ears.
6. Leave to set.
Eat and enjoy. If these are to be kept a while, then store them in the fridge, but only for a few days. Not that I would know. These pesky mice were gone in two seconds flat.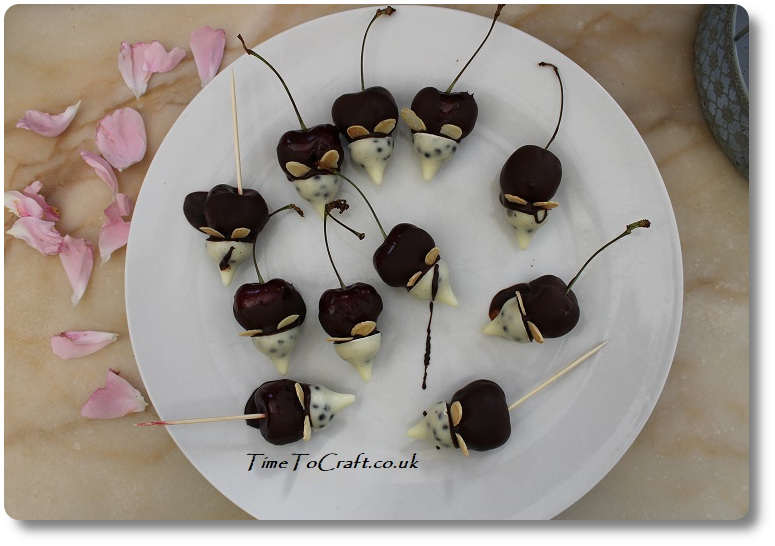 I am so enjoying the extra time and space to do what I love to do. A little bit of organization and I can have that time. Joining in with #wotw with my word organized.
It would be so easy to pass this week off as frustrating. I had plans. Life bites, and I had to strike each one off the calendar, but I'm not going to focus on that. No point. It's a fool's game to yearn cherryade when your sack is full of lemons. I haven't, but you know what I mean.
Instead, I focused my attention elsewhere. We've brought out the autumn decorations and they are adding a warm glow around the place. Mostly handcrafted items, such as pumpkins and toadstools. Also knitted acorns and bees wax covered autumn leaves. I'd like to make some more to go with them.
I've kept the Halloween ones back until October, which sparked some talk about what we want to do this Halloween. We love to celebrate it in some way. The children thoroughly enjoyed the party we had last year and want to do something similar. They'd like to help set it up, this time. Including the hovering candles, (which is a real relief for me after last year) but also for me to surprise them. Hmm. I'd be lying if I said that I have no ideas. I have enough up my sleeve for several years, I think. The planning is such fun.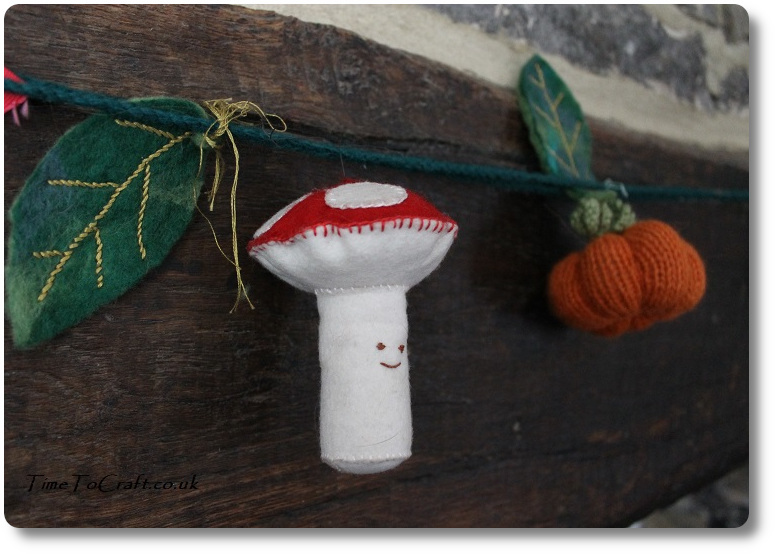 Back to this week. School has taken up a fair amount of time. Eldest has had text books to buy and a timetable to sort out. There were meetings to attend at school, which luckily my husband covered. Usually I go. No bad thing for him to do it for once, although it was a tad frustrating getting everything second hand.
The other two children seem to have settled into the new term with minimal fuss. Youngest has figured out the canteen and classrooms, and made a whole host of friends that I need a white board to keep track of all the names. I've successfully covered four school books in sticky back plastic, so far. No wrinkles. Phew.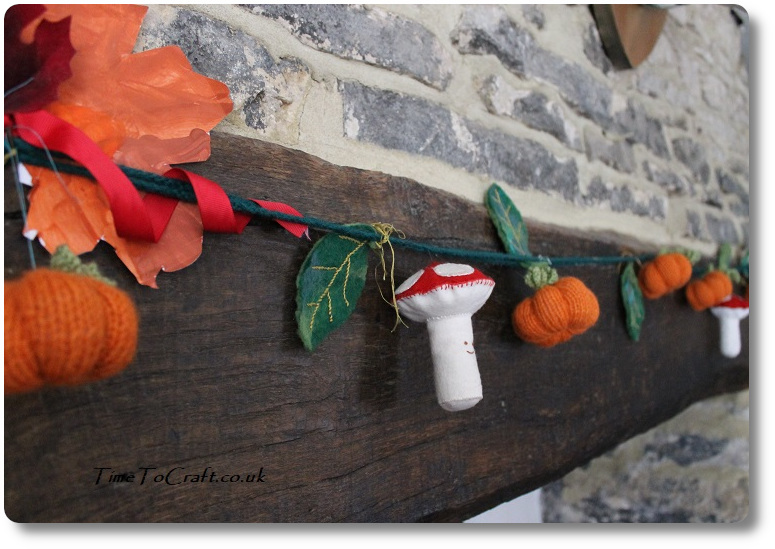 In the kitchen, I've been making apple jelly from our windfalls. Again. Pretty much the story until late November, to be honest. I'm looking forward to turning the Aga back on in the next few weeks, as it's much easier to bake and multitask with.
I've embraced my new cleaning regime. Seems like I'm not alone in upping the cleaning schedule, at the moment. September is a brilliant time, for me, to take on something new. The rest of the family are impressed. I'm enjoying walking into a room and finding order. I still have areas to get under control, but most of the house is looking a lot better. I've reached the point where if people popped in, I wouldn't be embarrassed. What more can I say?
In the evenings, I've been giving myself time to read and knit.
I picked up a copy of the Memory Keeper's Daughter (affiliate link), over the holidays. I'm still getting into it. I'm not sure about it yet. It's a tale which starts with an unforgiveable lie and follows how the characters deal with it. I probably wouldn't have chosen it if it didn't also look at the attitudes to people with Down's Syndrome in the 60s. We'll see how it unfolds. Anyone else read it?
Knitting wise, I've finished the back of my jumper and almost the front. I've surprised myself by going for shorter style jumpers, in the last few months, as I usually wear long ones. A different look for me and I like it.
May need to knit faster as I've not succumbed to putting on the heating yet, but I did give in to the demand for thicker duvets. Tad sad this year as their tie dye duvet covers, the children made this summer, are too small for the bigger duvets. Washed, folded and stored away for next year. The first rise in temperature and I'll have them back on their beds!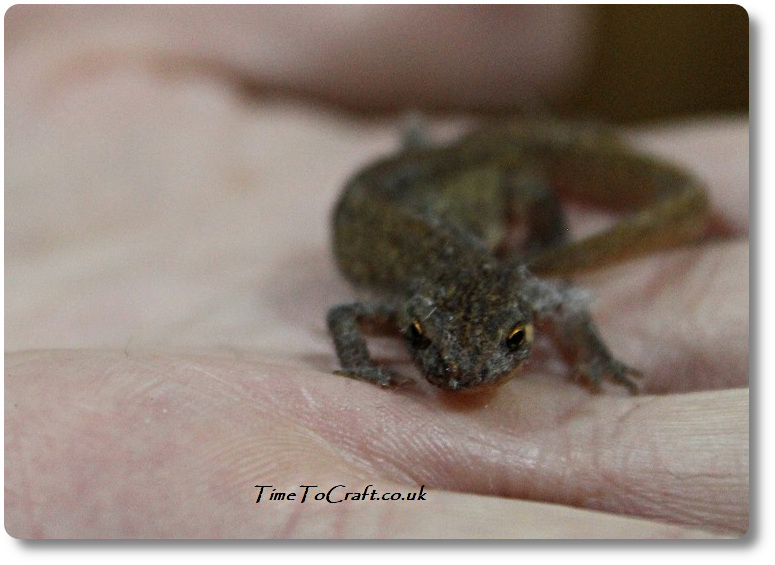 We did have one late night visitor. My husband found him/her in the kitchen before we went to bed one night this week. A smooth newt inspecting my nice clean kitchen floor. A few weeks ago we had a sexton beetle (my new favourite beetle – they are amazing!) sitting comfortably on my sewing room chair. Honestly, I don't know why I go out on nature hunts. I could sit at home and wait for interesting wee beasties to visit me.
So that is my week. I've made progress. I feel more on top of things, which is a great feeling. I have sewing plans this weekend, but I'm sure I won't get away with a whole weekend doing that. I might just make a lemon drizzle cake, in honour of my hypothetical sack of lemons, because, although I don't have a sack of lemons, I do have a bowlful 🙂
Hope you all have a great weekend.
Joining in #wotw with the word progress. What word sums up your week?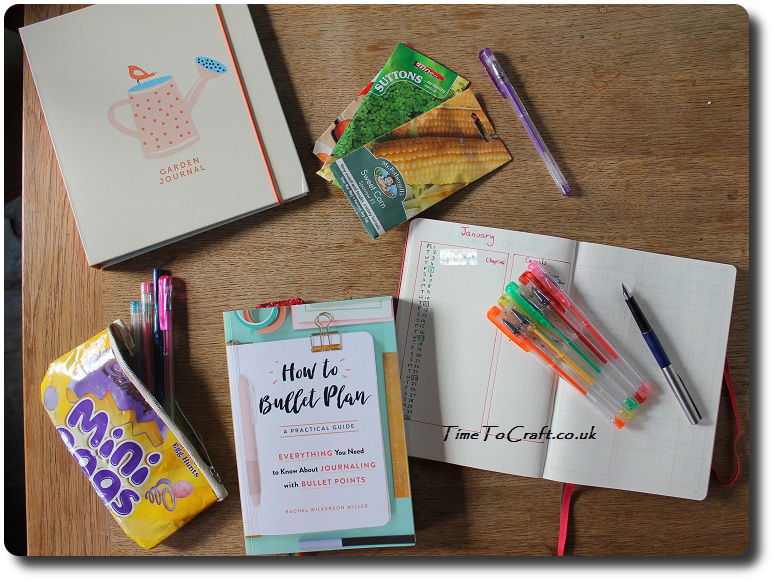 One of my aims this year is to reduce stress and have more time to craft. The two are linked. If my mind is elsewhere, I find I flit between craft projects and finish few. Any project, to be honest. The one way I have found, to reduce my stress, is to plan. Write lists. Dump everything I'm juggling in my head on to paper. Seize back control. I tried the Fly Lady for a few years, which worked well, but I lost the rhythm and could never quite fit back into it.
So this year, I'm giving myself the challenge of Bullet Journalling. I've seen both Jocelyn and Angela, to name but two,  putting planning into action and they have inspired me to try again. Kim's meal planning has been a weekly reminder for me to grab a back of an envelope and plan mine. Now I'm going to put that in my planner too. Everything in one place.
I decided to go the whole hog and buy a Leuchttrum 1917. I've found projects are more likely to succeed for me if I invest something in the beginning. It's how I finally cracked crocheting.
I wasn't meaning to buy a book about it. My children had book tokens burning a hole in their pockets, from Christmas, so we went to Toppings in Bath. I had to fill an eternity while my children chose books, which is when I came across "How to Bullet Plan". I could have researched the subject on the internet, but a book in the hand has worked more efficiently this time. A real time saver.
One of the reasons I liked the bullet journal concept is Continue reading →
Photos
There have been cases when people lifted my photos and words, and used them without credit to me or asking permission first. Using them for their own commercial gain. I have now added a level of security to deter people from doing this. Apologies to people who do play nicely. If you would like to use any of my photos, please contact me.
Copyright notice:
All my words and photos are copyrighted to me. They cannot be used for commercial benefit by anyone else. If you would like to use any of them, then please ask me first and don't just take. Written permission only. Don't pass my words, photos or ideas off as your own. It's not nice.
Cookie Policy
Our web pages do not use cookies however this website uses Google Analytics, a web analytics service provided by Google, Inc. Google Analytics uses cookies to help us analyse how people use our site. The use of cookies by Google Analytics is subject to change.