Marvelous Magnetic Marble Run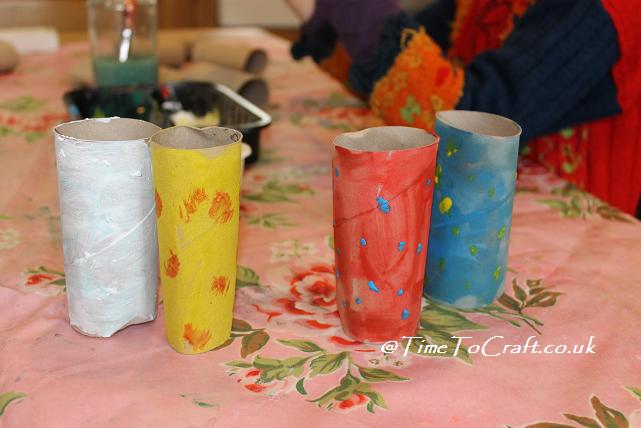 How to make a magnetic marble run
Ingredients: a bagful of toilet roll tubes, paint, a sheet of magnetic circles, a group of enthusiastic children (aged 4, 7 and 9)…oh and a marble!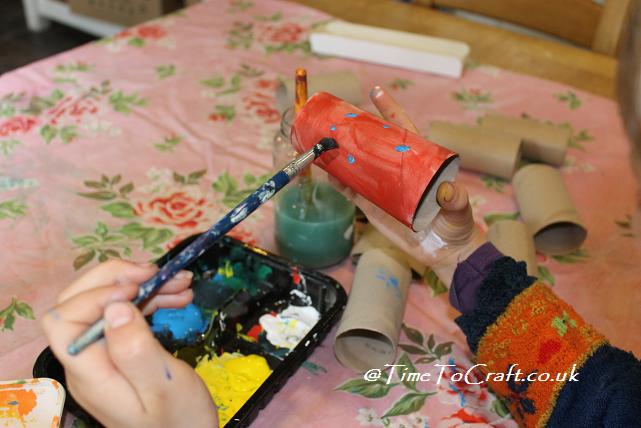 Step one: leave children to paint designs on the tubes. Allow time to dry. (Tubes, hopefully not children.)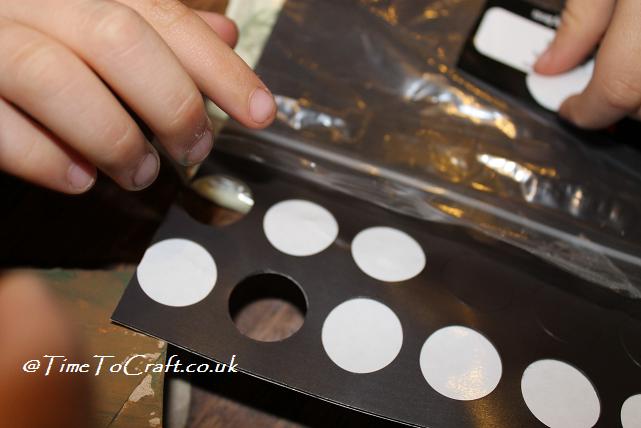 Step 2: Watch children add magnetic circles to the dry tubes.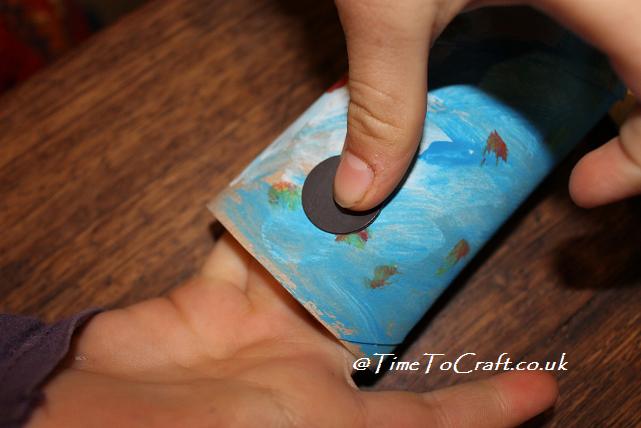 (These circles easily peel off the sheet and they are sticky on one side. No need to wait for glue to dry – remember that enthusiastic children are being used in the manufacturing of the marble run.)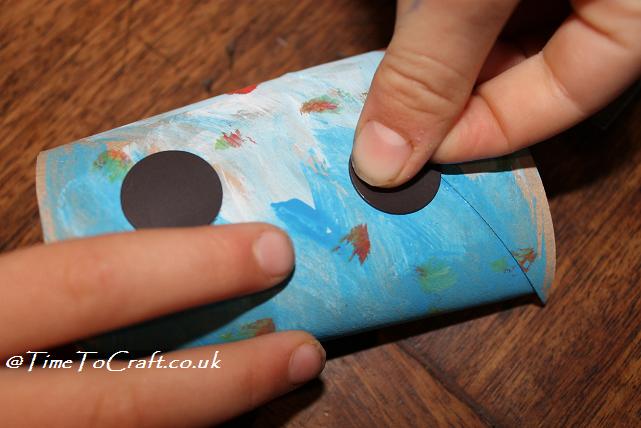 Step 3: Discover that one magnet does not give enough balance when marble is sliding through tube, so subsequent tubes have two magnets. Return to step 2 and retrofit other tubes with another magnet.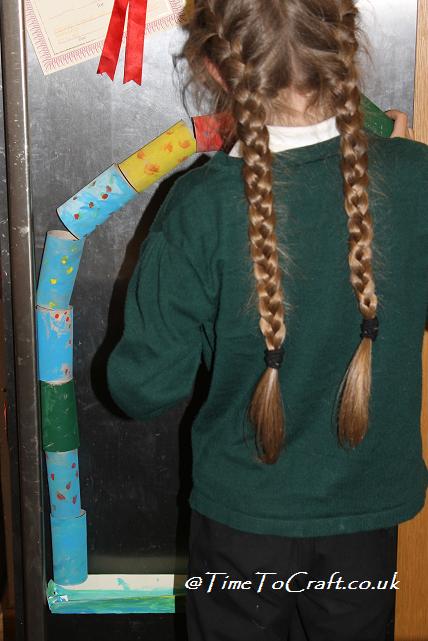 Step 4: Shove all pre-existing magnetic attachments, on fridge door, out of the way. Do not clean fridge door (no one will notice the smudgy finger marks).
Step 5: With the use of the magnetic circles, start arranging painted tubes on fridge door. Careful attention to how the tubes line up with each other.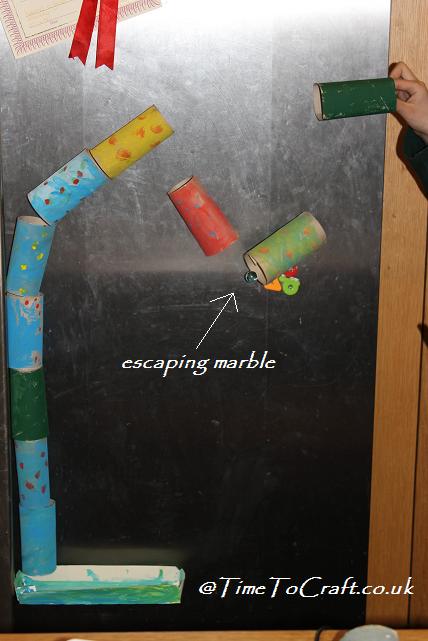 Step 6: Test the marble run. If marble run does not equal perfect and it is not bedtime, then go back to stage 5.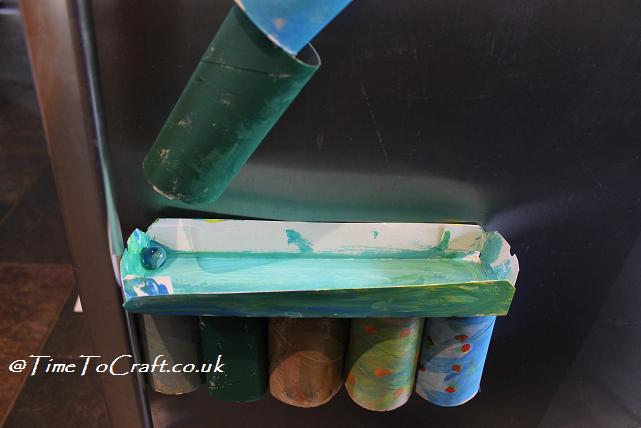 Step 7: ….it is unknown if we will ever reach step 7.
Absolutely loved this activity. So did the children. I let them design and build this totally by themselves. The only limit, apart from be nice to each other, that I gave them was that glue and sticky tape were not to be used.  The run had to be a temporary structure that could be moved to another surface. So no permanent joins.
The children have learnt lots already. In the short time between supper and bed, they got a working run. This morning BL added the tubes under the catching station (which had three magnets) to stop it tilting and the marble escaping. No need for a brother to hold it in place anymore. They have played with the gradients, to alter the acceleration. They've talked about adding alternative routes for the marble. We discussed the weight of the marble and strength of the magnets. We talked about the restraints of the materials available. They will continue to add and learn.
Another successful crafting (and learning) activity!
Other magnetic projects:
Special thanks to Jonathan at First4Magnets who sent us the sheet of magnets. He noticed that we like to craft with magnets. Looking at their website, I had no idea how many different forms and shapes magnets were manufactured. Seriously, I have been living in the dark ages in terms of magnets. I can think of so many crafting and scientific activities that could be enhanced by using the right kind of magnet….
……I foresee more magnet projects!
(Disclaimer: we received a sheet of magnets free of charge, but were not paid in any way or provided with any words for this post.)
Linking up to NutureStore's Paper free art