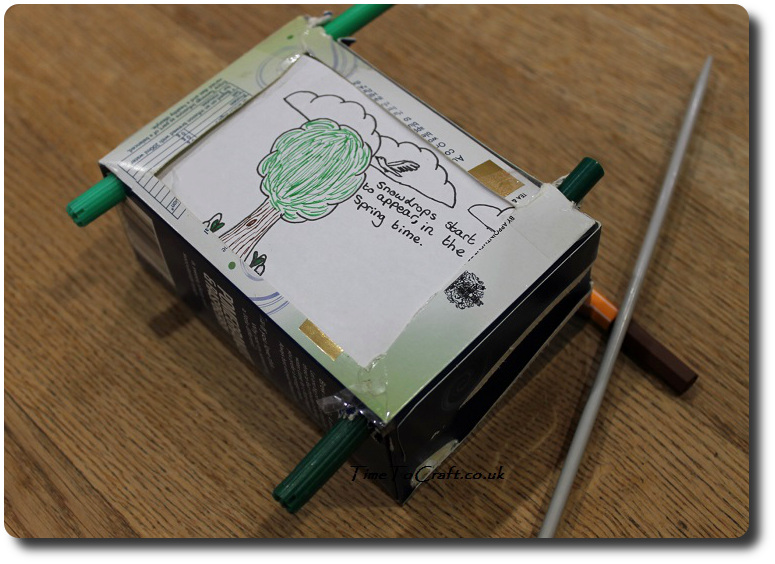 I love this time of year. Here in the northern hemisphere, the days are noticeably getting longer. Everything is beginning to spring. Lambs in the fields. Snowdrops in the hedgerow. More light. Still muddy, but slowly, everything becomes easier. Today marks the mid point between the winter solstice and the spring equinox. Winter turns to spring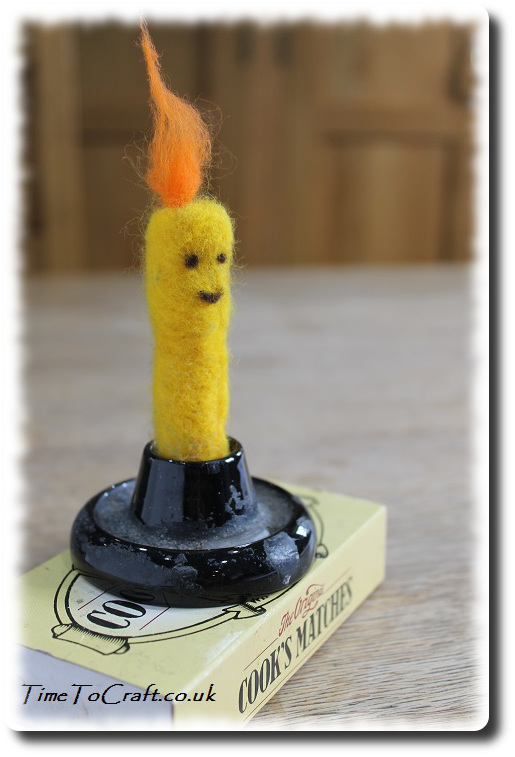 It's no accident that so many different societies choose to celebrate this time of year. Let's face it. Who doesn't like an excuse to celebrate? Especially after dark days and wintery weather. Brr.
Imbolc was yesterday. Candlemas and Groundhog Day are today. There is also the Chinese New Year that started on 28th January. Each one celebrates light and the new growing season, in their own way. So many traditions and myths. I've had a word with our local badger sett and they would prefer if I didn't haul them out to check for their shadow.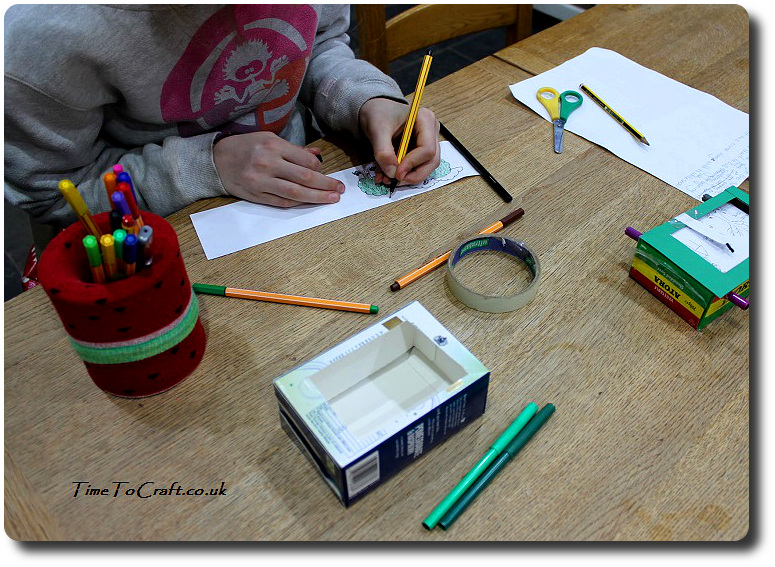 We love to celebrate. We've made candles, cakes and lanterns in past years. How could we resist a craft project to celebrate the season? This year, we are making hand cranked storytelling craft. This is how we did it.
We used a small box, such as one that held tea or matches, or even a toilet tube, and cut out a window in the front.
Next we cut a strip of paper, which is as tall as the window in the box. Drawing a series of pictures, adding words and anything else that helped to tell our story.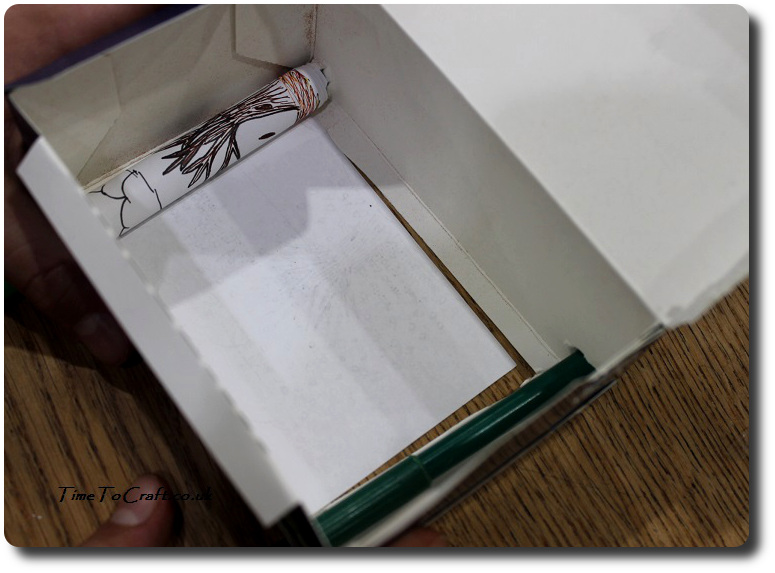 Made four holes. Two in the top and two in the bottom, to put the rods through, which the paper strip rolls around. We used old felt tips, that had run dry, and pushed them through the holes as shown above.
With the pens in place, and using sticky tape, we attached one end of the picture strip to one of the pens. Rolled the paper around the pen, before sticking the other end of the strip to the second pen. Bit fiddly, but we got there in the end.
Carefully twisting the second pen to pull and wrap the paper strip around it. Transferring the paper from one pen to the other. And back again.
So many stories to tell and share. Encouraging children to tell stories. Voicing the tales as well as sharing the pictures.
I made a quick version to show the children, before we started. Not polished, but they got the idea.
Whether you light a candle or make a cake, I hope you find some way to celebrate the change of the season. Where ever you live.
Happy Candlemas/ Imbolc
Linking up to Fiona's #Trash2Treasure linky. Have you been upcycling this month?
---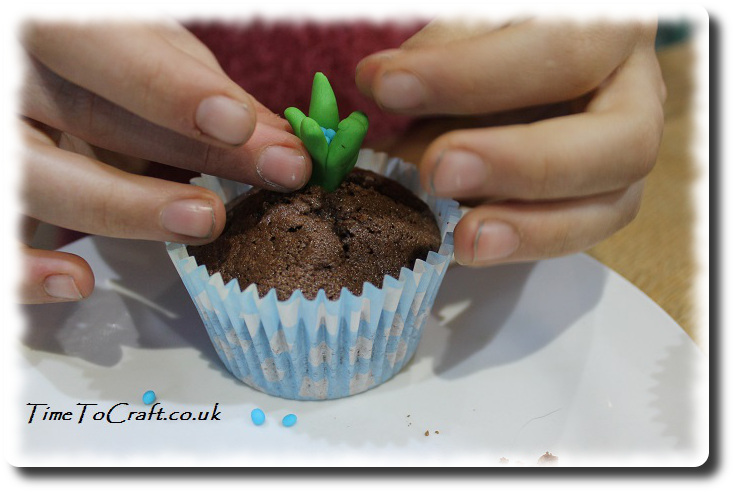 So. I had three activities lined up to celebrate the halfway point of Winter. Hardly surprising that it was the edible one that caught the children's imagination. The one we've done before.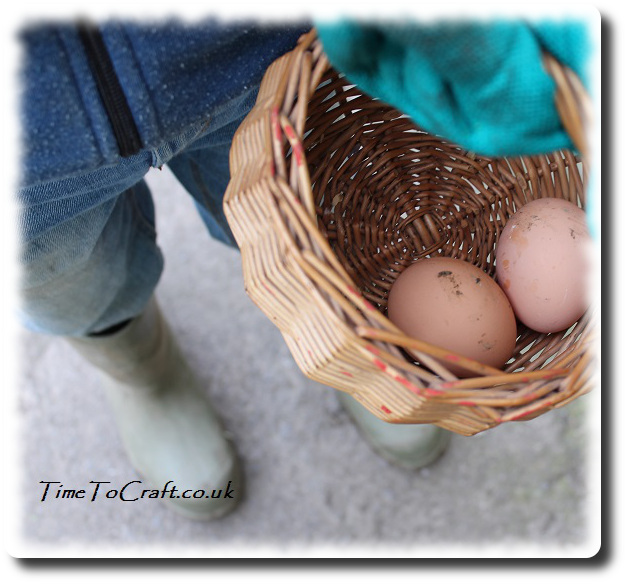 Youngest even rushed out to the hen house to collect the eggs we needed.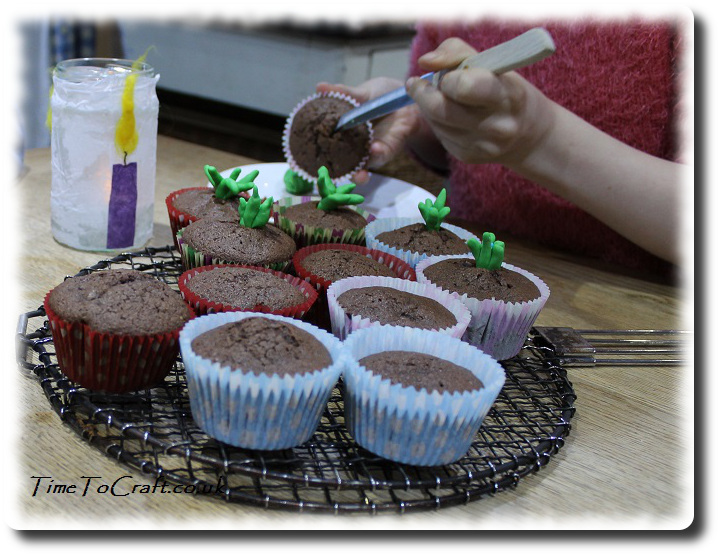 There was talk of finding a little spade to dig out the hole at the top of the cake, ready to plant the sprouting shoots. That would be sweet. Maybe next year.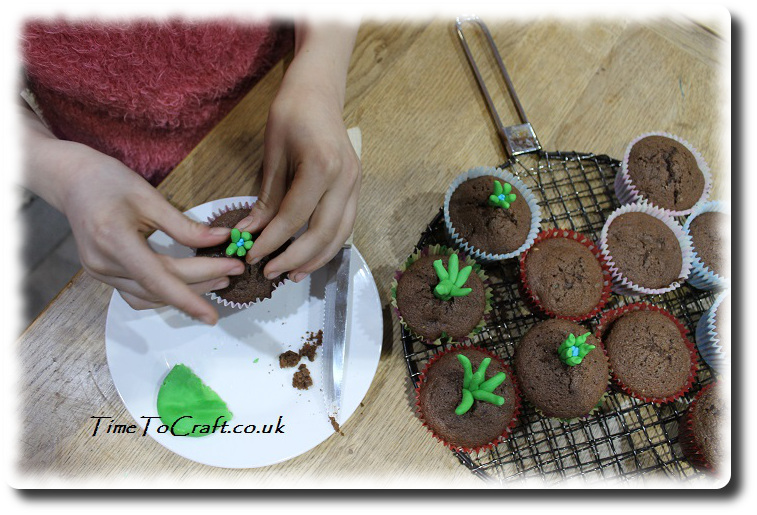 We used my favourite chocolate tray bake recipe and divided it between the muffin cases. I added chocolate chips to act as pretend stones in the cakes. We debated how to make roots. Something to add next year.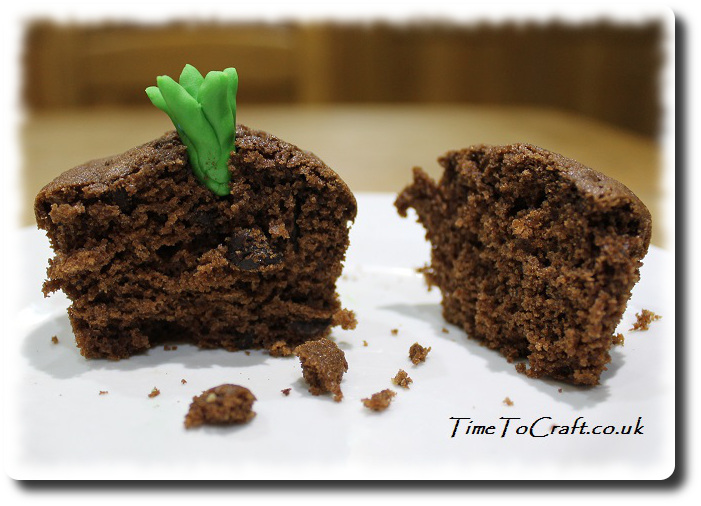 We used a pack of Renshaw icing to create the shoots beginning to burst through the soil. As a sign of the new life. The icing is the real reason the children love this activity. Not only can they have fun modelling it, but sooner or later, they will eat it. A sweet treat.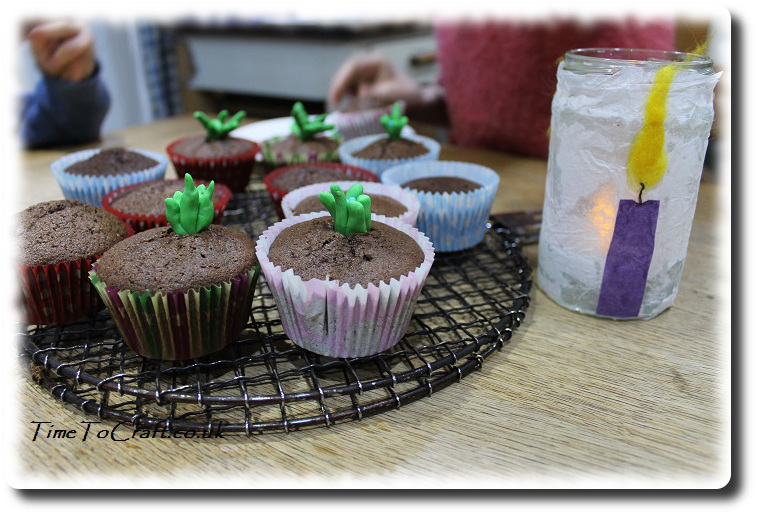 To make a change, we added a small bit of blue to some of the new growth. To give the impression of maybe hyacinth flowers readying to bloom.
A simple activity to celebrate the season, but it always goes down well. We've spotted the snowdrops in bloom along the lane, as we walk to school. This activity gave us a chance to discuss how nature was starting to wake up. Although some still slumbers.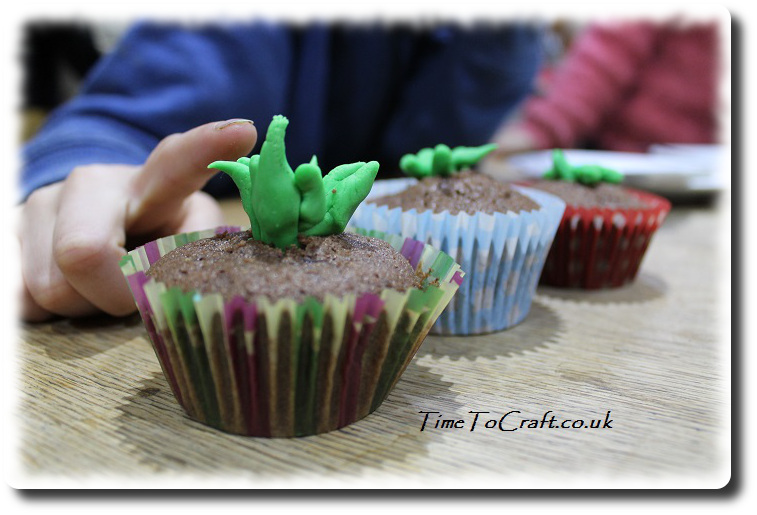 Almost forgot, this one is for you.
Happy Imbolc. Blessings for all. Looking to Candlemas tomorrow and more craft activities. If I can persuade anyone to join in……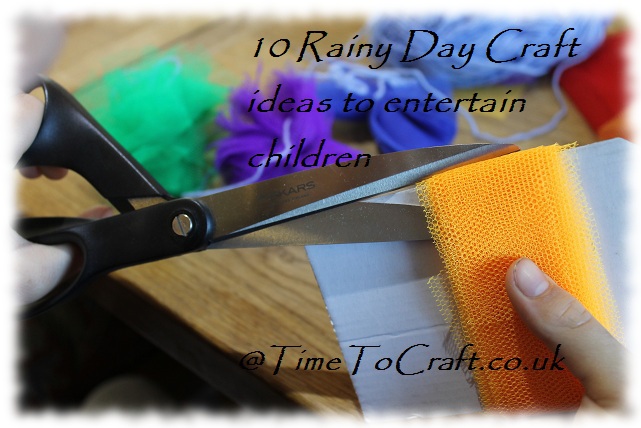 There are two choices for how to entertain the children on a rainy day at this time of year. Either throw on the waterproof gear, go out and enjoy it, or break open the craft materials.
Here are ten of our favourite colourful rainy day craft activities to do with the children: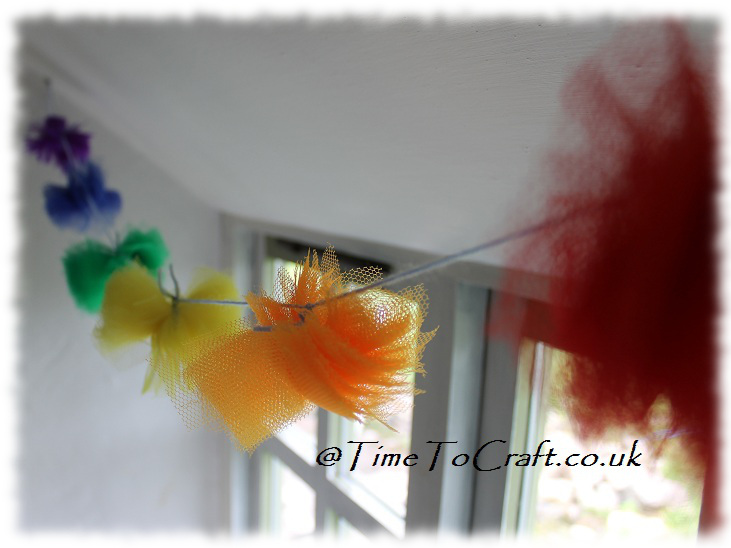 1. Make a fabric pom pom rainbow bunting. We used coloured netting, but any strips of fabric should do.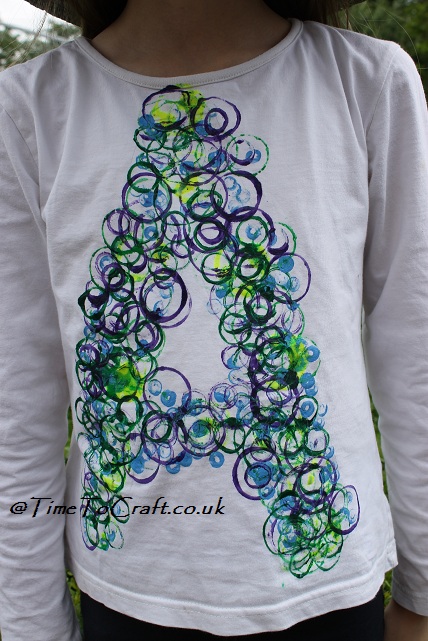 2. Paint a tshirt. Could use an old tshirt or a pre washed new one. We used bottle tops and fabric paint to create a colourful letter on tshirts.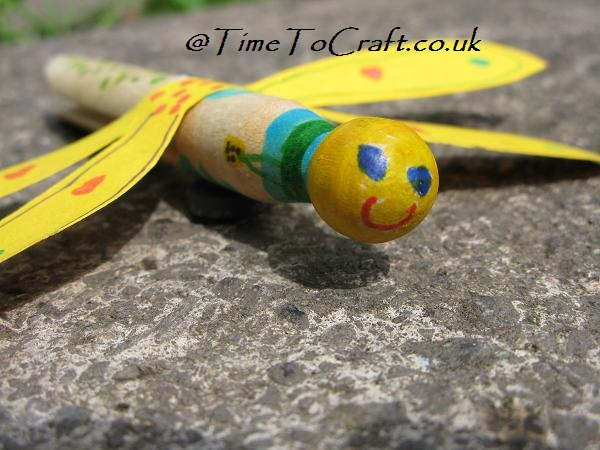 3. Make a mini-beast. We love dragonflies. Used a peg and felt tips to make our own version, which to this day, still live on the fridge, thanks to the magnets attached.
4. Make a graffiti cake. Break out the icing pens and gels. You provide the cake and they provide the enthusiasm.
5. Gather up toilet roll tubes, paints, marbles and magnets to make a magnetic marble run. The more colourful the paint, the better. Hours of fun making and playing.
6. Paint feet or hands and make colourful prints. We made cards ready to send on birthdays.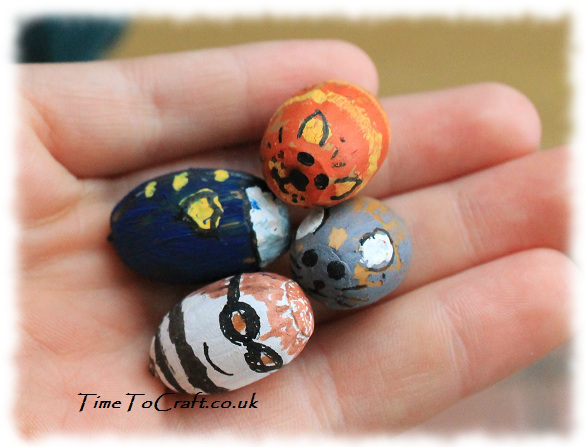 7. Make a cardboard maze and paint some colourful characters to race around it. Ours are made from acorns, but it could be stones or anything that is small enough and round.
8. Have a fish race. Just need paper, felt tips, string and a straw.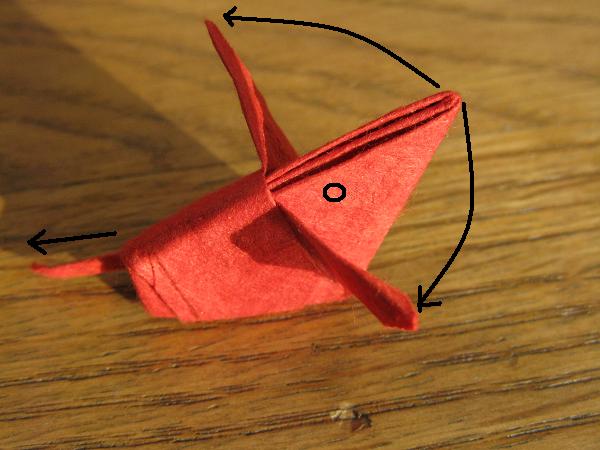 9. Make an army of origami mice. Colourful paper and patience essential.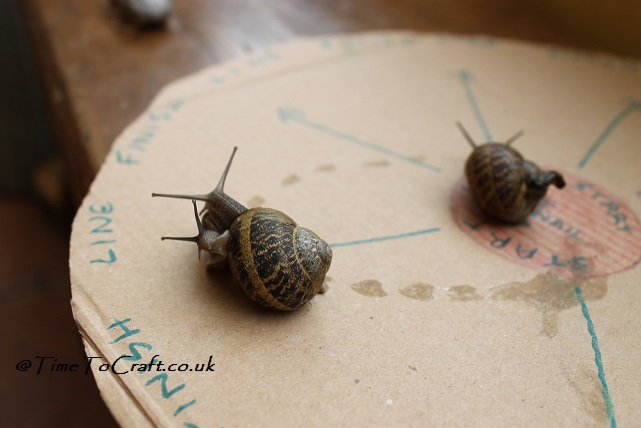 10. Make a circular snail racing board. As colourful as you like, although avoid textured surfaces as snails don't like travelling over them. Easy to find snails on a rainy day. Just remember to return them from where ever you found them.
Hope you found something to brighten up a rainy day. Who knows. It may even scare away the rain clouds. No promises.
Photos
There have been cases when people lifted my photos and words, and used them without credit to me or asking permission first. Using them for their own commercial gain. I have now added a level of security to deter people from doing this. Apologies to people who do play nicely. If you would like to use any of my photos, please contact me.
Copyright notice:
All my words and photos are copyrighted to me. They cannot be used for commercial benefit by anyone else. If you would like to use any of them, then please ask me first and don't just take. Written permission only. Don't pass my words, photos or ideas off as your own. It's not nice.
Cookie Policy
Our web pages do not use cookies however this website uses Google Analytics, a web analytics service provided by Google, Inc. Google Analytics uses cookies to help us analyse how people use our site. The use of cookies by Google Analytics is subject to change.