When it rains, make a rainbow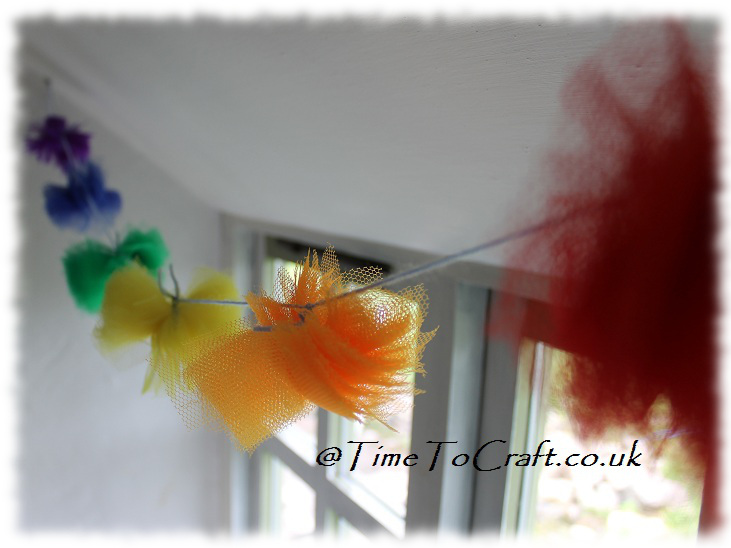 A couple of weeks ago, BL invited a  friend over after school. These playdates tend to go one of two ways. Either all the craft supplies are available and masterpieces are made, or they charge round the garden looking for wildlife. This time the request came in, before the day, that they wanted to craft.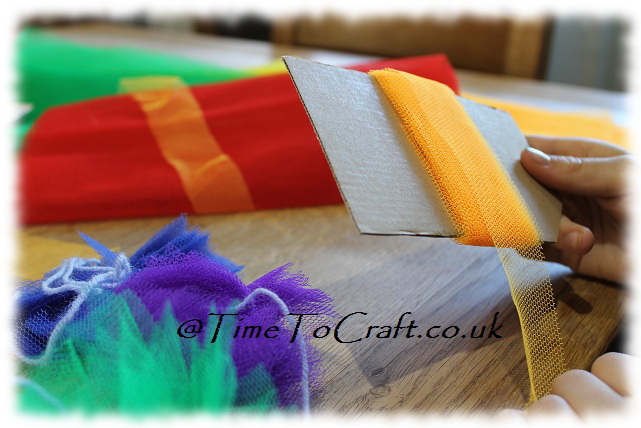 During a brief visit to Pinterest (OK, maybe not brief), I'd spotted snowballs made from netting. Wonderful, except it was Spring/Summer so I knew that I'd use the colourful net left over from the last birthday party.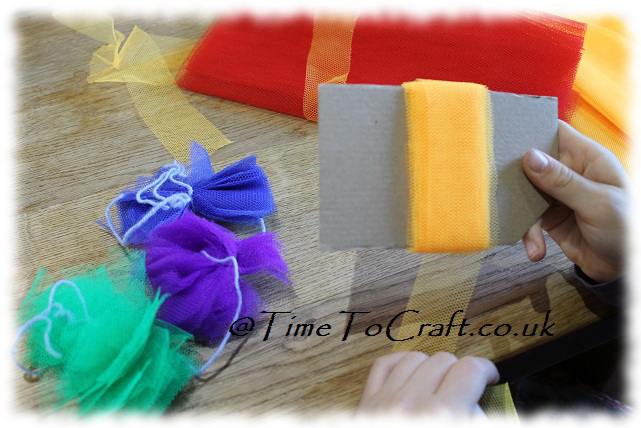 This is a very quick craft activity that would suit a wide age range. I'd cut the strips already to limit waiting time for the children.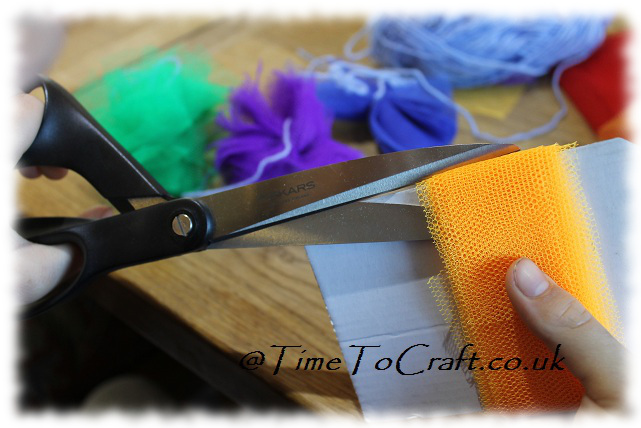 The rainbow pompoms gave them practise wrapping neatly, using the big scissors and tying knots.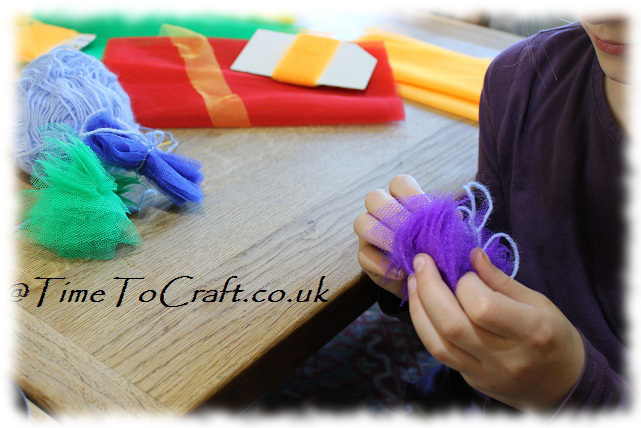 Another chance to practise the order of the colours in a rainbow, as they arranged the pompoms into a garland. The rainbow garlands are now hanging up in their bedroom windows.  Their very own rainbows, whatever the weather. Our friend left clutching her own rainbow garland too.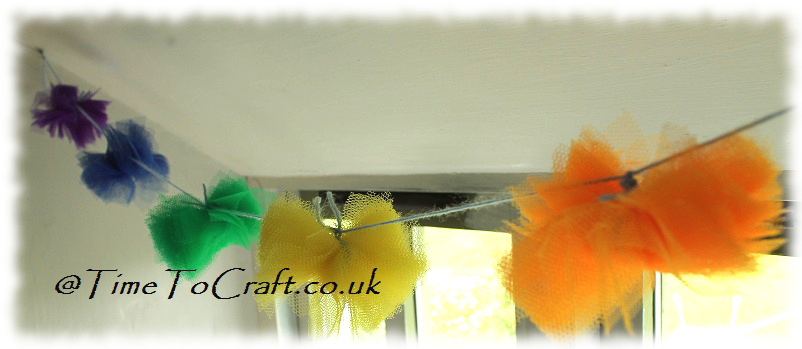 Today, to tempt the sun out and banish the rain clouds, we made rainbow cookies. And do you know? It worked! The sun is out and the blue skies have returned.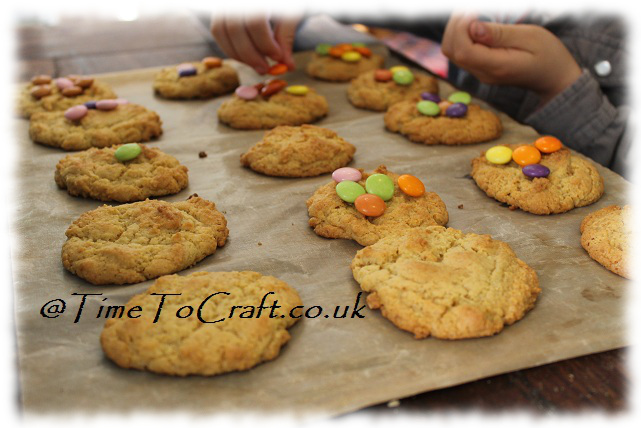 Just had to share this little gem. When I learnt the colours of the rainbow, we used "Richard of York gained battle in vain." My children use the mnemonic but always follow it up with a rendition of this song. (I can highly recommend the Here Comes Science CD and DVD)

Watch out. You'll spend all day singing it.
Joining in with the Magic Onion's Friday  Nature table today