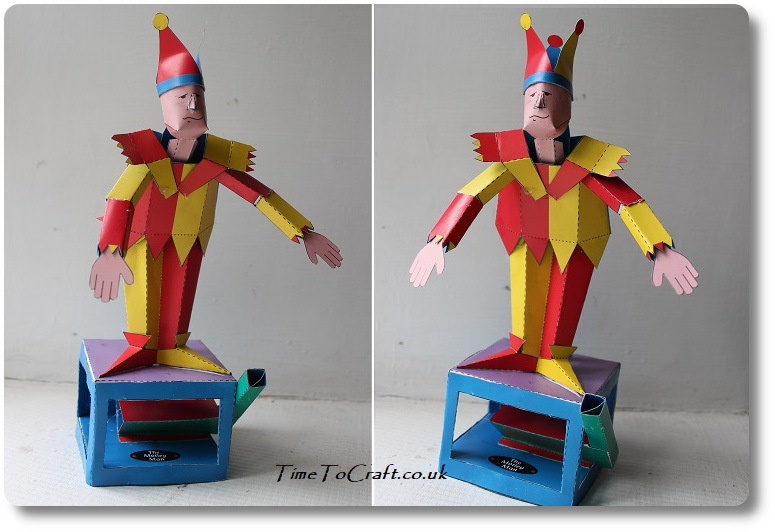 (The Motley Man)
I watched my daughter making a paper automata, yesterday. Taking a handful of flat, printed sheets and turning them into a moving statue. I saw how much patience, determination and focus it took. The ability to follow the instructions too. The dedication to see the project right through to the end.
It might seem like a simple project. Cut it out and stick it together. Yes, I can see how this can be seen as simple. After all, we are used to seeing the walls of playgroups and primary schools walls plastered with cut out paper stuck to other paper.
In a world where children are growing up using programs that design and build an image on screen, that are manipulated to perform movement, it is easy to see this as a simple, basic project. Imagine what our great, great grandparents would have made of the digital images. How far we have come. Paper, scissors and glue replaced by pixels.
The thing is I don't see one replacing the other. I see them both as skills complementing each other. Building on each other. I love to see my children creating new worlds on the computer. Their creativity is power boosted, as they storm through turning the image in their heads into a pixel representation, in next to no time. It's good.
It is restricted though. Creativity cannot go beyond the confines of the program. A limit is eventually hit, however good the software. Yes, it might inspire them to create/program a new or add-on online experience that will allow them to follow their idea, but that takes time. Very few will take up the challenge and push the boundaries as it doesn't give the instant reward they are used to.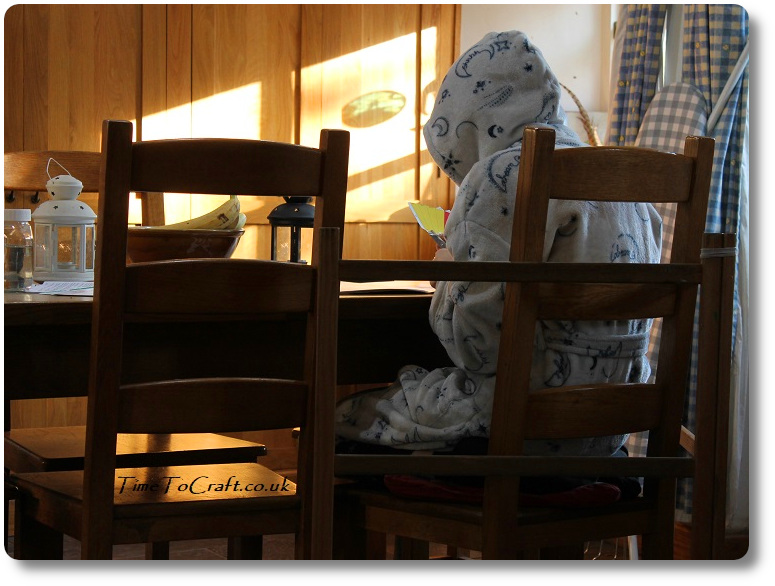 (Crafting before breakfast)
So back to the paper automata. As she worked on this project, I saw the care she took to cut it out. It had to be precise, otherwise the different elements wouldn't fit together. Movement would be inhibited by jagged edges. The glued edges sometimes held and other times flicked apart. It was frustrating, but she was inventive using pegs, weights, folds and eventually my glue gun. She improved the original design to make the arms move in the way she wanted.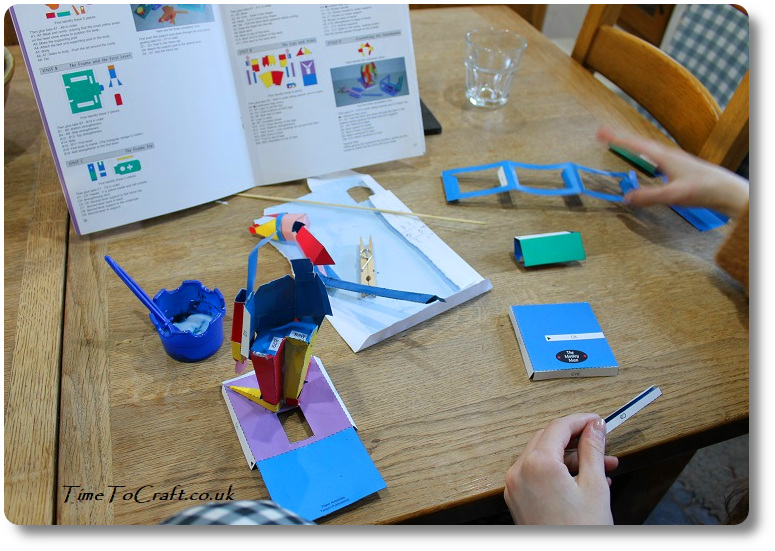 It took hours. We ate lunch around her project. No instant reward with this project. It was frustrating, but she kept going. There was not going to be an abandoned, half-finished project.
This is the 14 year old who produces the most amazing drawings on her tablet. She can spend hours drawing on the computer, but can also focus on a glue-on-fingers project too. I'd actually go as far to say the patience she has gained drawing on her computer has boosted her ability to focus longer on other projects. Paper projects included, but also to concentrate on her studies. Almost like patience, concentration and determination are muscles that can be trained to perform and take on any marathon. Whatever form it takes.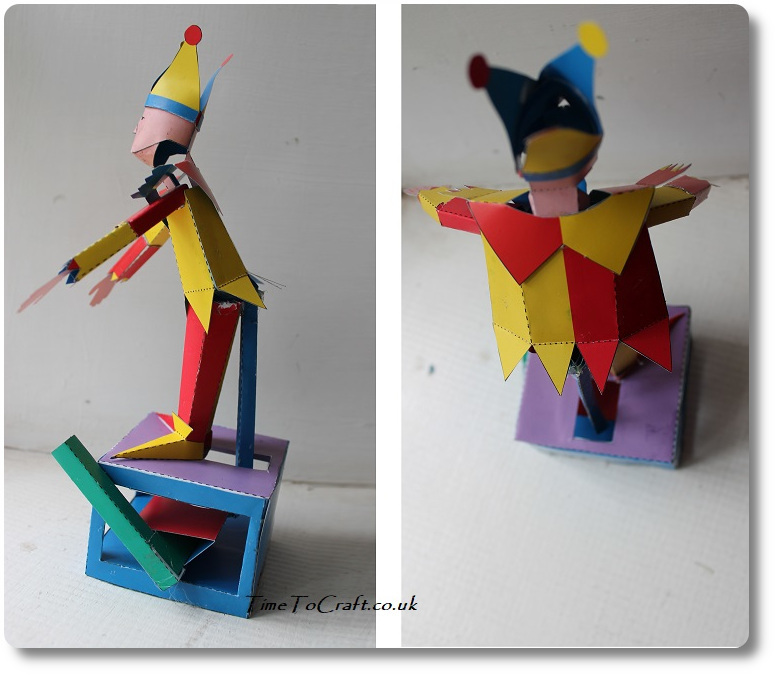 And the icing on the cake. As I was chatting to her, she talked about a science test she took that week. She said she was aware that she was able to concentrate fully on it. Didn't daydream half way through, as she is apt to do. Completed it to her satisfaction. Be interesting to see how she does.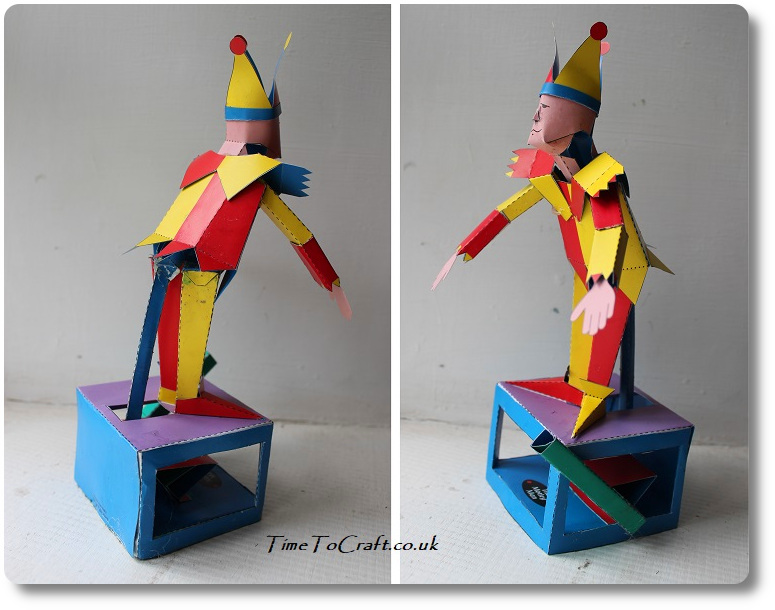 So what do I take away from all this. Maybe I shouldn't worry that the children are spending too long on the computer (Unless Fortnite is concerned. Don't get me started.). Maybe instead of passively lugging home the junk modelling from preschool, that was helpfully lovingly described as a robot, I should have revelled in her achievement. It's not so much about what they do, but how they do it.
(not an ad, but is an affiliated link: If you are interested the Motley Man came out of the book Paper Automata by Rob Ives)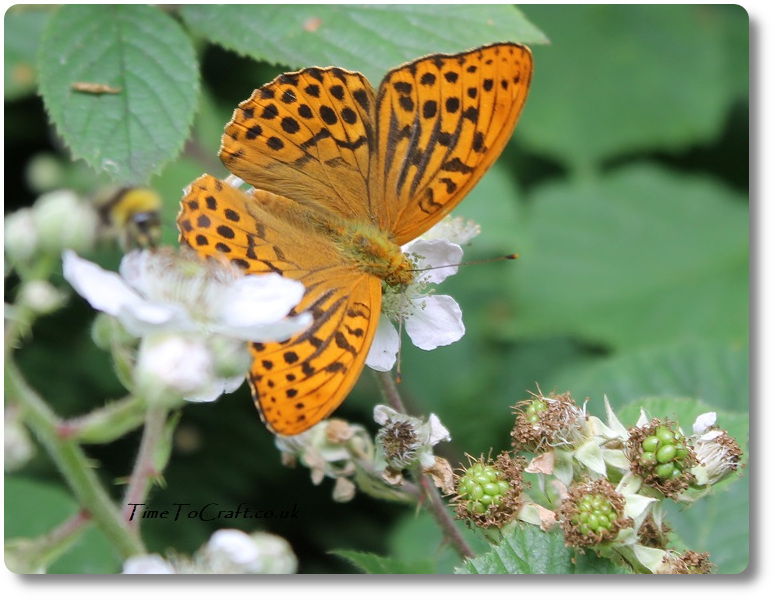 Well, that's it. I am officially one day away from no longer being a primary school mother. Tomorrow, I will graduate along side my son, so to speak. I've done my time. Three children and twelve years to be precise, and it has not been time wasted. No, not at all. I have grown wiser, more understanding and patient along the way.
I've learnt the battles to fight and the ones to let go. The perfect morning routine to ensure we get there in time. In one piece. With everything. I've developed the super power to sniff out half truths and erroneous facts ("but everyone in my class has a DS Lite").
I've made friends along the way, as we've all navigated this crazy world of playground politics, juggling the contents of lunch bags, musical instruments, last minute costumes and other off-beat requests. I have to say, I've pretty much liked everyone I've met on this journey. Not all, but most.
I'm going to miss them. There will no longer be catch-ups in the playground or school events. After five years of secondary school (yep, we've started that journey already with the older two), I'm fully aware that the only time I see other parents I know, is the fleeting moments as we pass in the corridors on parents evenings. No more heads-up about the next stage of school life. To add to this, all but one of my son's primary school classmates are going to a different school.
Hopefully through after school activities and shenanigans, I'll still bump into them. After all, we've been on the same journey together and that kind of thing scars you bonds you for life.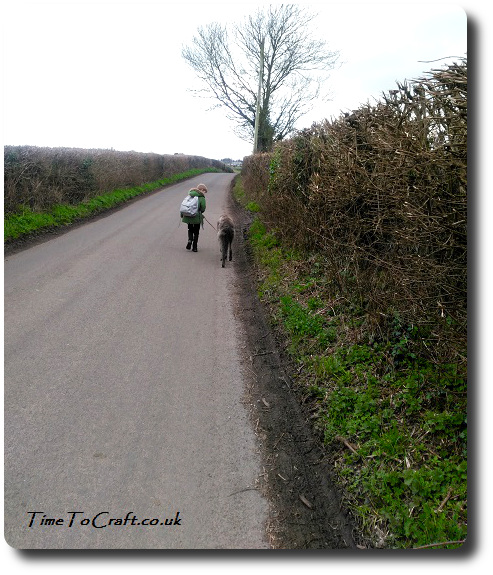 (10 things I've learnt walking a dog to school)
Am I sad about the end of this era? No. I'm not. Partly I'm surprised by this. When we ended pre-school, I felt almost bereaved. I felt I was losing a community of nurturing, wonderful people. It did feel a terrific wrench.
This time, I have none of the same feelings. Don't get me wrong. The teachers have been great along the way. In some cases, wonderful and I will miss them, but the school has changed a lot in the last two years, and I can't even name half the teachers. (There are only 5 classes.) I'm ready to move on. Like the hard seats and repetitive music in an 80s fast food restaurant, discouraging you from mooching over that one 75p coffee, school no longer feels like a place I want to linger.
The children have thrived. I could write tomes on all the experiences they've had, but that is their story. So instead I'd like to share what I have learnt. What can I pass on? How did I keep my sanity? One phrase. Get involved, but keep a distance. Sounds contradictory, so let me explain.
When I first signed up as a primary school mother, I remember observing where parents stood in the playground, at the end of the day. Everyone had their regular spot. Made sense. Easier for children to find them as they spilled out of school like molten lava. The new playground mothers, with their prams, were all but through the school doors, past reception and ready to whisk their little ones up and out of their miniature chairs. Then as their child moved up the school, the parent would position themselves nearer and nearer to the school gate. Last minute arrival and quick escape. They'd had years to refine this manoeuvre.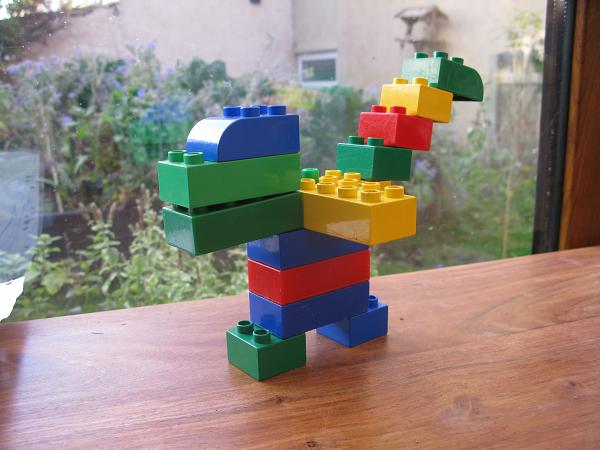 What I didn't realise was that there were parents missing. I'm not just talking about the parents that were out working or couldn't be there, and pick up time had been handed over to child minders. That is understandable. No, there was another group. An invisible elite. As the mother of a newly four year old, I didn't see the ones that avoided side stepped the playground altogether. Their children were old enough to walk home or be met half way. Parents that had done their time in the playground and no longer wanted to feel like bit parts in Groundhog Day.
Here's the crunch. You see, dear readers, after over a decade of playground waiting, I became one of those half way home mothers. It preserved my sanity for the last couple of years. I no longer got caught up in the politics. No longer pulled in to every disagreement. The reduction in stress was not to be sniffed at. If something was important, then I knew a friend would text me. (I ignored Whats App invitations, with skill.) I was a half way home mother. I put distance between me and school.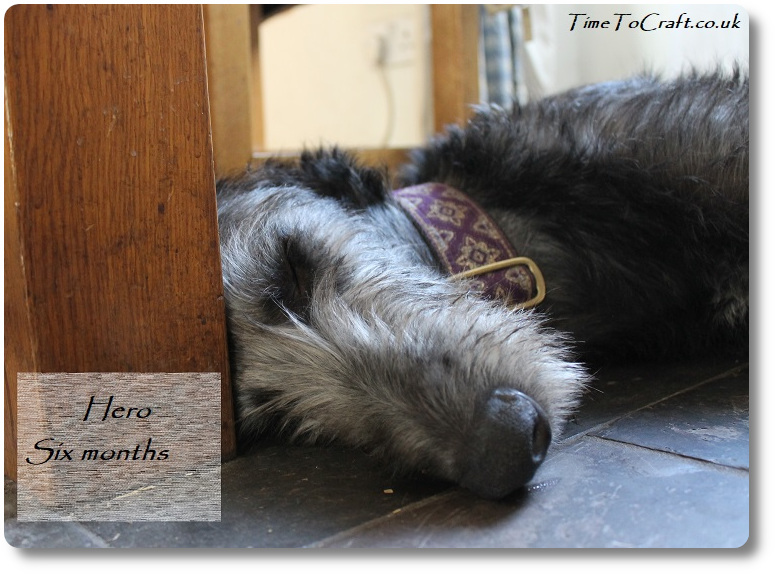 Everyone asks me what I'll do in September when I'm no longer walking along our lane to school. This routine of 15 years is also coming to an end. Not sure. Probably more varied walks with the hound, I imagine, but maybe occasionally I'll revisit the route.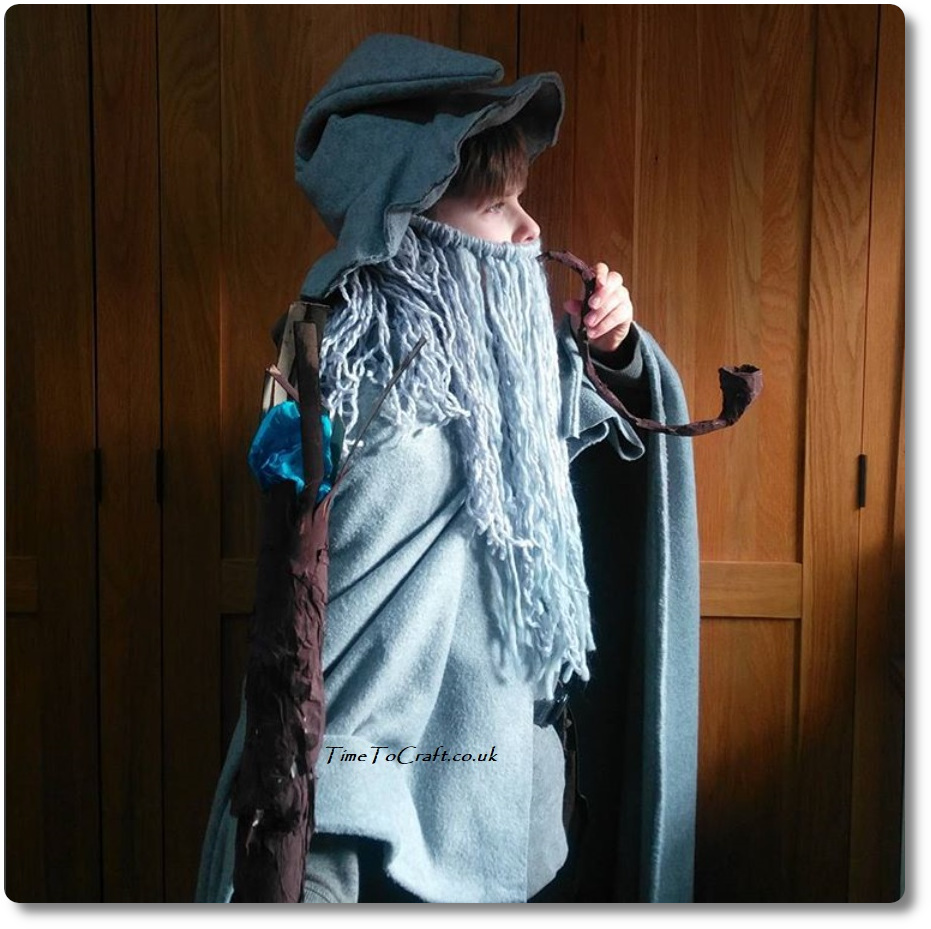 Now for the first part of my contradictory advice. Get involved.
I did one year on the PTFA committee. I volunteered to come in every Thursday to listen to children read. I sat on coaches and became responsible for a group of children on various school trips. I helped make play costumes. I made cakes and served tea (only once, as I was hopeless. They soon moved me to hulling strawberries). I led a revolt. I ran stalls and clubs for fund raising. I helped out on craft days. The list certainly built up. The beauty of these activities is that they weren't routine, apart from Thursday mornings, of course, and they gave me a little insight behind the scenes. A better understanding of the working of the school, the other children and the world my own children dragged their feet to every day. Along the way, I got to know parents and teachers better, and they got to know me. The trick was not to do too much, but to share it out among the parents.
I did as much as I felt comfortable doing. Learning to say "Yes", but equally being confident about saying "No". Balance at all times.
So, as I approach the primary school's swan dance of leavers assembly, I'll don my sunglasses, put the mascara on hold and get ready to wave goodbye, one last time. Thank you for teaching my children to read and write, work maths miracles and all the other experiences that somehow made them stronger people. I'm signing off and making room for the next primary school parents. Good luck.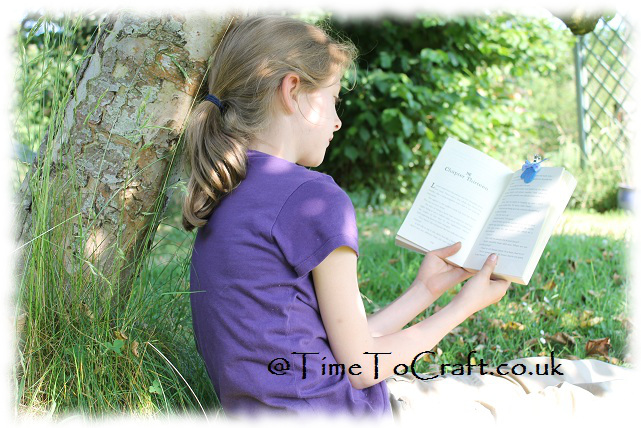 (the one about the first one leaving)
…..oh and don't forget to label everything. Everything.
….almost forgot. A sense of humour. You'll need it. You really will.
Have some cake. It's good.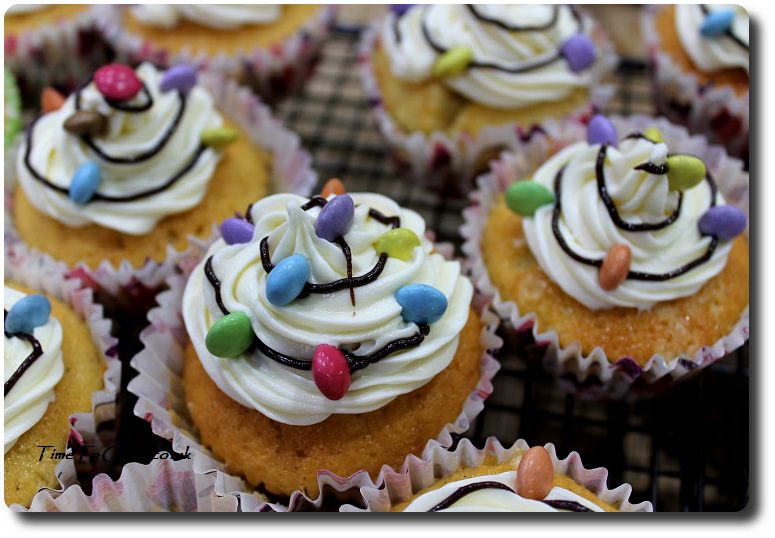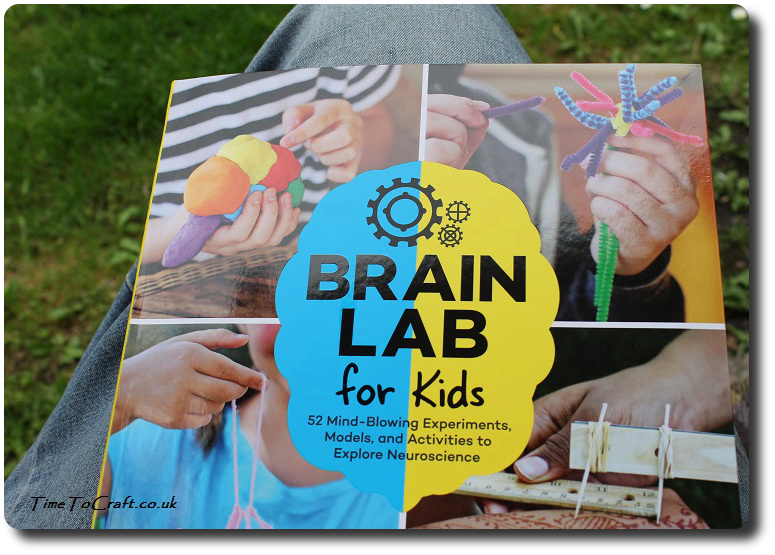 Did you know that "a frog's ear drum is located outside its body behind its eye"?
How about "the human eye weighs about 7.5g"?
I know I'm not the only one who loves facts like these ones. How many of us enjoy sharing newly found snippets of knowledge with our nearest and dearest? Me. Me. Whether they want to hear or not. Yep, me too. I know my children do. If they have a good book, full of facts, there will be a constant chorus of "Did you know…." I love it.
Many moons ago, I did a combined degree in Psychology. At an early age, the subject puzzled my children. They couldn't quite grasp how I could spend three years studying the brain. They were used to the image of the brain as a wrinkly, pulsating blob, usually depicted in a tank, featuring in cartoons and mad scientist programmes. Or hidden, out of sight, in our skulls. It did the thinking.
As they grew and learnt more about science, they gradually understood. It is a strange concept. All your memories, ability to move, perception etc controlled by something that resembles an over large walnut.  A tendency to trick us.
(Plus we use our brain to understand the brain……. Mind blowing.)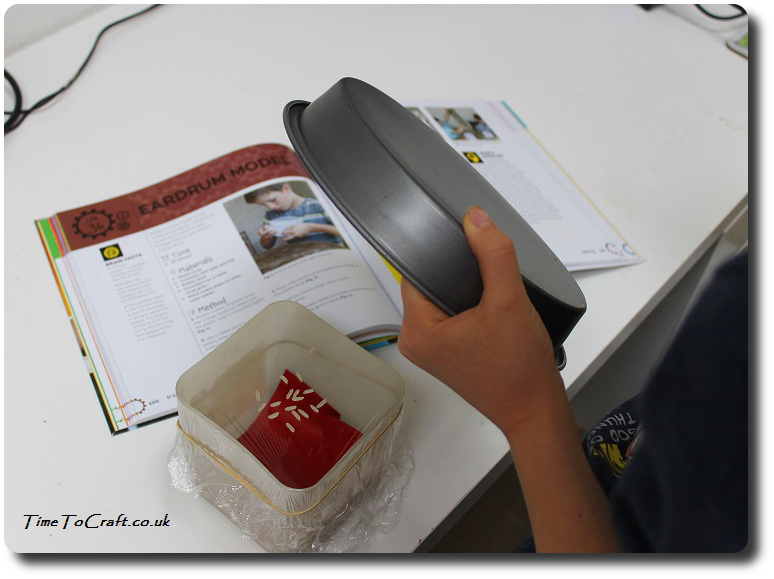 With this thought, I was very excited to discover Brain Lab for Kids. It contains 52 experiments and activities for children to do, exploring the brain function. These are broken down into sub categories of the physical makeup of the brain, perception, movement and memory. Each designed to help understand a little bit more about how the brain works, with extra notes to expand understanding.
I tried out a few of the experiments with my 10 year old son. Setting up was easy for him to follow. We tried the eardrum model first. They suggest using a cookie tray to make a loud noise. We found using a cardboard tube made the rice grains jump more on our eardrum model. For the next stage, he really needed an adult. There are interesting facts and explanations, which we went through together. I think he would have skipped this stage, if I wasn't there.
I can't blame him. So many other enticing experiments and activities to do.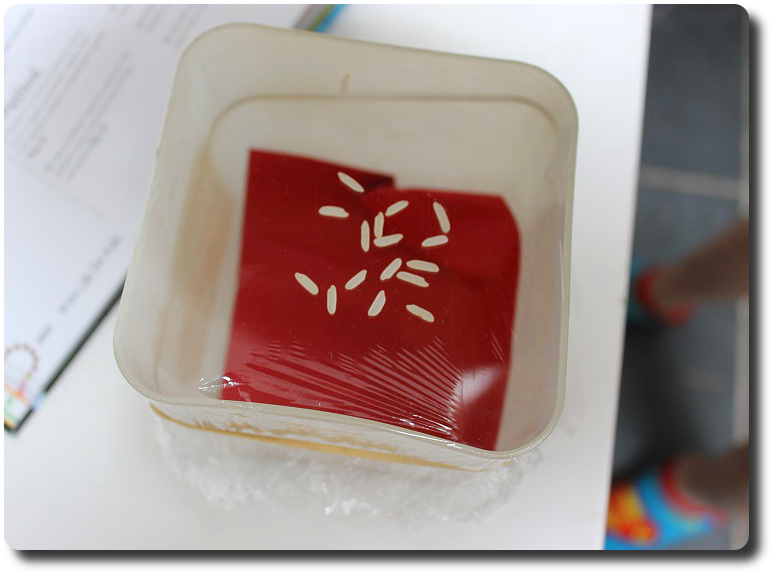 Next we moved on to the Stroop effect. He had fun with this one, as he tested both his sisters too. Basically two lists of colours. First list contains the words written in the corresponding colours. eg red in red ink. The second list uses any colour to write the words, eg the word blue written in green ink.
We timed how long it took to say each list. Not the word, but the colour of the ink used. He recorded each set of times in a table. It was fun and the explanation was clear.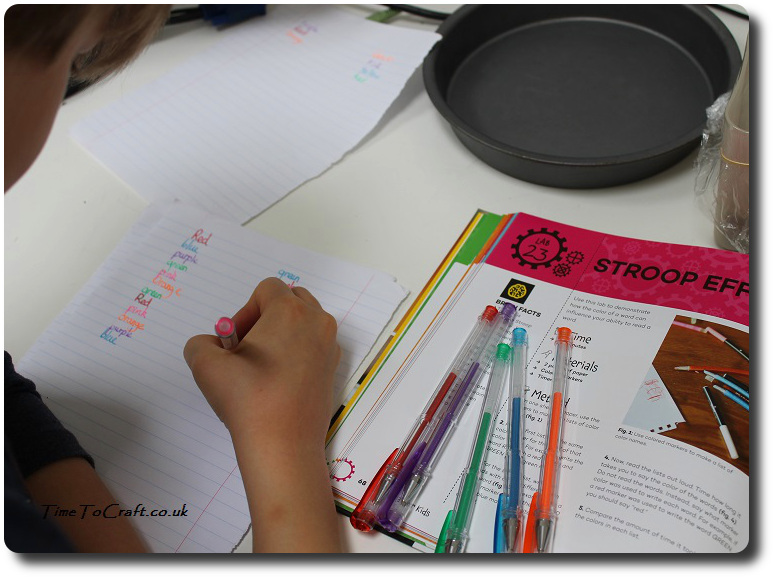 We went on to look at some of the memory and touch experiments too. Also the blind spot experiment. He particularly liked the memory implanting experiment. He found all of it intriguing and I can see us doing more. He is curious.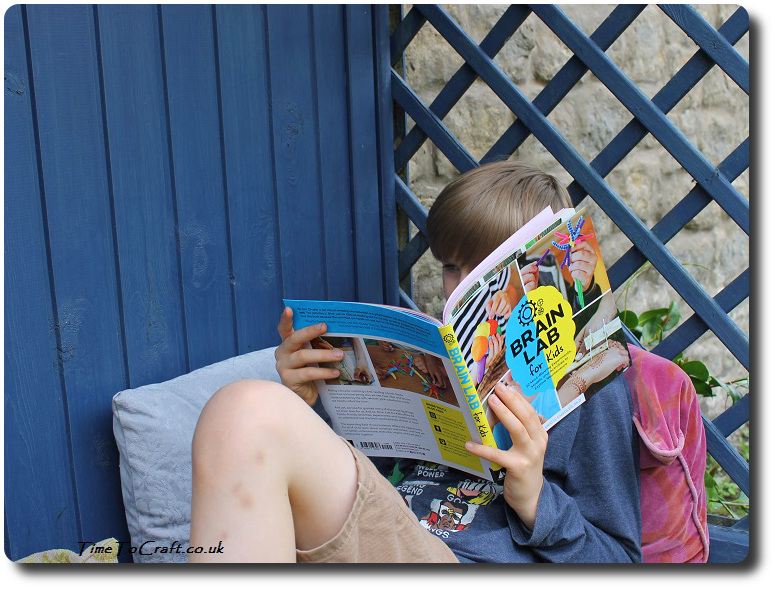 Verdict: We had an enjoyable afternoon, having fun and learning a bit more about the brain. There is so much to do in this book that I can see us spending more afternoons having a go at some of the activities. So often with these books, only a fracture of the activities tempt you to try them. Not this one. I don't think there is one dud in this book.
The experiments and activities were straight forward for my 10 year old to do. The explanations were clear, maybe too lengthy to be called bite-sized which is the format most information is delivered to this age group. An adult is definitely needed.
Age: I think this gives a brilliant introductory to psychology and neuroscience for children. It is targeted at 7 to 11 year olds, but I think this is wrong. Seven year olds will enjoy doing the experiments and models, but I think the explanations are aimed at an older age group. With encouragement my 10 year old took the time to understand. I know my 13 year old daughter would get even more out of this book. Her 15 year old sister is considering studying A level Psychology. I'll be encouraging her to flick through it, especially for the explanations.
I'm sure the book would appeal to 7 to 14 year olds, with an interest in science. It doesn't patronize or try to make jokes. It uses the scientific terms.
Price: £12.99
Hopefully, my youngest understands a little bit more about psychology and how the brain works. I'm looking forward to trying the Benham's disk. Just need to find an old CD and a marble now. Oh, and paint. (edited: we did and it worked. Over on my Instagram grid.)
(*affiliate link included)
---
Disclaimer: I was sent a copy of Brain Labs for Kids from the publisher in exchange for an honest review. I always give my true opinion of the product in reviews.

Photos
There have been cases when people lifted my photos and words, and used them without credit to me or asking permission first. Using them for their own commercial gain. I have now added a level of security to deter people from doing this. Apologies to people who do play nicely. If you would like to use any of my photos, please contact me.
Copyright notice:
All my words and photos are copyrighted to me. They cannot be used for commercial benefit by anyone else. If you would like to use any of them, then please ask me first and don't just take. Written permission only. Don't pass my words, photos or ideas off as your own. It's not nice.
Cookie Policy
Our web pages do not use cookies however this website uses Google Analytics, a web analytics service provided by Google, Inc. Google Analytics uses cookies to help us analyse how people use our site. The use of cookies by Google Analytics is subject to change.