It's finished. Middle Teen has finished her first quilt. I'm so pleased with how it has turned out, but far more importantly, she loves it. It's her quilt. Apart from the odd pointer from me, she's just got on and made it all by herself. Transferring the skills she learnt while making her patchwork tote and cushion.
I love her choice of fabric. This is a girl who dreams of flying. I don't just mean that she wants to fly, but she also wakes up, on a regular basis, from dreams where she is flying. A quilt made of images of hot air balloons and space seems even more of a perfect choice to snuggle under, while dreaming her dreams.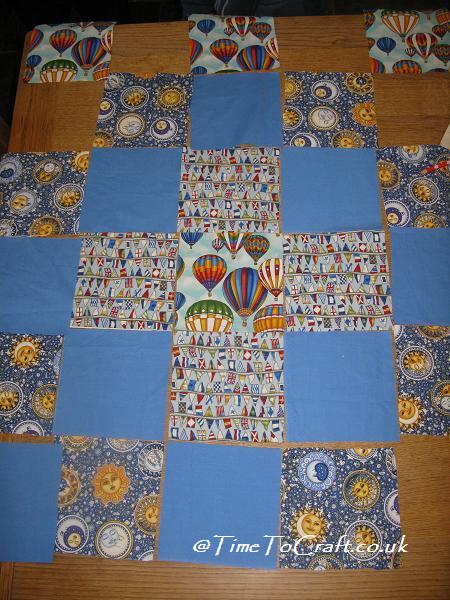 (photo from 2012)
The project
Selection of the fabric and cutting out happened back in 2012. She was eight. I took her to a local fabric shop and gave her full rein. She chose hot air balloons, cosmic images and flags fluttering in the sky, along with a blue to break it up.
After cutting out the squares, she spent ages playing with the arrangement.
Then the project was put aside to gather dust.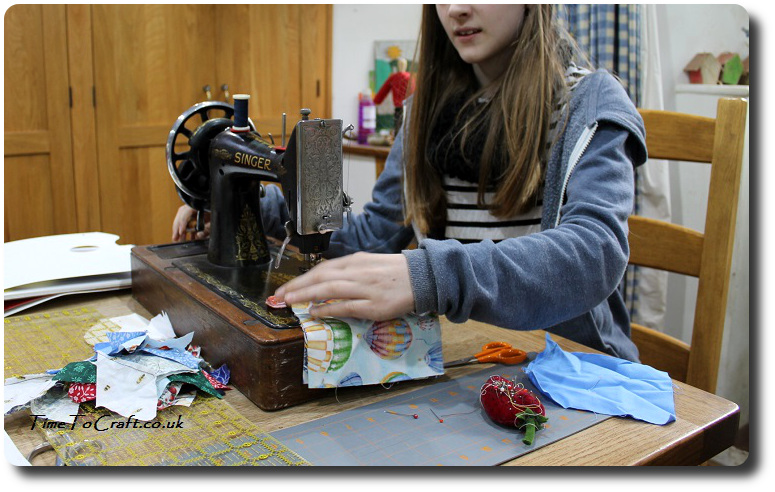 Move on to 2017 and she dug out my old hand-cranked Singer sewing machine, to sew the patches together. She was pleased with the arrangement and enjoyed stitching them. The slow rhythm of the manual sewing machine is something every person, who sews or not, should experience at least once. Good sewing therapy.
Anyway, then the project was put aside again to gather dust. (Not literally. She did store it in a box)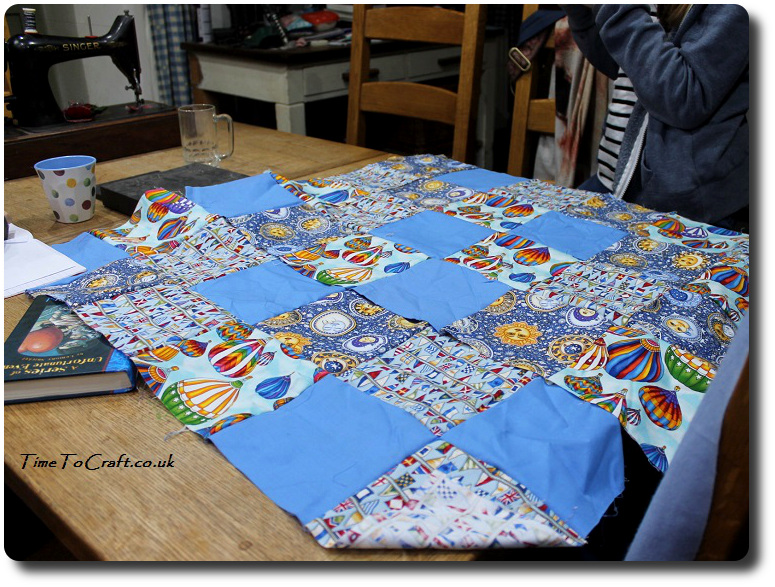 Time shift to early 2019. She's 15. I gave her a piece of wadding and an old duvet cover for a backing fabric, which she duly sandwiched together.
Slight pause. Dust bunnies formed and multiplied….
This holiday, I encouraged her to finish it. Partly because I needed my curved safety pins back which she'd used to pin it all together. Out came the old Singer sewing machine, once more. It really is a good machine for quilting. She sewed in the ditch, which basically means where two squares meet.
She was on a roll now. Using the backing fabric, folded over to the front, she made the binding. She even figured out how to do mitred edges for the corners, which I was hugely impressed by.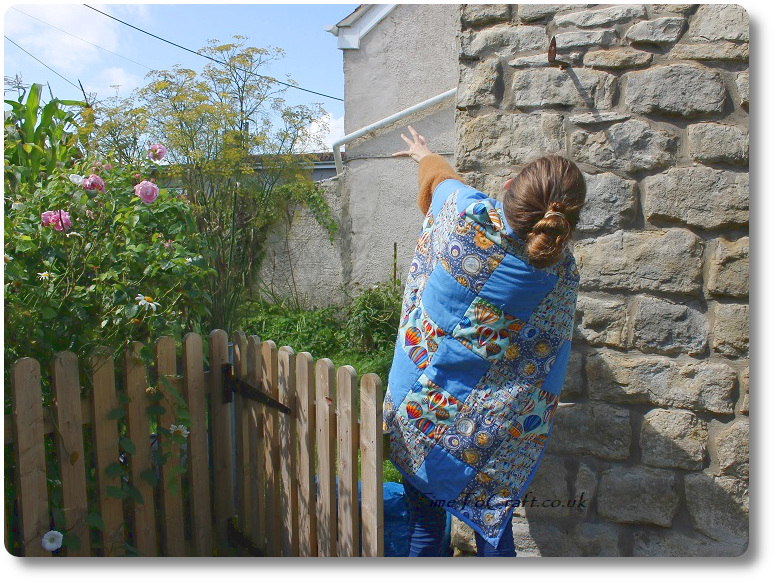 Quick, light press of the fabric and it was done. My funny, gorgeous girl had finished her quilt. Several years may have elapsed, but I really do believe she tackled each stage, when she was ready for it.
She's starting her Textiles GCSE course this September. I hope finishing this quilt will give her just that little bit more confidence to take on any project. I want her to fly. I want her to believe that she is capable of anything, because she is. Oh, yes. My girl can do it. There is no doubt.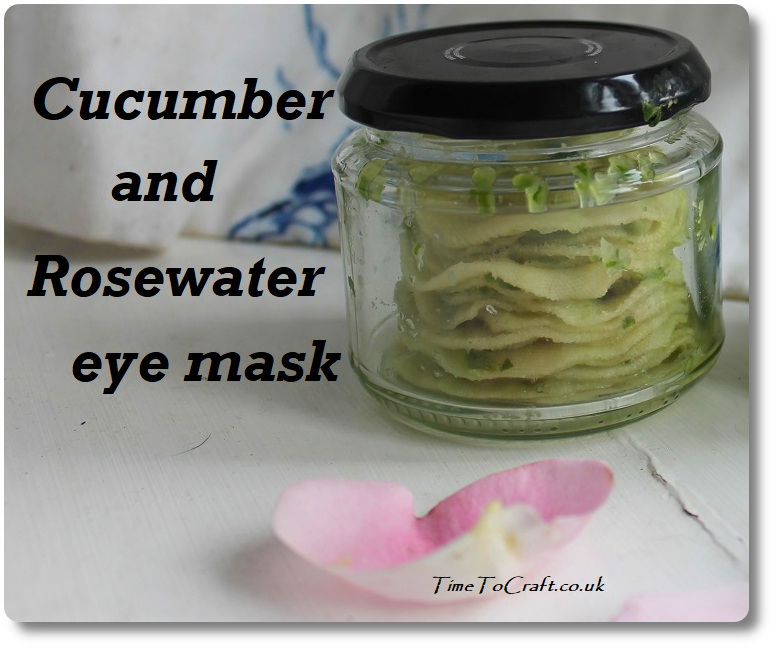 School broke up at lunchtime for the summer holidays, and we've already crossed off a craft from our summer bucket list. Whoop! Whoop! Starting out as we mean to continue. Although, I'm not kidding myself. Enthusiasm will waiver at some point and the children will head out to see their friends, leaving me holding ribbons and jam jars, wondering where everyone has got to.
I'm going to make the most of it while it lasts.
I think the secret to crafting with teenagers is to make something that they can see the point in. For example, potions are a bit more interesting as they get older. No longer the stagnant water with decaying rose petals, left out in the garden, along with the junior venturer's dashed dreams of opening a perfume store on the front drive. Now they want to make something they can use. Something beneficial to them and their skin.
Fits in nicely with my cutting back on single use plastic too. Or single use cotton pads, for that matter, as we used a beautiful, soft, organic, cotton fabric that I've had for a while. The plan is to wash these and use them again when we next do this craft. Absolutely no waste. Eventually, when they are no longer usable, they'll go into the compost bin.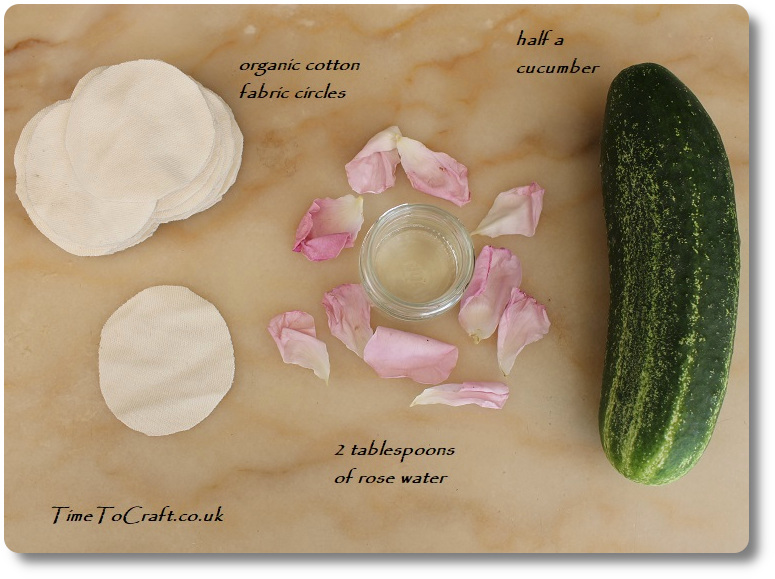 So, today's craft was to make an eye mask. Something to tackle the skin under the eyes, Reducing puffiness and dark shadows. Hopefully. It also smells amazing. Fortunately, it helps to sort out my abundance of half cucumbers that are starting to take over the greenhouse.
(Not sure they would be so excited about setting up a cucumber stall at the end of the drive, but it may come to it!)
With no further ado, this is how we made cucumber and rosewater eye mask.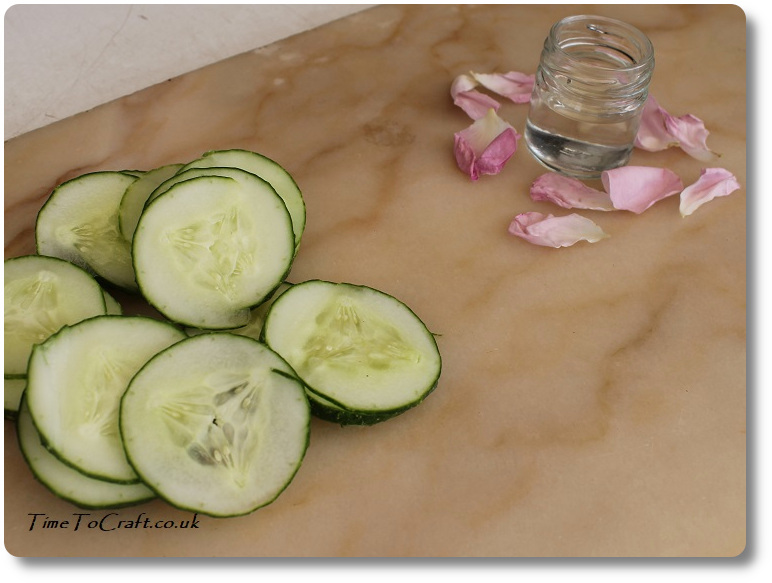 Ingredients
a small cucumber (or half a normal size one)
2 tablespoons of rosewater
soft fabric cut into circles (2″ diameter)
Method
1. Slice up the cucumber and blitz with a blender until it is smooth and watery
2. Mix the cucumber with the rosewater in a bowl
3. Soak the cloth circles in the mixture and squeeze out excess.
4. Pop the circles in a jam jar and allow to cool in the fridge.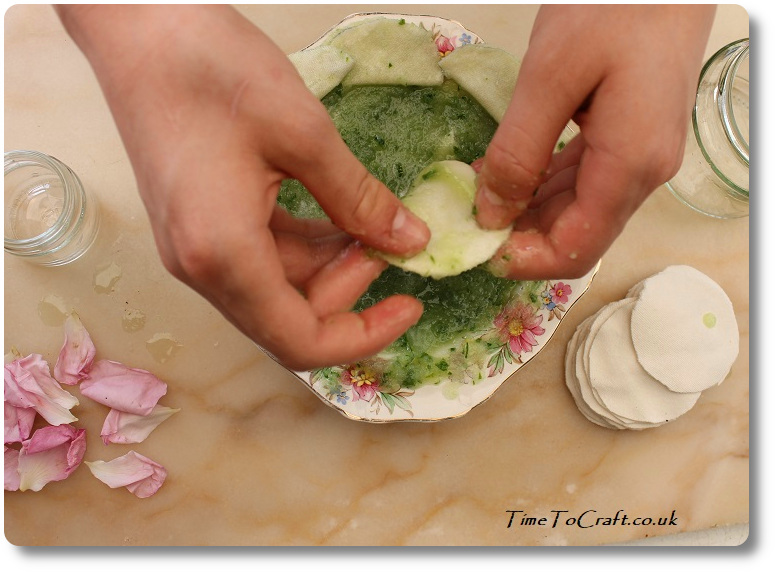 5. Use one circle per eye. Fold each one in half and place under your eye for 15 to 20 minutes
6. Remove the fabric circle and put on one side ready to wash for use again
7. Wash your face with water.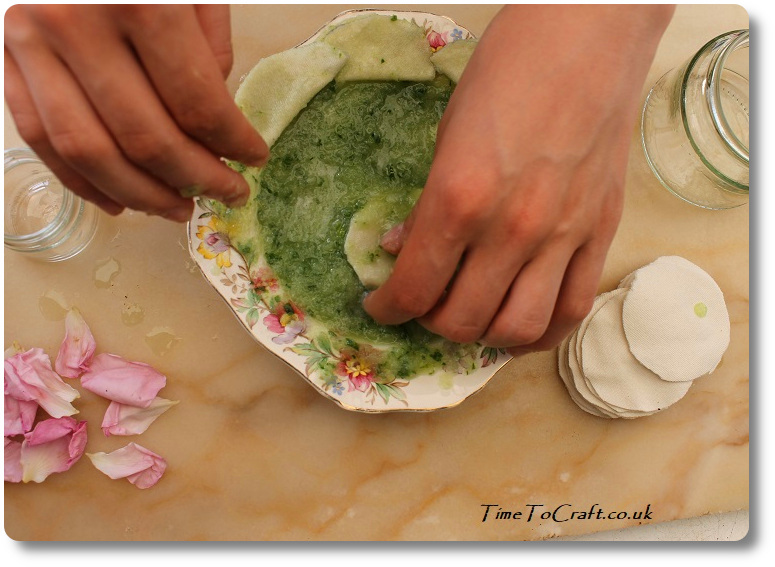 Verdict: Middle teen tried them out. She loved them and said her skin felt amazing. I'm waiting for undisturbed time to relax with my eye mask.
I'm going to flash freeze some of these, so they're easy to separate, and then store them in a jar in the freezer. They'll last longer that way. I kept the remains of the mixture in a jar in the fridge and we're going to use it as a face mask.
I can see this being a popular craft over the summer.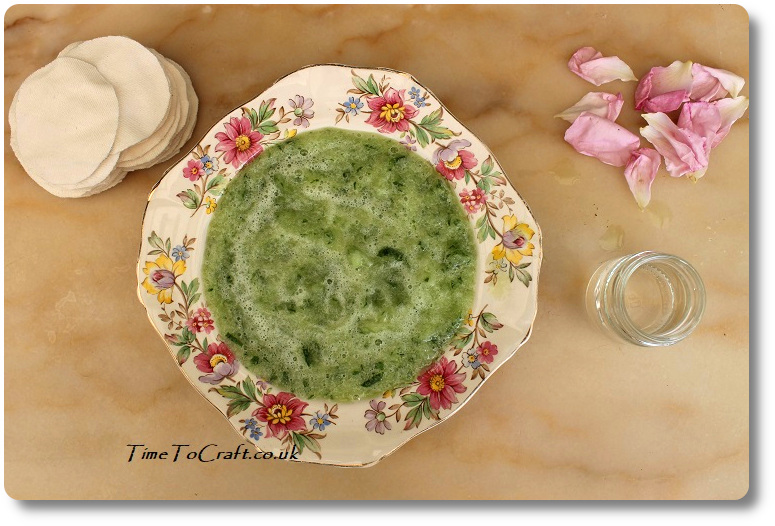 One word of warning (apart from the obvious spot testing new mixtures, before applying). After talking to Youngest tonight, as he went to bed, I think I may need to label my jam jars of the mixture in the fridge. It is made of edible ingredients, but he did point out that it looks like guacamole. I'm not sure what would be the bigger shock. Dipping bread sticks into the cucumber and rosewater or putting chilli laden guacamole under your eyes.
Best not, I think. I'll just go and add some labels.
——–
Joining in with Rosie's Going Green linky.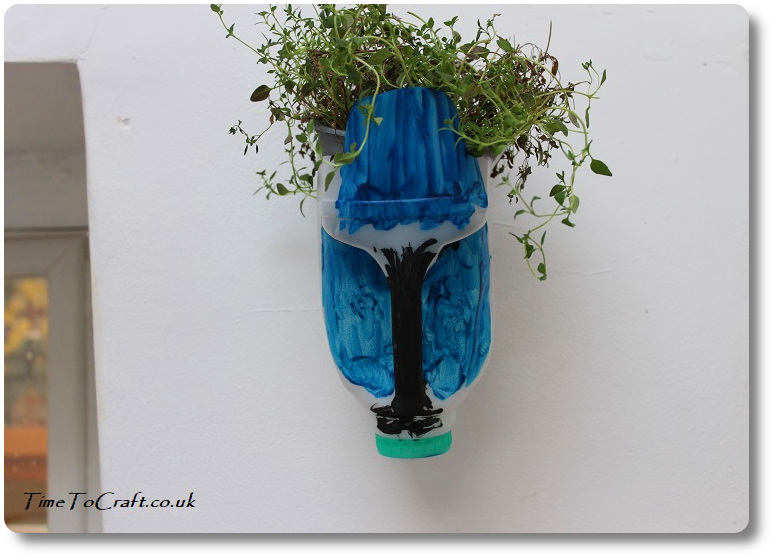 As the children grow older, I'm finding it tougher to find craft projects that they want to join in on. I'm sure I'm not alone. I'm always on the look out for enticing, new craft projects that will tempt them away from screen time, in particular. They also begin to suffer from the "what if it is not perfect" syndrome. I still believe that, as teens and tweens, they need the hands-on creative time. Just as much as younger children do. Projects that have no right or wrong way of doing them.
When I was contacted by Penguin Random House about a new book called Quick Crafts, my ears definitely pricked up. A book that encourages  the "just have a go" approach and the joy of creating rather than expecting perfection. The cherry on the top was that the craft projects are designed to be played with after they are made. Make your own toys, in other words. I feel the author Emma Scott-Child and I would be best friends. She has the same approach to creativity as I do, judging by this book.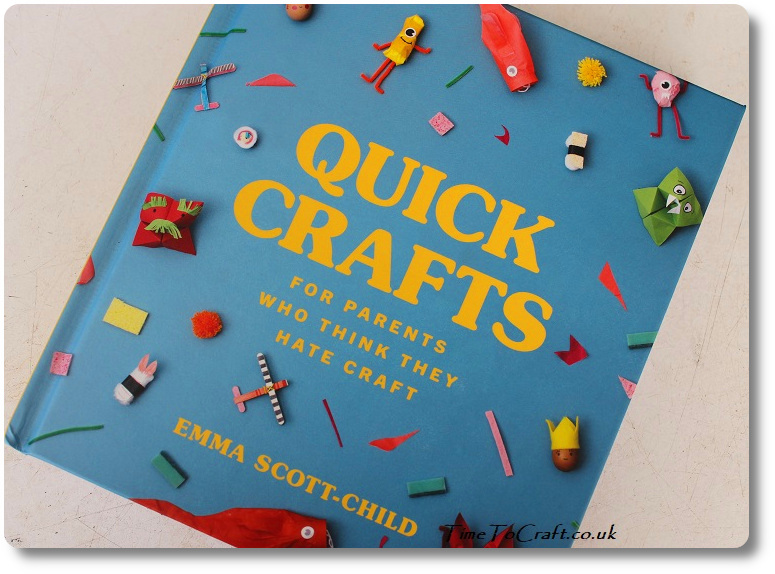 For those of you who are not so keen on crafting, then this book is aimed at you. Maybe children who prefer not to get overly sticky hands (and hair!) This book needs no special crafting materials or skills. Quick projects using stuff you have around the house. Mostly the items that are destined for the recycling bin. What is not to like?
The craft projects are ones that tweens and younger should have no problem doing, although there are so many good ideas that I can imagine older siblings muscling in on the action, and adding their own creative twist.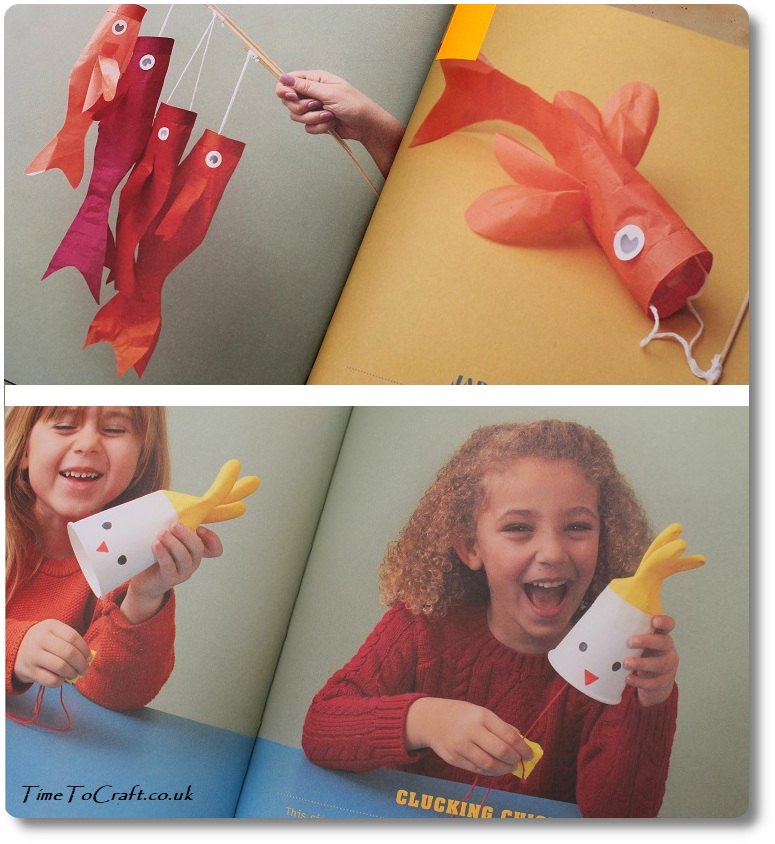 I do think this book is chocka block full of good ideas. I went through my copy, marking lots of projects with orange stick-it notes. Nice twists like the rattle snake, that rattles, and the stink thief which we will definitely be making for their stinky sports trainers over the holidays.
To start with, we chose one project.
I love the idea of recycling a milk carton. I literally had to rummage through our recycling bin. We don't have many of these now. The project called for permanent pen, but we used acrylics paints instead.
I set the materials up outside on the table. Less mess to clear up and lots of fresh air, to boot. The project is a milk bottle baboon. It is a plant holder and uses a grassy plant as the hair. We went for a thyme plant instead, as I had one. Any trailing, bushy plant would work.
The photos in the book made me think of the Pitt Rivers museum in Oxford.  A very theatrical look to them.
Youngest enjoyed making his baboon. We chatted away as he made it. It didn't take him long. A quick craft project that is hung up on the wall now and doing a grand job of holding our herb plant. Most importantly, it reminded him of his creative side and the fun of making something.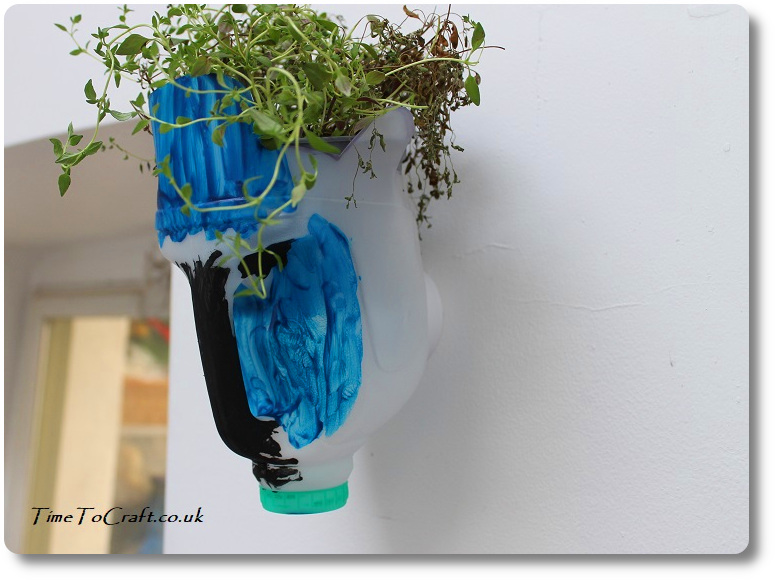 I already have ambitions to add more and make a baboon herb garden, hanging by the kitchen door. Can you imagine? A whole troop. It would be cool.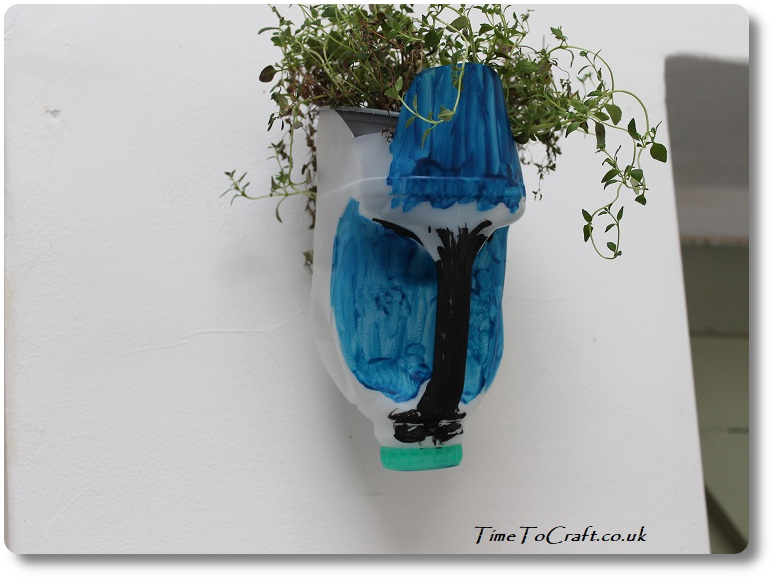 Quick Crafts is out in August. I know I'll be dipping into my copy over the summer holidays, for inexpensive, fun projects to fill the odd half an hour. Recycling as we go.
---
Quick Crafts is out on 8th August. RRP £12.99. Hardback. It has 40 projects, that require no messy painting (unless you want to), no sewing, no special equipment and no glitter.
Disclaimer: I was sent a review copy of Quick Crafts. All views are honest and my own. This post contains an affiliate link, which may generate a payment to me, at no extra cost for you.
Photos
There have been cases when people lifted my photos and words, and used them without credit to me or asking permission first. Using them for their own commercial gain. I have now added a level of security to deter people from doing this. Apologies to people who do play nicely. If you would like to use any of my photos, please contact me.
Copyright notice:
All my words and photos are copyrighted to me. They cannot be used for commercial benefit by anyone else. If you would like to use any of them, then please ask me first and don't just take. Written permission only. Don't pass my words, photos or ideas off as your own. It's not nice.
Cookie Policy
Our web pages do not use cookies however this website uses Google Analytics, a web analytics service provided by Google, Inc. Google Analytics uses cookies to help us analyse how people use our site. The use of cookies by Google Analytics is subject to change.