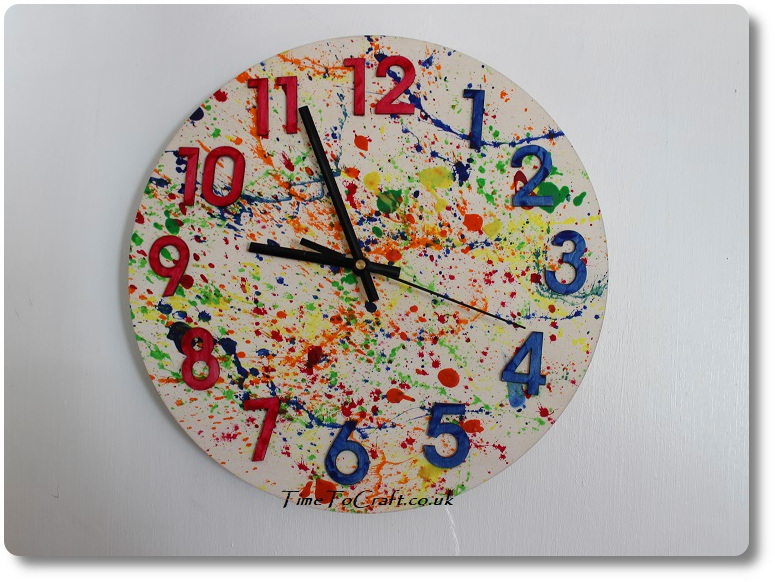 "Comparison is the thief of joy"
If you have a table of children crafting side by side, one of two things is likely to happen. Either they will inspire each other or it falls to bits, with one child slipping from their chair and declaring they "can't do it".
Cue crumpled up paper falling to floor.
It can all change in a split second. One moment they are chattering. Encouraging each other. Next pencils are downed. A glance at the work next to them, may be all it takes. The power of comparison is tangible.
Not an unfamiliar event for the youngest of the family. Sigh.
Being a youngest child, I can empathise with my last born. Somehow you forget that older siblings have several years more practise. Even then, everyone's journey is different. The older ones probably chose and lead the project. With less years under your belt, you also probably don't fully appreciate that we are all individuals and have our own style.
It can be tough.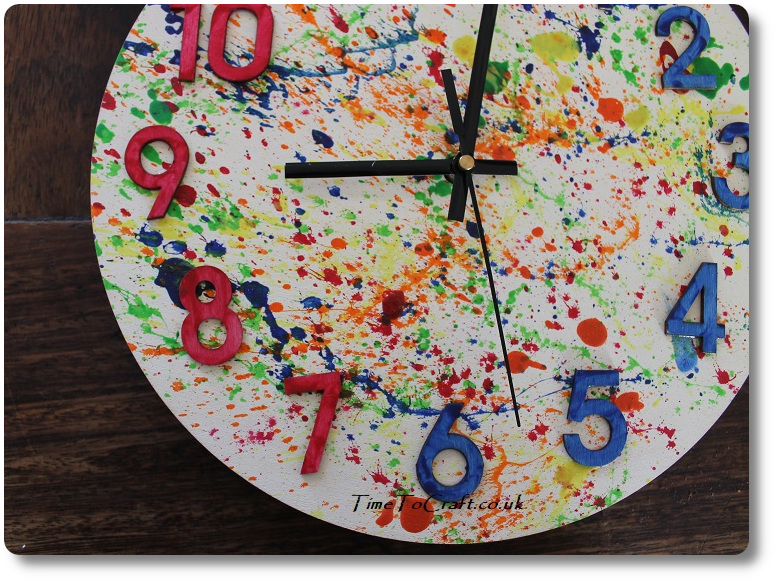 This summer, I've set up a few art and craft projects that give him a chance to succeed. No right or wrong. No comparisons. Working on his own style.
He's had the clock movement for a couple of years, but couldn't settle on a clock face. We found a basic wooden one in Hobby Craft. He loves street art and comic style. I suggested keeping it simple would keep it on the wall for longer. He pointed out that he could always change it later. I like his way of thinking.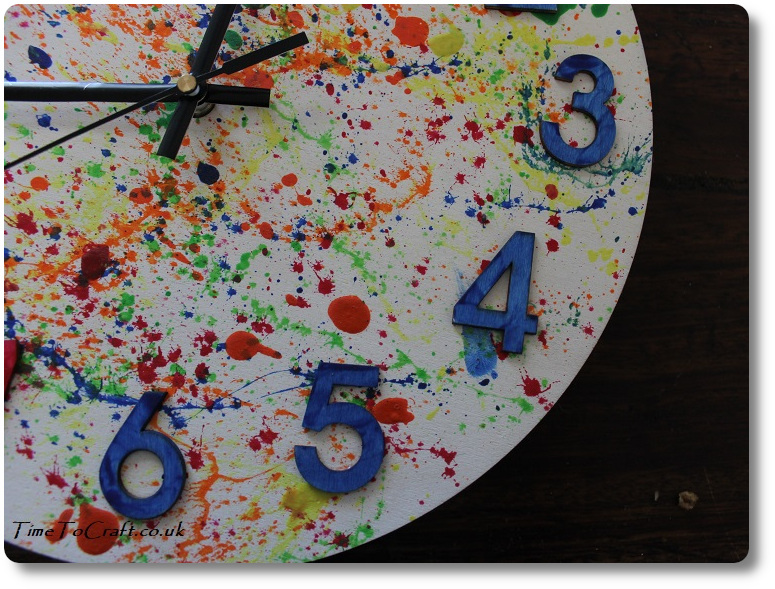 So he went for splatter paint. Boy, did he have fun. Our front path was speckled with colourful paints for days after he finished.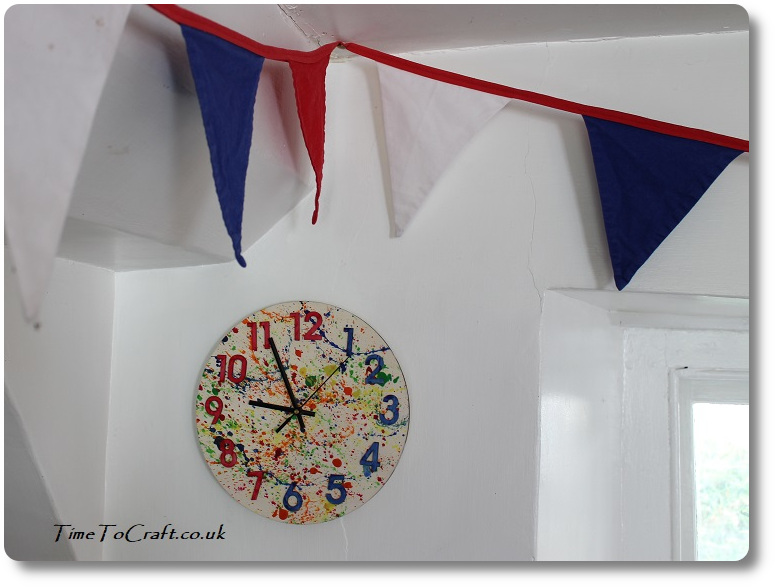 Is he happy with the results? You bet he is. He did his own thing and succeeded. His clock will hang on his bedroom wall for all to admire, and the ticks of the second hand will be a constant reminder to be himself.
Am I happy? Yes. The project was finished. That on its own is a major success. He's pleased to display it too. Not a crumpled paper moment. My heart sings. For one moment at least, I'm riding the parenting wave.
(Cue Beach Boy sound track, and sunset)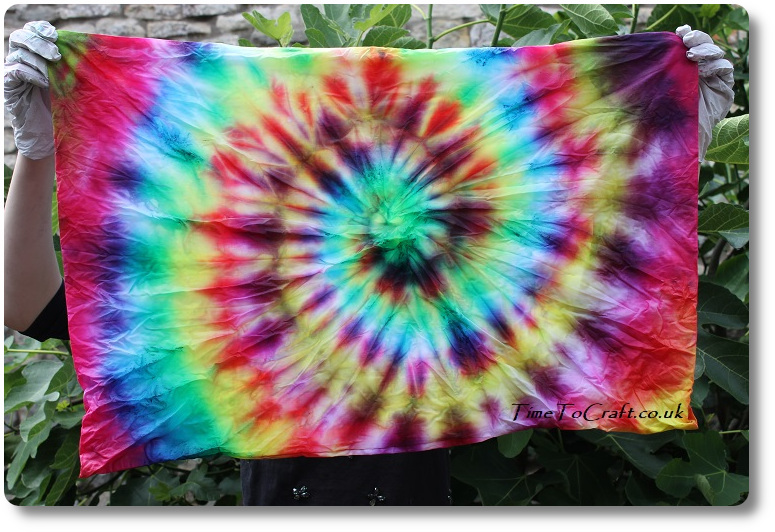 Dear summer 2018,
I just wanted to let you know that the sunshine and warm weather, you've sent our way this year, has been awesome. We've enjoyed it. Made the most of it. Drunk it up like a bumble bee in spring. No weekends spent mowing the grass. No thought of bringing jumpers when we venture out. The wet washing drying on the line within an hour. Eating alfresco and late evenings in the garden. Lots of outside time.
I'll forgive the fact that our salad garden was baked solid and not much grew, except turnips and lettuce. The green house has made up for it. (Anyone for a cucumber?) I'll even put aside the fact that you chose the one evening we attended an outdoor theatre, to summon up a sustained downpour. I may never be able to watch Oscar Wilde again without thinking of raindrops on umbrellas.
No. Seriously. It's OK. I'm over it.
Overall, we have been hugely blessed. Blue sky and sun. There is a big part of me that wants to capture that feeling. Bring it out when the first frosts bites and I most need it.
In an effort to bottle some of that sunshine, I've made strawberry jam, and have a vat of apple and mint jelly brewing as I type. We've nimbly crafted lavender wands to put among clothes in our drawers, to summon up the scent of summer, as woolly jumpers are pulled out to wear midwinter.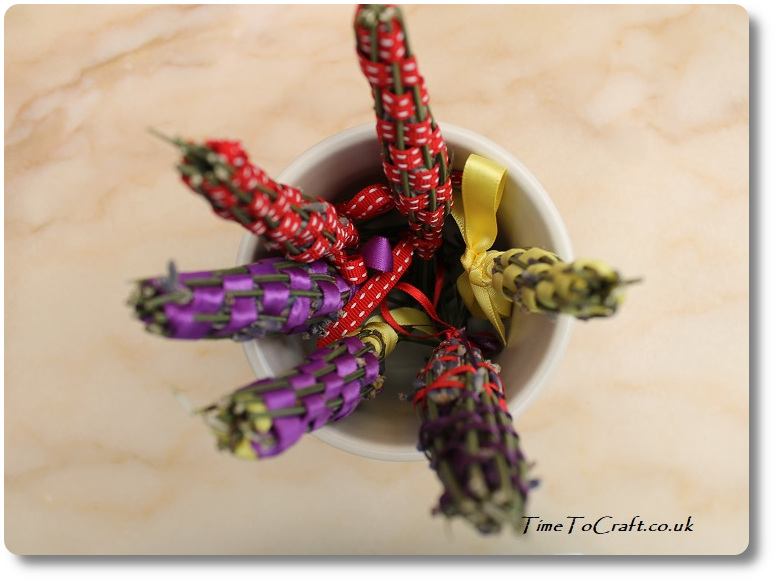 Wonderful, colourful ribbons.  I'll be transported straight back to sitting by the lavender with my two girls, weaving and twisting the stems in place. (how to here) Watching a hummingbird hawk moth visiting the flowers waiting to be picked.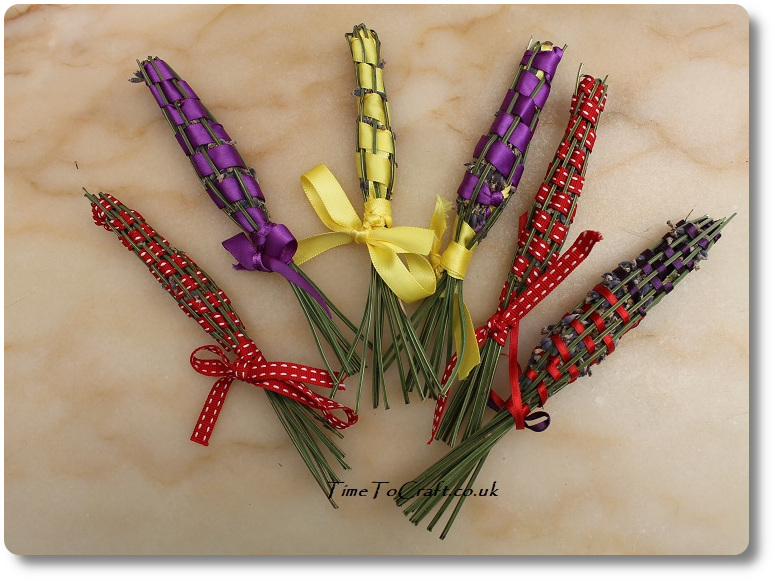 Good memories.
But, hands down, my favourite summer project, this year, has to be the tie dye bedlinen. I've had this one waiting in the wings for a few years. Looking for a summer that's not too wet, because this project was always going to be big and messy. Not a kitchen activity. Oh, no. Has to be outside.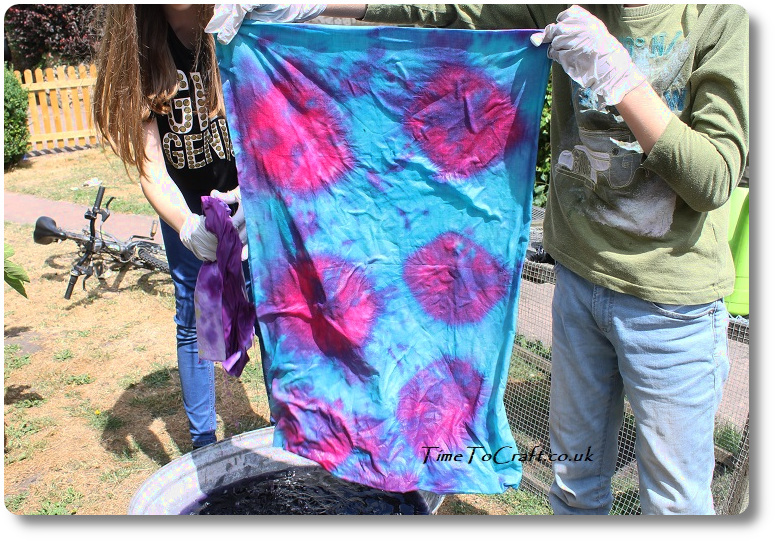 Although, I do usually count on the rain washing away the inevitable spilt dye, that runs off on to the lawn. While the rest of the grass in our garden was crunchy brown, this year, we did have one small corner that looked like a rainbow had laid down to rest. For weeks.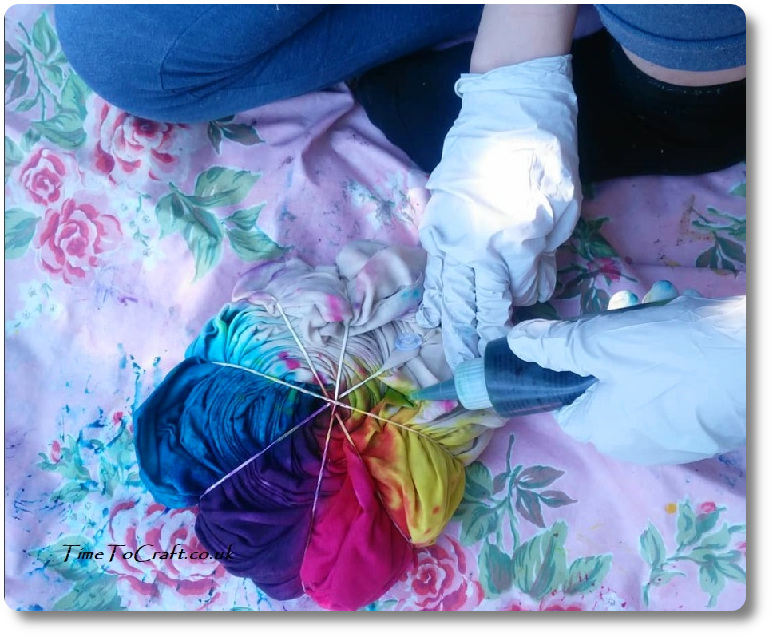 So three duvets and three pillowcases are now summer coloured. We bought more dye to top up the colour for the crumple style duvets, meaning we could dye three pillowcases, one bag and a pair of socks, at the same time.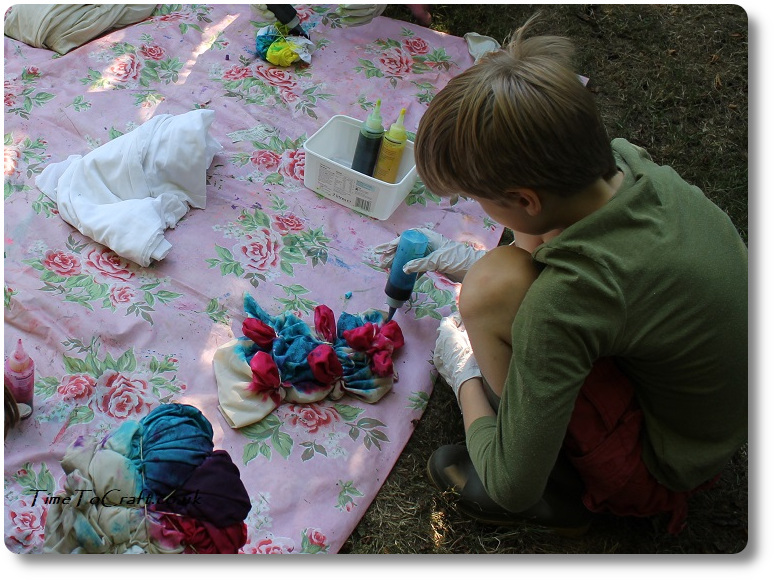 It would be true to say that we are well and truly over the urge to tie dye for a while, at least. Yep. No desire at all to dye anything. I'm not even sure we have anything left to dye.
It was worth it. They did have fun. They innovated and problem solved as they went along. The bedlinen is now on their beds. Boldly declaring that summer is being observed in this home. Some of the vibrance washed out at the rinsing stage, but it doesn't seem to matter. Enough sunshine has been captured.
Thank you, summer 2018. You have a few more weeks to run yet, but already you have proved to be a vintage year and we've captured it, not only in memories and photos, but duvet covers and pillowcases too.
Your forever friend
Cheryl
p.s. I'll be bookmarking this post. Once the jam and jelly have been eaten, and the duvet covers swapped for a winter theme, there will be days that I'll need a top up of colour and sunshine in my life. For sure.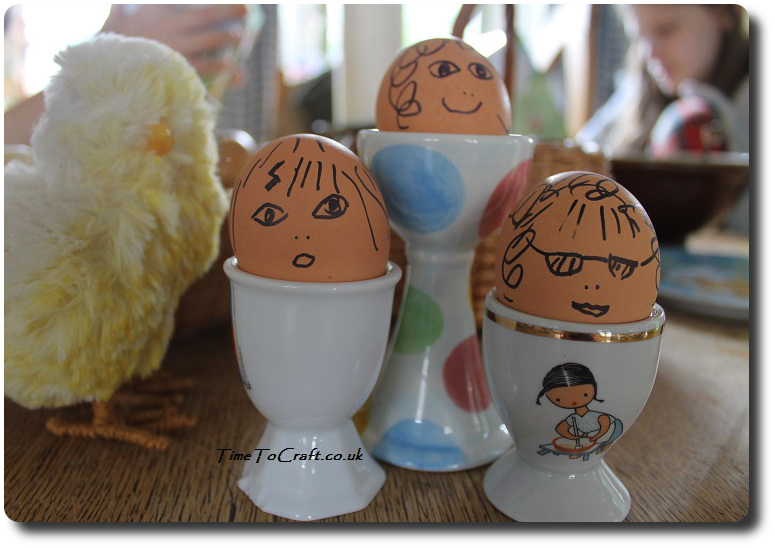 Easter holidays are almost over in this neck of the wood. Uniform is ready, homework is up to date and we're all gearing ourselves up for the return to routine. Two weeks have flown past, but at the same time we've sunk indulgently into a different rhythm which feels so very comfortable and how it has always been. I'm loathe to give it up. Tomorrow will be a shock.
As holidays go, it has been relatively quiet. Which is good. With exams on the horizon for eldest, I didn't want to be haring around the place. As it was, we lost three days of the holiday to study camp.
It's also the time of year I like to dabble in spring cleaning and decluttering wardrobes and chests of drawers, causing chaos to reign for a while in certain rooms, until order can be returned. (not complete yet) I am so grateful for the good drying days we've had. I even washed and dried the flokati rugs outside. Serious win, as far as I'm concerned.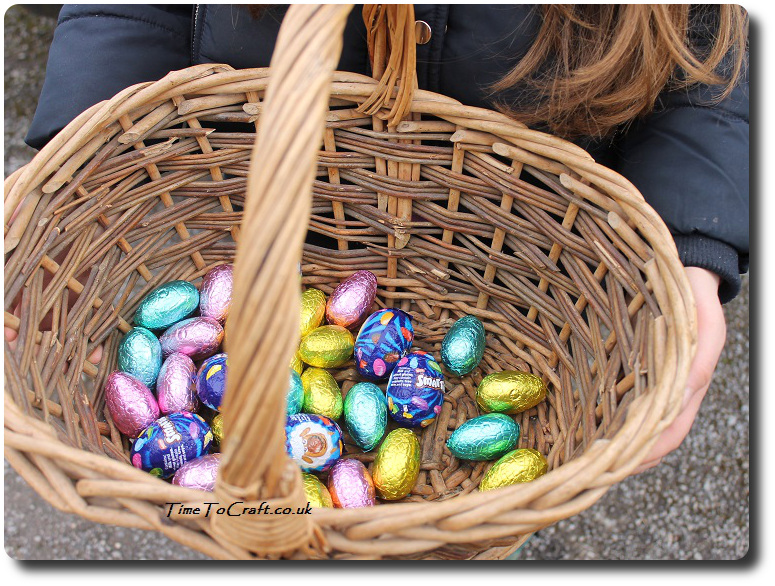 We still managed to fit in our usual Easter fun. The chickens laid chocolate eggs. Only happens on Easter Sunday. It wouldn't seem right to miss such an event. There are only two hens, at the moment, in our chicken ark, but miraculously they were able to produce three eggs for each nest hidden around the garden. Handy when there are three children to join in. The weather was kind too and the hunt was completed in phenomenal time as usual.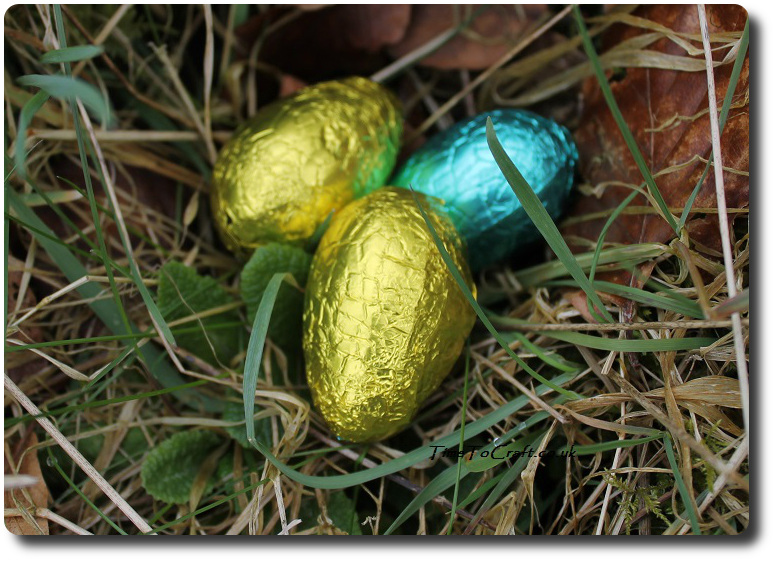 Fortunately, the hens laid their first proper egg, of the year, the day before. To start with the chocolate variety might have set a difficult precedent to sort out over the following weeks.
No holiday would be complete without something new being made. The teens used the hand-cranked Singer machine to recycle old jeans. I find it so difficult to throw old jeans, which came in useful, at last.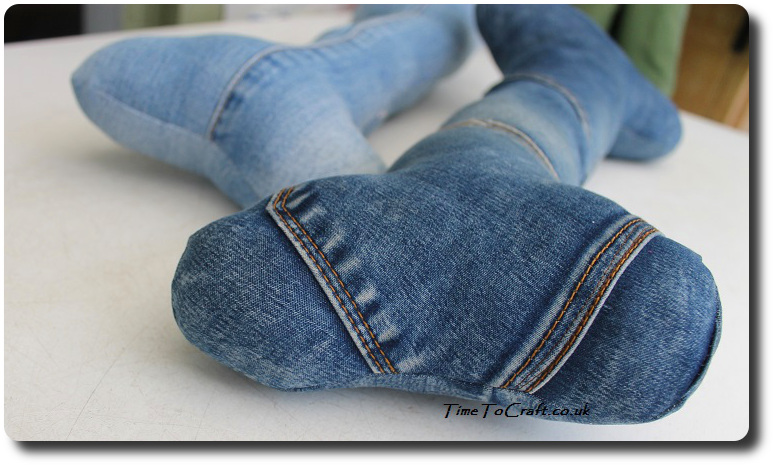 They've made two, so far, with another one marked out. I gave them old bed pillows to use for the stuffing. If the bones don't survive, then nothing much is lost. My hope is that they survive longer than it took to make them. A good rule of thumb. Not much worse than taking months to knit a jumper only for the child to grow out of it in weeks.
Same goes for denim bones.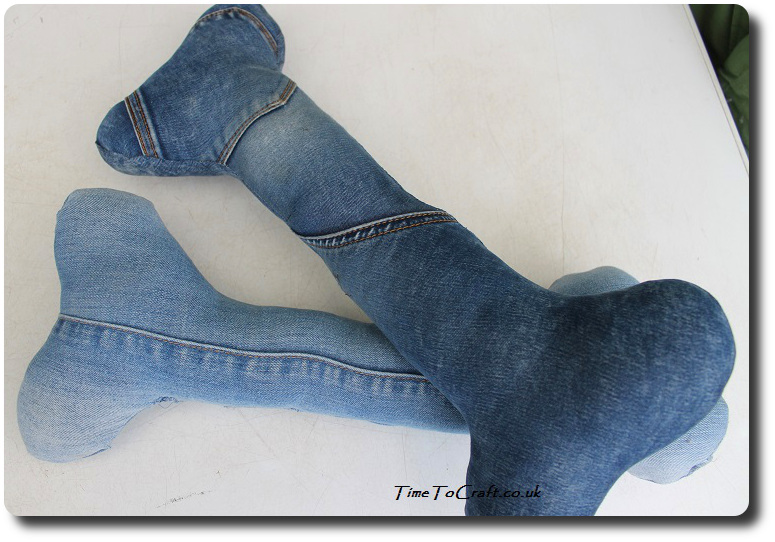 We found the denim bone idea over at Pillar Box Blue. Rather than using the template, we drew out our own, as we needed a slightly bigger version. We found it less tiring on the hand to use a rotary cutter rather than a pair of scissors, when cutting out the denim.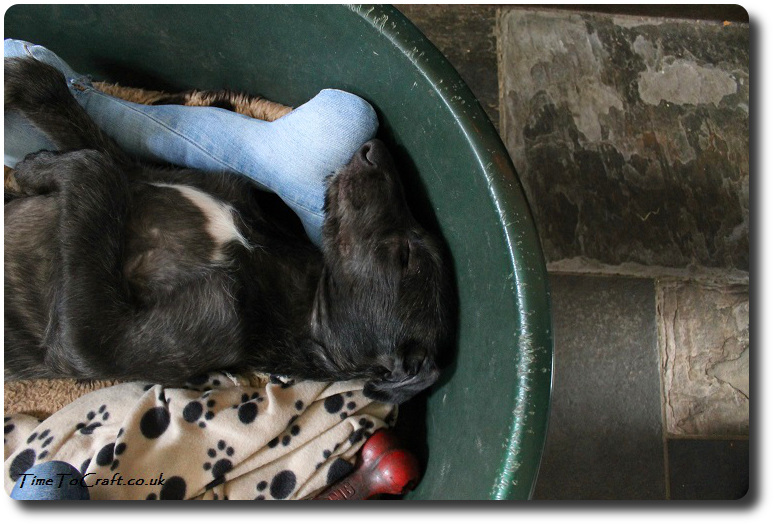 So far the bones have survived. They have been used for biting and throwing around, but also as pillows to snuggle up to.  Perfect for a tired pup after a busy day. He does look cute trying to carry the overlarge bones around.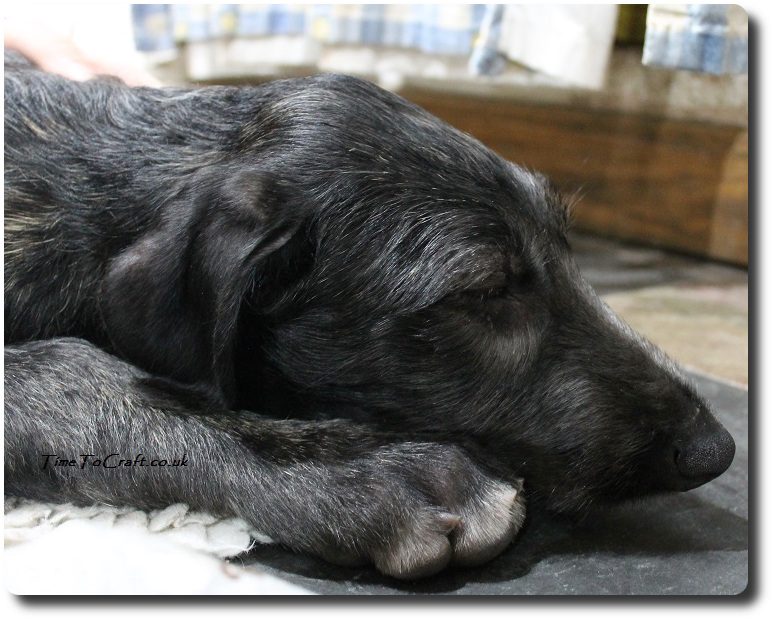 As you should be able to see from his large paws, this will come easier as he grows. The bones are picked up at night, along with his other toys. Just in case.
I really should introduce our new addition.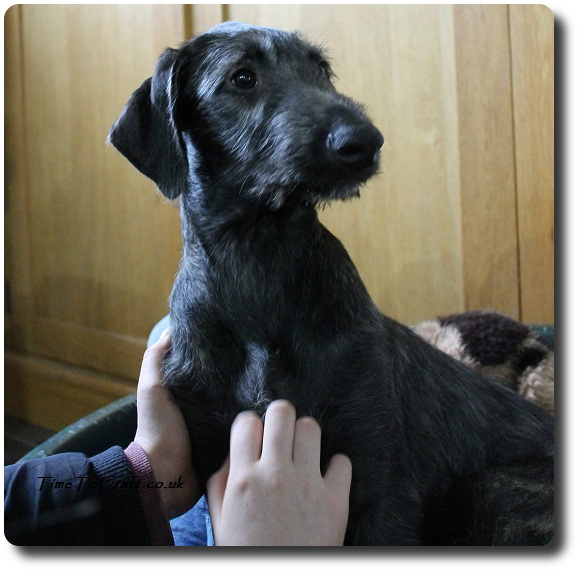 This is Hero. He was meant to fill our second-dog vacancy this spring. He's currently doing a grand job of rearranging our house and keeping us all on our toes. Every story needs a hero, as they say. Something tells me there will be plenty of tales to follow. You could say, I can feel it in my bones.
Photos
There have been cases when people lifted my photos and words, and used them without credit to me or asking permission first. Using them for their own commercial gain. I have now added a level of security to deter people from doing this. Apologies to people who do play nicely. If you would like to use any of my photos, please contact me.
Copyright notice:
All my words and photos are copyrighted to me. They cannot be used for commercial benefit by anyone else. If you would like to use any of them, then please ask me first and don't just take. Written permission only. Don't pass my words, photos or ideas off as your own. It's not nice.
Cookie Policy
Our web pages do not use cookies however this website uses Google Analytics, a web analytics service provided by Google, Inc. Google Analytics uses cookies to help us analyse how people use our site. The use of cookies by Google Analytics is subject to change.