Why we didn't buy school shoes.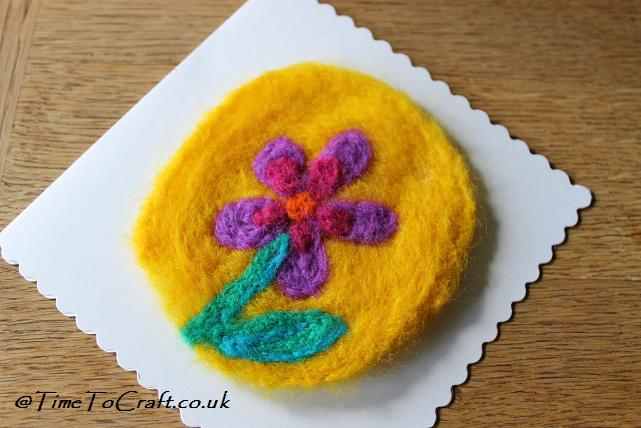 (Before I start, I should explain that I do not like shoe shopping. In fact, I really don't enjoy retail therapy at all. I'm immune to the buzz it triggers. I can imitate the activity, but I really would prefer to be looking for bees and beetles.)
Good Friend – "But you've had all holiday to organize new shoes."
Me – "True, but we were busy."
Good Friend – "Doing what?"
Good question. Well, with some thought, here are five good reasons why I  didn't get round to buying new school shoes or organizing haircuts before the children went back to school:
Craft activities  – needle felting, making peg dolls, decorating t-shirts using sewing and painting, and more.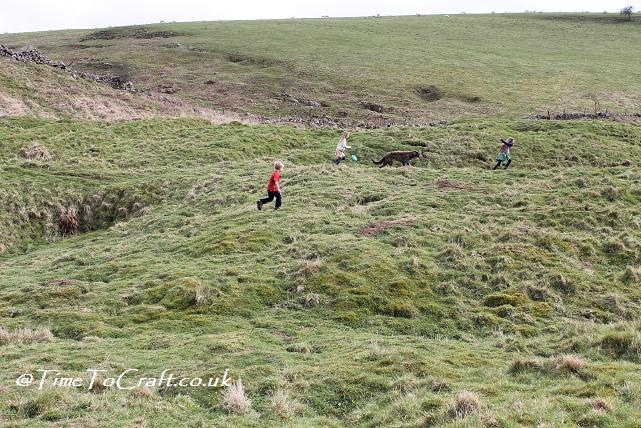 2. Fun outside – long walks with all the family, playing badminton in the garden, going on bike rides, spending lots of time watching the mining bees in the garden, planting seeds.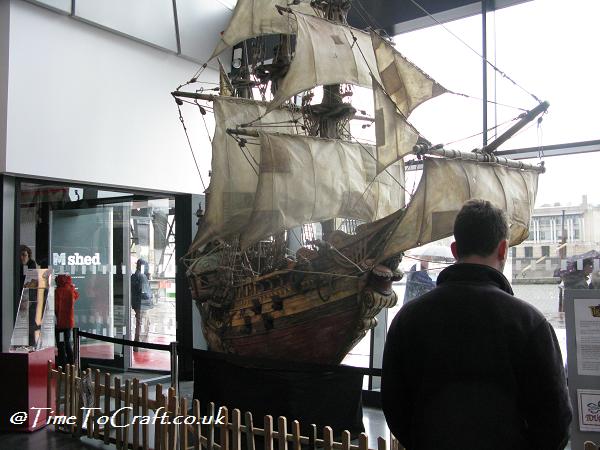 3. Fun days out  – cinema to see the Pirate Captain and then visit the actual Aardman ship they used in the movie (to be found in the M-Shed in Bristol), visiting family, going on museum trips.
4. Catch up with reading – lots and lots.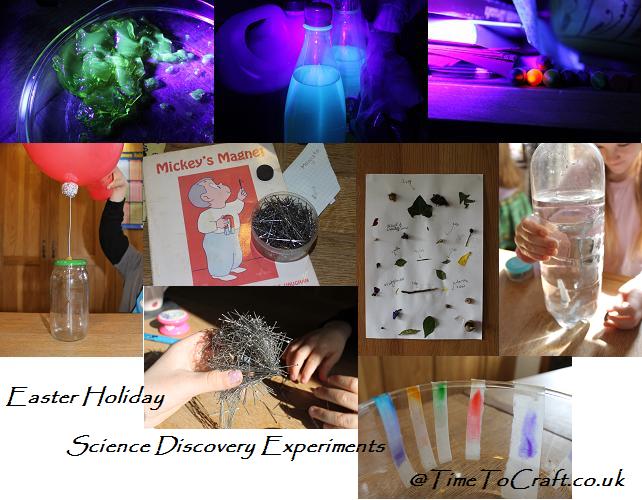 5. Fun doing exciting science experiment.( from top left – glow in the dark jelly, UV light on tonic water, UV light on children's crayons, electroscope, making magnets, tiny bag nature hunt and watch decay, dunking diver, magnet from hard disk comparison and chromatography. Also sound waves through different states of matter – but no photo!)
So there you are. Far too busy having fun to go shoe shopping. In case you are wondering, shoes have now been bought, but haircuts are still waiting.