Spring is in full motion in our corner of the world. I've woken to hear the most amazing bird songs, this week, and find myself not rushing up, but enjoying the songs. Not chirps, but full on musical movements! Like an orchestra is playing outside my window.
In the garden, bulbs are popping up overnight. Not really overnight, but I swear they weren't there the day before. If they hadn't been there the year before, then I'd begin to think that someone is sneaking into the garden and planting them while we sleep. Continue reading →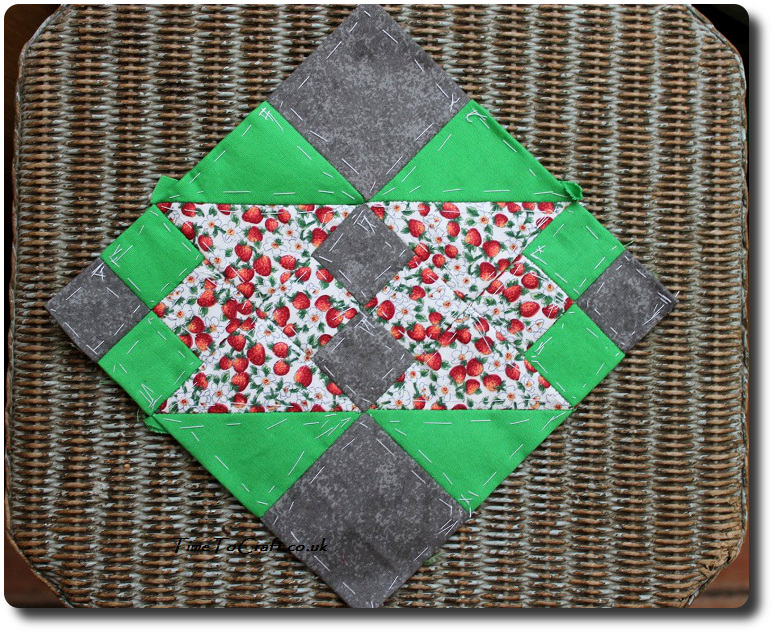 Dear Daughter
I'm back with the 24th quilt block and 21st letter Continue reading →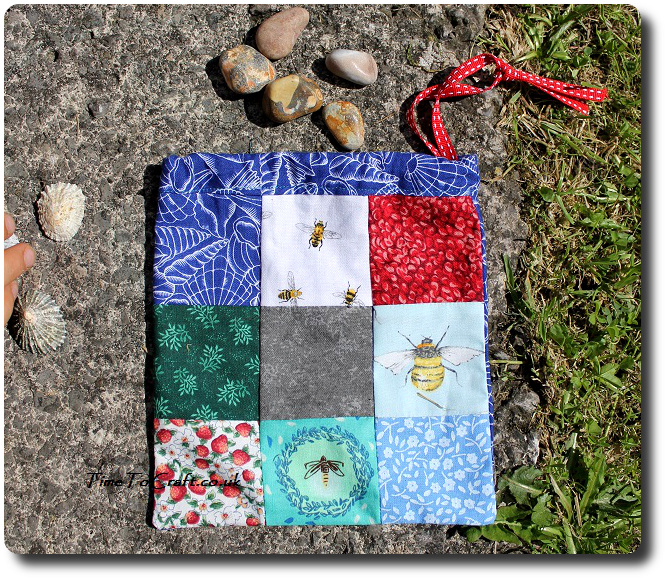 When I travelled as a child, I always had a clutch of books. While others couldn't read in the car, I would have my nose in a book with no ill effect. I would read for most of the journey. Once finished, I'd gaze out of the window enjoying the moving scene.
I am the youngest of four, it eventually reached the stage where my older siblings found other pursuits more interesting than holidaying with the family or they were away at school. Suited me as, I tended to have the back seat of the car all to myself. No one to argue with. Room to spread out.
Later, I travelled by train and plane for work.  I looked forward to these journeys as I knew I'd have plenty of time to read. I went through shelves full of sci-fi and discovered the best train station book stores to buy my favourites from.
In contrast, my children prefer to have travel entertainment which is more interactive and collaborative. They like I-spy type of games that they can all play together. I make spotting lists for journeys, or they will make up stories together. Sometimes there are arguments but mainly they are happy. A good job as all three of them sit along the back seat together.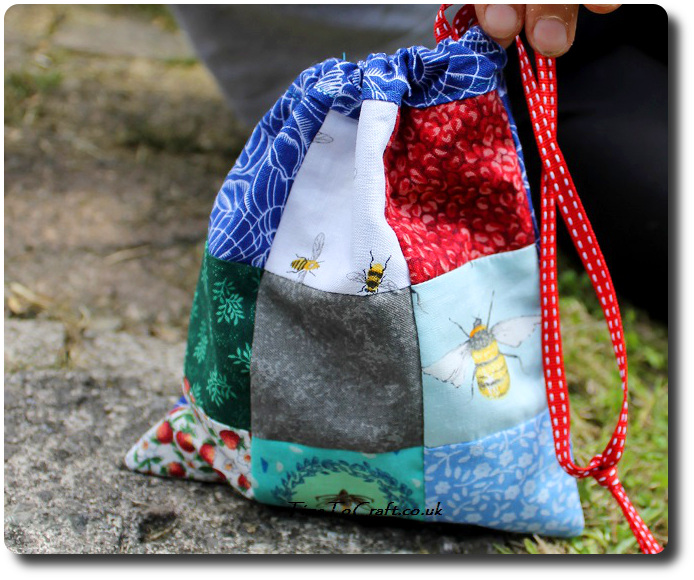 This summer, to help break up the journey, I've made a drawstring patchwork travel bag with nine squares. I've used fabric, from my stash which are nature themed. My favourite bees and fire fly fabric among them. They are 2.5 inches squares, allowing a 0.25 inch seam allowance. I picked out my blue seashell fabric as the backing, which I used for my pin cushion. I must use it more. It gives a perfect holiday feel.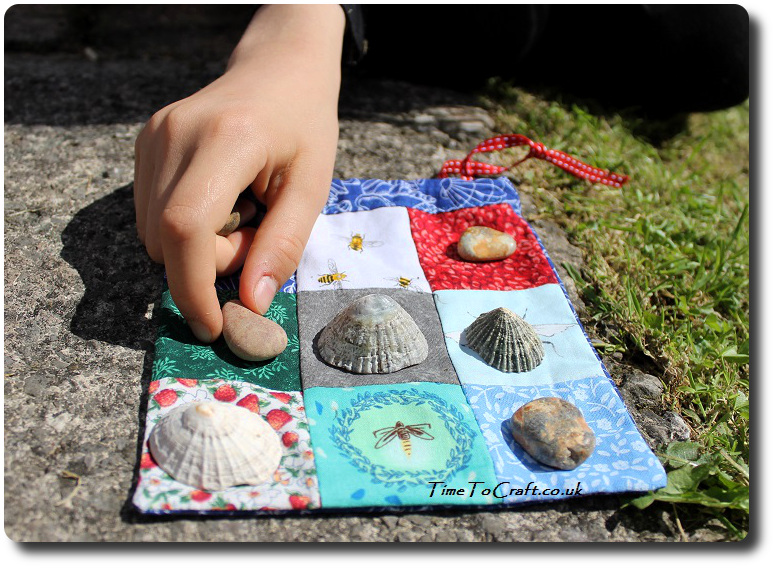 Inside are more of our collection of pebbles and stones. I am determined to find uses for our previous seashore finds. This time I'm putting them to work as markers for noughts and crosses, or tic-tac-toe. My version is Pebbles and Shells.
There is something about holding a pebble in your hand that is truly calming. They are all the perfect size for the squares. If any are lost, we can replace them. I won't even have to worry about littering.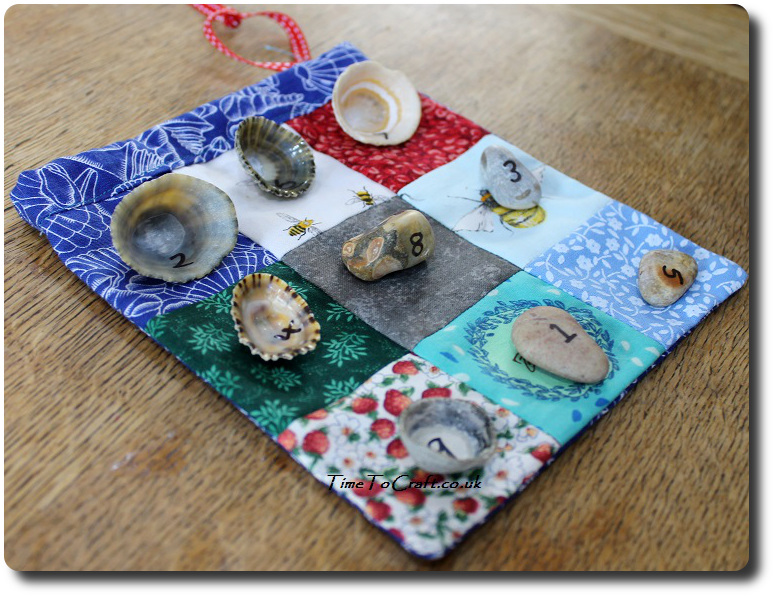 This bag has a secret. On the under side of all the pebbles and shells, I've marked on numbers. 1 to 9.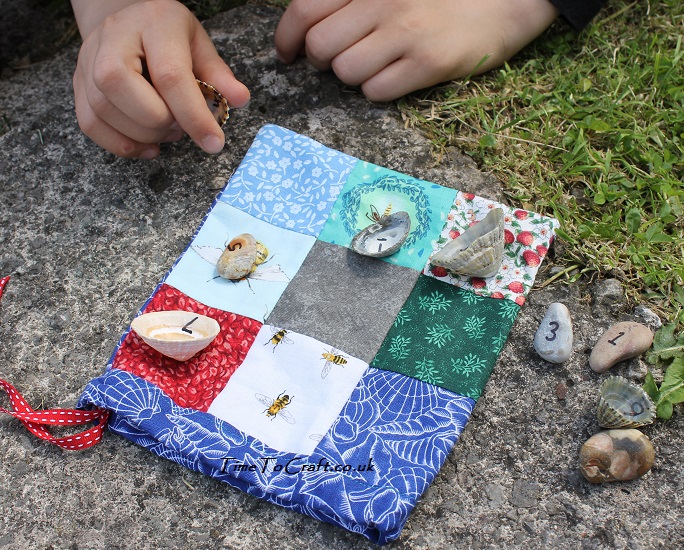 This set can also be used to work on the magic square. If you haven't come across the concept before, the idea is that each row, column and diagonal should add up to 15. It is great for practising adding up and stretching logic muscles. It could be timed and played as a competition.
Yet again they are having too much fun solving the puzzle to realize they are practising their maths again.
Alternatively, they could use it as a memory game, matching number bonds. Finding 2 and 8, or 4 and 6 for example. Or make up stories about the different patches. I remember my sister doing this for me when I was younger than them.
I'm sure the children will dream up other games to play with this travel bag. I'll add in a deck of cards, so I can teach them a few card games too. Also a ball of wool. Finger knitting is a great way to pass the time and literally keep little fingers busy!
Hopefully, this summer we will take it on journeys, and maybe into restaurants, to play as we wait for our meals to arrive. I love how the patchwork turned out and I certainly won't mind bringing it out of my bag for us all to play with. Even in the busiest pub. It is light and small, making it perfect for travelling.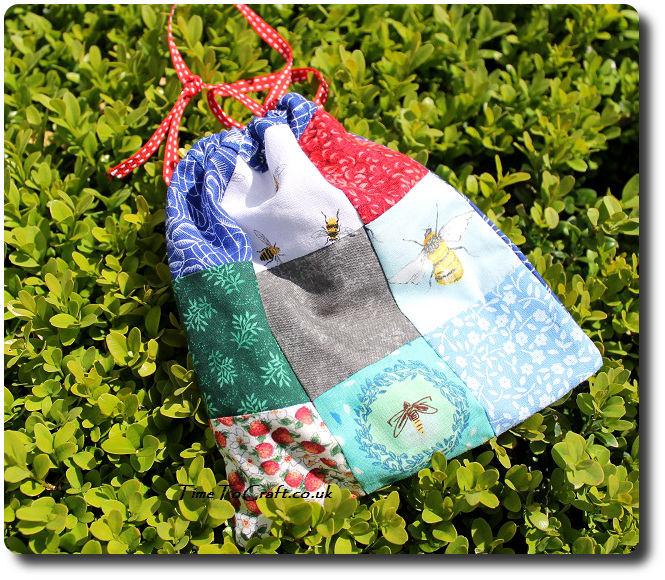 What do you take on journeys or holidays to keep children entertained while they travel?
Linking up to these lovely linkies

Photos
There have been cases when people lifted my photos and words, and used them without credit to me or asking permission first. Using them for their own commercial gain. I have now added a level of security to deter people from doing this. Apologies to people who do play nicely. If you would like to use any of my photos, please contact me.
Copyright notice:
All my words and photos are copyrighted to me. They cannot be used for commercial benefit by anyone else. If you would like to use any of them, then please ask me first and don't just take. Written permission only. Don't pass my words, photos or ideas off as your own. It's not nice.
Cookie Policy
Our web pages do not use cookies however this website uses Google Analytics, a web analytics service provided by Google, Inc. Google Analytics uses cookies to help us analyse how people use our site. The use of cookies by Google Analytics is subject to change.