Mistletoe. I love spotting mistletoe in trees. There is one particular tree that we pass, which is almost more mistletoe than tree. Especially now the leaves have fallen. The bundles of mistletoe look like baubles, strung up on a rather sad looking tree. High up and out of reach.
I still get excited when I see mistletoe.
Yesterday, as we took a family walk, a sprig had fallen. Half had been crushed by a passing car, but the rest was good.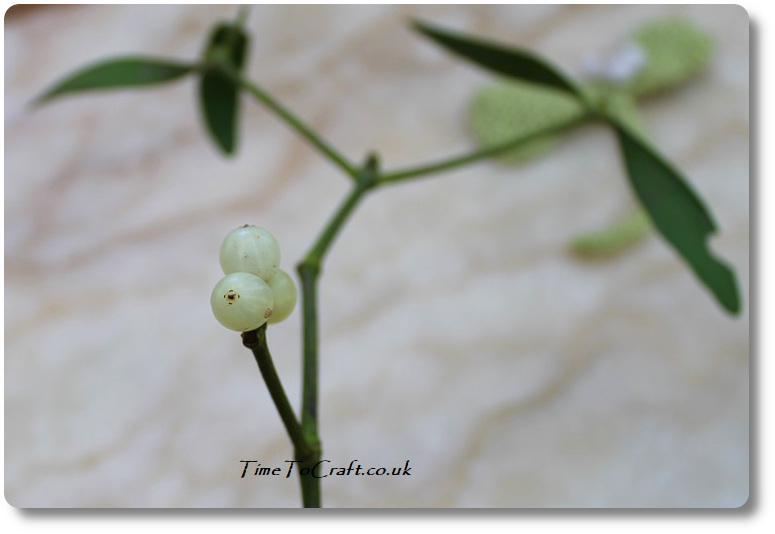 It really is a spindly, but elegant plant. The berries are a perfect off white. I can see why it is wrapped up in folklore and tradition. Over the years, I've knitted mistletoe. Producing a cartoon yarn version of the leaves and berries, rather than anything more accurate.
Nature really does do it best.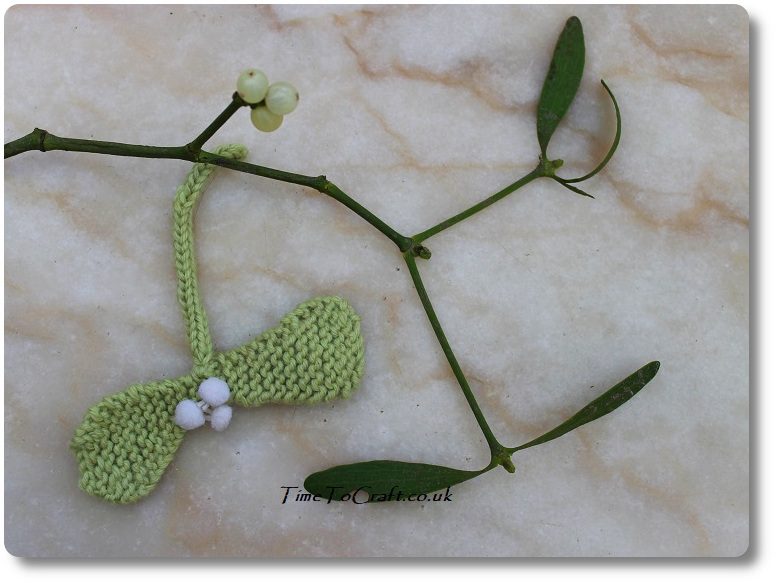 The real mistletoe will dry and curl before long. Unlikely to last until the festive season. To give it more life, I'm going to add the berries to our trees to see if we can grow our own, which would be fun. I've tried so many times, so who knows, maybe this time it will work. I'm planning to get out my felting needles and see if I can make something that looks a little more realistic than my knitted versions, to hang inside, above the door.
My children have grown so used to me educating them about plants that we pass. They walk passed, pointing at the tree now, confirming identification, then they continue talking to each other. Oh well. I guess my job is done, then.
I spotted these beauties, yesterday, in the garden. It was raining and dull. No good for photos, but they did stand out. Vibrant purple flashes in the grass. Like crocuses appearing in the spring. They are up where we cut the logs down to the right size to fit into the wood burner. I suspect the spores were transported on a log or sole of a boot, and found a good place to thrive.
They are covering an area of about metre and a half in diameter. Don't be fooled by my photos. These toadstools are tiny. About 5cm across. Maybe 30 or more fruiting bodies. It's the first year I've noticed them, although I'm sure they've been there longer. I'm always cautious about identifying fungi. I suspect I know what they are, but toadstools and misinformation are not a good combination.
This morning, I flattened a cardboard box to sit on and took photos of these little gems. Clocks have gone back today, and that's how I spent my extra hour. On my tummy. Taking photos. In the frost. At first it was to identify them, but after a while I was chasing the light bouncing off them and the dew drops on the grass. Fascinated by the toadstools' fur like texture, as I focused in.
If ever there was a magic moment in our garden, I'm sure this would be it.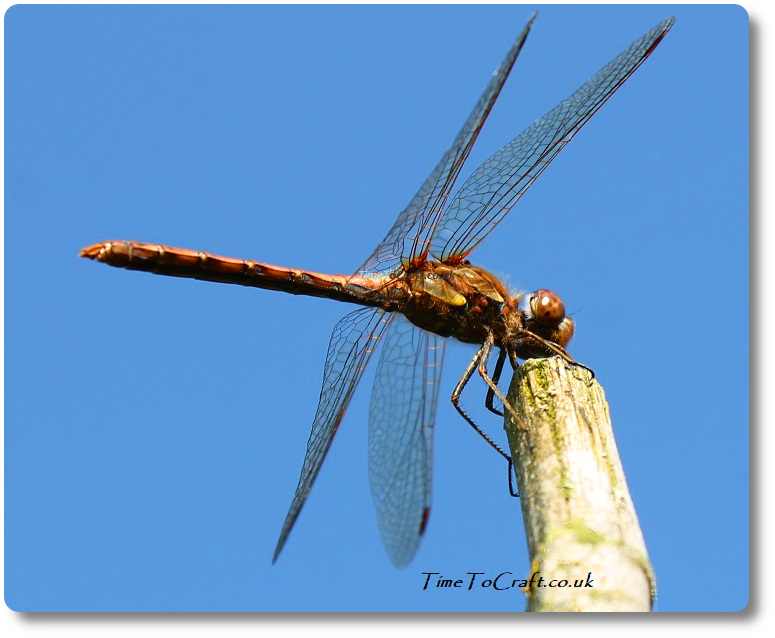 Picked a big basketful of runner beans and French beans yesterday, ready to process on our forecasted wet Sunday. Plan to make runner bean relish today. Also brought in the outdoor cherry tomatoes. Some need a bit more time to ripen, then a copious amounts of pasta sauce, seems to be on the cards, for the winter.
While I wove through the bean plants yesterday, lifting leaves to find clusters of pods, four dragonflies played musical chairs on the surrounding bean poles. Ignoring me, unless I stepped too close. They'd lean their heads and rotate their eyes to fix me in a glare. I was being summed up. I must have been picking beans for a good hour. The four dragonflies continued their game. Occasionally quartering the grass area in search of a tasty bite, but always returning. To the bean poles, to carry on the game.
Photos
There have been cases when people lifted my photos and words, and used them without credit to me or asking permission first. Using them for their own commercial gain. I have now added a level of security to deter people from doing this. Apologies to people who do play nicely. If you would like to use any of my photos, please contact me.
Copyright notice:
All my words and photos are copyrighted to me. They cannot be used for commercial benefit by anyone else. If you would like to use any of them, then please ask me first and don't just take. Written permission only. Don't pass my words, photos or ideas off as your own. It's not nice.
Cookie Policy
Our web pages do not use cookies however this website uses Google Analytics, a web analytics service provided by Google, Inc. Google Analytics uses cookies to help us analyse how people use our site. The use of cookies by Google Analytics is subject to change.