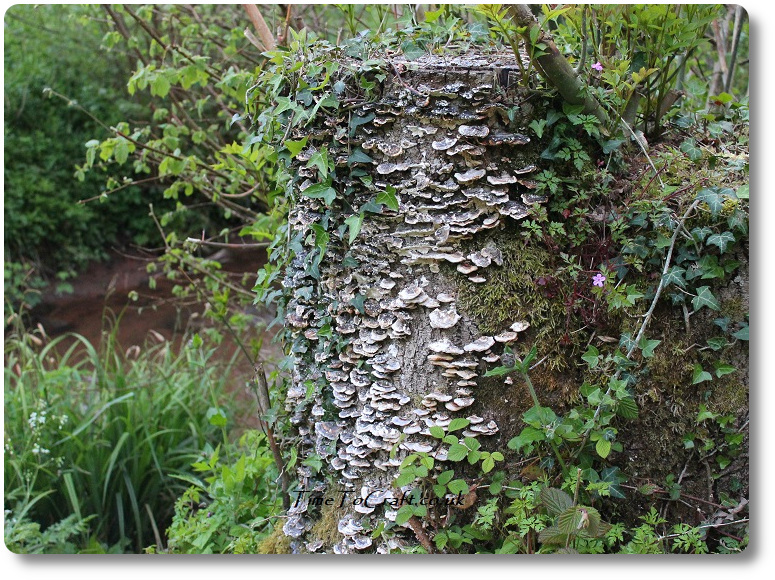 Spotted a fungi covered stump on our dawn chorus walk. Easy to over look when your eye is drawn to the woodland floor, covered by the spectacular and colourful show of bluebells and stitchwort.
To me, this is just as spectacular. The texture and subtle shades. Like scales of a sleeping dragon. Surely a legend or tale should be woven around this old sentry. Am I the only one that walks on, still filling in the blanks of the story for this woodland landmark, I wonder?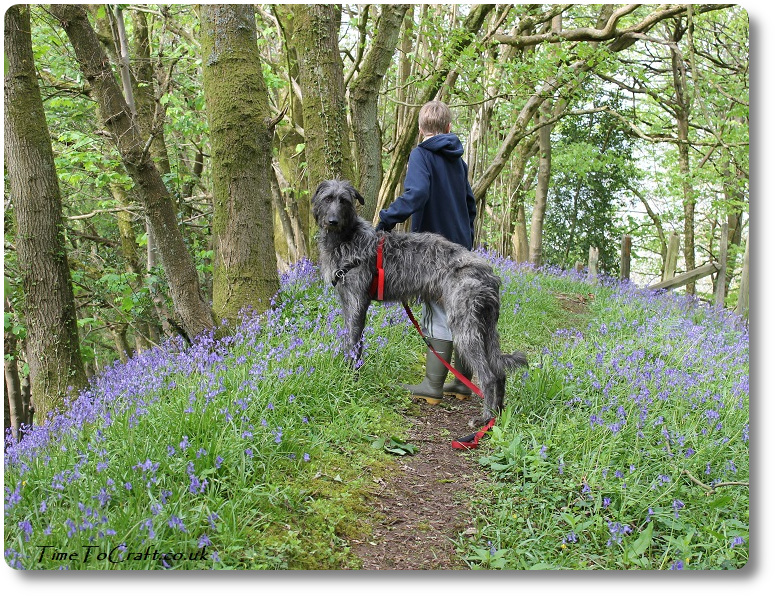 If you were to walk out of our back garden gate and turn right along the path, you'd reach the village in about half a mile. Turn left and you walk along a path further into the woods. No roads to cross. A well defined path that gets over grown in parts during the summer. You might bump into a local out walking their dog, but most days, more than likely, it would be only you, the birds and an occasional deer on the path. Although a vole did run across my path today, so you're never alone. It is our dog walking route. Has been for over 22 years.
There have been changes. Mainly organic. Nature has gradually reclaimed on old brick hut. Remapped the landscape slightly in parts. Trees grown and others fallen. Seasons changing. It is beautiful. In a strange way, over time, we've become part of it all. Shaping and being shaped by this place. Tied to a place that frees us, in a way that only nature can.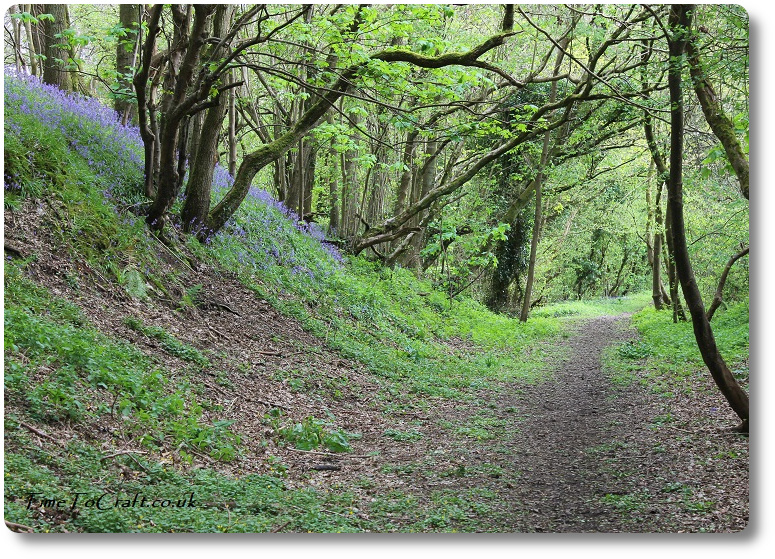 Bluebell season is here. We always make a special walk to see them. Not just our daily dog walk. Bluebells are one of the signs of an ancient wood. Ours becomes a carpet of blue where the ground has been undisturbed and the growing conditions are right. You'd never know the rest of the year. No sign.
Bluebells are delicate. Heavy footfall, while they sleep (or anytime), and they will not thrive. When they push through the soil and flower, you can see the paths that we and the animals make the rest of the year. There are clear lines of bare earth, weaving through the carpets of blue. We can walk a mile and a half and enjoy the sight and smell of them en route. A delicate, floral fragrance that almost seems to escape.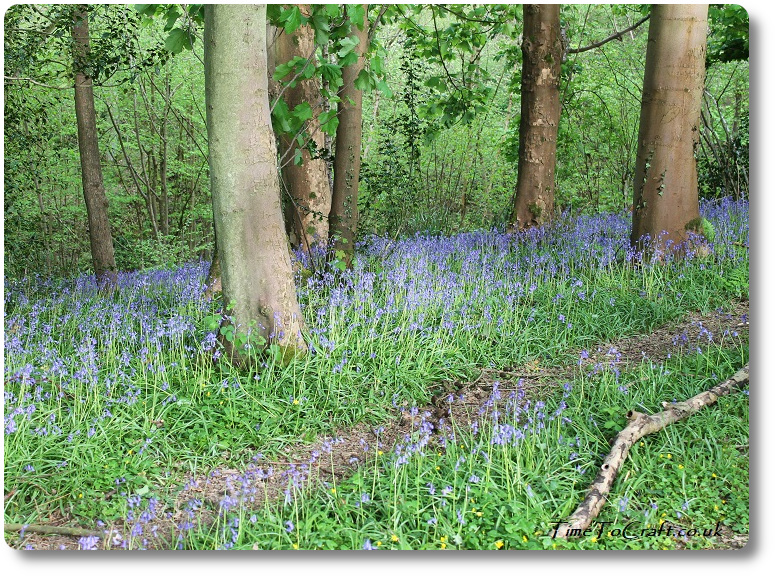 I'm glad we stick to the same paths during the year. I'd hate to think I was treading on the bluebells while they were dormant, and crushing them with our feet.
In contrast, if you were to take the more walked path down to the village, there are very few bluebells. Same woods, but more people, making more paths, I suppose. Maybe picking the flowers too. Less chance to seed. We walked back from the village today, after voting, and I couldn't help noticing that the infrequent and small patches of bluebells were nestled close to young holly trees. Protected for the time being, by the prickly leaves.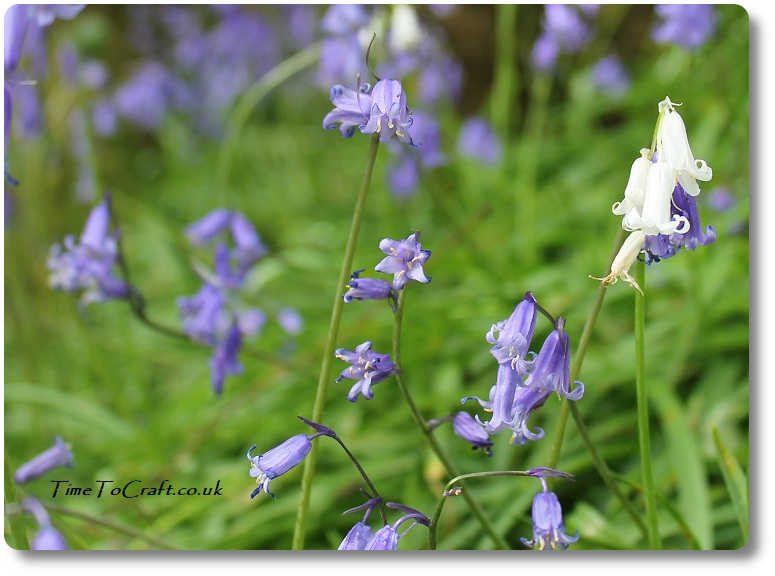 These are all native bluebells. Smaller bells with curling rims. Not flared. The flowers are on one side of the stem so you get the characteristic droop. I can almost imagine the fairies and other magical folk standing beside them.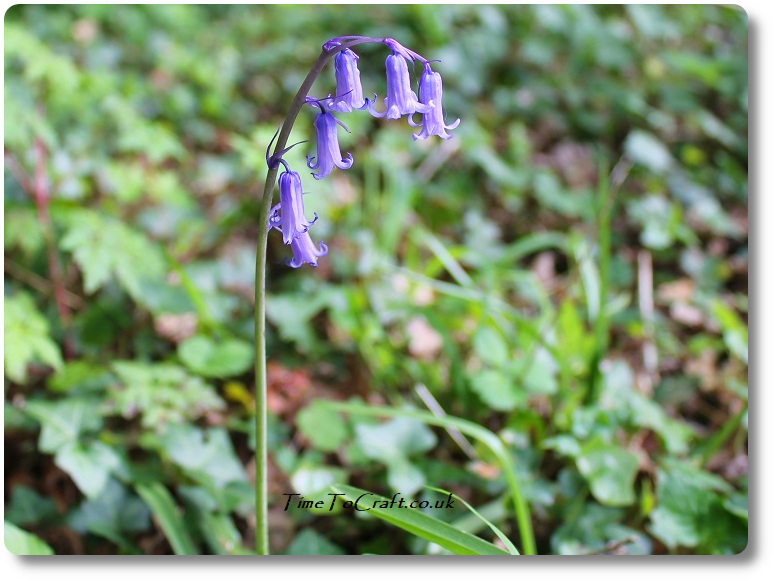 I noticed patches of the invasive Spanish bluebells (not included in my photos here) along our way, where people have either dumped earth from their gardens or carried the seeds on their soles. I guess they will spread, but hopefully it will take time.
Another week or two and the bluebells will have gone. Wild garlic is already making its presence felt. It will be a carpet of white and a completely different fragrance. The ferns are unfurling and will grow tall. The remains of the bluebells will be lost. The view will change again.  Till next time.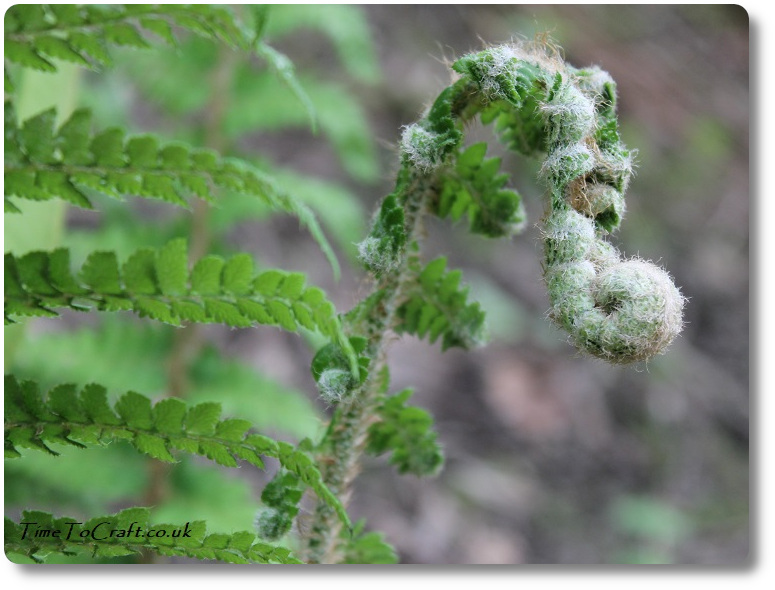 It feels a real privilege to experience this each year. This year is particularly good for bluebells. I hope you have a chance to take a walk, if you haven't already, but please, keep to the paths, as much as you can. It really is worth it.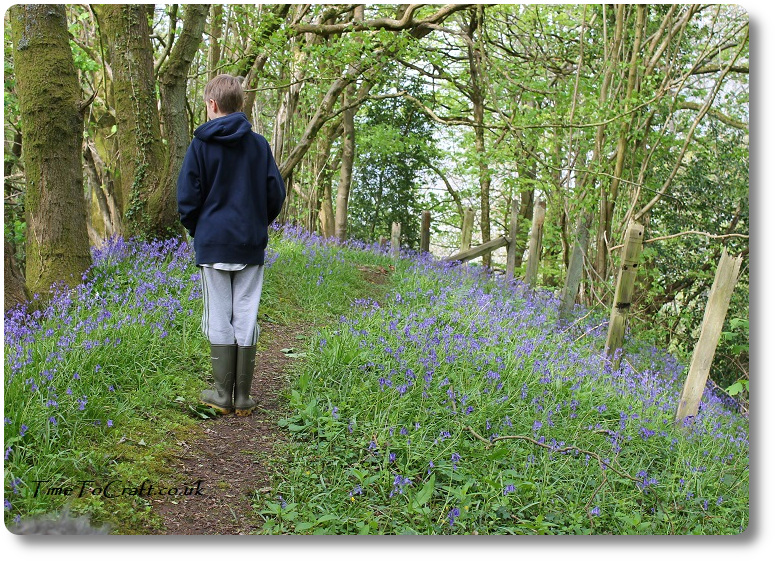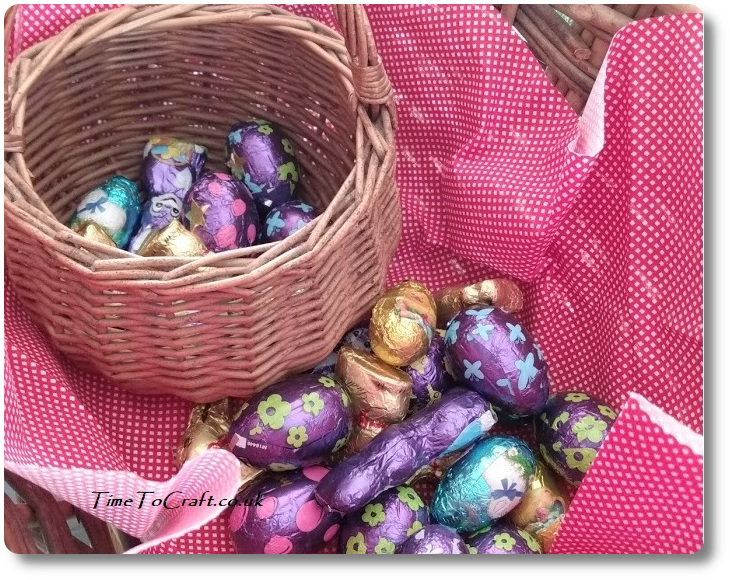 Ah. The truly, delightful combination of a long weekend and a short working week. Could it be better? Honestly, apart from a week's holiday, I reckon it is the best kind of week. Plenty of time to play, but still get the jobs done.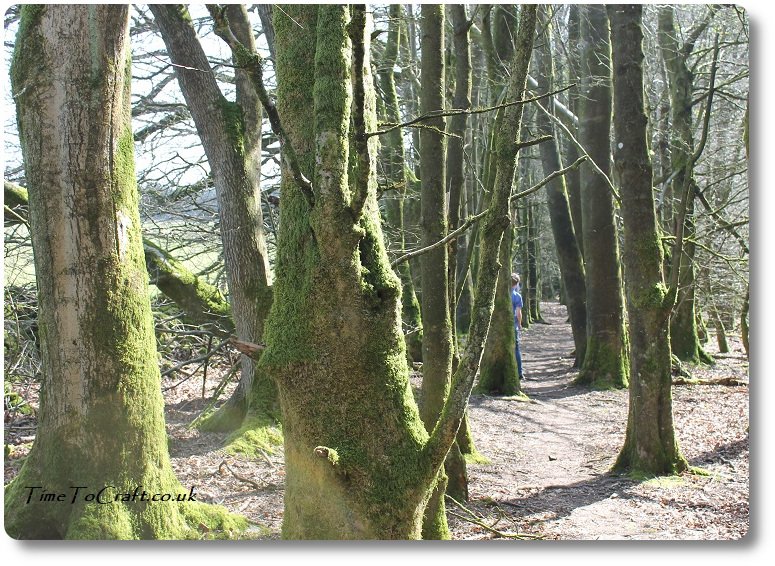 (Anyone else spend half their walks in the woods trying to spot the people they are meant to be walking with?)
So, where do I start? Friday we had a change of plans. We took a picnic to one of our favourite Forestry Commission woods on the Mendips, followed by a long walk among the trees. Lots of signs of budding and leafing up.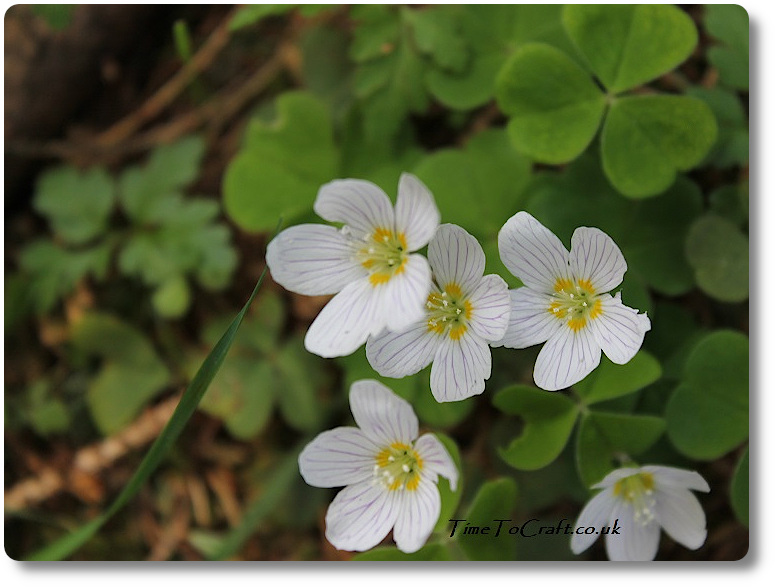 (wood sorrel)
Saturday we headed off to the Eden Project. Doing it all in one day, was probably pushing it, but I'm glad we went. Children loved it.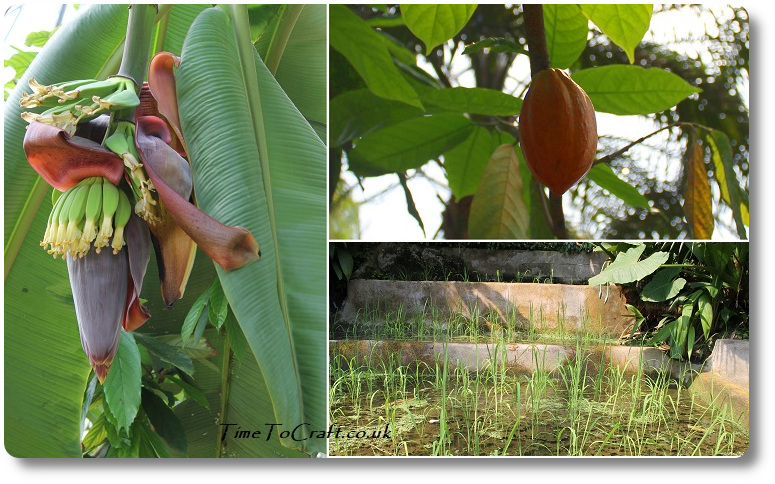 Sunday was Easter. We had our Easter breakfast of boiled eggs, followed by an Easter egg hunt and usual fun. In the afternoon, the rest of the family went off to the cinema, leaving me to roast the lamb and generally take it a bit easier.
Monday was Earth Day. I spent the morning sowing more seeds, destined for the kitchen garden. Fifty two sweetcorn, two courgettes, a handful of cucamelons and cucumbers. This weekend, I'm hoping to plant up the salad beds and cut flower beds. In between the rain, I suspect.
Tuesday was back to school and work for everyone. A few heels were heard scrapping the floor as they left, but generally everyone went back without a fuss. It was only four days, after all, till the weekend.
They've all slipped back in to routine. Cricket has started this week, which heralds months of me standing around, two evenings a week, at various cricket grounds, trying to figure out how they score this version of the game. One day, I will get it. I'm sure I will.
My new yarn project is gradually growing. I only have four more squares to go. This is a stash busting project, which inevitably means I don't have quite enough of the yarn to make it. I'll need to stash dive again and see what else I can use.
Only other news is that I finally worked out what was buzzing when I sat down in the evenings. Hand on heart, I'd tried to ignore it. I knew it wouldn't be good. It wasn't.
Regular readers may have worked out that nature has a habit of invading our home on a regular basis. It was one of those times. I traced the noise to our wood burner. Dark in there, so I found a torch. As I shone the light through the glass, looking back out at me was a very dusty hornet, causing a wood ash dust storm with her wings. Unmistakably a hornet, and not a happy one.
It would be, wouldn't it?
If I ever write a book, I'm going to give it the title of "And there was a hornet in the wood burner." It does seem to pretty much sum up my life.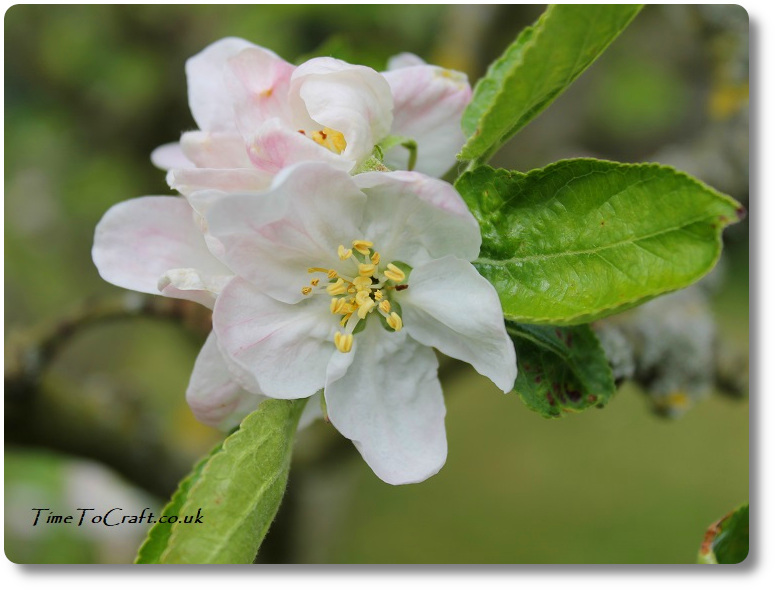 So a week of seeing nature and the start of everything bursting into life again. I love the fresh green that's everywhere at the moment. Only see it when the new growth starts in the spring. Black thorn giving way to hawthorn in the hedges. Nobly oak branches bursting out into leaf overnight.
Even a dunnock/hedge sparrow dancing in front of our window. Repeating the same dance fifty times, or more, a day. At the end, he sometimes sings into the glass, for a while. I hope practise is making it perfect for him.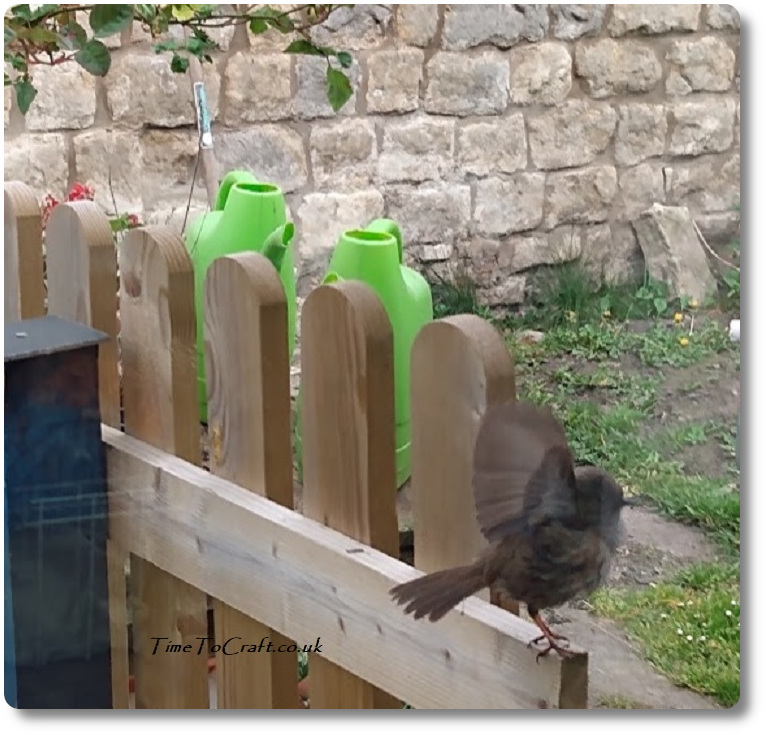 My word of the week is nature. Seems to have surrounded us a little bit more than usual this week. Joining in with Anne's word of the week linky. What word sums up your week?
Photos
There have been cases when people lifted my photos and words, and used them without credit to me or asking permission first. Using them for their own commercial gain. I have now added a level of security to deter people from doing this. Apologies to people who do play nicely. If you would like to use any of my photos, please contact me.
Copyright notice:
All my words and photos are copyrighted to me. They cannot be used for commercial benefit by anyone else. If you would like to use any of them, then please ask me first and don't just take. Written permission only. Don't pass my words, photos or ideas off as your own. It's not nice.
Cookie Policy
Our web pages do not use cookies however this website uses Google Analytics, a web analytics service provided by Google, Inc. Google Analytics uses cookies to help us analyse how people use our site. The use of cookies by Google Analytics is subject to change.