And what did the beetle see as she peeped over the top of the petal?
Female thick legged flower beetle. The males have the thick back legs, in case you're wondering.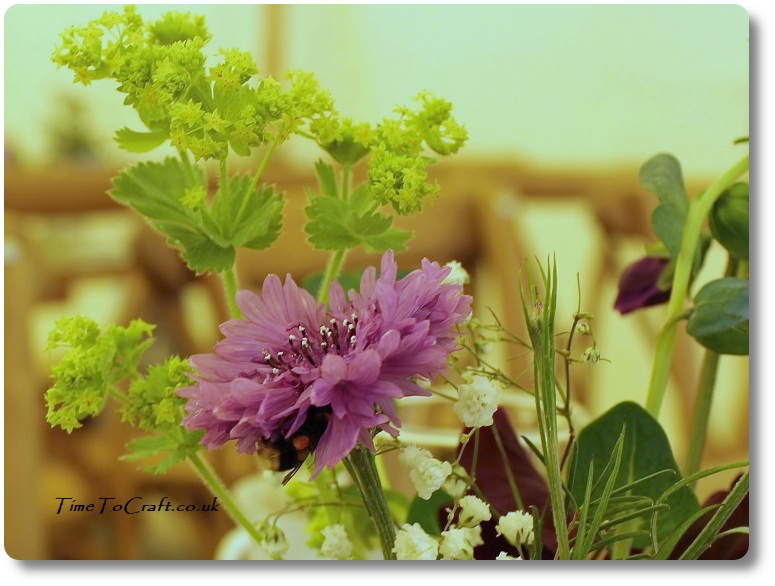 In the marquee, long trestle tables set up, with flower filled jam jars, spaced at regular intervals. Moving quietly from one jam jar to another, was the flower inspector. Smartly dressed in black and white. Unnoticed by most. Not her usual venue, but she would do her best. Indeed, so dedicated and intent on her job, that she ignored me shadowing her along the tables, as I followed with my camera. She is a pro.
When finally the last flower was approved by the tiny worker, she flew out through the door. Back into the open air. The festivities could begin. The flowers had been checked.
Another venue received the buzz approval.
(Spent the weekend in the Lake District. My niece's and new nephew-in-law's wedding. Congratulations to them both.)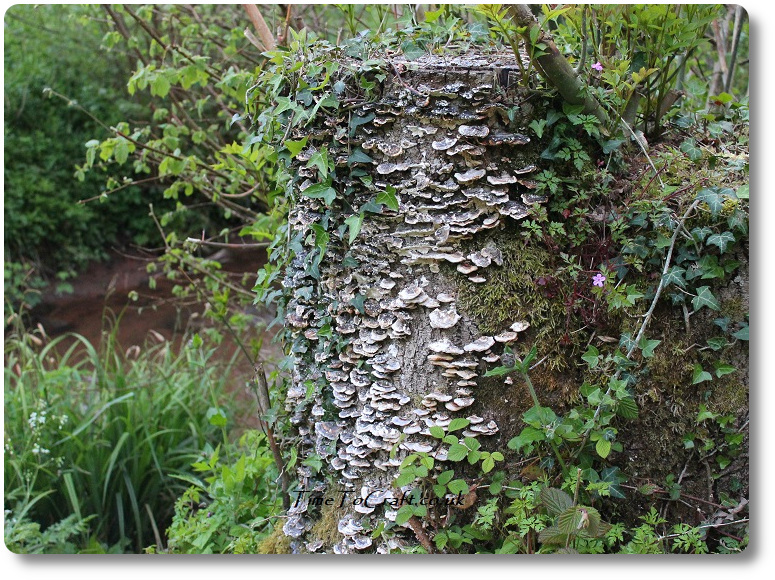 Spotted a fungi covered stump on our dawn chorus walk. Easy to over look when your eye is drawn to the woodland floor, covered by the spectacular and colourful show of bluebells and stitchwort.
To me, this is just as spectacular. The texture and subtle shades. Like scales of a sleeping dragon. Surely a legend or tale should be woven around this old sentry. Am I the only one that walks on, still filling in the blanks of the story for this woodland landmark, I wonder?
Photos
There have been cases when people lifted my photos and words, and used them without credit to me or asking permission first. Using them for their own commercial gain. I have now added a level of security to deter people from doing this. Apologies to people who do play nicely. If you would like to use any of my photos, please contact me.
Copyright notice:
All my words and photos are copyrighted to me. They cannot be used for commercial benefit by anyone else. If you would like to use any of them, then please ask me first and don't just take. Written permission only. Don't pass my words, photos or ideas off as your own. It's not nice.
Cookie Policy
Our web pages do not use cookies however this website uses Google Analytics, a web analytics service provided by Google, Inc. Google Analytics uses cookies to help us analyse how people use our site. The use of cookies by Google Analytics is subject to change.