Dinosaur top and a shadow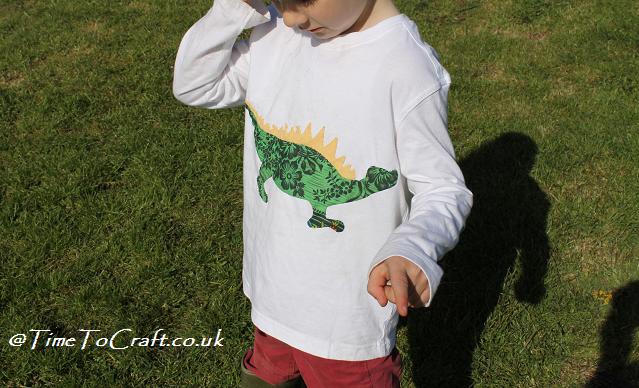 TF's dinosaur top is finished and being worn.
TF had fun adding the dinosaur paw prints onto the back. We used freezer paper to form the paw prints. There was much discussion about how many paw prints and where they should go.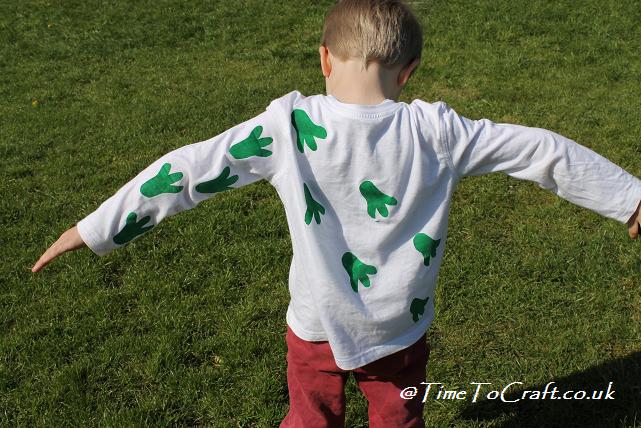 Finally settled on the dinosaur walking up his arm to his shoulder and back down across his back.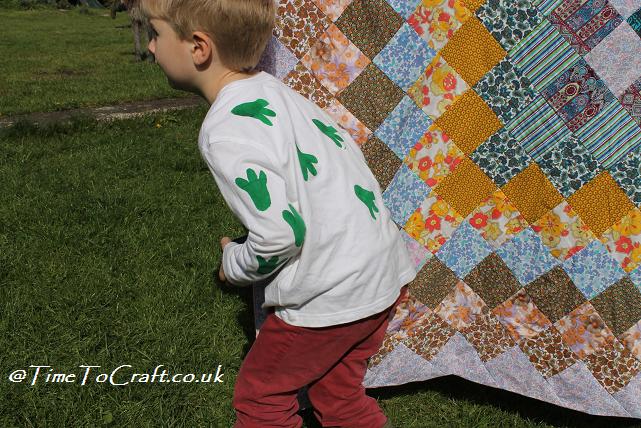 TF used a big brush and fabric paint. He is a very thorough little chap and made sure that the paw prints were completely painted.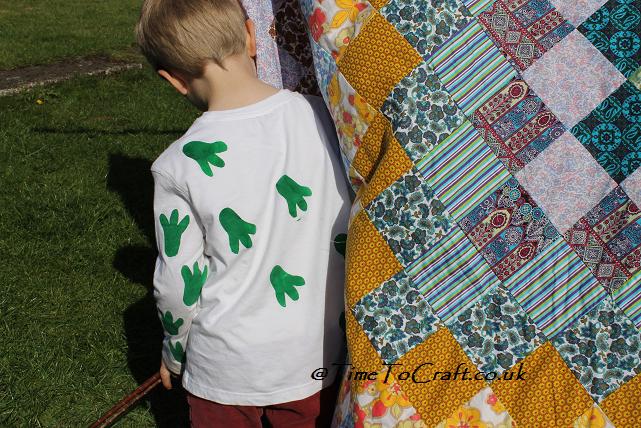 Towards the end of today, he became concerned. Would the paw prints wash away in the washing machine?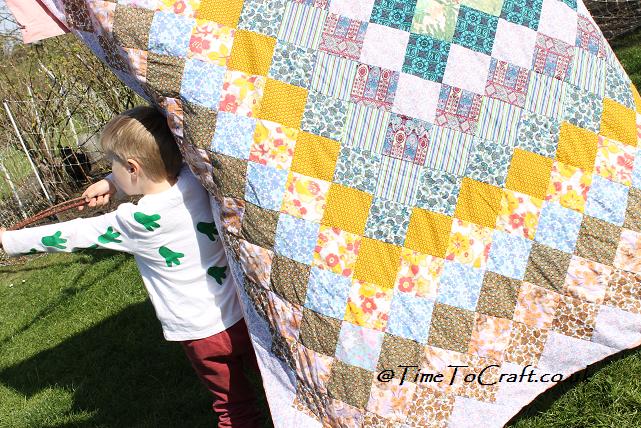 Its OK….. I hope.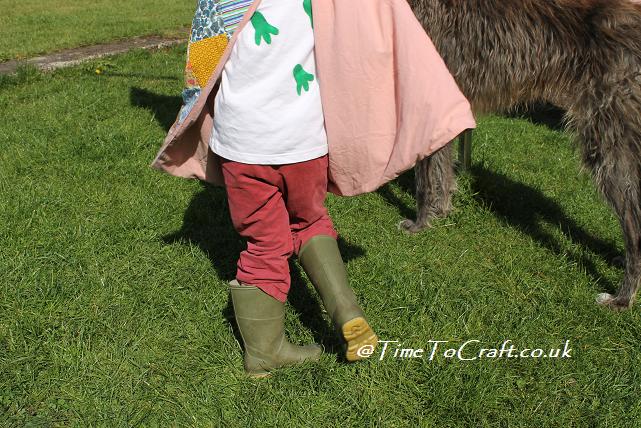 I've ironed the paint, which should keep the paw prints fixed to the top.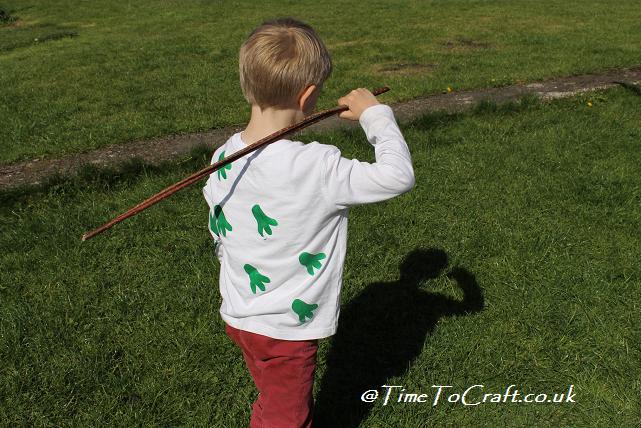 With that matter settled, and in true Peter Pan tradition, TF went off to play with his shadow.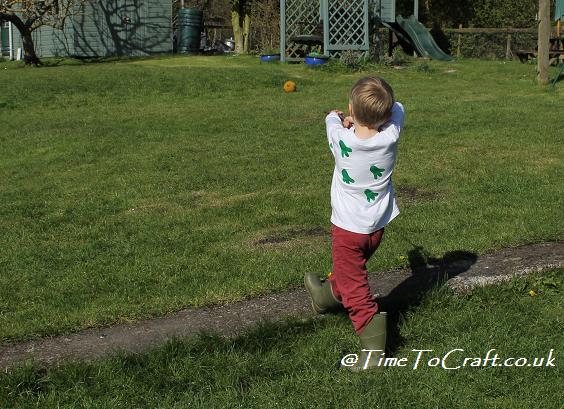 A boy and his shadow. Each with their own bow and arrow. What more could a four year old want?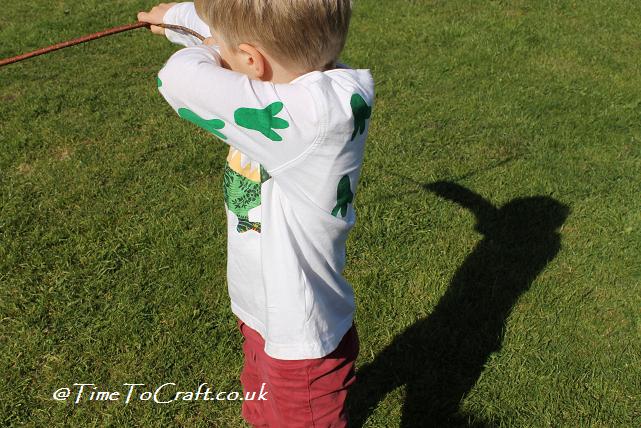 They played together for a while. One moment watching each other's back.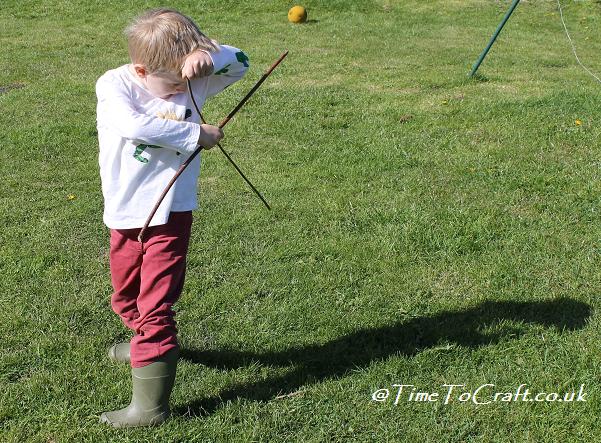 The next sworn enemies.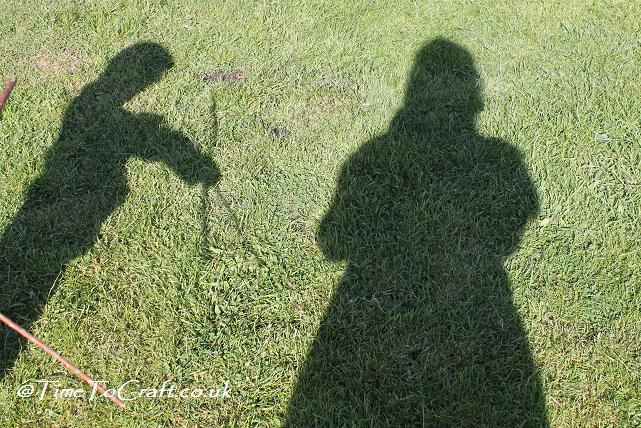 Until finally they ganged up on the photographer and brought the photo session to an abrupt end.
I'm OK, but my shadow has gone into hiding.
Crafting note: I love this method of adding more interest to a top. Especially on the back of a top. I can imagine that this would be a brilliant way to cover up hard-to-budge stains. Only one blob of paint in the wrong place, so a resounding thumbs up as a craft activity with the children. Yeh!
Linking up with Linda at Natural Suburbia today.