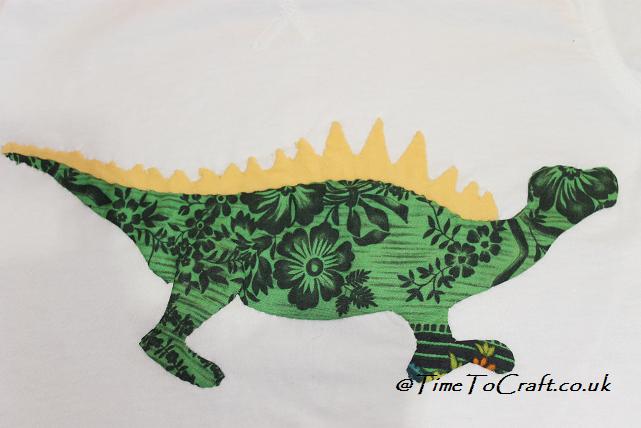 I love crafting with my children. I love to hear their ideas. They choose crafting subjects that I probably would not, which stretches me. Their interests are different. We chat about their ideas and find a way to turn idea into do-able. They are forever surprising me in what they make.
Although I absolutely love this process, there are two things that I find challenging when crafting with my children. To start, I sometimes over-estimate their abilities.  I get it wrong.
Take this project for instance. I bought white t-shirts for them to decorate. They chose dye for some of the t-shirts. Next step, after much discussion, the girls drew the designs for their t-shirts on paper. TF selected a dinosaur and I drew his picture with his help ("It must have spikes. Lots of spikes."). So far so good.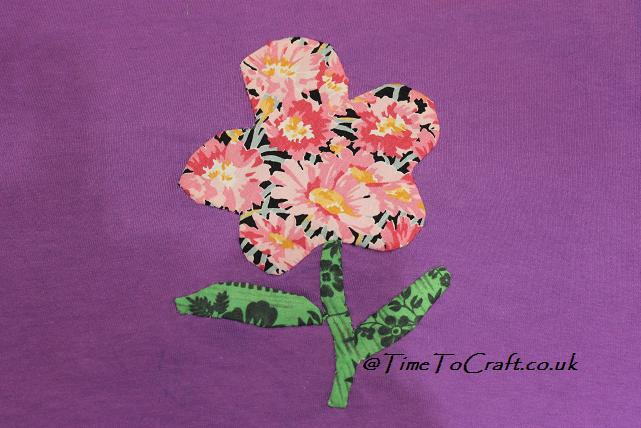 Next the girls traced each section onto freezer paper and cut them out. They selected fabric and ironed the freezer paper on to it. I showed them how to stitch the pieces onto the t-shirt so that the stitches were invisible. This is where they struggled and I took over.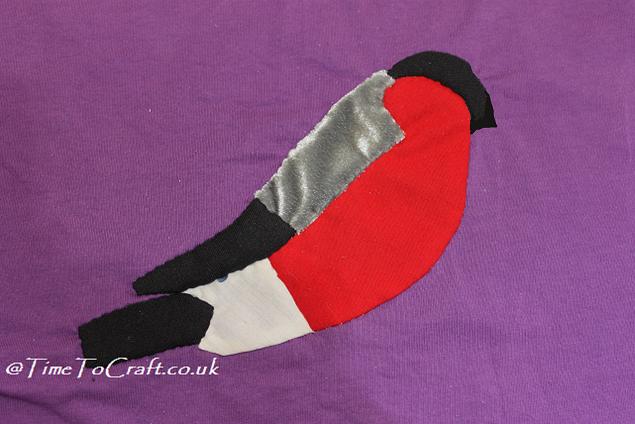 My daughters would have been happier to blanket stitch. Next time I'll encourage them to take that route and design accordingly. This time I was too wrapped up in the project and forgot they are nine and seven years old. The bullfinch would not have worked with blanket stitch, so too late this time.
We've now reached the stage where everything is sewn on, but the project is not finished yet. The next stage is truly theirs. They have fabric paint, buttons and sequins to add detail to their designs and I must stand back and watch.
This is the second part of crafting with children that I find difficult.  Not interfering with their design choices and approach. Being there only when they need me. Parenting! After spending so much time, sewing these little darlings, I'm going to find this next stage the most difficult …. to let go……..
…..watch this space!
(Strangely enough, I don't mind the mess.)