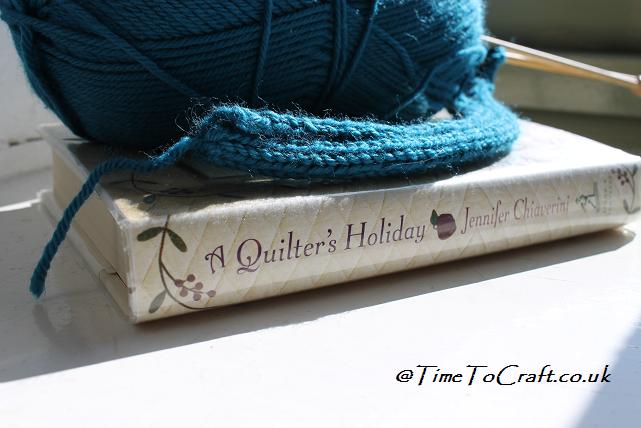 Something different and something slightly different for my Yarn-Along post this week. A title grabbed my eye while I was in the library picking up a pile of books for the children. It was in the fiction section and had Quilt in the title. Being on a tight time schedule, I swept it up as I passed the shelf and onto the booking out machine. (Does everyone have these machines now? Borrowing and returning automatically done by a scanning machine, with no need for a librarian.)
Not sure about this novel. I'm doing a lot of patching fabric and yarn at the moment, so the title sang to me. It is very light and easy to read, but in a style I don't really enjoy. Hmm. I'll give it a chance.
I'm back to the patchwork knitted blanket. I've started the border for my blanket. Still experimenting with my idea for joining the squares together. I'll give more details once I know that it works. I finished the Easter chicks in time. I decided to leave the legs off, as I knew that these little birds would get plenty of play. They certainly have been played with.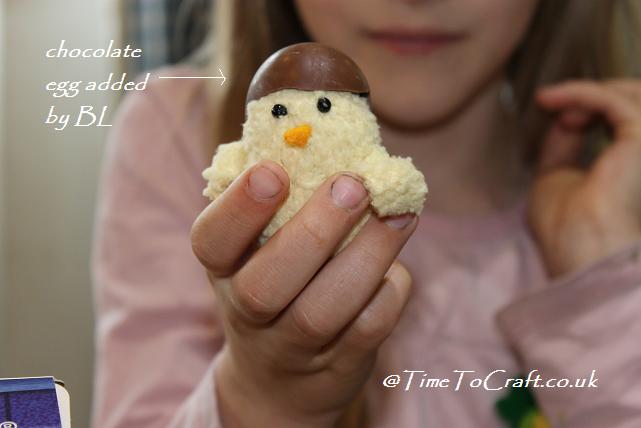 So how about you? What are you knitting/crocheting and reading? How about joining in Ginny's Yarn-Along. As ever, I'll be checking out everyone else's projects and books, once the children are tucked up in bed.