Hello September. Good to see you. You always feel like the beginning of the warm and cosy months. I've already baked a couple apple and blackberry crumbles, so no surprise that you're here already. Evenings are spent processing food from the garden, rather than outright gardening. Time to read and craft. I like the gradual switch.
The start of the month also heralds the time to share my current books and knitting project. I'll start with knitting.
Knitting
I've made progress. I do love to knit. I love how my twisting and wrapping yarn around two sticks can produce something wearable. Inch by inch it grows. Pattern slowing appearing.
I'm working on my red noughts and crosses cardigan. (Purple version here.) I finished the back in August, and am working on the first sleeve. I love knitting the cable panel. Just one more sleeve to go before I can put it all together. I'm feeling confident that I'll be wearing this before autumn/fall has run its course.
Books (affiliated links)
I finished Good Omens  by Terry Pratchett and Neil Gaimen. Loved reading it. Slightly different from the TV series. Part left out and another added. It was worth reading. I've also finished The Secret Lives of Bees by Sue Monk Kidd. A really good read. It is not a beekeeping book, but interesting how the story wove beekeeping in and out of the characters' lives, with a subtle touch. I've been sending love to every bee I encounter, ever since reading it. It dealt with family relationships, loss, racism and belief, set in the South Carolina during the 1960s.
I've also been digging into the Lost Words Spell songs. This is a truly fabulous book. The sort of book that makes you aware of a sob, so deep inside you, that you have no idea where it came from, or even that it was there. (That might be just me, of course.) A feeling so strong that you know it will explode if not let out.
If you've read Lost Words by Robert Macfarlane and illustrated by Jackie Morris, then the Spell book is the next step. It comes with a CD, featuring the nature poems set to music. The resulting music is haunting and deep-down thought provoking. The creativity is fascinating. As are the illustrations in the book.
Not sure what I'll read next. I find good books always need a slight pause before a new book can even be contemplated. Time to savour the story a moment more. I'll give it till the weekend.
Linking up with Ginny's Yarn Along and Anne's Book Worms Monthly. What have you been reading this month? Any yarn projects on the go?
It's time for a knitting and book catch up. August Yarn Along already. To be honest, you'd be forgiven for thinking, that it all looks remarkably similar to last month. Just me re-using last month's photos, perhaps? No. As if! I promise you that there are subtle differences. Progress has been made.
Let me kick off with the book. I've almost finished Good Omens by Terry Pratchett and Neil Gaimen. I'm enjoying it, despite not giving myself enough time to read. An evening out in the garden is so tempting and rewarding at the moment, that my book is left to gather dust, some days. Not too thick a layer, as I do manage a few chapters every so often. I'm OK with it. I'd rather weed the sweetcorn, at the moment. They won't need it in November, that's for sure. Fortunately, this book is forgiving and let's me pick up the story easily, wherever I left off last.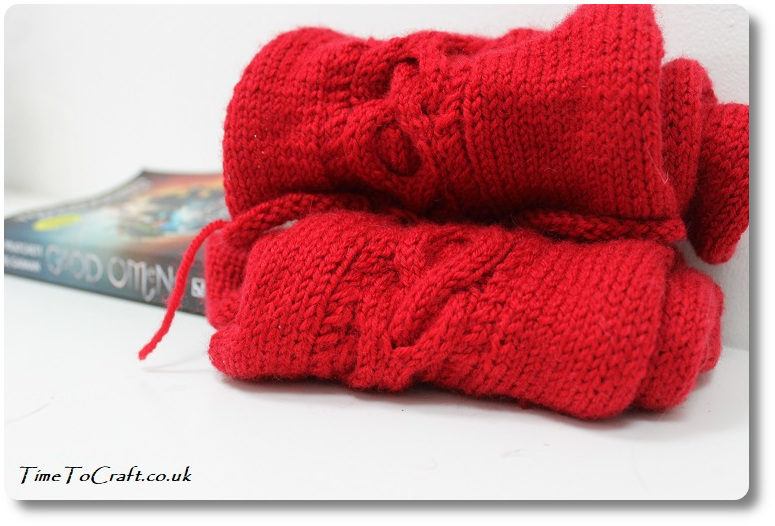 Knitting, on the other hand, has made more progress. I was working on the left front of my cardigan, last month. This month, I've finished both the left, and the right, and I'm over half way up the back. Not the most exciting part, as it is stocking stitch the whole way.
I'm looking forward to moving on to the sleeves. They have the cable stitch panel, which is why I chose King Cole 4076 in the first place. I prefer the concentration of knitting rows that keep me on my toes. Counting and twisting stitches, backwards and forwards, mean that I don't switch off. I hesitate to use the term mindful, but the more complicated the rows, the more I'm there in the moment, and not thinking about my next unrelated task.
Although, knitting is currently on hold since yesterday. I sliced my finger. The irony is not lost on me. Need to start applying the art of mindfulness to food prep and be more in the moment when slicing veg. Sharp knives and wandering thoughts do not mix. No sympathy please. I don't deserve it.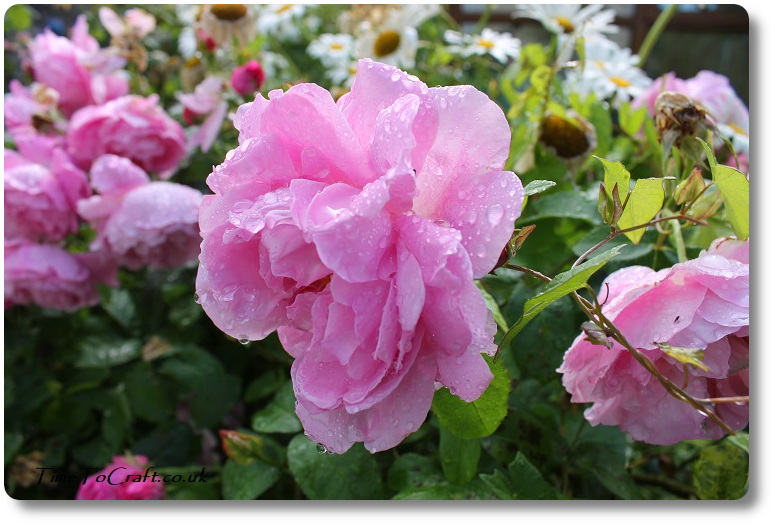 Next book is waiting in the wings, so hopefully, this time next month my knitting and book will have changed. Well, book at least. Fingers (carefully) crossed.
Linking up with the lovely Ginny's Yarn Along. What are you all reading and knitting?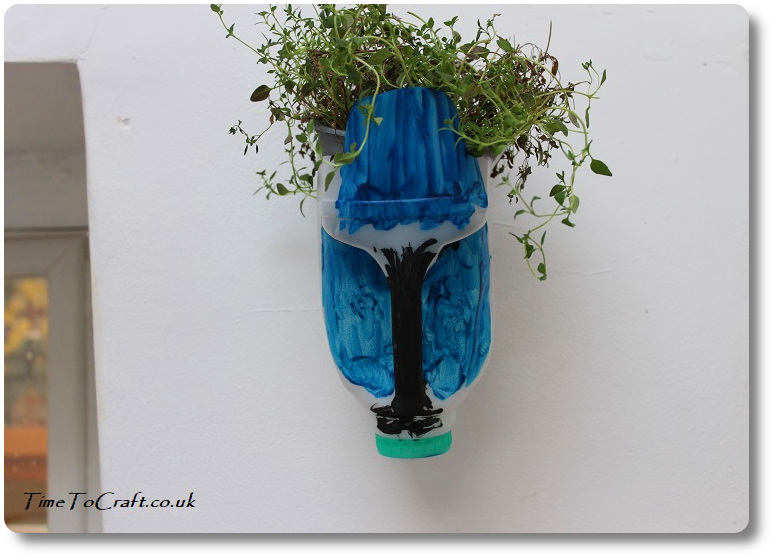 As the children grow older, I'm finding it tougher to find craft projects that they want to join in on. I'm sure I'm not alone. I'm always on the look out for enticing, new craft projects that will tempt them away from screen time, in particular. They also begin to suffer from the "what if it is not perfect" syndrome. I still believe that, as teens and tweens, they need the hands-on creative time. Just as much as younger children do. Projects that have no right or wrong way of doing them.
When I was contacted by Penguin Random House about a new book called Quick Crafts, my ears definitely pricked up. A book that encourages  the "just have a go" approach and the joy of creating rather than expecting perfection. The cherry on the top was that the craft projects are designed to be played with after they are made. Make your own toys, in other words. I feel the author Emma Scott-Child and I would be best friends. She has the same approach to creativity as I do, judging by this book.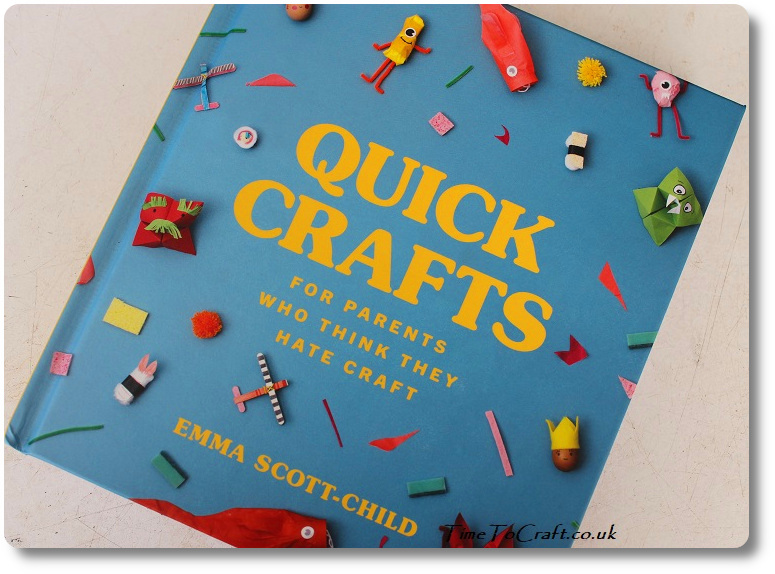 For those of you who are not so keen on crafting, then this book is aimed at you. Maybe children who prefer not to get overly sticky hands (and hair!) This book needs no special crafting materials or skills. Quick projects using stuff you have around the house. Mostly the items that are destined for the recycling bin. What is not to like?
The craft projects are ones that tweens and younger should have no problem doing, although there are so many good ideas that I can imagine older siblings muscling in on the action, and adding their own creative twist.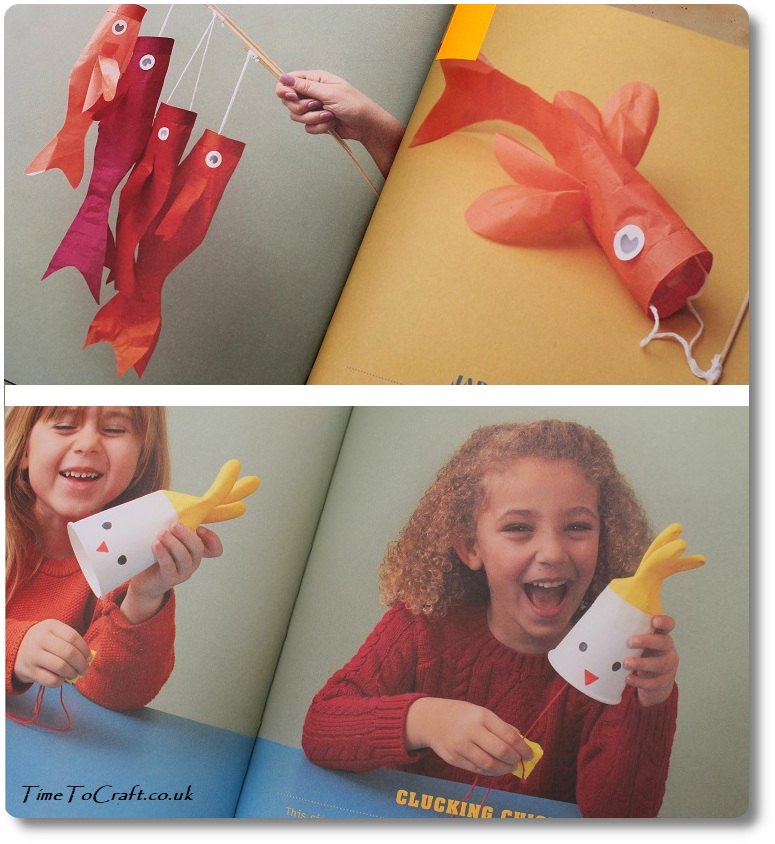 I do think this book is chocka block full of good ideas. I went through my copy, marking lots of projects with orange stick-it notes. Nice twists like the rattle snake, that rattles, and the stink thief which we will definitely be making for their stinky sports trainers over the holidays.
To start with, we chose one project.
I love the idea of recycling a milk carton. I literally had to rummage through our recycling bin. We don't have many of these now. The project called for permanent pen, but we used acrylics paints instead.
I set the materials up outside on the table. Less mess to clear up and lots of fresh air, to boot. The project is a milk bottle baboon. It is a plant holder and uses a grassy plant as the hair. We went for a thyme plant instead, as I had one. Any trailing, bushy plant would work.
The photos in the book made me think of the Pitt Rivers museum in Oxford.  A very theatrical look to them.
Youngest enjoyed making his baboon. We chatted away as he made it. It didn't take him long. A quick craft project that is hung up on the wall now and doing a grand job of holding our herb plant. Most importantly, it reminded him of his creative side and the fun of making something.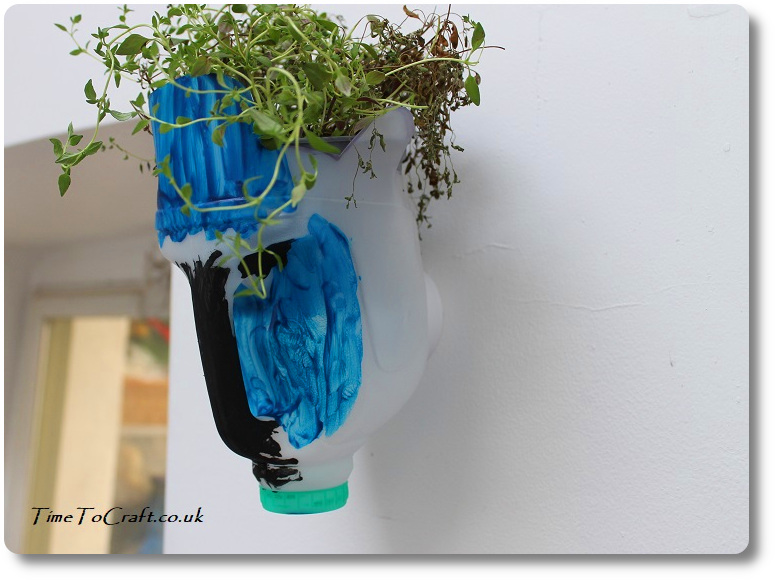 I already have ambitions to add more and make a baboon herb garden, hanging by the kitchen door. Can you imagine? A whole troop. It would be cool.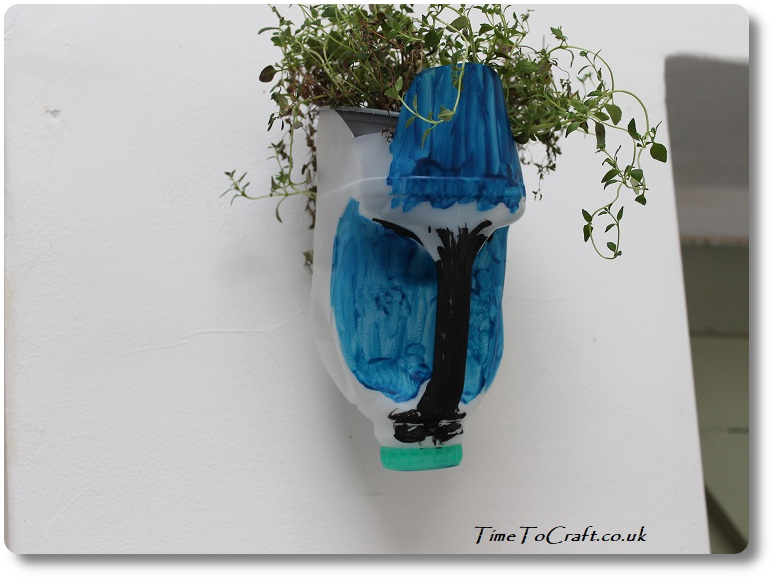 Quick Crafts is out in August. I know I'll be dipping into my copy over the summer holidays, for inexpensive, fun projects to fill the odd half an hour. Recycling as we go.
---
Quick Crafts is out on 8th August. RRP £12.99. Hardback. It has 40 projects, that require no messy painting (unless you want to), no sewing, no special equipment and no glitter.
Disclaimer: I was sent a review copy of Quick Crafts. All views are honest and my own. This post contains an affiliate link, which may generate a payment to me, at no extra cost for you.
Photos
There have been cases when people lifted my photos and words, and used them without credit to me or asking permission first. Using them for their own commercial gain. I have now added a level of security to deter people from doing this. Apologies to people who do play nicely. If you would like to use any of my photos, please contact me.
Copyright notice:
All my words and photos are copyrighted to me. They cannot be used for commercial benefit by anyone else. If you would like to use any of them, then please ask me first and don't just take. Written permission only. Don't pass my words, photos or ideas off as your own. It's not nice.
Cookie Policy
Our web pages do not use cookies however this website uses Google Analytics, a web analytics service provided by Google, Inc. Google Analytics uses cookies to help us analyse how people use our site. The use of cookies by Google Analytics is subject to change.