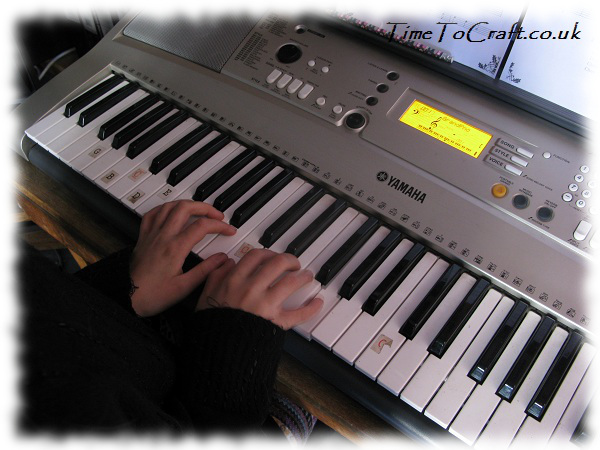 Background
As a child, I learnt piano for 2 years, but dropped it as soon as I could. I learnt the recorder and can still belt out the Skye Boat song when needed. My husband plays the guitar a little, but is not one for sing alongs. The only musical member of my family was my Grandfather who taught himself to play the piano and played very well. Each year, he would play Happy Birthday down the phone. I didn't realise how much I looked forward to it, until after his death. The music stopped.
Then the children arrived. As toddlers, I took them once a week to Music and Play. Their wonderful childminder is musical, so their time with her was filled with music. Real music. She would sing and play instruments with them. Friends would visit and play too. Piano, clarinet, guitar and probably more.
Next, school started. They returned clutching letters inviting them to learn instruments. Such variety. Eldest started off with keyboard, tried clarinet and then onto harp. She has now switched from keyboard to piano. She has taken her grade one harp and wants to do more. Middling is learning piano and I often find her practising. She also does singing lessons. We give them music lessons as Christmas and Birthday presents, making a gift that lasts all year.
Sometimes, I hear the girls practising duets together. I cannot begin to tell you how much I love hearing them both make real music in the house. There are stages when they won't practise, but then something happens and they are practising almost every day. So many times I will find all three of them playing together with the keyboard at the centre of their play. One will play and another dances. Musical statues or adding music to accompany their story telling.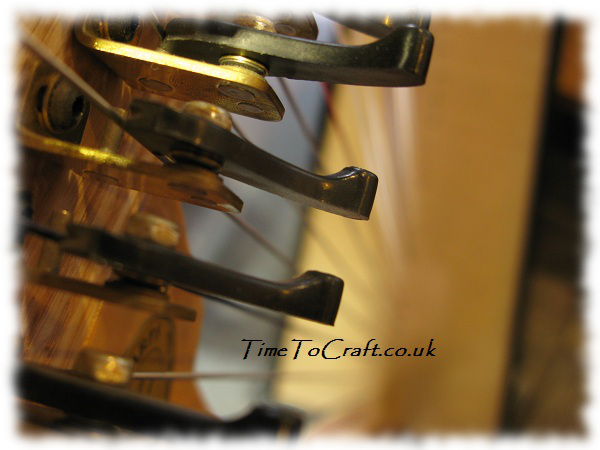 How we do music
Soon it will be the turn of youngest to choose an instrument. He brought his letter back today. He would like to learn the drums or guitar. We'll see. We have been blessed with wonderful music teachers and I put a lot of the children's love for music down to these people, but as a parent we also have a role.  In the last seven years,  I have learnt what works and what doesn't. I'm going to include a list of 10 things that we did, as non-musical parents, to help – apart from paying for the lessons – which may help other non-playing parents:
To start
You too must like the instrument they choose. After all, you will be listening to them practise.
If you find a musical workshop where they can try out different instruments, then go as a family.
Find a teacher that you both like. Being able to talk to the teacher after lessons is important. I never once had the chance to talk to my daughter's clarinet teacher, so I found it difficult to support her practising at home. She gave up after 6 painful months
Practising
Have a place at home that they can practise. Once had a neighbour that encouraged her children to practise in the greenhouse, away from the house. (see previous points)
We all have different study styles. Some children like the discipline of a set time to practise. Mine don't. I encourage, but have learnt not to push, or even to bribe. It works better if they want to practise and, as they grow older, they do practise for the joy of playing.
Sit down and listen to them practising. Help with notes that they are stuck on and be their audience.
Sit in on lessons. At least sometimes. This really helps when they are practising at home. (my children prefer lessons outside school time. They find being taken out of class disruptive.)
Encouraging
Take the children to hear live music. Especially important for non-playing parents, where being the role model is not possible. Nothing like seeing their instrument being played to incite a fresh wave of practising.
Be there when they need encouragement. They will go through stages when enthusiasm dies. I have found that I need to be the force that keeps them ticking over through these times. As suddenly as it dies, they will pick it up again. It is a fine line though. If they want to give up for good, you will know. (One had her one-and-only tantrum outside a ballet class. I hadn't read the signs properly and it was time to stop.)
Enjoy their music. In some ways, this has to be the most important. If it is a chore for you, then they will pick up on it.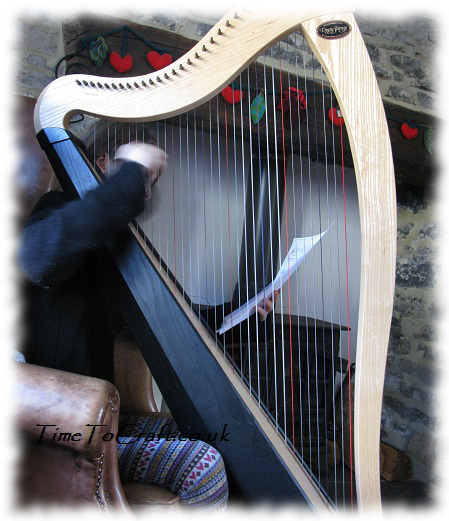 Finally
I strongly believe that it helps with their academic learning, but that is another story. Along with – how to keep the cost down. (Maybe that is a part 2). Neither of my daughters have dreams of fame and fortune. To quote my eldest – she loves the satisfaction of playing a piece of music.
The music has started again for me and I love it. My home is filled with beautiful music. As for a rendition of Happy Birthday, I'm still waiting, but I'm sure it will happen one day.
I'm linking up with #LetKidsBeKids, a linky for children who know how to play and Super Busy Mum's Mad Mid-week Blog Hop