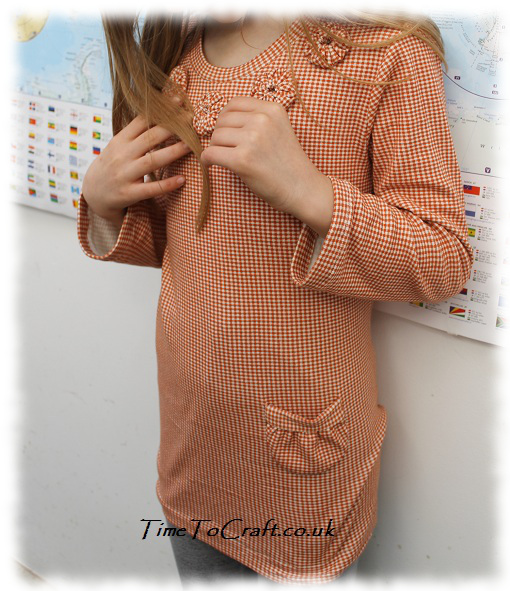 For me, one of the joys of dressmaking is how one paper pattern can be used to make so many different versions of the same garment. With the huge variety of fabrics and prints to choose from, and a little imagination, the same pattern can be used over and over again. The resulting garments could look quite different.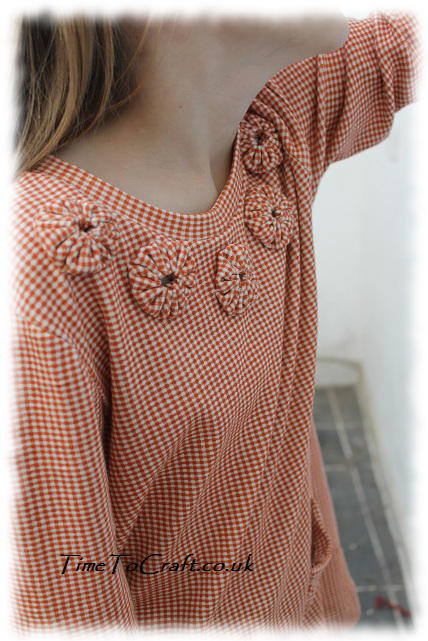 To be honest, making identical tops would completely bore me. I like a new challenge, which is handy, because my children prefer a more varied wardrobe. This week, I finished BL's orange chequered top. I teamed it up with grey leggings. I have made a few leggings using this pattern. Two pieces, sewn together and the leggings don't shrink the first wash, like every single bought pair seems to for us. Or is that just me?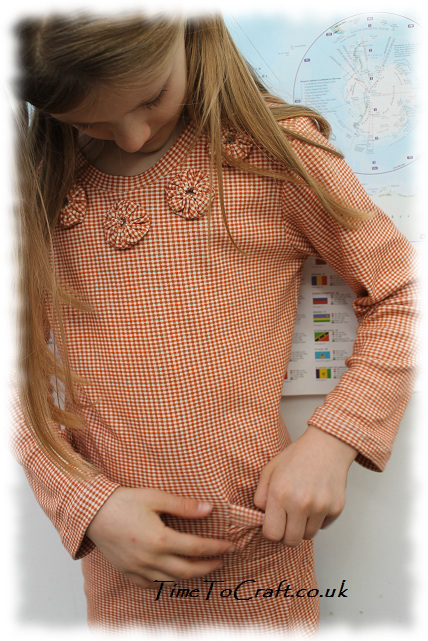 The top is a pattern that I've used before for BL. This blue top from last year, which BL still wears.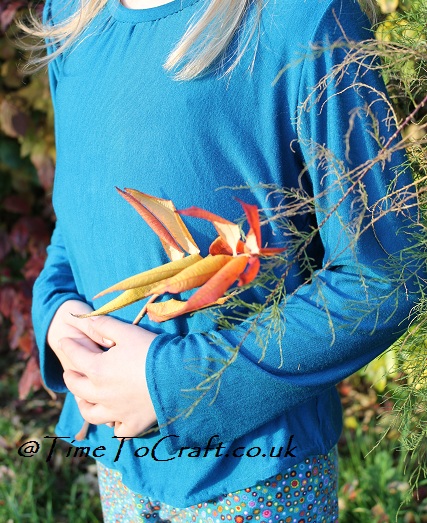 This time I added length to the top, to make it more of a tunic. Also added a little pocket. More decorative than practical. Although it will hold a hankie as she has already shown me.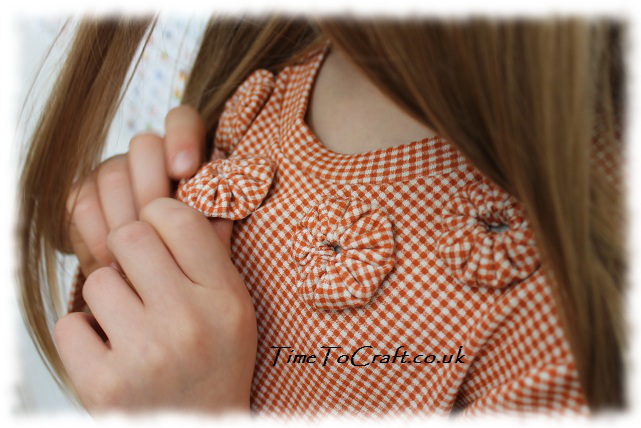 Also added five yo-yos, or suffolk puffs, to the neckline. The details make it a garment of its own. I also left the neck-band wider, so that it stands out more.
BL loves her new outfit. She says that the leggings are warm and more comfortable than ever. I'm not sure she has taken the tunic off yet. They had a charity mufti day at school yesterday, followed by a birthday party. She knew exactly which outfit she wanted to wear. One proud mamma, for sure.
Making clothes for the children becomes harder as they get older. Handmade outfits are not the norm in our village. Their friends are more aware of brands, as their own shopping habits grow. I admire that BL had no worries about bucking the trend at school. She said that it wouldn't bother her if people knew that I had made it. In fact, she was proud that I had.
So the details:
Pattern: Simplicity 2156 size 7 – 14
Stretch fabrics:Minerva Crafts (bought back in the summer)
Started making this as part of the KCW, but utterly failed to finish it within the week. Hey, better late than never. Right?
Joining in with the last Craft Schooling Sunday for the year over at Creative Jewish Mom. How can it be the last one??? Lots of crafting loveliness already linked up. Take a look.