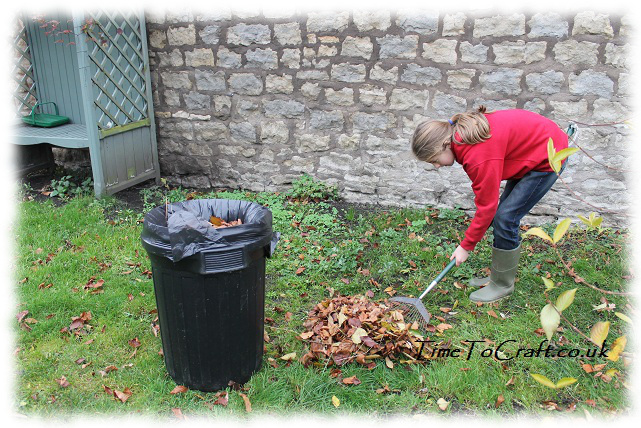 I had one of those rare days, where I spent the day with just one of the children.  We started off going into her old school for a craft session with one of the classes, involving a lot of cinnamon. And I mean, a lot of cinnamon. More on that in another post.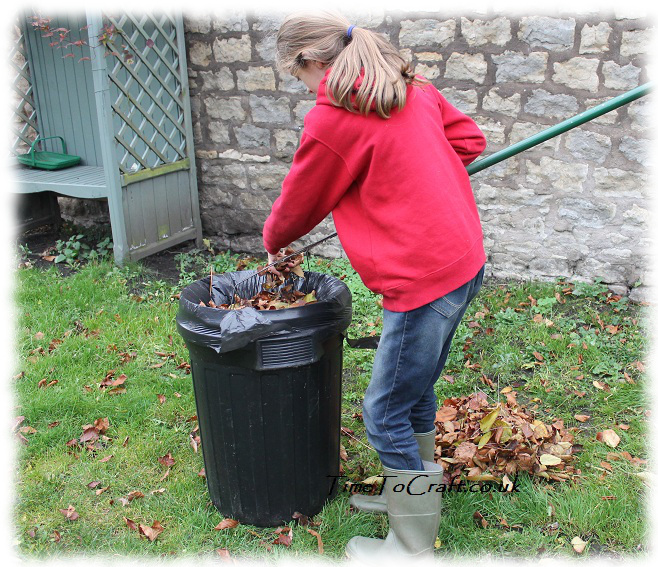 Next on to a brief meeting at her school along with all her classmates (how secondary school works is still surprising me), followed by lunch out. By the time we got home, my head still felt heavy from all the cinnamon, along with the strange feeling of sitting in a school room again, so I knew we needed some time outside. It did us both good. The rakes came out. We improvised with a bin, as the wheel barrows are still full of apples.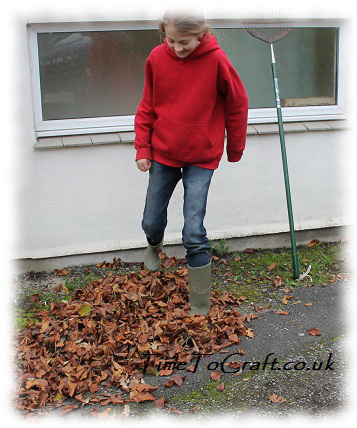 Who can resist the temptation to kick the pile of leaves? It took about an hour, but one part of the garden is clear , with more to clear tomorrow. The leaves are piled up, ready to make leaf mould. Best of all, it cleared our heads. Simple, but effective.
Linking up for #CountryKids. Special hello to any fellow blog hoppers. Hope you all had fun outside.