At my mother's knee, or how to darn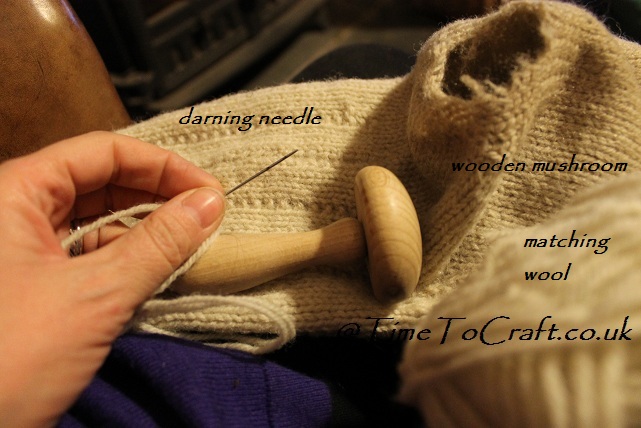 I don't remember the first thing I ever darned. I do remember the person who taught me and the house we lived in at the time, so I know how old I was roughly. It wasn't the accomplishment of darning the hole that was so important to me, it was the time spent with my mother learning a new skill.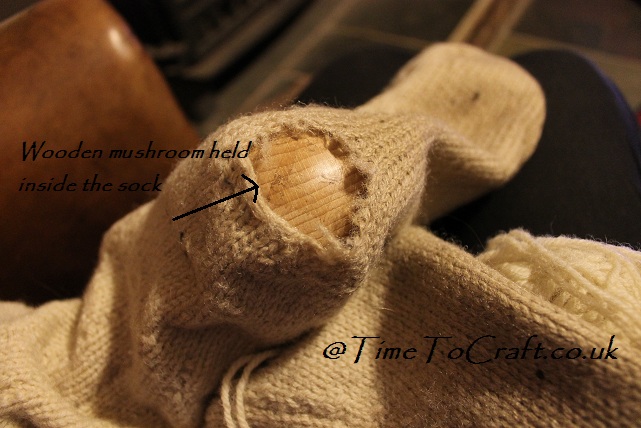 I vaguely remember that I learnt the skill to gain another Girl Guide badge. I don't suppose I spent evenings mending holes, but that lesson from my mother has never left me. As someone who loves to knit beautiful woolly socks, it has turned out to be an important skill to have.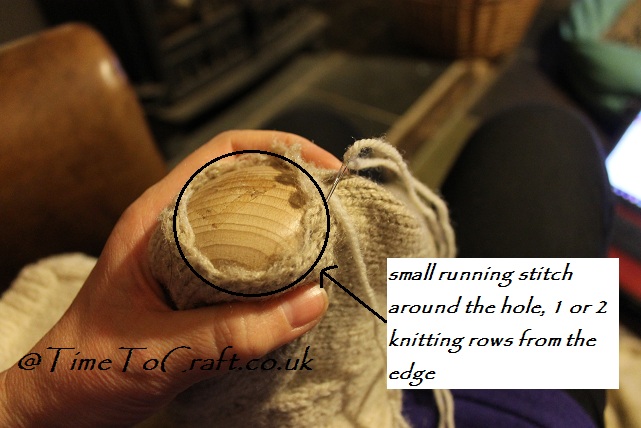 It's one of those skills that's not always passed on. Maybe another sign of our disposable society. Maybe, after hours knitting a sock, I value them more. I plan to teach all my children. It really is easy. To begin with, I prepare the hole. I know that not everyone does a starter ring around the hole. I think it makes it stronger.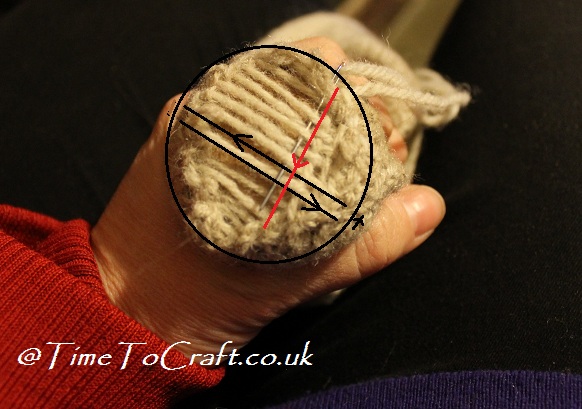 I like to take each of the weft and the warp outside that starter ring, to secure the repair to the good part of the sock. I don't cut away any part of the fraying sock, preferring to incorporate the edges into the repair. Then it's a question of weaving the needle backwards and forwards over the hole.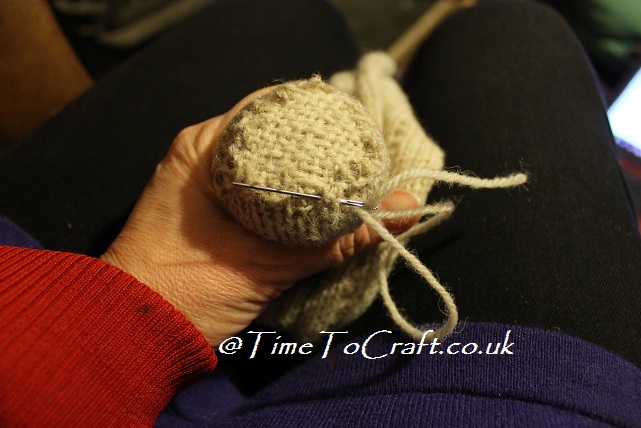 Each time I knit a pair of socks, I put aside a little of the yarn. It helps the repair to blend into the sock. A darn is never going to make the sock look as good as new. How could it? A weave cannot replace a knit, but it's a lot better than a hole. There is the option to reknit the foot of the sock if the hole is too bad. One of the reasons I prefer knitting top down socks.
It's not glamorous, but I like darning. Especially when I sit by the fire in the winter evenings. I'm glad my mother took the time to teach me. It means that I'm able to repair a favourite jumper or a handmade sock, if I want to. One day I hope to teach my children. I wonder if they will look back fondly to the time spent learning too.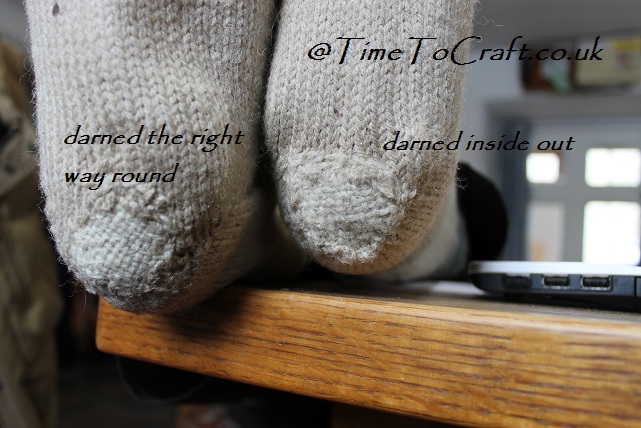 (Testing whether I'm better at darning with the sock inside out or not? Inside out I think works best. Snowing again, so I'll be happy for an excuse to sit by the fire this evening. Our thaw froze again so no sign of grass yet.)
Anyone else dabbling in darning? How about you other sock knitters? Do you darn and who taught you?