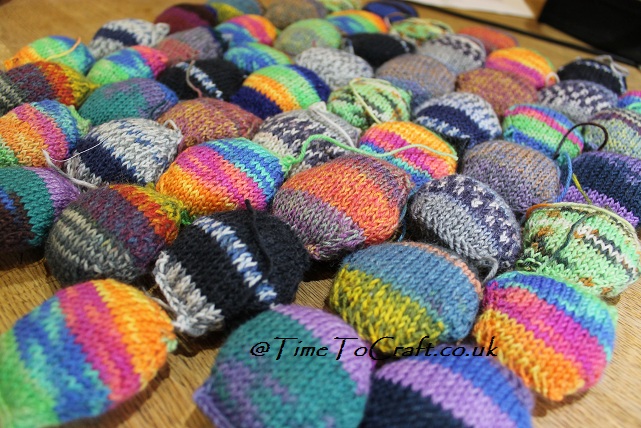 I've reached the 10% mark with my Hexi Puffs. In fact, I've exceeded it. This seems like a milestone, so time to show progress.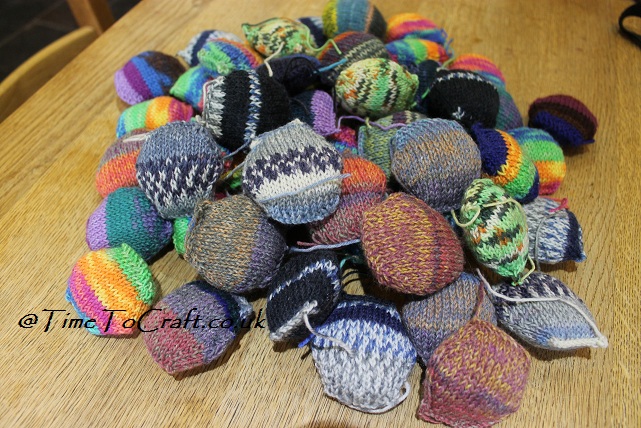 I've also used up all my left over sock yarn and the little 10g balls that came with the kit. I dug out a cone of blue 4 ply, but I'm restricting the number I make using this cone. My beekeeper quilt would turn out darker than I intended. I've only given myself a few rules in the making of this quilt. The wool must be mostly pure wool, the majority hexi puffs must be variegated and I need to knit at least one a day. So far so good.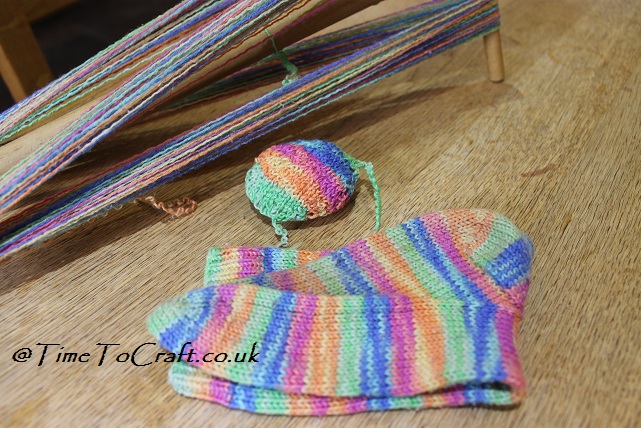 I'm keen to keep the cost down. With this in mind, I frogged a sock.  Before images of children with cold, bare feet come to mind, I should explain. Sorting through socks this weekend, I found one lonely pair of socks, that no longer fitted any feet in our house.  I knitted this pair about three years ago and they were loved. What to do with them now? Hmm. I need more 4 ply variegated  yarn and the yarn fitted the bill, so I frogged the first one. In my enthusiasm, I knitted up the first hexi puff using the reclaimed wool. Mistake. When will I learn. It is too crinkly. The rest of the yarn is now being carefully straightened on my niddy-noddy.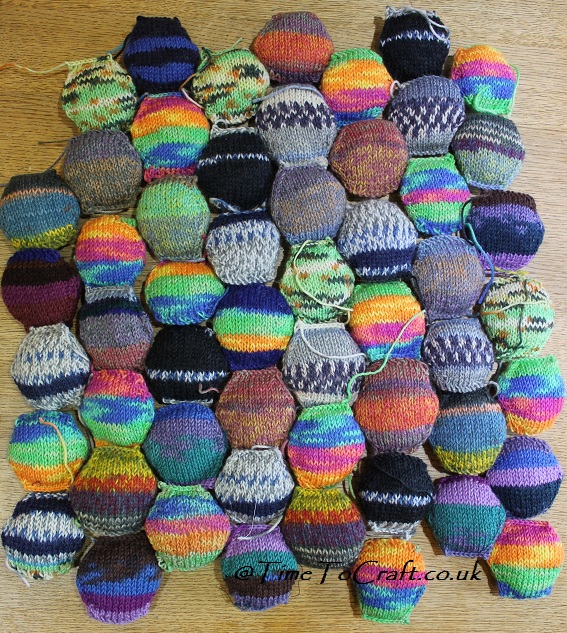 I'll keep the little crinkly hexi puff as a reminder. Couldn't resist laying them all out to see how big 10% looks. I need more purple and red I think. I thought I might like to knit something else as a break, but it turns out that I don't. I was soon drawn back to the pesky hexis!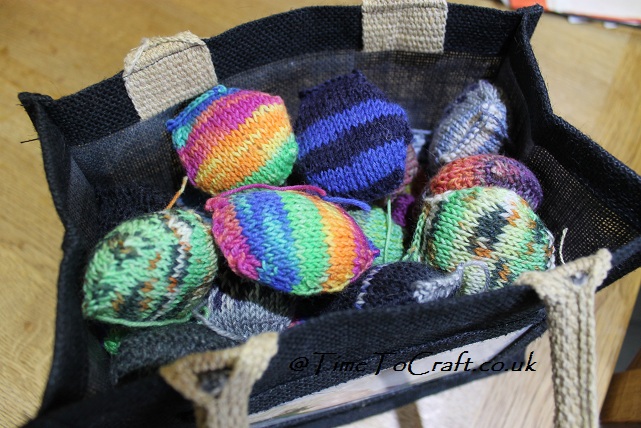 So on I go. I love seeing them in this bag. Really very colourful on a wet, windy day. Let's see how long the next 10% take to knit.