Happy Samhain
This weekend was perfect for a woodland walk. We hoped to see the changing leaves and fungi. We were not disappointed. This year, the leaves are stunning. Simply breath taking.
It was the deer that stole the show. As we walked along the track, we met a man dressed in camouflague gear. He had spent most of the day, looking for deer. He'd heard the bellows of the rutting stags, but not a glimpse.
Now when it comes to stalking deer (only with a camera), we never seem to have a problem. We've always found that if there is deer around they are fascinated by our deerhound. She has no need to round up the deer. That would be silly and she is not stupid. Chasing a deer through a wooded area is a waste of energy.
In wooded areas, she just has to stand. The deer spot her and stand and gaze. She is the right size and shape for a deer and it must puzzle them. I can almost see it cross their minds "What is a deer doing with a band of noisy children?" I wish I had a better lens for my camera. I had such a wonderful view of a white hart, at one stage.
We must have walked for about an hour and I suspect that a herd of about a hundred deer must have walked with us. They'd pop up and just stand and watch us. Mesmerized. They keep their distance. Just human stalking.
We found the rutting ground. It was heavily poached and hoof marks merged together. It covered a bigger area than I imagined.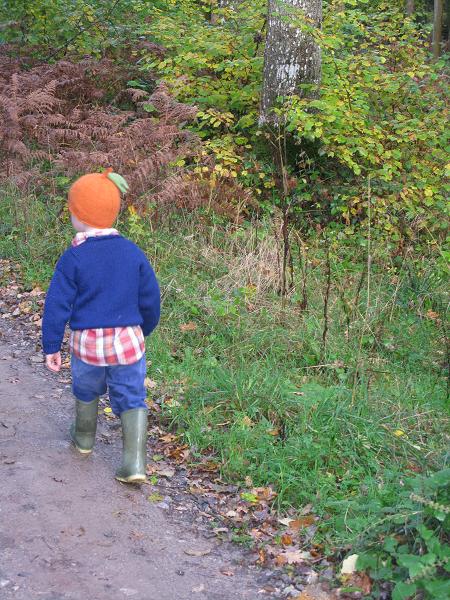 We love to walk with nature and feel very blessed that they wanted to join in. (I need a better camera)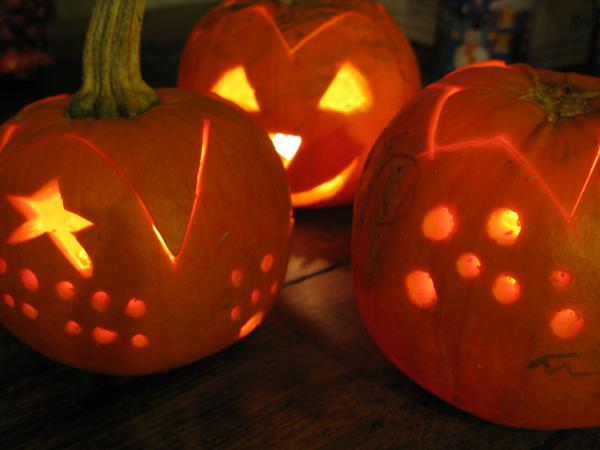 Happy Samhain. May the souls of you and yours feel contentment and peace.
12 Responses to Happy Samhain
There have been cases when people lifted my photos and words, and used them without credit to me or asking permission first. Using them for their own commercial gain. I have now added a level of security to deter people from doing this. Apologies to people who do play nicely. If you would like to use any of my photos, please contact me.
All my words and photos are copyrighted to me. They cannot be used for commercial benefit by anyone else. If you would like to use any of them, then please ask me first and don't just take. Written permission only. Don't pass my words, photos or ideas off as your own. It's not nice.
Cookie Policy
Our web pages do not use cookies however this website uses Google Analytics, a web analytics service provided by Google, Inc. Google Analytics uses cookies to help us analyse how people use our site. The use of cookies by Google Analytics is subject to change.