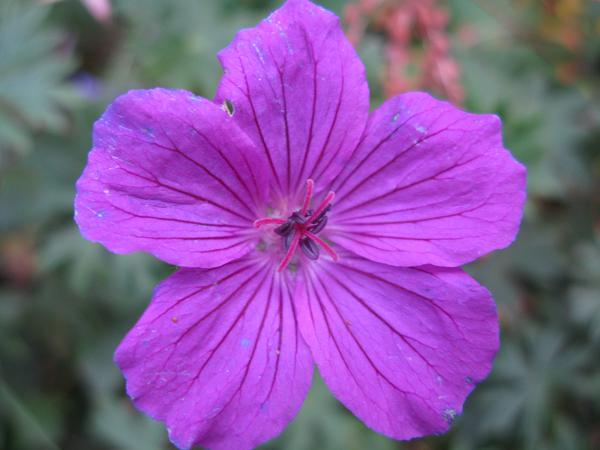 Our half term is a lovely mixture of meeting up with friends and "creative" time at home. It is bliss starting the day slowly. No marshalling the children out the door after nagging them to get ready and making packed lunches. There has been plenty of crafting.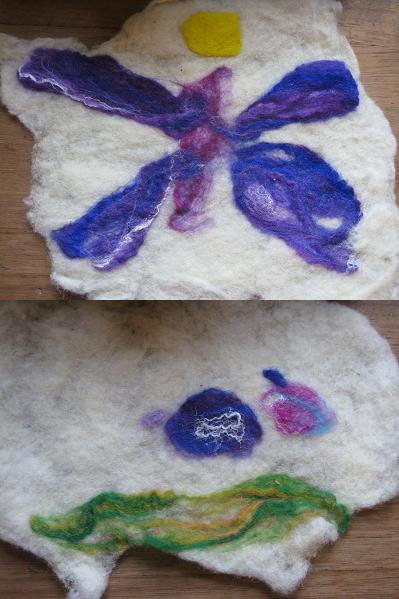 We had friends over to join in with a wet felting session. It was lovely to have a group round the kitchen table designing their pictures and discussing what they wanted to do with their finished piece. It was new to some and I'm always fascinated at the way people apply themselves to a new activity. One enjoyed designing whilst another revelled in the process. These two pieces will be embellished with stitches and beads once they are dry.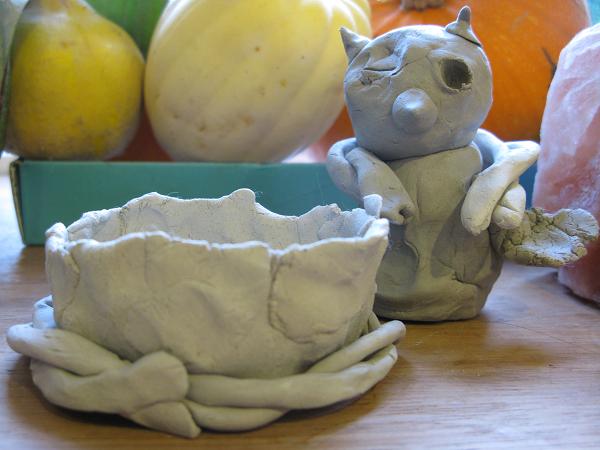 The air drying clay has made an appearance. I left the two girls with a lump of clay while I got on with something else. When I came back later, BL proudly showed me her winking owl. She then explained that she couldn't make the eyes match, so she had smudged one out and made it wink. Love the problem solving. Can't wait to see how they paint these up.
Finally, a project of my own. Oh yes. I'm quite excited about this one. It involves designing and working with other grown-ups. I love crafting with the children, but I'm looking forward to this project. I'm doing the preparation work at the moment, but I'm saying no more just in case I jinx it.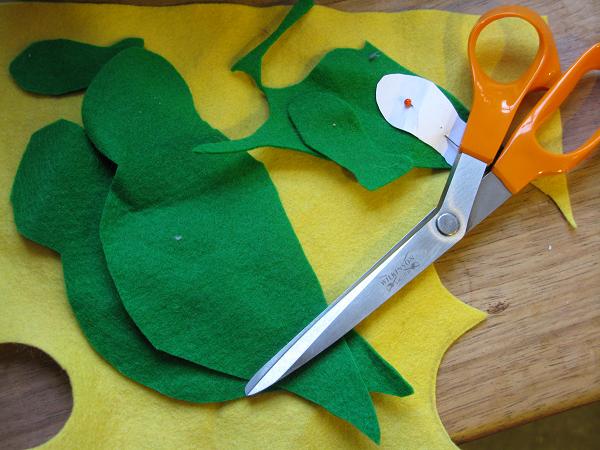 Looking at the photo, it looks like a bird from this angle, but it isn't. I have ideas bubbling out of me at the moment. So much fun. I've obviously been bottling up all my own creative ideas, because my sketches and cutting are coming out just how I imagined. No faffing around. Or even "umming" and "ahhing" at it. It is just working first time. A very unusual state of affairs for me. I am a procrastinator.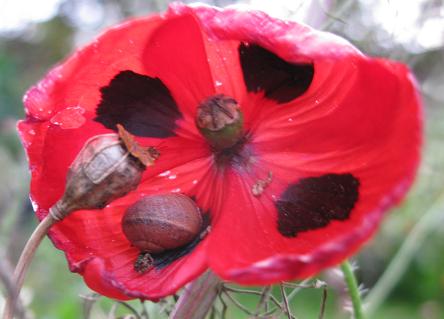 Can't resist showing the last of the ladybird poppies on the day they launched the annual Poppy Appeal. I don't think the snail is impressed.