It was the birthday of my middling. She makes me want to be six. She was excited to find this fungus, calling it a fairytale toadstool. For her a walk through the woods is full of magic and wonder. When she showed me the contents of her collecting bag, she said that it was like looking at a miniature forest.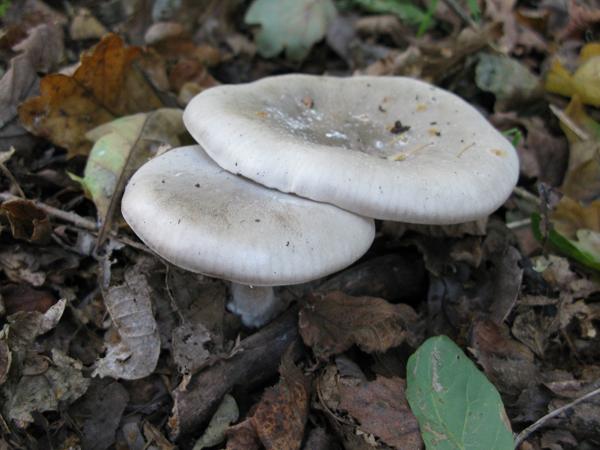 We hunched down to look at these two toadstools, deciding that it could be a table for a gathering of gnomes. She suggested pine cones for seats and acorn caps for refreshments.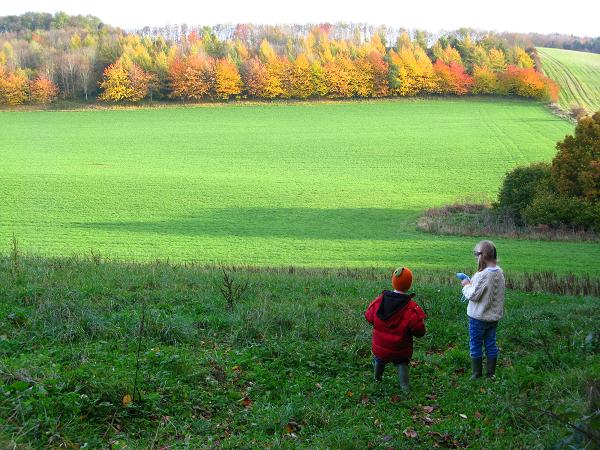 She revels in all the nature around her. I love her sense of wonder and imagination. I love her smile. It is contagious. When I wake her in the morning she smiles and shares her smile with everyone she meets in the day. To have a birthday is incredibly exciting to this six year old.
And how could I let a birthday pass without a bit of crafting.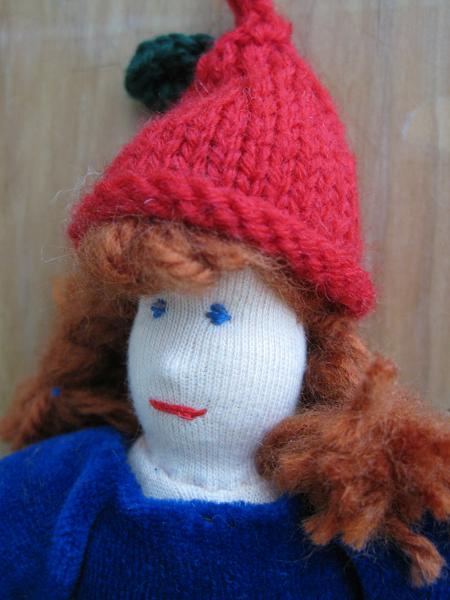 She watched each of her sibling's birthdays pass and noted that they were given a dollshouse doll. Every week she has reminded me that she does not have one and would very much like one. How could I do anything else? So here she is with her apple hat. The doll's face is a warmer colour, but has been drained by the camera.
I've improved the way I do the hair. I looped the fringe, so it doesn't stick out like a hedgehog. I took the inspiration from the middle of the love-in-the-mist flower. I'm happier with the way the hair hugs the sides of the head. I've also improved the neck line, which gives more shape to her chin, although next time I know how I will make the chin more pronounced. Each time I make one of these dolls, I make improvements. It makes me want to recall earlier versions and add the improvements to them.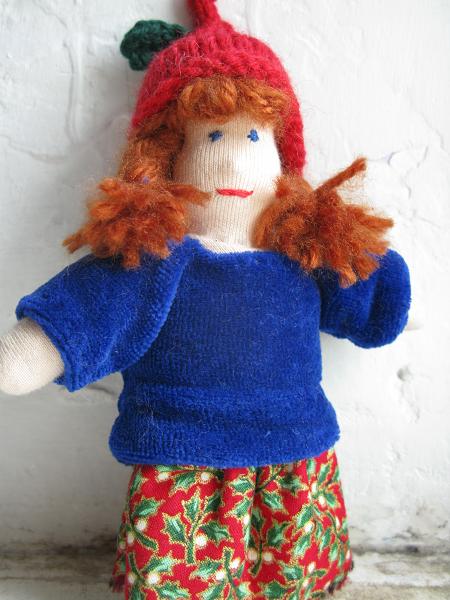 BL is calling her Apple.
So happy birthday BL. I'm so glad you are our happy girl