I have a list. It may not exist on a piece of paper, but it is wedged firmly in my head. Sometimes I add to it. Other times I remove items. Mainly I add to it. It is the list of all the things I want to do. At some point.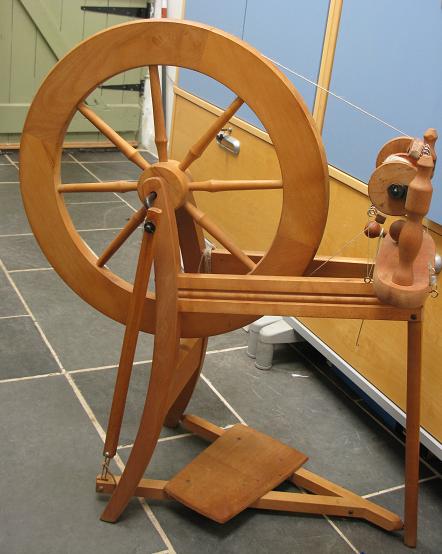 Yesterday I crossed an item off my list. To be accurate, I should say I started to cross off an item. Spinning is not as easy as it looks. My wonderful Mother-in-Law, with the patience of a saint, gave me my first spinning lesson along with this beautiful wheel as a thank you. I cannot begin to tell you how excited I am! AJ couldn't wait to get back from school. Spinning has been on her list too for a while. She can't wait for her first lesson, but it may be some time.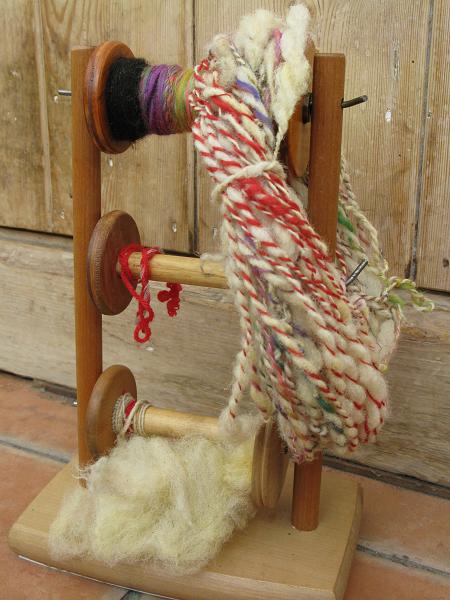 Here is my first skein. The neat tidy coloured ply was spun by my M-I-L. The white is my first attempt. Part of my lesson was to ply the two together.
At the end of the afternoon, she left me with a bag of fleece and suggested that I try and practise for half an hour a day. The white fleece is for practise. It all has that beautiful sheep smell. (The black is suitable for felting. I'm still making up my mind what to use it for. So many ideas…..)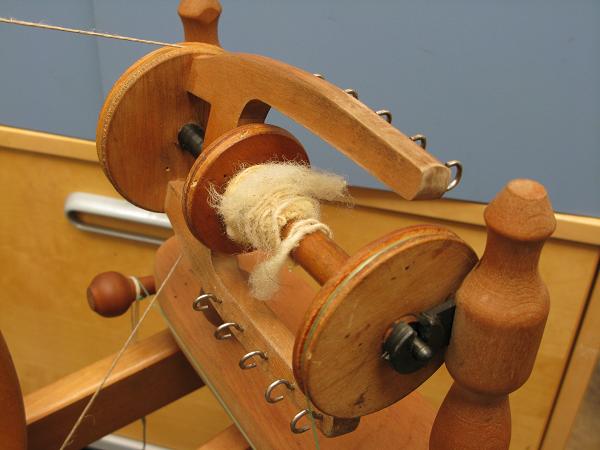 This is the result of my first solo half an hour. Very textured, but I'm enjoying learning.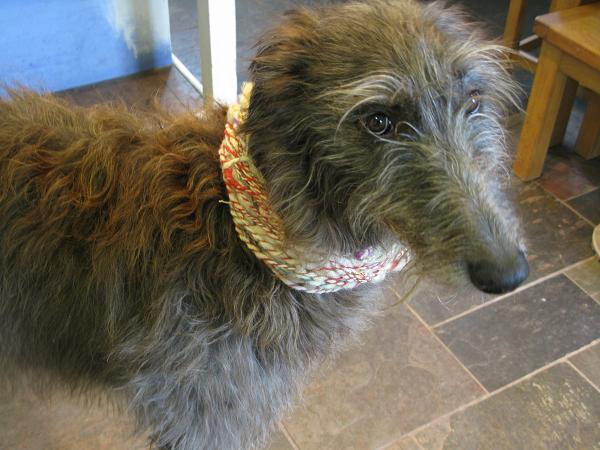 Not everyone in the family is taking my new project as seriously as I am. Ah well. It could be worse. A big thank you to my wonderful teacher and I will be visiting soon, for sure.
So my list is one item down. Still have bee keeping, Northern Lights, dolphin watching, make a quilt, learn another language ………
Do you have a list? What's on your list?
Sparklers and fireworks tonight. Then a bit more spinning.