An articulated hand project – science project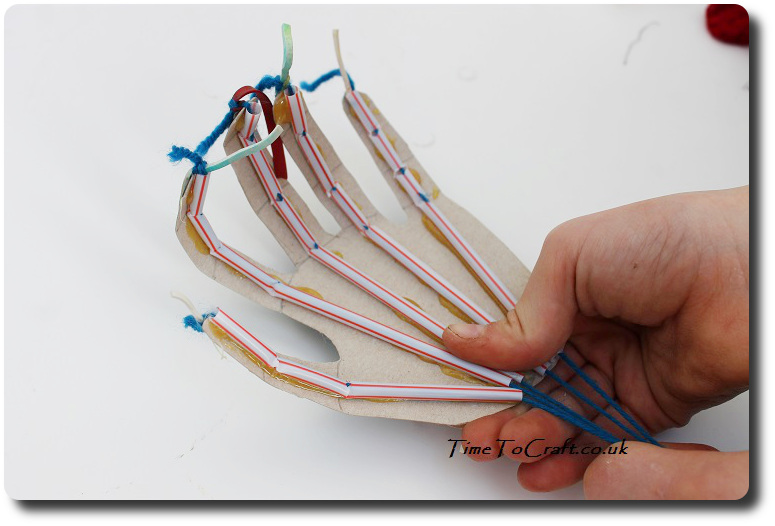 The perfect project, I think, is one that combines creativity and learning. This STEM activity fits the bill. Middle daughter really wanted to try a science project and make an articulated hand. I've seen the project before, but was impressed by how clear the instructions were in the Amazing! magazine. Middle is now of the age that she can follow the instructions by herself, with very little interference help from me.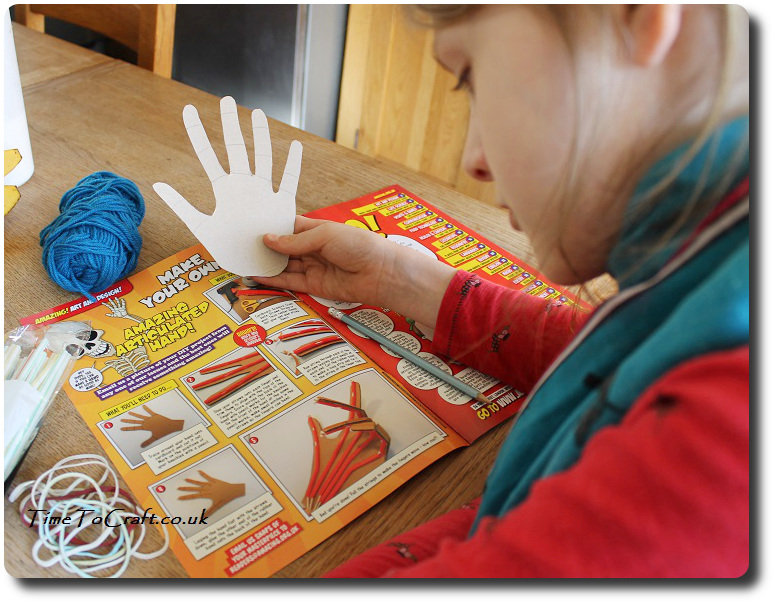 We used my glue gun to stick the straws to the cardboard. The only other change she made, was using cardboard from a cereal box, instead of corrugated cardboard. The end result is remarkably sturdy, and strong enough for everyone in the family to play with. Believe me. We tested it.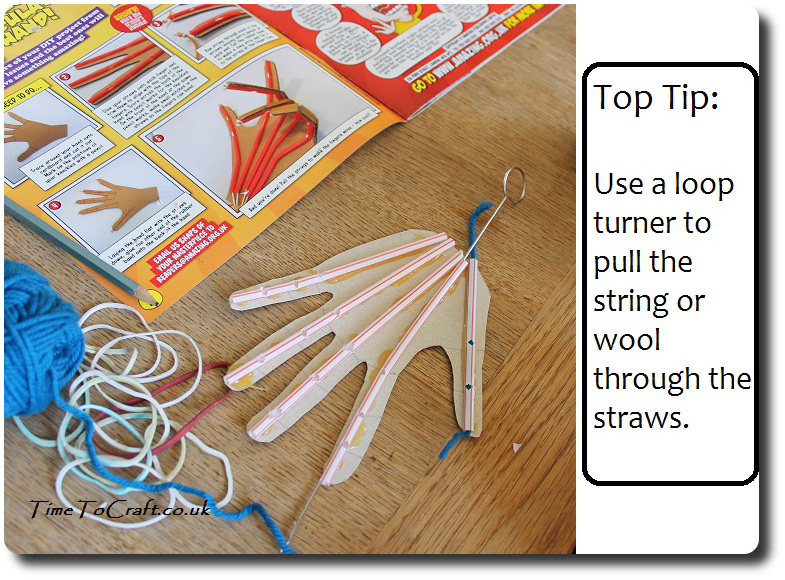 She raided my dressmaking tools and found my loop turner, which is used to turn spaghetti shoulder straps the right way round. Having a latch hook at the end, it was perfect for pulling the wool through the straws. Alternatively a big needle, that comes with a beginners sewing kit or a darning needle would work well too. Thread the yarn through the needle and drop it through the straw.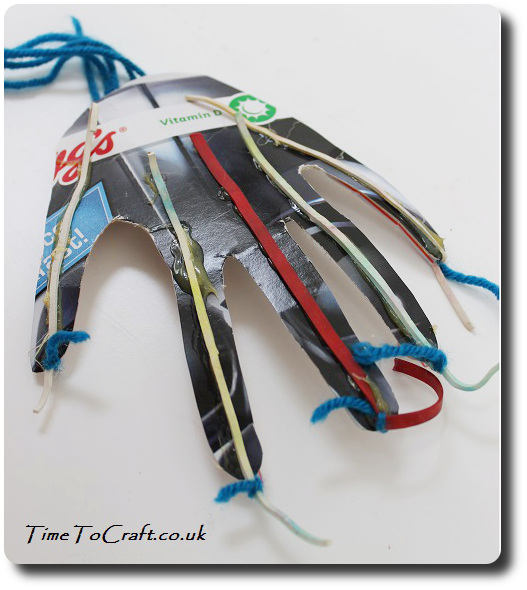 We used the glue gun again to stick the rubber bands to the back of hand. So the hand will snap back and return to a flat state. Our science project was complete.
We recorded a video to show you how good the movement turned out. I've sped it up. It only takes 12 seconds.
Linking up with Fiona's Trash 2 Treasure linky
---
If you would like to find out more about the Amazing! magazine, I have a competition running at the moment to win a copy of the magazine, so you can see for yourself. Competition is open until the end of April 6th. Anyway, click here Now closed.