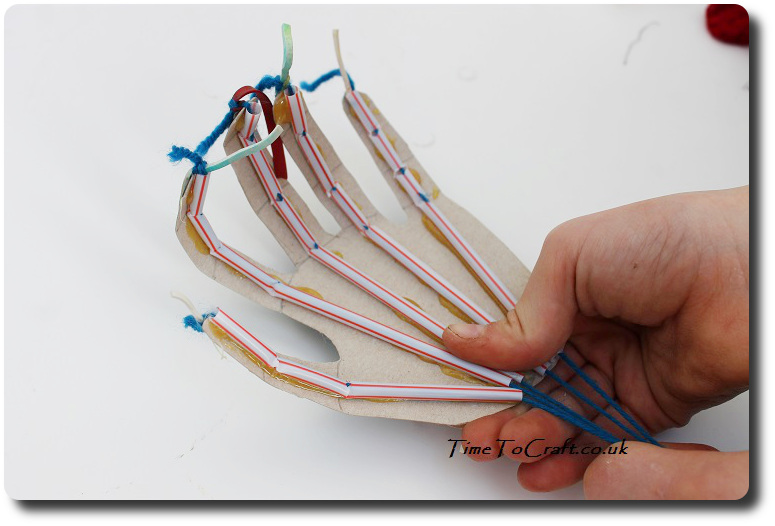 The perfect project, I think, is one that combines creativity and learning. This STEM activity fits the bill. Middle daughter really wanted to make an articulated hand. I've seen the project before, but was impressed by how clear the instructions were in the Amazing! magazine. Middle is now of the age that she can follow the instructions by herself, with very little interference help from me.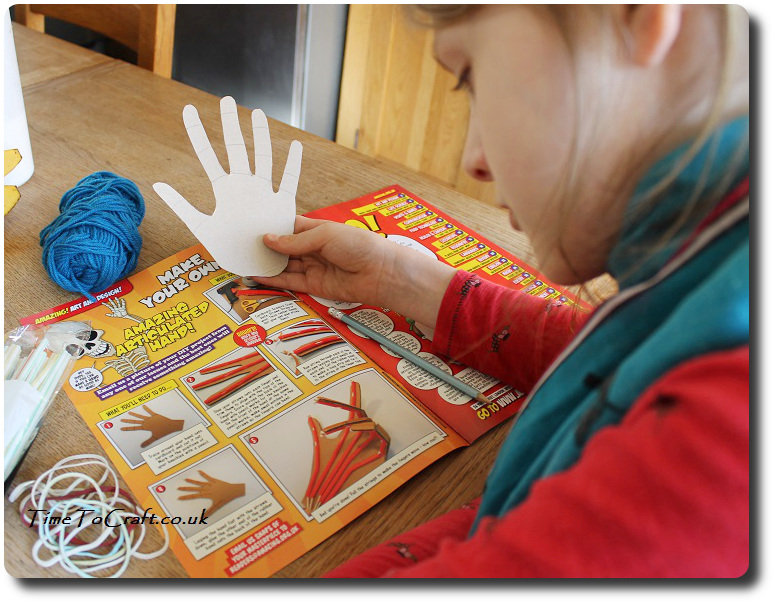 We used my glue gun to stick the straws to the cardboard. The only other change she made was using cardboard from a cereal box instead of corrugated cardboard. The end result is remarkably sturdy, and strong enough for everyone in the family to play with. Continue reading →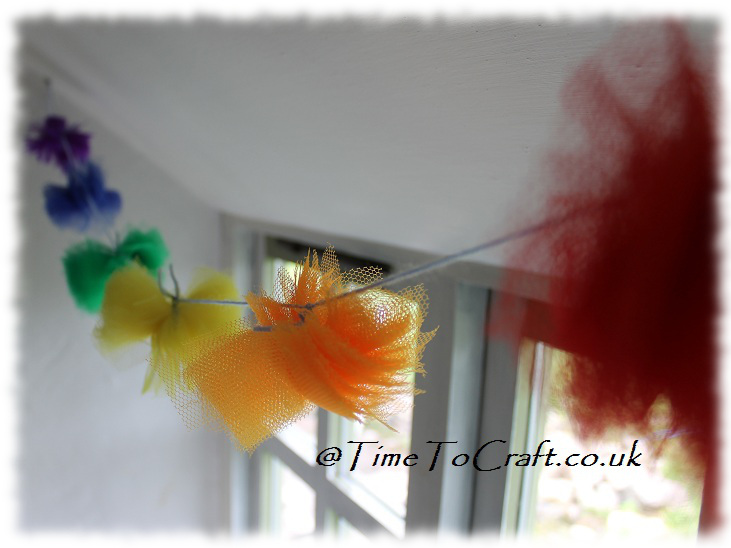 A couple of weeks ago, BL invited a  friend over after school. These playdates tend to go one of two ways. Either all the craft supplies are available and masterpieces are made, or they charge round the garden looking for wildlife. This time the request came in, before the day, that they wanted to craft.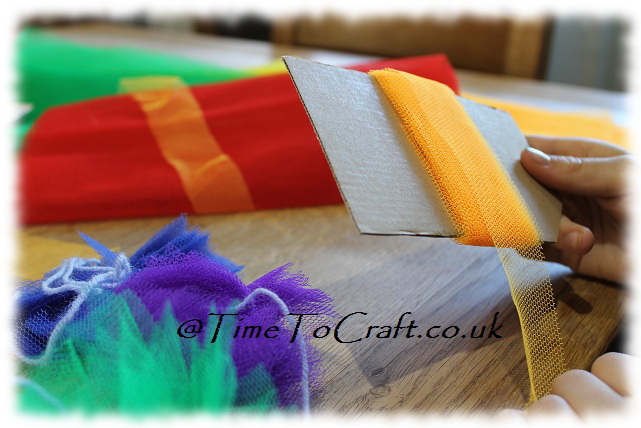 During a brief visit to Pinterest (OK, maybe not brief), I'd spotted snowballs made from netting. Wonderful, except it was Spring/Summer so I knew that I'd use the colourful net left over from the last birthday party.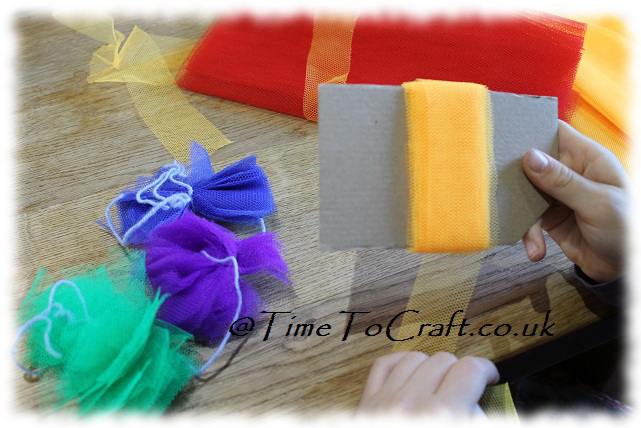 This is a very quick craft activity that would suit a wide age range. I'd cut the strips already to limit waiting time for the children.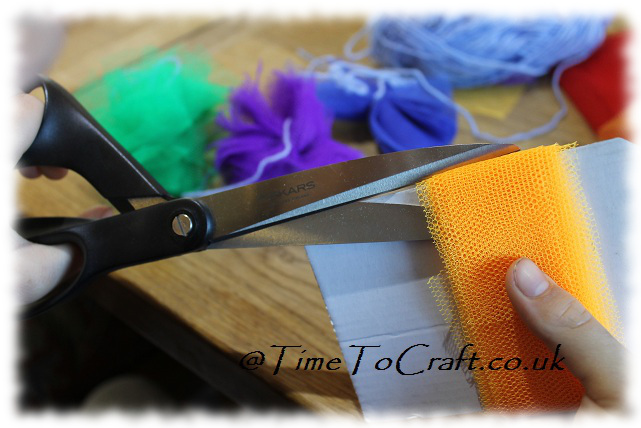 The rainbow pompoms gave them practise wrapping neatly, using the big scissors and tying knots.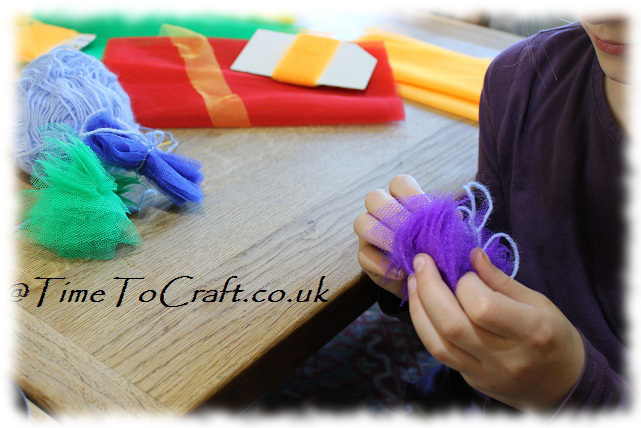 Another chance to practise the order of the colours in a rainbow, as they arranged the pompoms into a garland. The rainbow garlands are now hanging up in their bedroom windows.  Their very own rainbows, whatever the weather. Our friend left clutching her own rainbow garland too.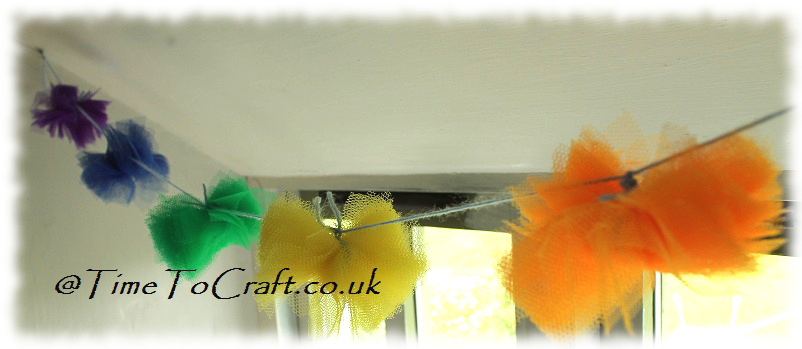 Today, to tempt the sun out and banish the rain clouds, we made rainbow cookies. And do you know? It worked! The sun is out and the blue skies have returned.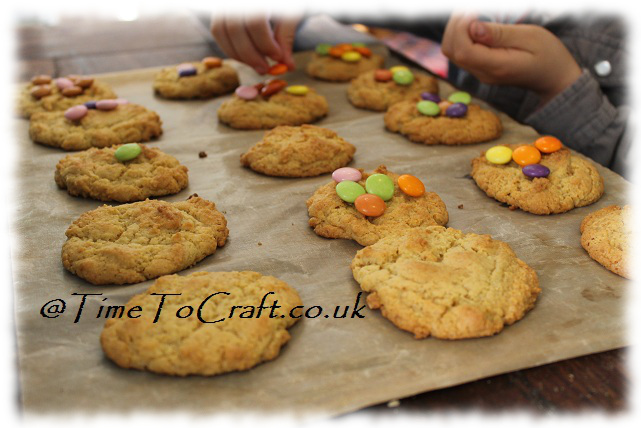 Just had to share this little gem. When I learnt the colours of the rainbow, we used "Richard of York gained battle in vain." My children use the mnemonic but always follow it up with a rendition of this song. (I can highly recommend the Here Comes Science CD and DVD
)

Watch out. You'll spend all day singing it.
Joining in with the Magic Onion's Friday  Nature table today
Photos
There have been cases when people lifted my photos and words, and used them without credit to me or asking permission first. Using them for their own commercial gain. I have now added a level of security to deter people from doing this. Apologies to people who do play nicely. If you would like to use any of my photos, please contact me.
Copyright notice:
All my words and photos are copyrighted to me. They cannot be used for commercial benefit by anyone else. If you would like to use any of them, then please ask me first and don't just take. Written permission only. Don't pass my words, photos or ideas off as your own. It's not nice.
Cookie Policy
Our web pages do not use cookies however this website uses Google Analytics, a web analytics service provided by Google, Inc. Google Analytics uses cookies to help us analyse how people use our site. The use of cookies by Google Analytics is subject to change.