Dear Daughter: About the 10 second rule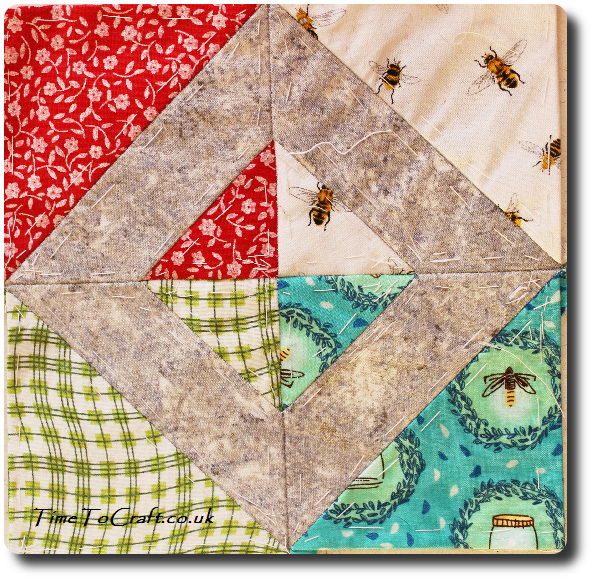 Dear Daughter,
I've finished another block for your Dear Daughter quilt. This time it's the Friendship block. Quick research shows that, there are many blocks out there with the same name, which seems to suggest that quilting, patchwork and friendship have a tight bond. I like the sentiment.
It conjures up images of people sitting together, stitching and righting the world with their words. That image warms my heart.
For the quilt block's four corners, I selected fabric that were different and individual from each other, but still had a loose connection. If only in my mind! I like the way that the grey overlaps them all to show a friendship bond. Connecting them. I hope it suggests a good group of friends.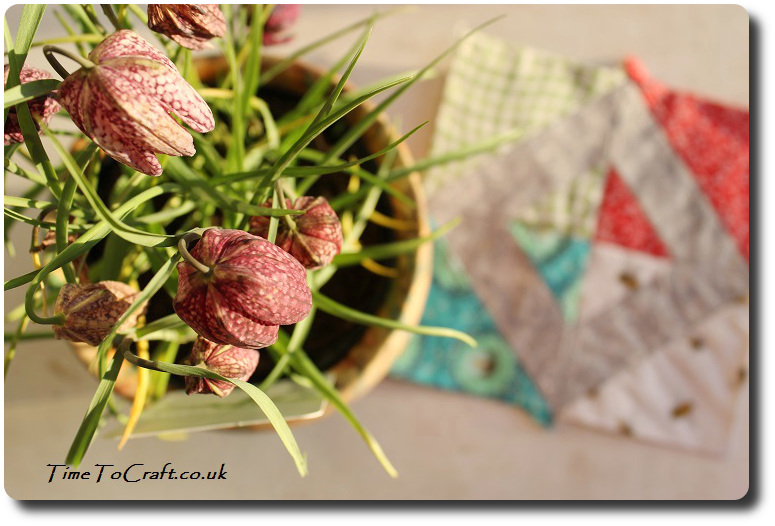 Friendships are made and friendships are lost. In between those juxtapositions, friendships are tested and/or strengthened. It's all part of growing up, and beyond.
I know we've talked a lot about the subject over the years. I've tried to guide you and provide you with tools to help. Including all the sayings that I learnt from my mother, which were probably passed on from hers. Sayings like, "if you've nothing nice to say, say nothing".
A few months ago, you taught me a new saying. The ten second rule. The idea is that if your friend cannot correct something in 10 seconds, don't tell her (or him).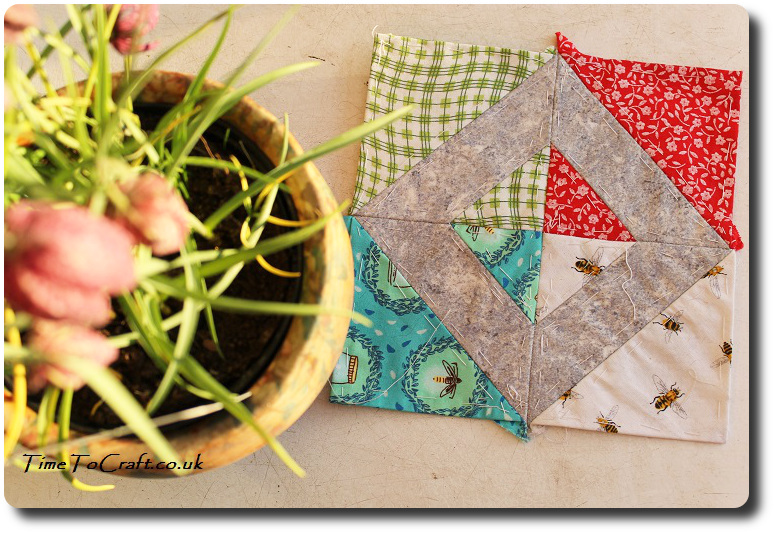 So it's OK to let her quietly know that she has a bit parsley stuck between her teeth, or her skirt hem is hitched up. It's not OK to refer to her size or hair colour/style, for example. They could not be corrected in 10 seconds. The words might sap the confidence of your friend.
It's a good rule. I'm sure a friend will let you know if they want to talk about subjects outside the 10 second rule, but it really is up to them to decide when.
So thank you for teaching me. I've passed this rule on to your siblings too. I hope it helps us all to strengthen the friendships that matter the most to us.
As ever
your loving Mother.
---
This is part of my Dear Daughter quilt project. One letter for each quilt block. Ending ultimately in a quilt that I can hand over to my Eldest daughter, along with a clutch of letters. To find other quilt blocks in this series, click here.