An Amazing (magazine) giveaway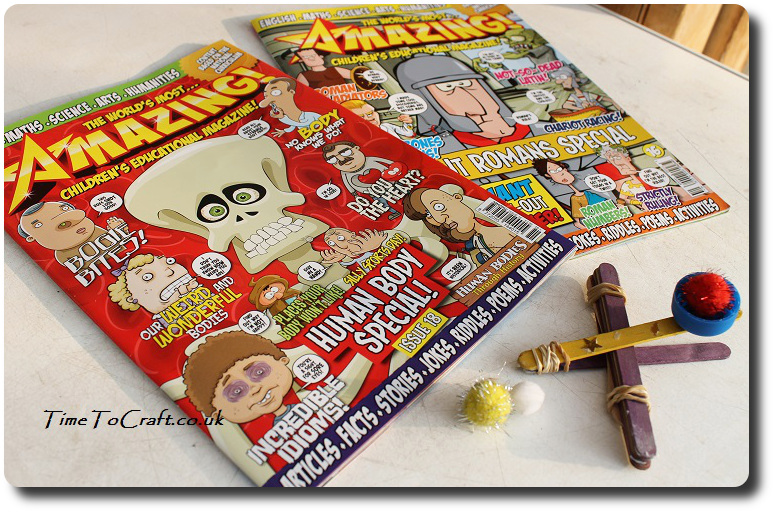 I like the idea of children's magazines. I really do. They're thin enough not to overwhelm. They often have an element of education. Mostly. Take a subscription out and they fall through the letter box on a regular basis, which just adds to the excitement. Who doesn't like nice mail?
Needless to say, we've tried a few children's magazines over the years. The best have been full of wonderful facts. Never quite fitting the bill, as they were still liberally sprinkled with adverts. Grr! Don't get me started. Same effect as sweets by the shop tills.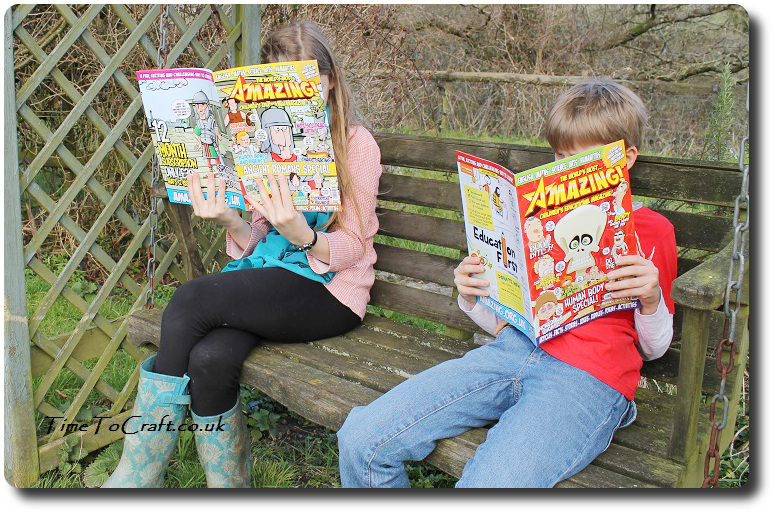 So, with this in mind, I was intrigued when I heard about Amazing magazine. Not only did it promise interesting facts linked to the UK National Curriculum, but no ads.
The proof, as they say, is in the pudding. I hoped it would interest Youngest. At 8, he loves facts. I hadn't expected Middle One, at 11, to find the magazine quite so tempting, but she did.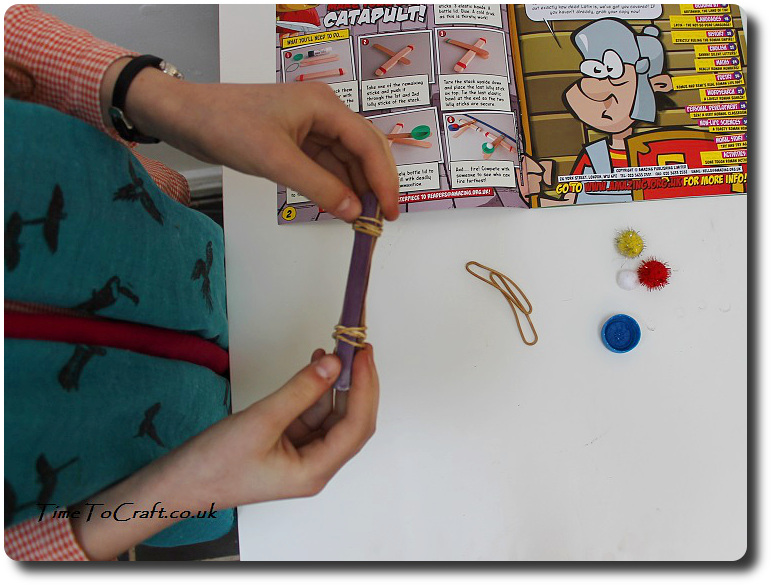 They were soon quoting facts and wanting to try out the different activities. The magazine provides information in bitesize chunks.
"Did you know that ….? Can we try this?"
All music to a Mother's ears. Swapping the magazines between them, it actually kept them entertained for longer than I expected. Returning to them the next day.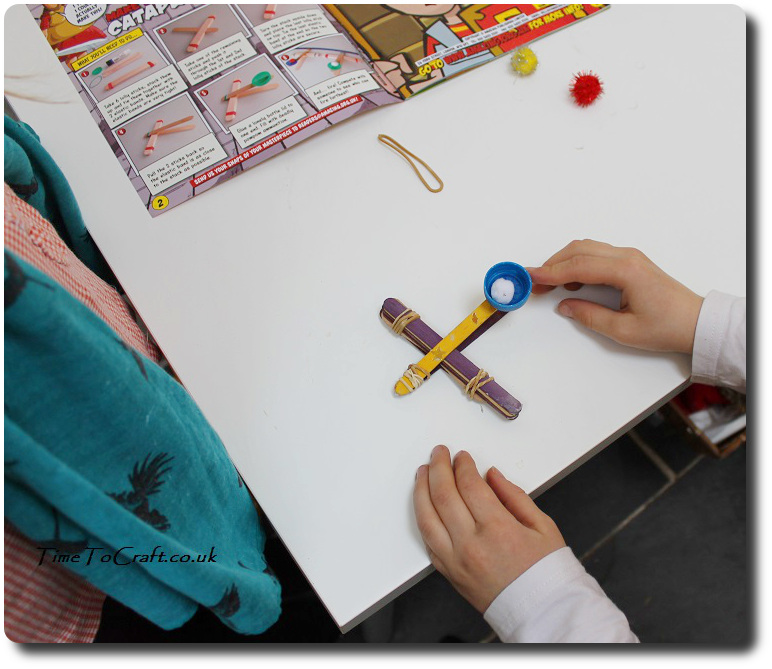 Today, they chose a good STEM activity to try. Making catapults.
Soon they were competing to see how far they could propel the pompoms. Then moving on to see how far they could propel anything that fitted in the bottle top. Curious minds.
The subjects and information are spot on. I can see that the magazine is covering subjects that they cover at school, but in a fun way. Learning should be fun, right? I even found myself enjoying it. Who knew how many idioms are based on body parts? Or how long hair, on average, grows in a year?
Both children gave a big thumbs up to the magazines. I have got to agree with them. It does fit the bill. They thought that the target age group of 7 to 11 years old was just right.
Now for your chance to sample this new magazine. The publishers of Amazing have kindly offered to send 10 of my readers a copy of the Amazing magazine, so you can see for yourself.
If you'd like to win a copy, leave a comment (including your email address in the box provided, so I can contact you if you win) on this post, telling me your favourite educational project that you've been involved in. Even if it was somebody else's homework and you were just helping by holding part of it until the glue set. It counts. Or just tell me something interesting.
(I'd say ours was the viking boats or world book day costumes. Although the model explaining why we get less daylight hours in winter, may need to be blogged one of these days.)
Leave a comment by the end of 6th April and we'll pick 10 random names to receive one copy of the Amazing magazine. UK residents only. If you can't wait till then, Amazing are offering my readers 10% off subscriptions. Enter the code WOW10 at their checkout. To find out more, check out Amazing magazine's website.
Good luck everyone.
Now closed. Emails sent to all the winners.

added: we made an articulated hand from the magazine too.
---
Disclaimer: I received the magazines in return for an honest review. All words and opinions are my own.