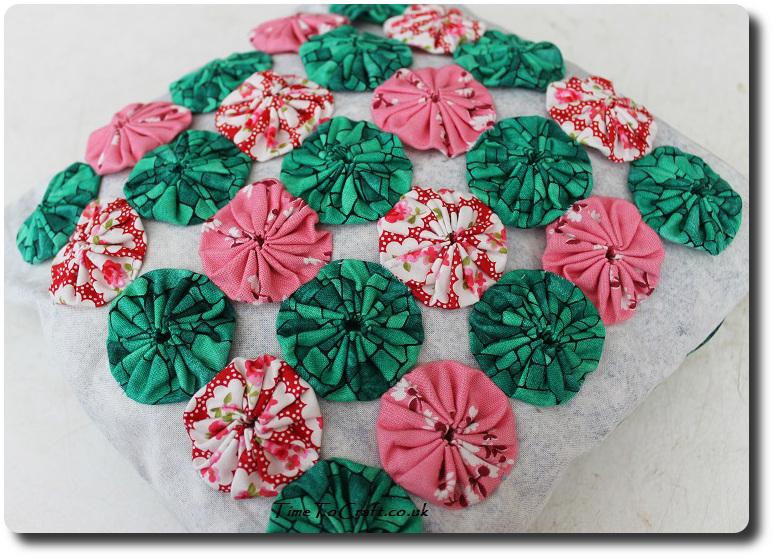 There is something relaxing about arranging little pieces of fabric into a pleasing pattern. Over and over again. Different combinations give a different effect. I think I could easily lose hours arranging Suffolk Puffs (or yoyos, if you prefer). I have the same problem challenge with patchwork hexagons. I never know when to stop and get on with sewing them together.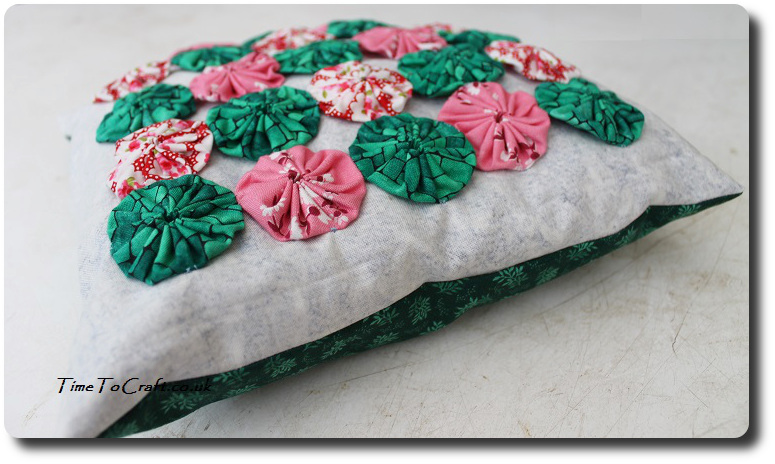 I'm not sure I would ever have finished this cushion unless there was a deadline. It's true. Deadlines are the best friend of us procrastinators. Otherwise, there is too great a risk that everything would remain half finished forever.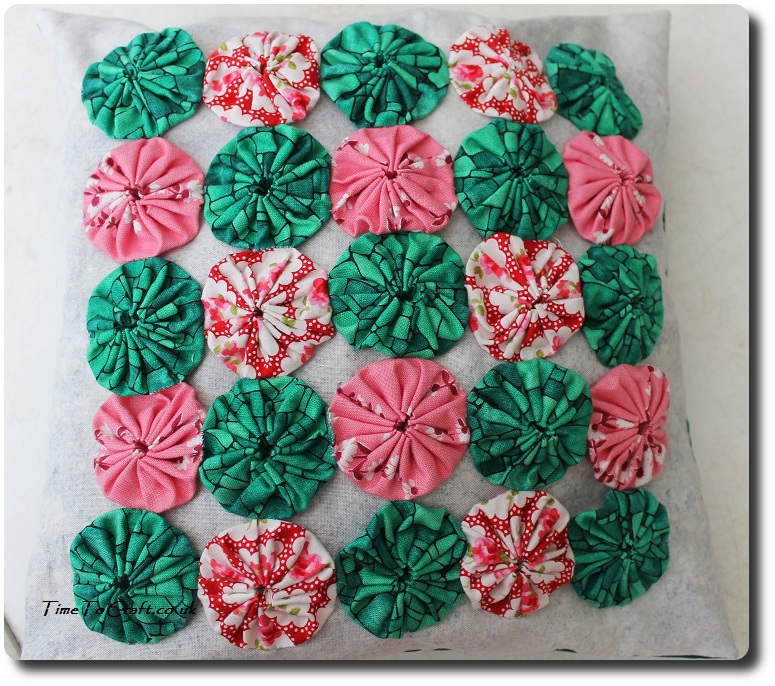 Fortunately, not in the case of this cushion. It's now all sewn up and gifted. Filled with stuffing and lavender flowers from the garden. With just a splash of local lavender essential oil. But, I could have played some more. I really could.
Never mind. I still have a bag full of Suffolk Puffs. Lots of different colours and prints. Just waiting to be arranged. Don't hold your breath waiting for another finished piece though. I fear, I'm lacking a deadline.