How to trace and transfer an image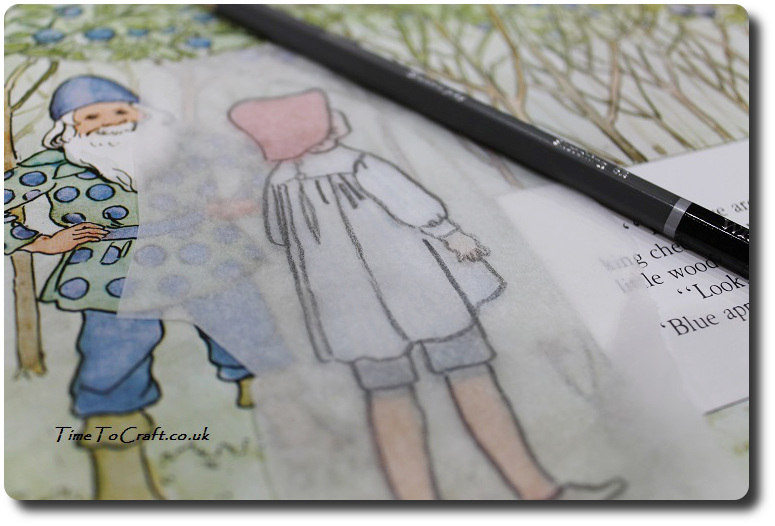 We've started making Christmas cards. Youngest wanted to draw a dachshund wearing a Christmas hat. First few attempts frustrated him, so he asked if I'd print one out for him. No. Try tracing and transferring it.
This was new to him. I explained that when I was his age, we didn't have printers or scanners. This was one way we could copy an image. A look of amazement from him. A moment of feeling old for me.
Sigh.
Time to pull out the tracing paper.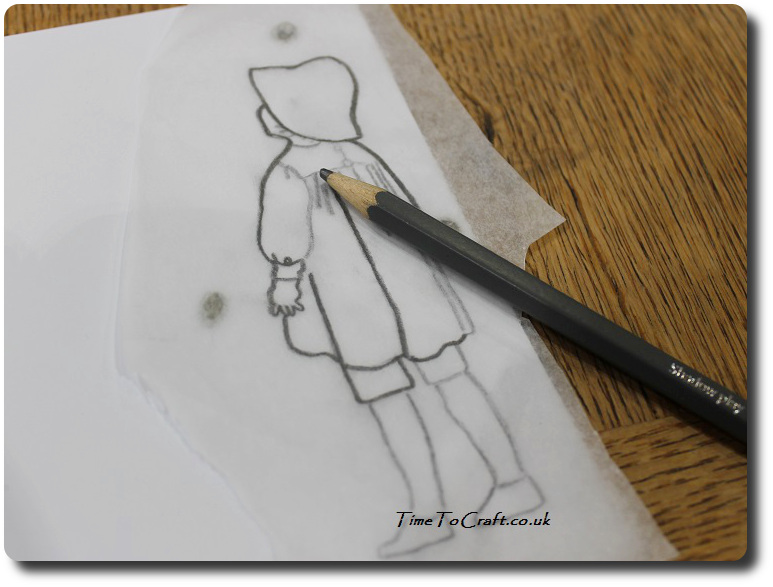 I chose an image from one of my favourite children's books. I showed him how to use white tack to temporarily fix a piece of tracing paper over the image. Using a soft pencil, we traced around the image. Adding all the lines that we wanted to transfer.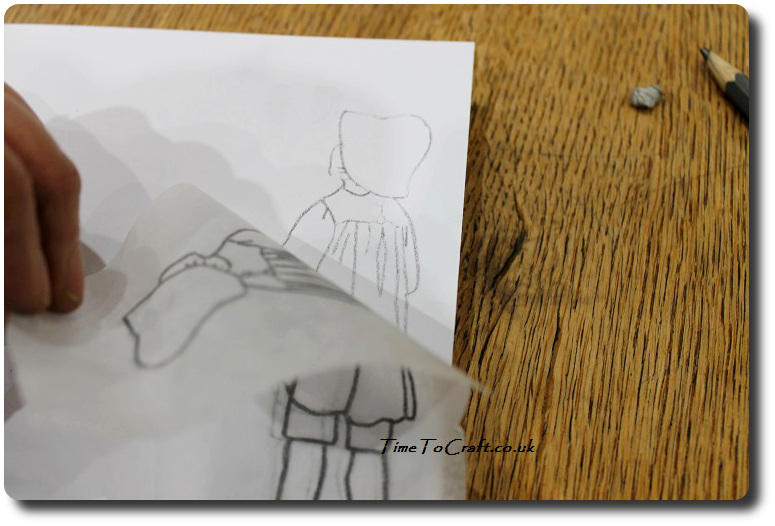 Then, turning the tracing paper over, so the pencil marks are face down, we positioned the image on a card. I showed him how to go over the lines again with the pencil, until all the lines were darker. I explained that only the lines, he had traced from the book, would be transferred.
And then the magic part. Carefully removing the tracing paper and the white tack, he could see the image was transferred to the card.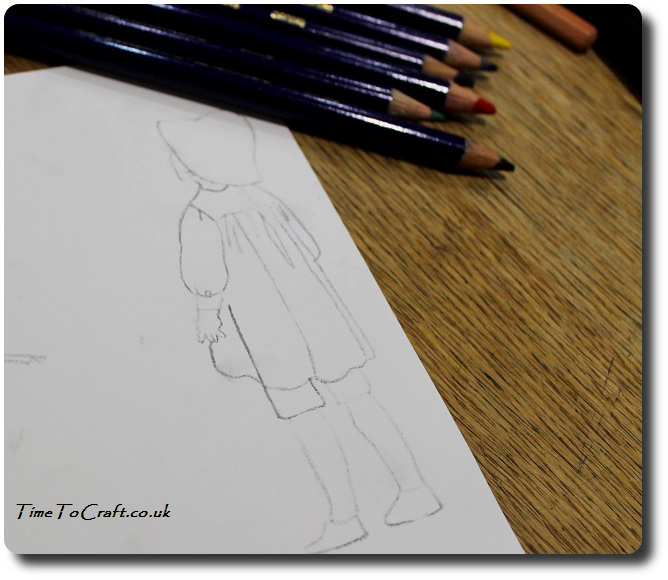 Just for fun, we coloured the image in, using watercolour pencils and glitter. We changed the shorts into trousers, seeing as it's too cold. Brr.
Of course, now we have the image, he can use the image again and again*. By flipping it over, he can trace the boy so he's looking the other way.
Now he knows how to do this, I'm pretty sure I'm off the hook when it comes to scanning an image. He's already copied another image. Not a daschund, but I'm sure that will be next.
*Obviously he will not try and pass the image off as his own. Just using it for family Christmas cards.