A Needlefelted Barn Owl. Not a nametape
"Have you sewn the nametape into my new joggers?"
"Hmm. No. But I have made an owl. Look. I needlefelted it"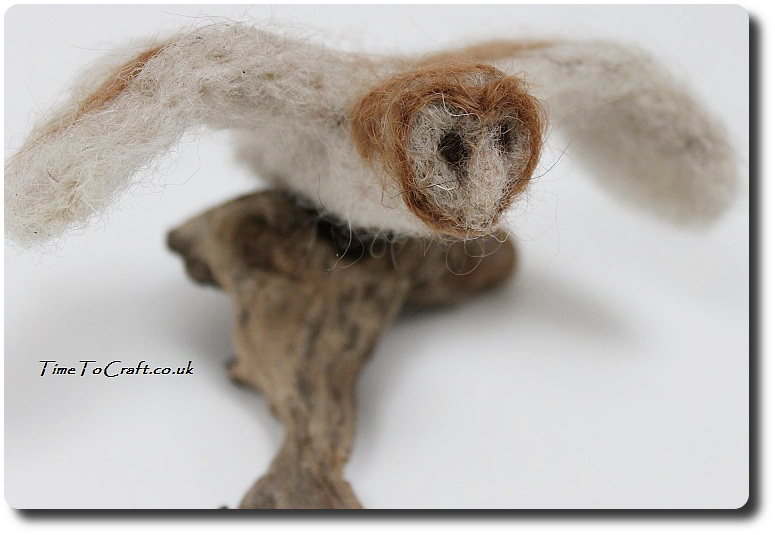 "But I have PE today."
"Hmm. I meant too, but the owl made me. OK. Not true, but I just had to make it"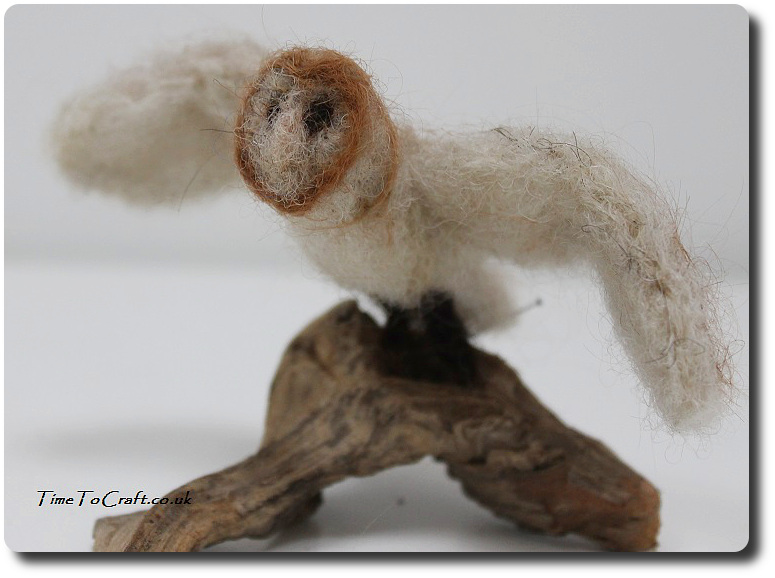 Oh yes.
Please tell me that I'm not alone? Some creative ideas pop into my head and I have to a make them. There and then. No turning my back once the idea is there. This time it was a barn owl. What if I made a flying barn owl? Could I make the wings arch without them flopping? How could I do that?
I'm sure you can all understand why I didn't sew the nametape, until 5 minutes before we left for school the next morning. The irony was that after all the fuss, the planned PE lesson didn't happen.
But my owl did!
And the wings hold the shape perfectly.
So I'm happy.
Just need to find the best way to photograph needlefelt.
Linking up to Craft Schooling Sunday
12 Responses to A Needlefelted Barn Owl. Not a nametape
There have been cases when people lifted my photos and words, and used them without credit to me or asking permission first. Using them for their own commercial gain. I have now added a level of security to deter people from doing this. Apologies to people who do play nicely. If you would like to use any of my photos, please contact me.
All my words and photos are copyrighted to me. They cannot be used for commercial benefit by anyone else. If you would like to use any of them, then please ask me first and don't just take. Written permission only. Don't pass my words, photos or ideas off as your own. It's not nice.
Cookie Policy
Our web pages do not use cookies however this website uses Google Analytics, a web analytics service provided by Google, Inc. Google Analytics uses cookies to help us analyse how people use our site. The use of cookies by Google Analytics is subject to change.