Yarn Along: Knitting and reading
It's Wednesday. Time to share my current knit and book.
Falling off my knitting needles, at the moment, are more little hats for the Big Knit project. I'm getting into a rhythm and starting to branch out. I can see how to add tiny changes to make them less basic. Hopefully eye catching. I've added a leaf this week to make blueberry hats. I love blueberries. I'll probably make a few more until I tire of this design and move onto another.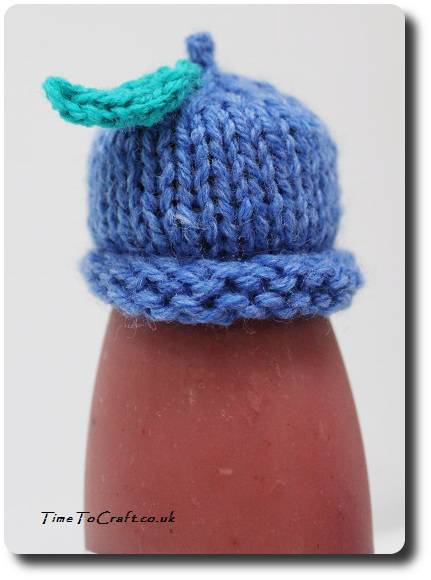 I've just finished The Man Who Forgot His Wife. I thoroughly enjoyed it. More than I thought I would. It is well written and entertaining. Moments of bitter/sweet.
The story follows a man as he regains his memories. Slowly piecing his life together. He has a wife and children, plus a rather loveable golden retriever. A beautiful home. No sooner does he discover this family, than he's told he's due in court to divorce his wife. A woman he doesn't remember, but finds attractive. His confused state leads to an amusing episode in court. As memories gradually come back, he tries to win her back.
There were definite moments when I snorted with laughter. When he hopes that driving a car will come back to him, if he just jumps straight back into the driving seat. The dog's suppressed longing for human food can only be written by someone who really knows golden retrievers.
Does he win his wife back? Do all his memories return? Hmm. As if I'd tell you. Next book is Ashes, which Eldest has just finished. Something tells me that it's going to be a complete contrast.
Joining in with Ginny's Yarn along. What are you reading at the moment?