My Sunday Photo – Green Woodpecker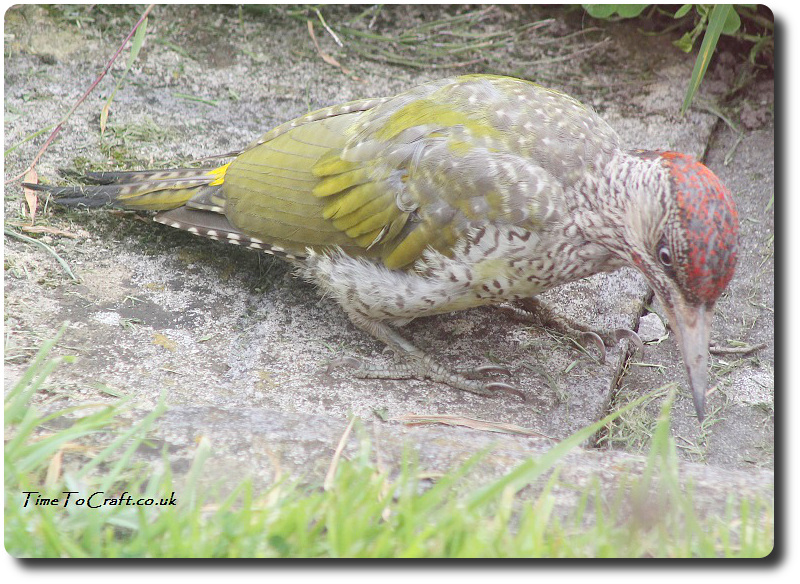 We have both Greater Spotted and Green Woodpeckers visit our garden. I spotted this one making the most of the short grass. Hunting for ants. We have plenty to share.
I love the texture of his feathers. It makes me want to pick up a pencil and draw. I suspect he's a juvenile. He hopped so close to the house. I could really study him and his behaviour.
Usually, if a woodpecker arrives in the garden, then the shout will go out, so that no one misses seeing him. This week, I was on my own. Apart from the dogs, and really they are not interested. I grabbed my telephoto lens and then had that moment of indecision. Should I risk opening the window or just shoot through the double glazing? Cleaned the day before, but still.
I could do both. This is the photo through the glass. There is another, but do you really want to see the empty stone?
Joining in for the first time with…