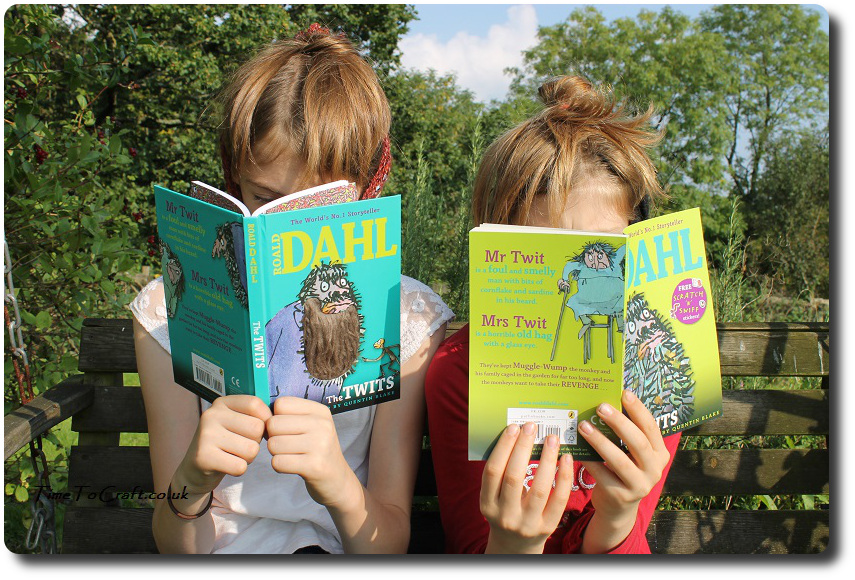 One of the joys of having children is that I can re-read my favourite books…..with them of course. Reliving my childhood again. I loved the Roald Dahl books. I worked through all the ones available in our local library, when I was around their age. Not all had been written by then.  In the case of Roald Dahl's "The Twits" I read it for the first time with my children.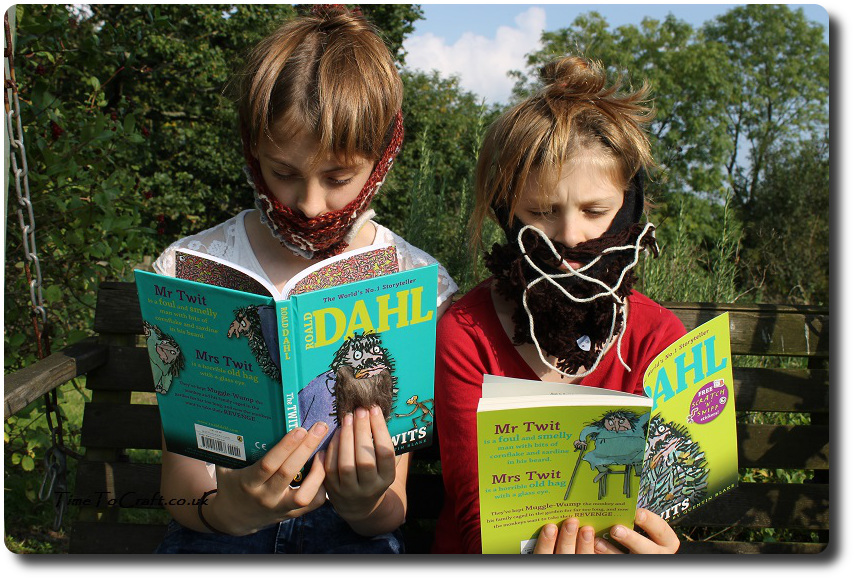 The description of the delightful pair is brilliant. The Twits, I mean. Not my models.
The whole book is deliciously wonderful. Who can forget Mr Twit's beard? Catching bits of food. Or Mrs Twit popping her glass eye out. I know my children revelled in the descriptions. And giggled, of course.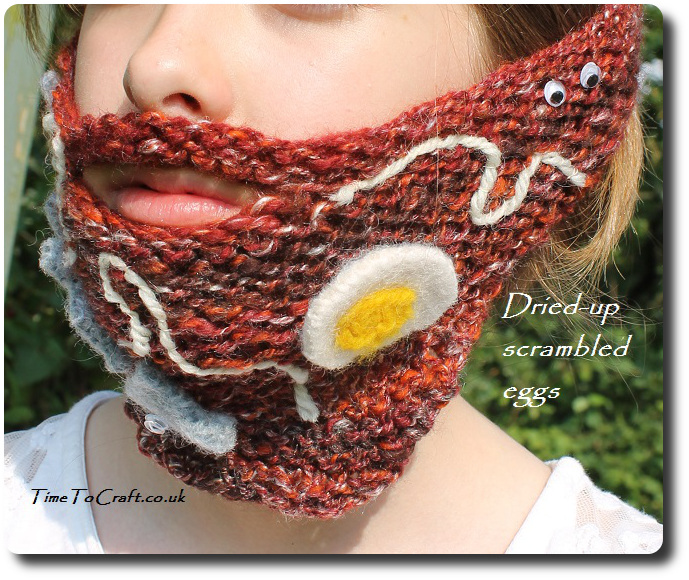 September 13th was #RoaldDahlDay. If like me you missed it, never fear the whole of September is up for a whole lot of Dahl fun. Culminating in Dahlicious Dress Up Day for Roald Dahl's Marvellous Children's Charity with a very special LIVE webcast all about Roald Dahl.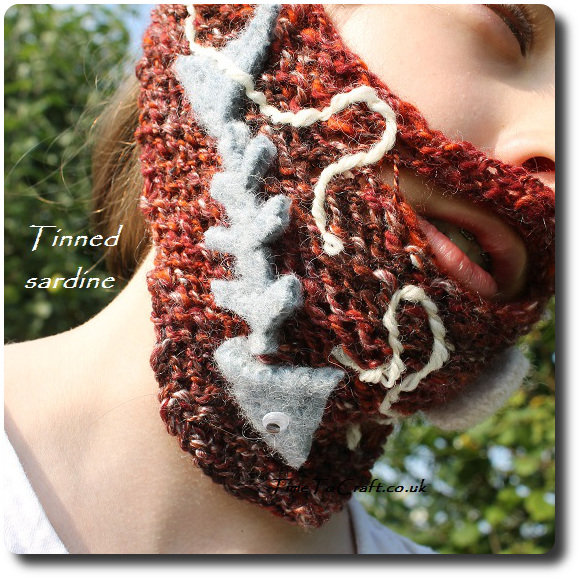 We may have missed the day, but we couldn't resist making a beard or two.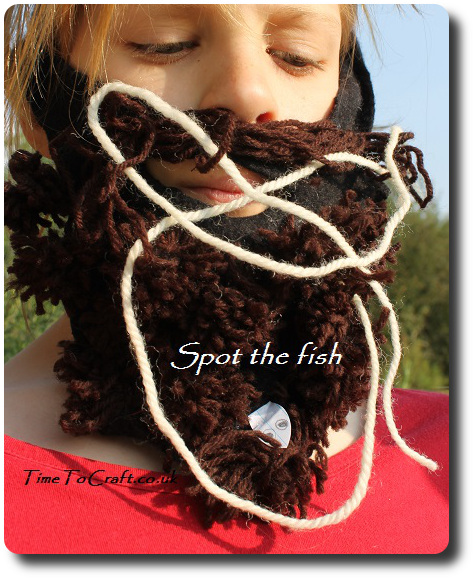 Fortunately, two of the family were willing to model them for me. After I promised not to wear one of the beards to pick them up from school, or to an upcoming school tour. Spoil sports, I say, but a deal is a deal.
After trying the beards on all the members of the family, they suit the one person who already has a beard. So instead, it might just be used as a hair band.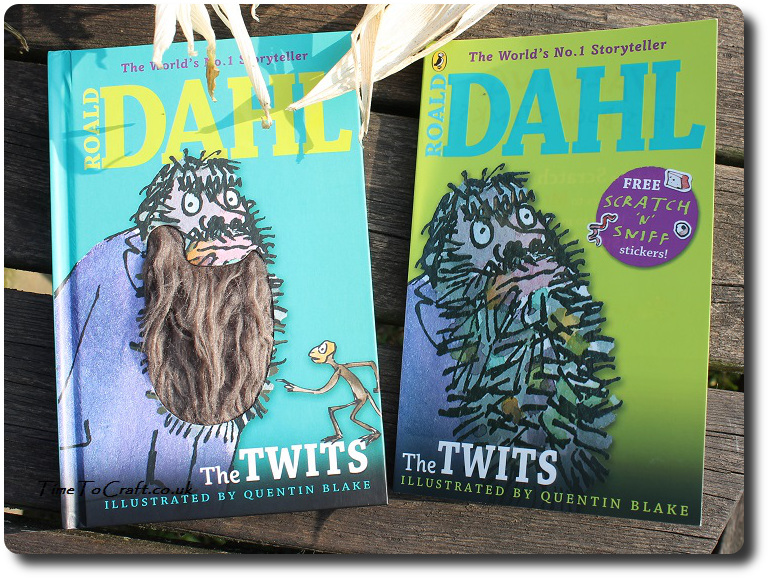 Now for the good news. Penguin Random House has supplied me with two copies of the Twits, including the new hairy one, to give away to two of my readers. How cool is that? Along with some papery crafting bits and pieces so you too can make a beard.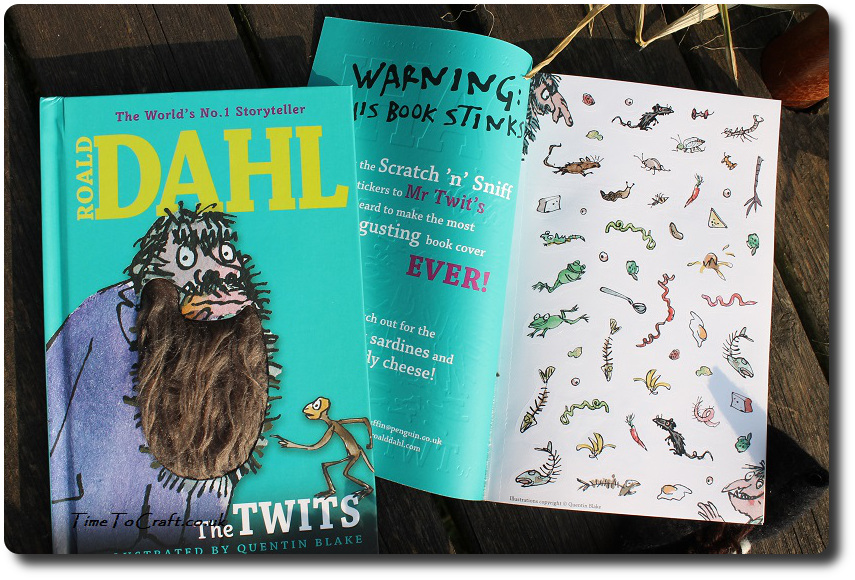 One book has a hairy beard on the front cover. The other has a set of scratch and sniff stickers which could be added to the beard, or wherever you want. In the interest of research, we tested out the stickers in our copy and I can confirm that these are truly, awful, smelling stickers.
So how can you win one of  these books? I'm going to keep it simple. Just leave a comment, on this post, to tell me which was your favourite Roald Dahl book. If you don't have one, then just tell me what the weather is like with you. Don't forget to leave contact details. Just as long as you do it before the end of Thursday 24th September (7pm). Open to all, wherever you hail from.
If you share this giveaway either on Twitter or blog about it, I'll add you in for one more chance. Don't forget to let me know. There will be two winners. One book each.
Now closed.
Winners are: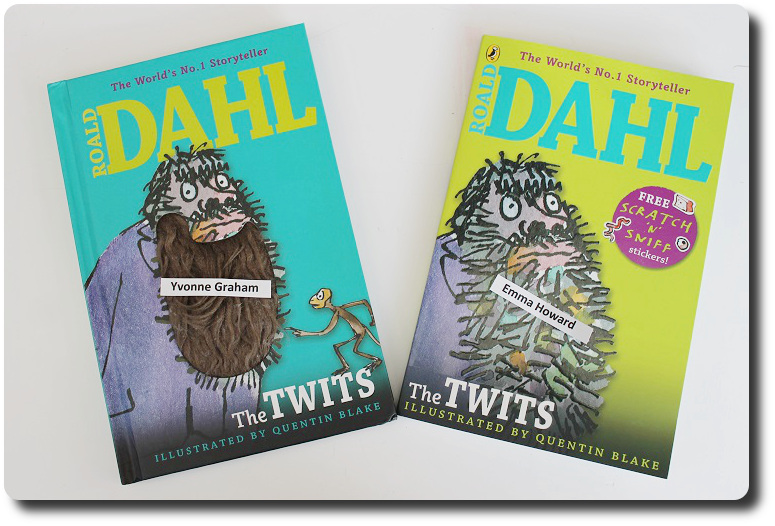 Yvonne Graham "My favourite is Charlie and the Chocolate Factory"
Emma Howard "I loved George's Marvellous Medicine!"
Emails will be on their way.