Yarn Along: Making daisies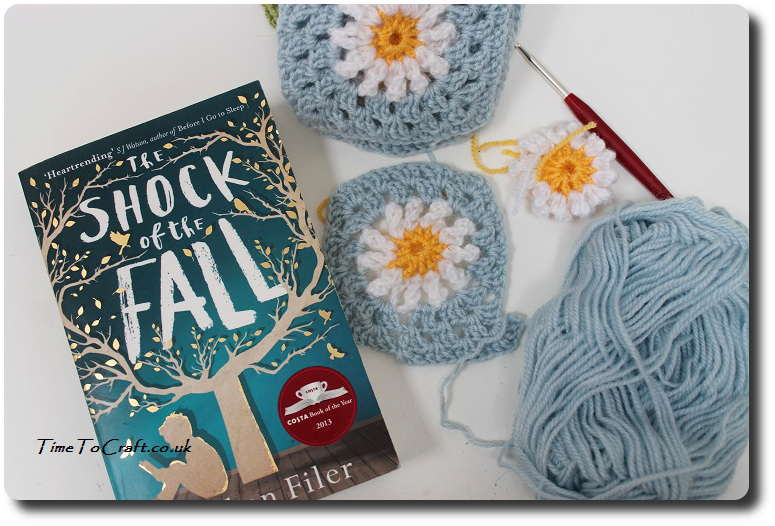 Bring it on, Autumn. I'm ready. I have a pile of books, calling out to be read. I have a basketful of yarn perfect to complete my next blanket. Plus the wood shed is full of chopped wood.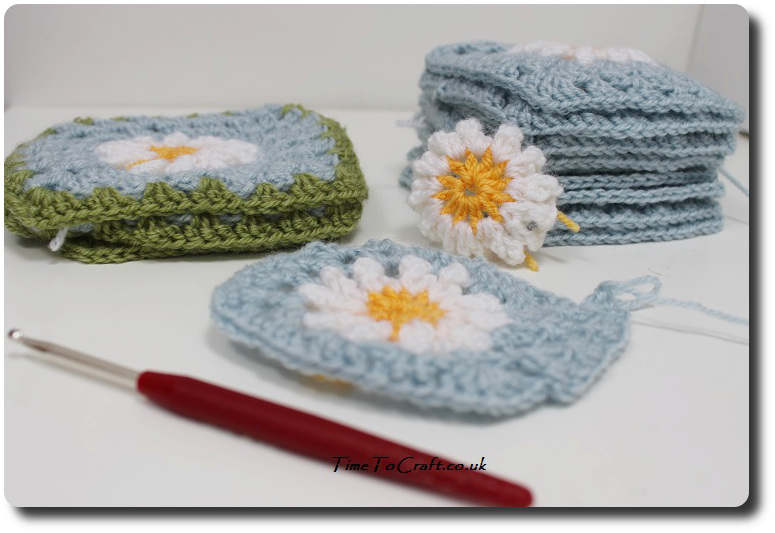 The idea of curling up by the woodstove, adding a few more squares to my blanket is quite appealing. Or reading another chapter. Tempting.
Of course, I am ahead of myself. Temperature might have dropped slightly, but the fire blazing is probably premature. I still have the garden to tidy up and fruit to preserve for the Winter. Plenty to do.
My crocheting and reading is limited to the evenings. I'm making progress with my squares. Tending to work with one colour on a few squares at the same time.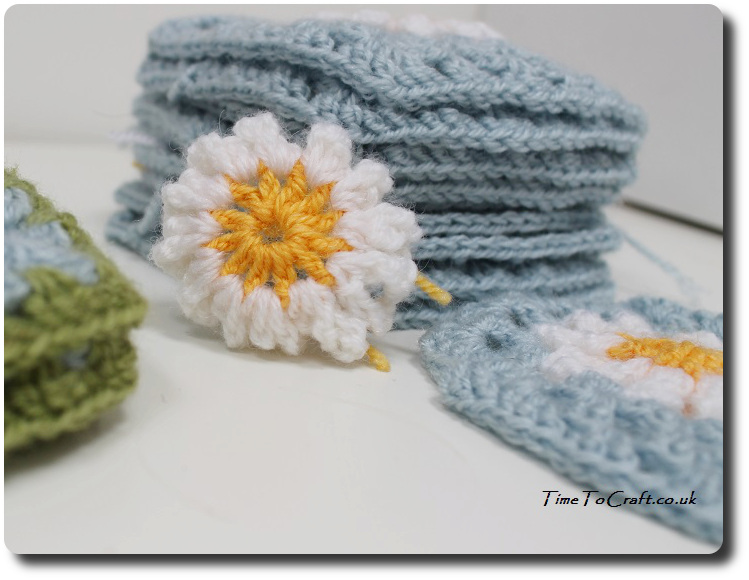 Bookwise, I have just  finished "The Shock of the Fall". Picked up on one of my trips to the Oxfam book shop. It is quite a read. Raw and emotional. As a Psychology graduate, books featuring mental illness have always interested me. For anyone looking for an insight into the mind of someone with schizophrenia, it's well worth a read as it's written in the first person. For anyone that justs wants to understand the suffering of others with a mental illness, you should read it.
It's one of those books that I had to read to the end, but looked forward to it ending. Raw, like I've said.  It's so well written that the suspense holds you right to the last page. Ending with a glimmer of hope. Shouldn't all stories?
Warning. Have tissues ready.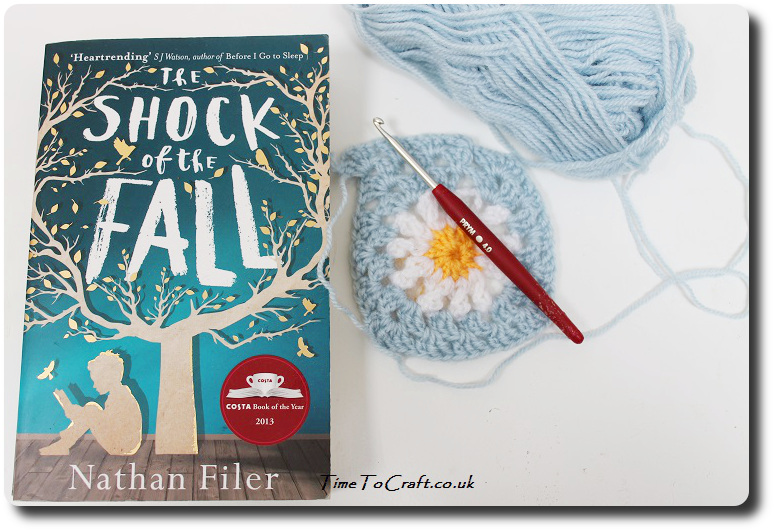 So. Back to my pile of unread books. Might try something a little bit more light and cheerful. Daisies seem a wonderful contrast and uplifting, don't you think?
Joining in with Ginny's Yarn Along today. Been some time since I last joined in, and first time with crocheting. Looking forward to seeing everyone's creations and book recommendations. Let me know what you've been up to.