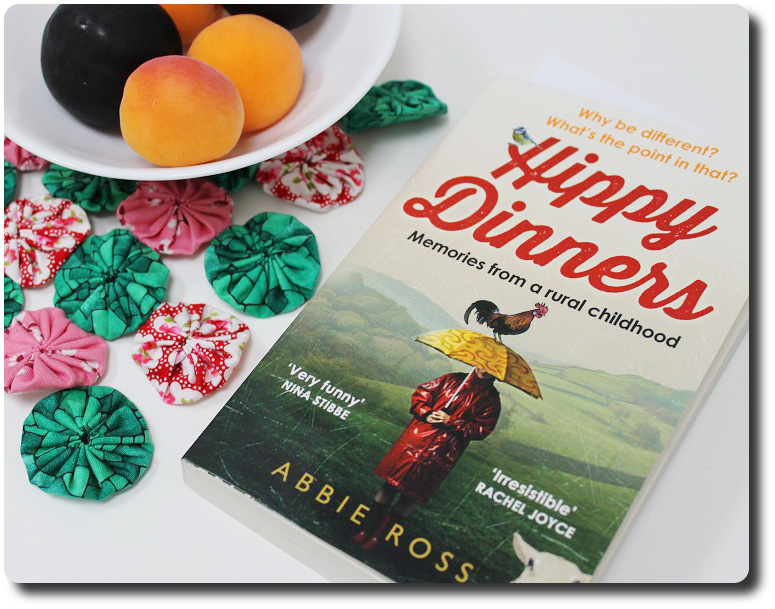 If, and I'm not sure why I'd do this, but if I was to take a vote from friends (and my Eldest's friends), then I think they'd all agree that I show some signs of being a hippy. Not a hipster. Just hippy tendencies. When I heard of the book "Hippy Dinners", I guessed it would be my kind of book.
I should make it clear that you don't have to be a hippy to like it. It is written in the voice of a 7-11 year old girl, back in the 70s. More putting up with hippy parents than actually being one herself.
The family are incomers from London, living in North Wales. Anyone who has moved into a rural village will tell you that that alone will mark you out, let alone an alternative lifestyle. (Three generations before you are counted as anything but new comers, from my experience.) Add to that the embarrassment of having any kind of parents, and life can be tough for a child.
Abbie introduces us to colourful welsh characters, in Hippy Dinners, as she builds strategies to traverse childhood, that I for one empathized with. She struggles to understand the adults around her and work out where she fits in. The contrast of her hippy parents, and their friends, to her Liverpool grandparents and her own friends with lace curtains, makes for funny reading.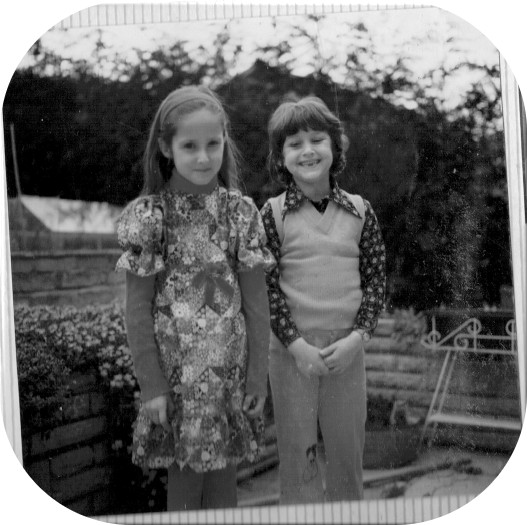 (me on left. back in the 70s)
Being a child of the 70s, I loved the references to the decade. I don't remember being so traumatized by nylon clothes, but Newsround was a must. I do have vivid memories of people being dressed head to foot in one colour. Men in particular, and the comb overs. I remember donkey jackets and the hair flicks. The attitudes of the 70s are there to see and remind us to count our lucky stars that life has moved on.
I liked her parents. I could see why they moved there and their ultimate decision at the end. I salute her mother for trying to feed wholesome food and to give Abbie and her sister a carefree childhood. Surrounded by natural beauty. Momentarily I even envied their 2CV car, until the reference to going round corners brought me back to earth. Oh boy. I remember that.
Reading it did make me think about how I parent. There are times, ahem, when I've stopped my children being part of the herd. They too have had homemade clothes, recycled and suffered homemade food in packed lunches, when others have plastic-wrapped, colourful delicacies. They too don't have a gadget filled house or watch whatever is on TV. Feeling different due to their parent's beliefs and principles, but I'm sure all children feel that for all kinds of reasons. (as I disappear off to soak some haricot beans, cut up an old skirt and puts soap pods in the washing machine)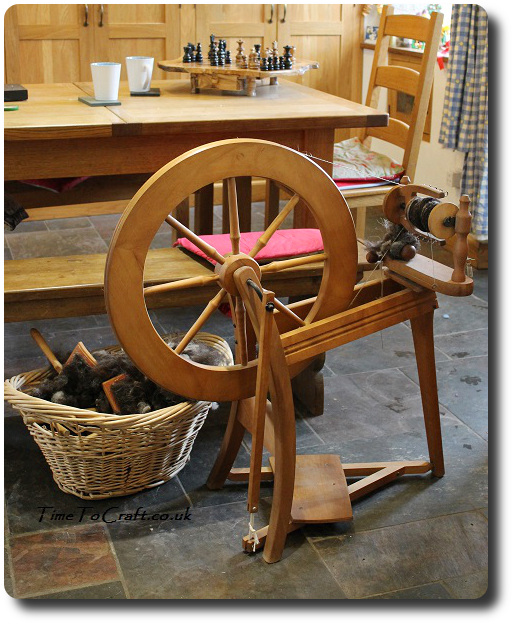 (spinning in the kitchen)
I thoroughly enjoyed reading "Hippy Dinners". It safely fits into my category for holiday reading. I always think that the sign of a good read is if I'm left thinking about it afterwards. Either the time or location could be changed, and the story would be just as true.  It looks at the challenging time of being a tween. A time when no one, including yourself, is quite sure if you're old enough. A time of change. Coupled with the setting, I was reminded of "Cider With Rosie" and "On The Black Hill ".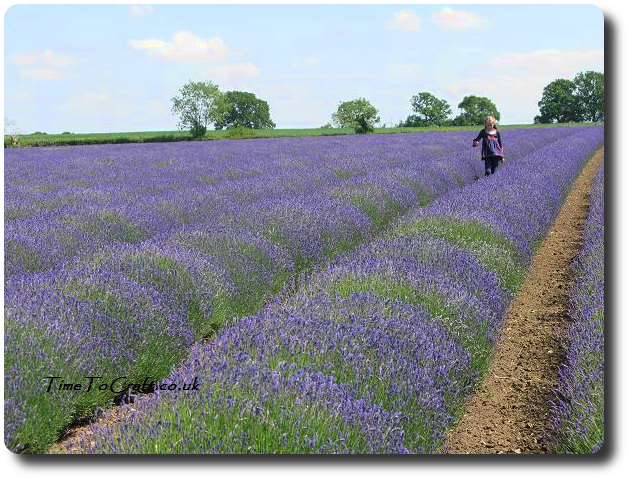 As they disappear off, in the back of their dad's Volvo, you're left wondering if you will hear how the family fared on their next adventure. And whether her parents' hippy nature survived the 80's. Please say it did.
Disclaimer: I was sent a copy of "Hippy Dinners" by Transworld Publishers for the purpose of reviewing it. All my views are honest and my own.