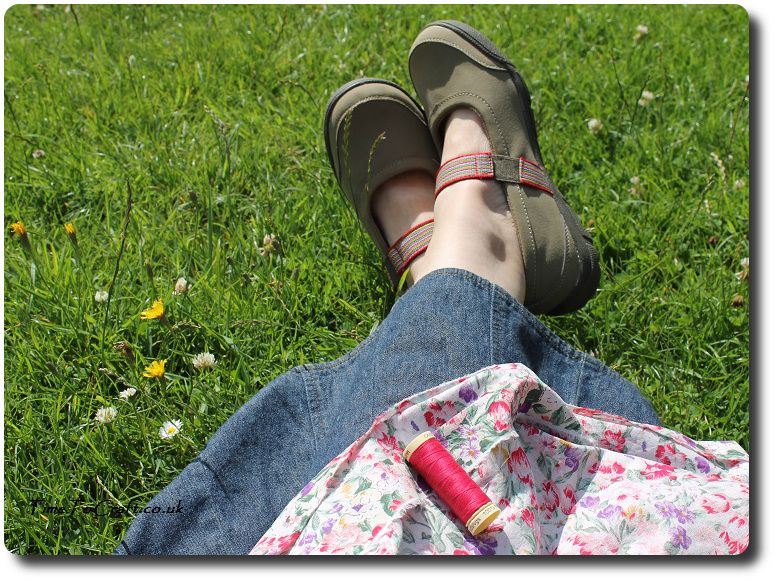 Here I am, sewing in our meadow. Enjoying the natural light and the bumble bees visiting the flowers around me. The grass is shorter this year, but still the insects and wildlife make the most of this wild area. Usually I see damselflies and soldier beetles but maybe its too windy today.
Soon its time to go in. Next step in my sewing requires the sewing machine. A moment longer to breathe in the fresh air and watch a red dragonfly skim and dive over the long grass. Summer.
---
 "Here I am" Summer postcard. If you would like to join in, let me know.