Blossom bookmarks and fragrance testing.
As we walked home from school, today, we were discussing how many different yellow flowers we passed. There were daffodils, celandine, dandelions, crocuses and tulips.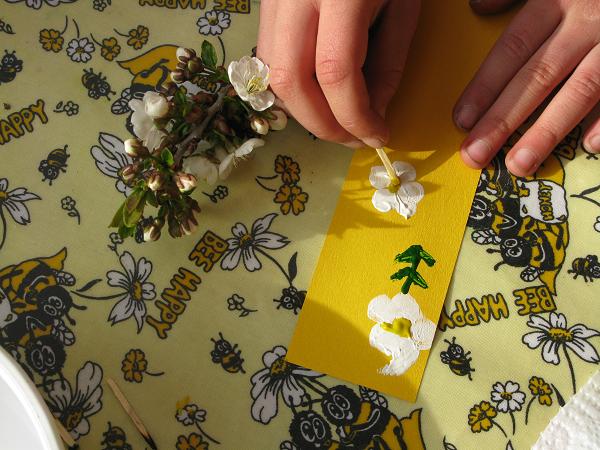 We also noticed that there seemed to be a surge of white flowers also coming through, almost like the second wave of spring. We spotted May blossom, apple blossom, comfrey, daisies, crocuses and other small white flowers which we haven't identified yet.
When we got home, we decided to take a closer look at the blossom in our orchard. The children noticed that the blossom, had five round petals and yellow stamens in the middle. They wanted to paint them, so I dug out card for bookmarks and they set to work. They used their fingers to paint the petals and the end of a used match and paintbrush to paint the stamens and stem.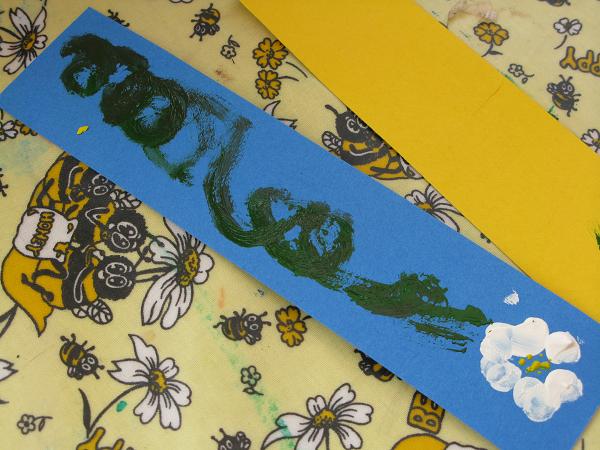 They all brought their own interpretations for the stems. I love the spirals that BL did.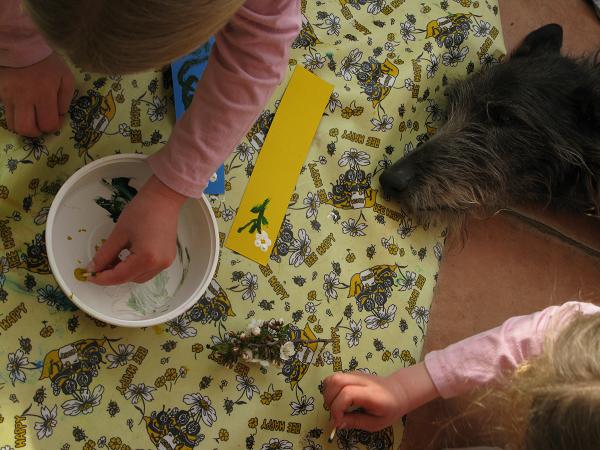 Even Gwin could not resist joining in, although she left the actual painting to those who don't mind washing their hands.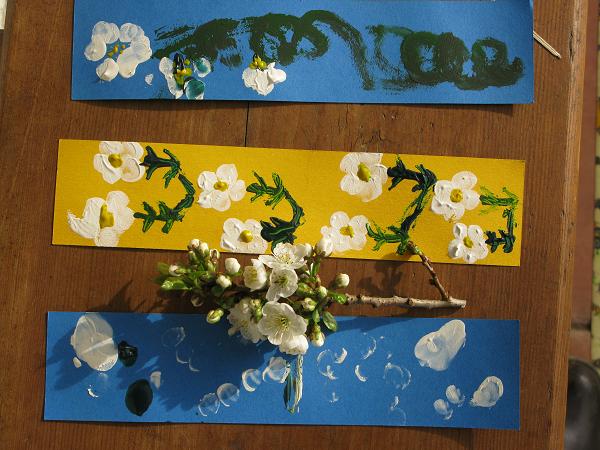 Needless to say, they are all mighty proud of their bookmarks. The girls have a good idea what blossom looks like close up as well as being part of the general hedgerow picture. TF listened to it all and enjoyed painting, but I think there is room to revisit this in future years. He likes his bookmark. So do I. I like all their bookmarks.
While painting, there was much discussion about the fragrance of the cherry blossom we had selected. It was very faint, which the girls found disappointing. While the bookmarks were drying, we went out to compare the fragrant flowers currently in bloom in the garden.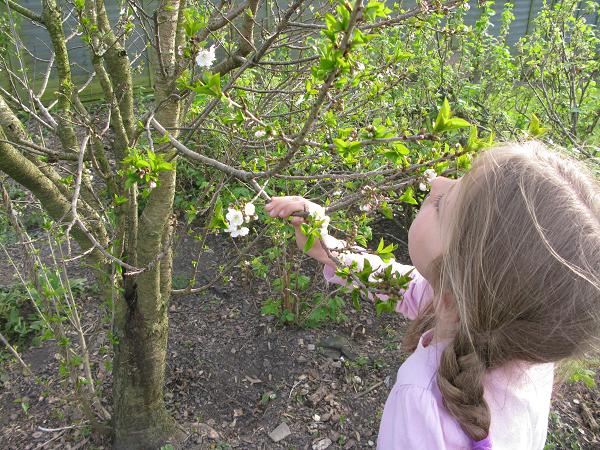 The cherry blossom was not much stronger on the tree.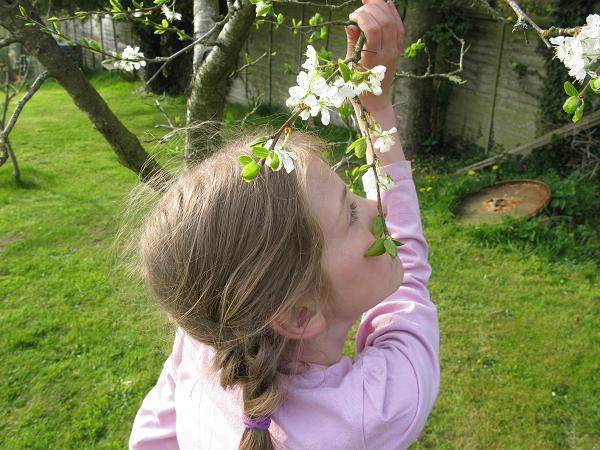 The plum blossom was slightly stronger and was a more "delightful" fragrance.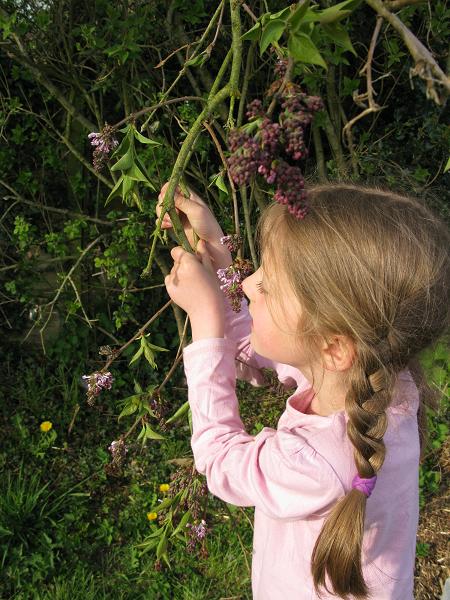 The lilac was the undisputed winner, today. I am sure we will be testing all the flowers as the days go by. I don't think any of us will need a lot of encouragement.
I'm linking this in to 5 Orange Potatoes Great Outdoor Challenge.