Earth castles, or maybe not.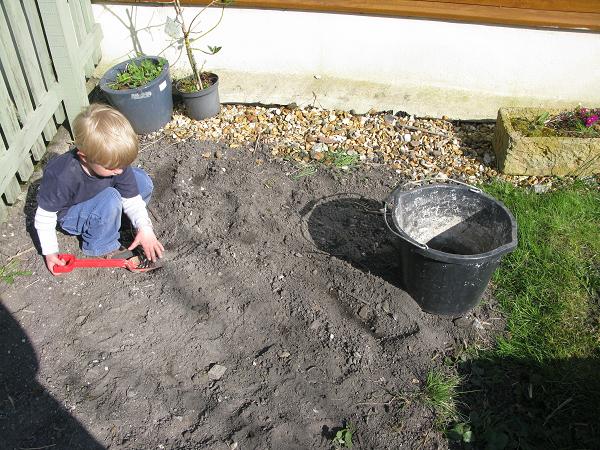 It has been really dry. I'm struggling to remember when we last had rain. I'm not sure where the April Showers are, but the earth is really dry and dusty. Of course this has given us the chance to get out and prepare the vegetable beds.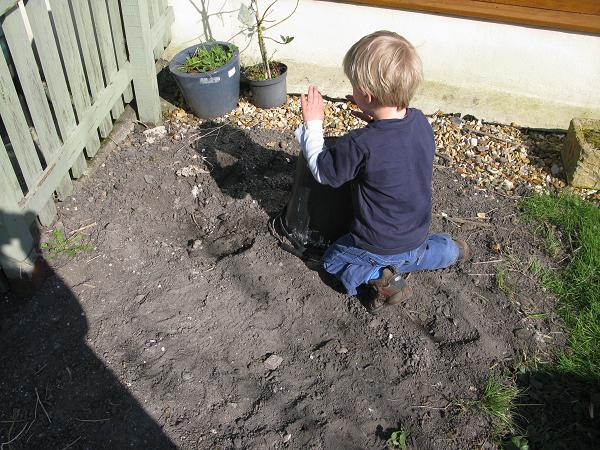 The seedlings are coming on in the greenhouse, but they are not ready to be planted out yet. As a result TF is enjoying playing in the prepared beds. Its such a lovely feeling using your fingers to rake through the earth. I caught him experimenting with the earth. He filled up the bucket with soil and then quickly turned it over, just as he does with sand. Every sand castle needs to be patted before the bucket is removed, so will it work for soil too?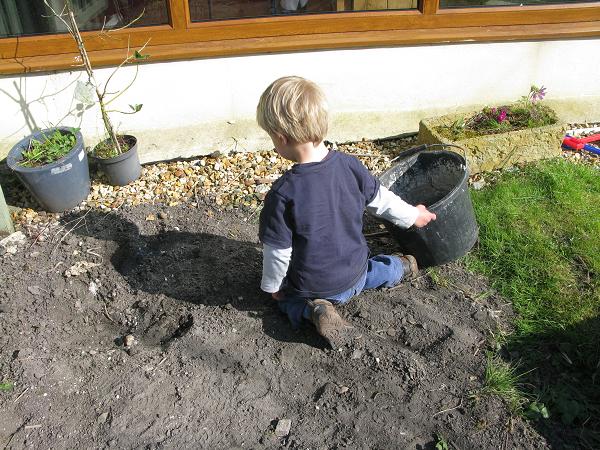 Well that didn't work. Where's my earth castle?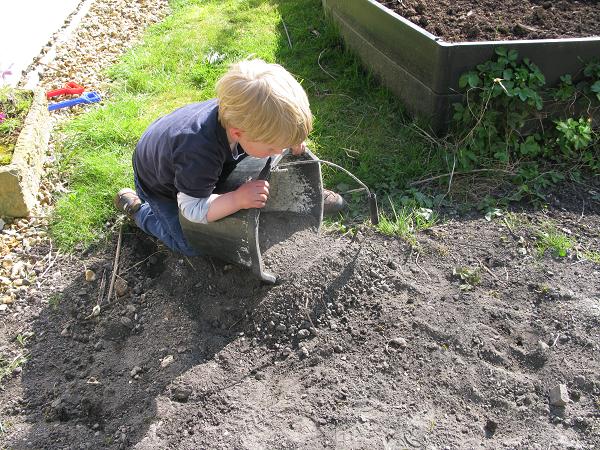 If at first you don't succeed, try a different approach. I love that his determination, lead him to discover more about the soil. Later on, he filled the watering can with water and poured it on to the soil. He didn't quite achieve a sand castle style structure, but he did make the soil stick together enough to make a mound. He figured it out by himself.  It was a great reminder for me that a dirty child can be washed and he was learning more by rolling up his sleeves and doing. Maybe not the rolling up sleeve part.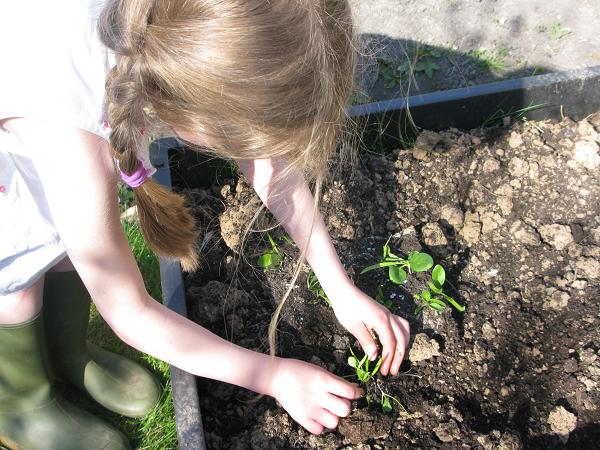 In the same part of the garden, AJ planted up the seed mats that we started earlier in the year. She broke the mats up, in order to space the plants out.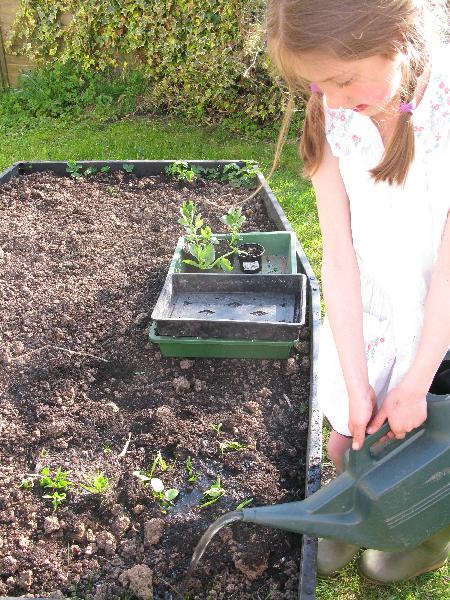 It is so dry, that they needed a lot of watering.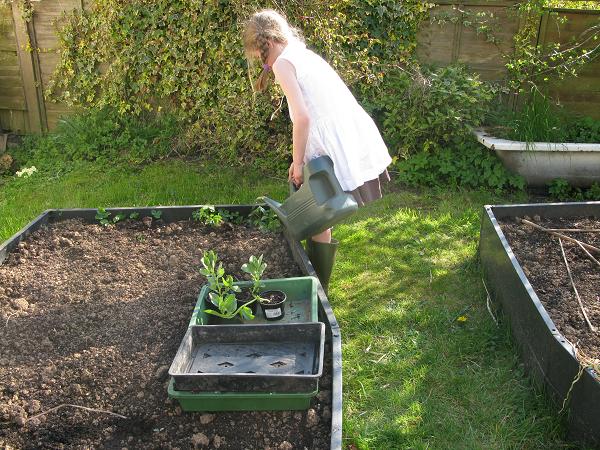 Oh and not forgetting the alpine strawberries at the other end. How could she forget those.
It will probably rain tomorrow. I do have a few more kitchen garden beds to get ready, so if the rain could just hold out for a few more days, that would be perfect.
We're linking up with 5 Orange Potatoes Great Outdoor Challenge. If you are looking for extra inspiration for time outside, then head over and see what the others are doing.