Seed mats with the children
We decided to make seed mats two weeks ago. I like this activity as it works for a group of children of different ages. Like the seed necklaces, we usually do it at our mid-summer parties.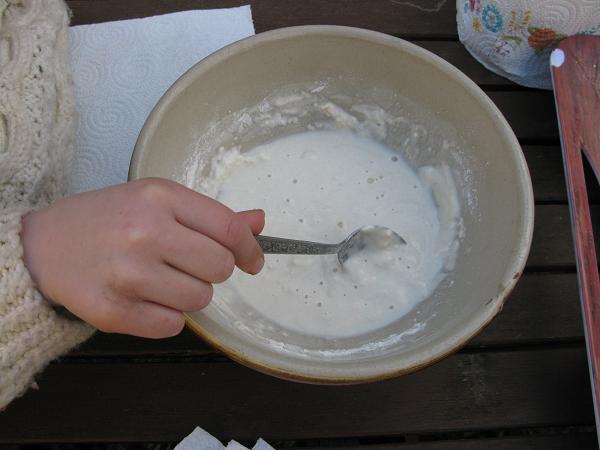 To start with we mixed a batch of flour and water to make a glue. It needs to be the consistancy of paint.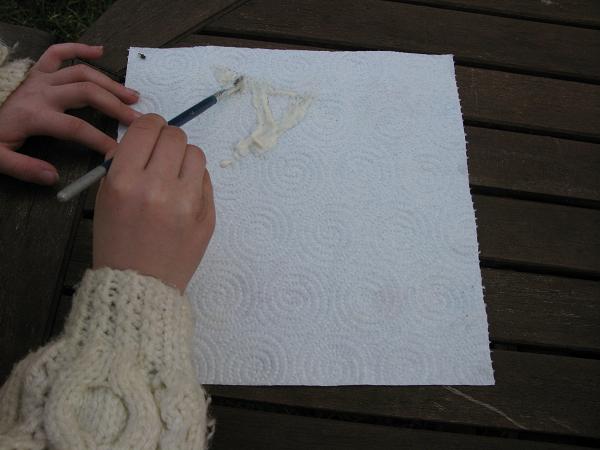 Then we used a paint brush to make patterns on a paper kitchen towel with the flour and water glue.  AJ decided to do her initials…..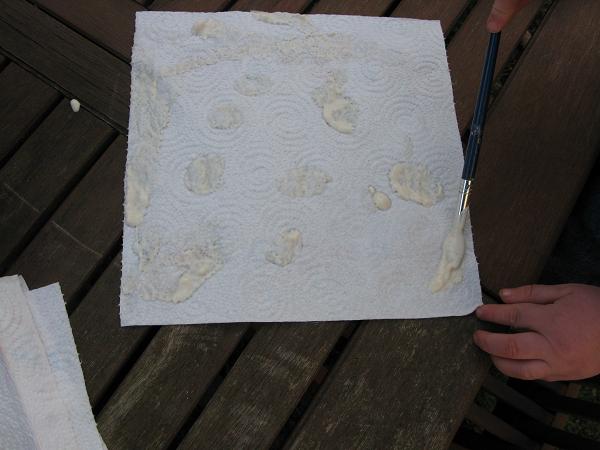 ….TF went for the all over dotty approach.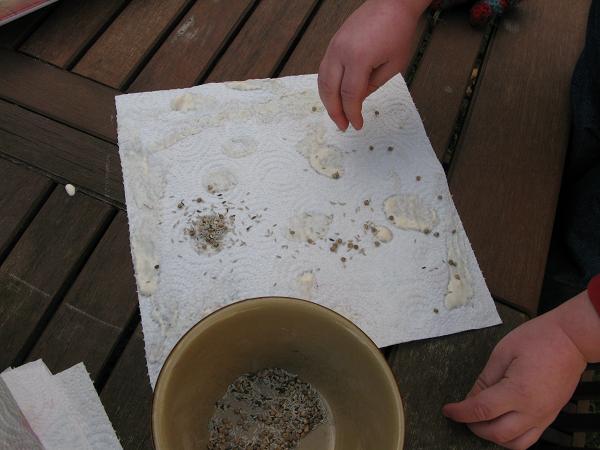 Next they sprinkled a mixture of lettuce, spinach and basil seeds onto the glue. They understood to do it thinly, so their plants would not be crowded.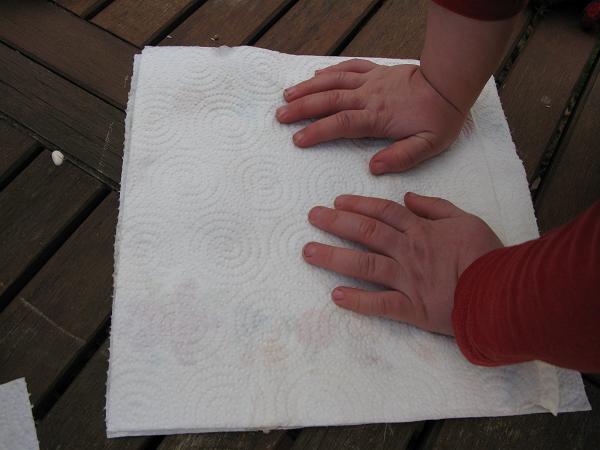 Once all the seeds were spread, we put a second piece of kitchen paper towel over the top, so that the seeds were sandwiched together. We then left them to dry. These can be stored away for later use or given as presents. We have always planted them within days, so I don't know how long they would last.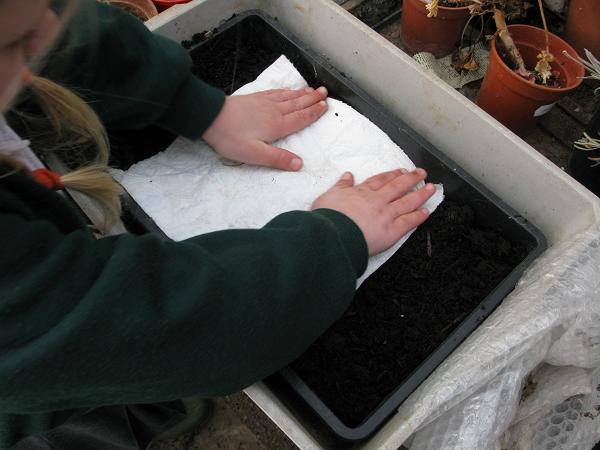 Next we laid each sandwich sheet on top of a tray of compost and sprinkled a thin layer of compost on top, so that the paper was no longer visible. We watered all over the tray and then placed the trays in a warm place.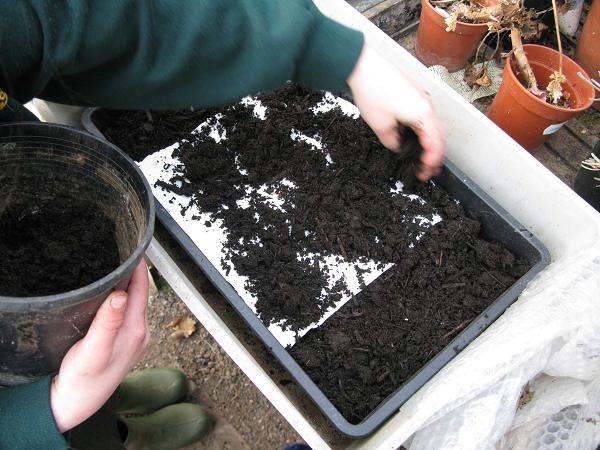 This week the seeds started to sprout. As it is a mixture of seeds, the sprouting time will probably be different for each type. The children were very excited. I did not label the trays. We hope that the sprouted patterns will tell us.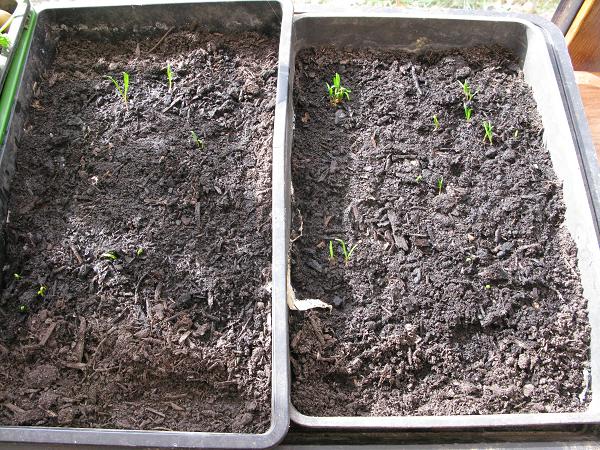 At first they counted every seedling as it emerged. There was great excitement when a new one was spotted. I hope they will enjoy the contrast of the three types of seedlings. We talked about how the seedlings push out through the earth with a bent over head and then straighten out, looking for the sun.
Last year we transferred the mats to deeper trays and had them in the greenhouse. We planted at mid-summer and were still enjoying lettuce at the end of October.
Each year they watch my trays of seeds turn into seedlings, but they are always excited by the changes. To be honest, so am I!
I'm linking this to The Magic Onions "Friday Nature Table". It really is worth heading over there to see the other contributions for the Nature Table.